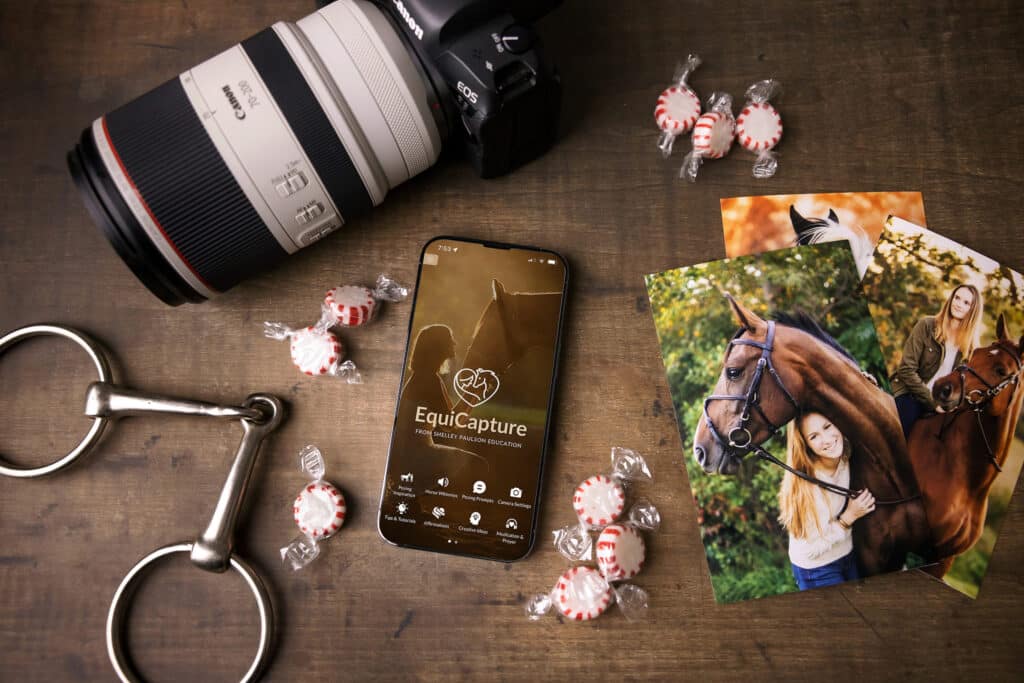 I'm beyond excited to share with you that my new mobile app for Equestrian Photographers, EquiCapture, is now available for download from both the Apple App Store and the Google Play Store! 🎉🎉🎉
This labor of love is finally ready to live on your phone as a resource you can enjoy over and over to give Equine Photographers more confidence at sessions!
Whether you're a seasoned pro or just starting out, this app is packed with features to help you capture stunning photos of horses and the people who love them.
From posing inspiration to creative ideas to affirmations that will help you feel calmer and more confident at a session, Equicapture has everything you need to take your equestrian photography to the next level.
If you want to read all the juicy details and buy the app, go to the EquiCapture page on my educational website.