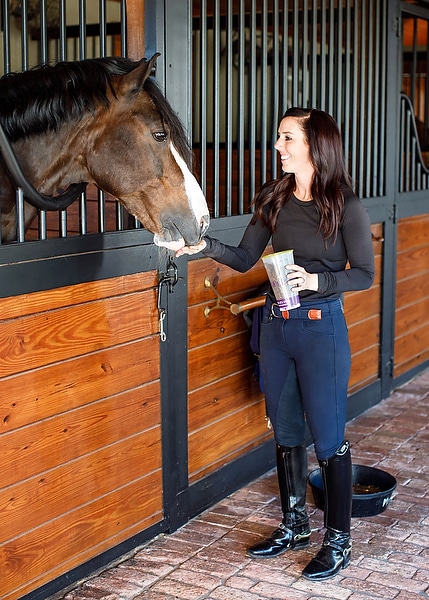 Bring your vision to life through captivating photography.
When you need photography for your equine advertising campaign or large-scale marketing project, you want someone who is experienced in working as part of a collaborative team AND who understands the unique challenges of photographing horses. 
As a commercial equine photographer, I've partnered with both major brands and creative agencies to help bring their advertising vision to life. My lifetime of experience with horses along with years working as a designer at an advertising agency haven given me the unique ability to meet the challenges that come with commercial projects involving horses. Regardless of the discipline or breed, I work with the horse respectfully to create the images you need. 
As your creative partner, I'll be sure you get the images you need. Even in the most challenging circumstances l use my advanced technical and problem-solving skills to consistently create high-quality, professional images.
You have plenty of details to worry about with your project. Don't let having the perfect photos be one of them. 
"We have partnered with Shelley for over a decade now. Her consistent ability to understand our market and capture beautiful images that speak to it, whether we are targeting performance horse owners or pleasure owners, keep us coming back time after time."
How Can I Partner With You?
Not ready for a custom photoshoot but still need high-quality equestrian photos for your upcoming campaign or project?
Search my robust equine stock photo library here.
Major brands I've been honored to partner with include:
Creative agencies I've been honored to partner with include:
"Shelley always gets the shot! And, that's just one reason why we consider her a part of our brand marketing team! From pre-planning to post-production and absolutely everything in-between, Shelley Paulson Photography makes the Farnam brand shine."
If you're looking for a trusted creative partner help bring your vision to life, reach out and...
"Shelley knows horses, she sees beautiful light and is a breeze to work with. We did a whirlwind two-day shoot capturing hundreds of great shots for our client Triple Crown to use for marketing and social media applications. I can't wait to partner with her again!"