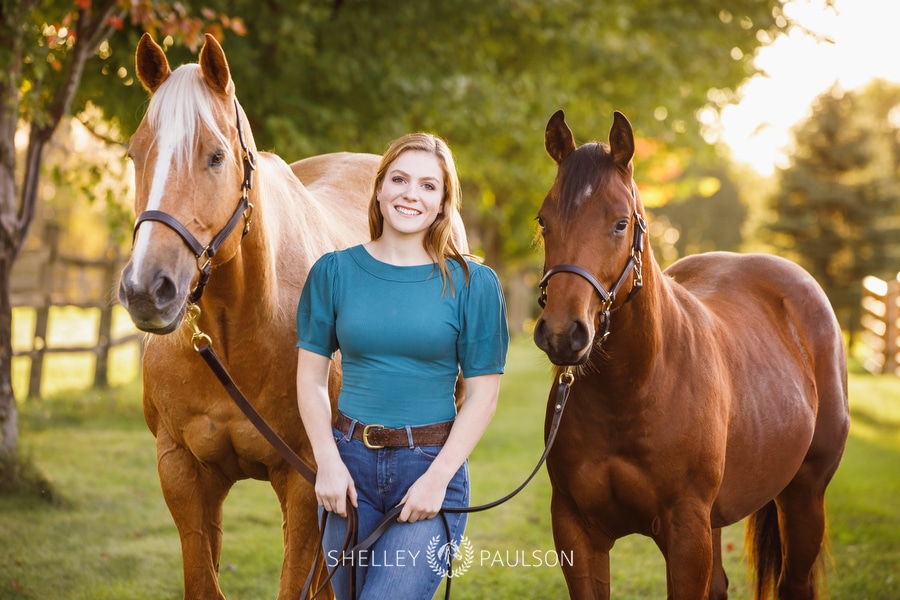 Yes, you read that right, Annika's horses are named "Beau" and "Arrow!" I laughed out loud when I finally got it! 😆
As a horse owner, I love my horses, but I'm realistic about how they return the affection. I know they like me, but they aren't the most expressive of their feelings (probably because they are mares!). But to see the way Beau LOVES Annika was such a treat! The two have a strong bond built by working through challenges for both of them brought into the relationship when Annika bought him to be her barrel racing horse. They have found their rhythm and now have an enviable relationship! The song I chose for their Moving Portrait was so fitting for Annika's journey with her horses.
Beau is the new guy! A quarter horse gelding Annika purchased in 2018 to be her next barrel horse. He's growing so fast – I was glad he could jump in for a few photos too.
[embedyt] https://www.youtube.com/watch?v=ZPqixDJAylE[/embedyt]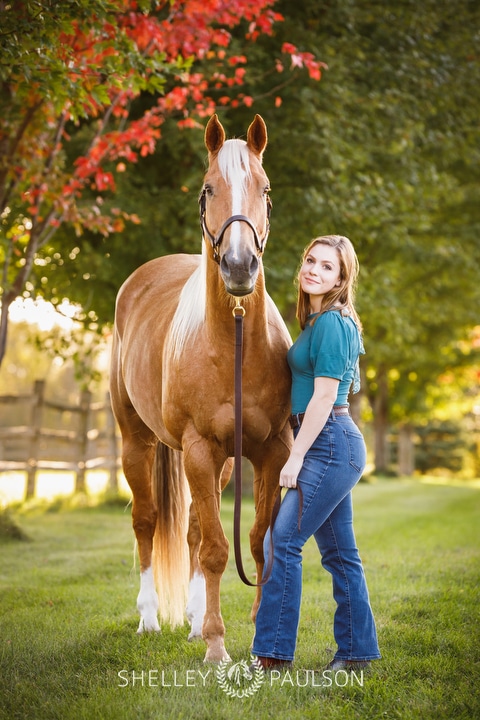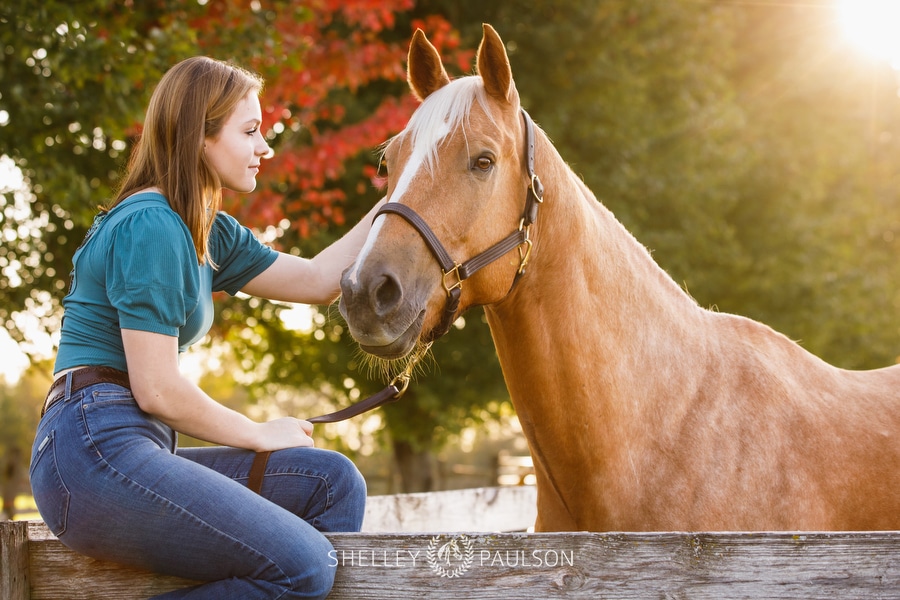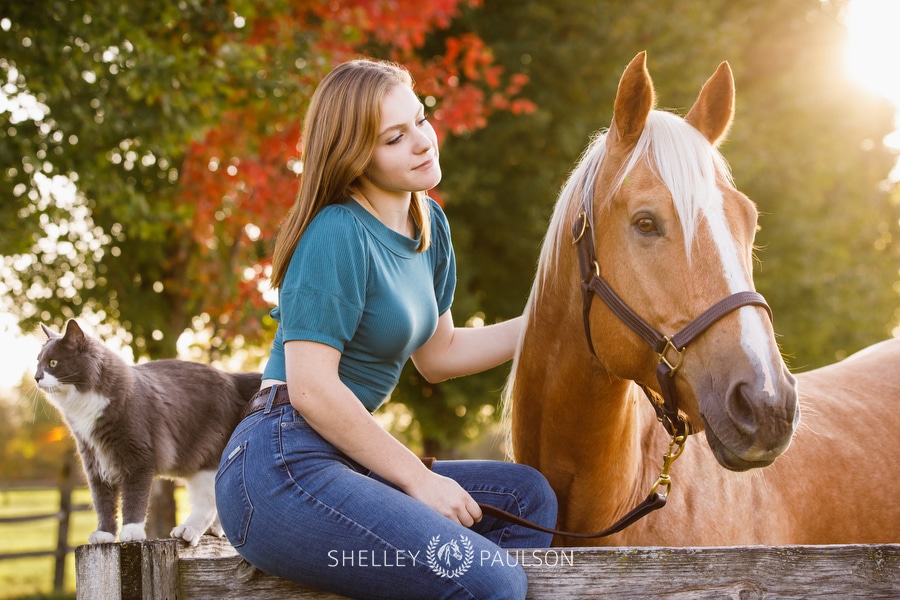 Don't miss the bonus pet in this photo. 😉