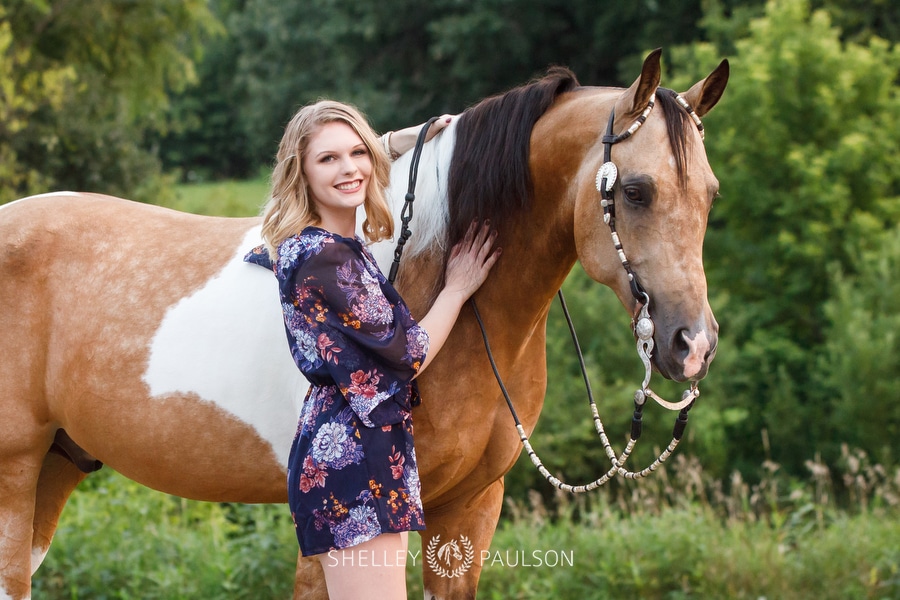 It's senior photo season around here and these are some of my favorite sessions. I love photographing young women at this point in their lives – about to go into their senior year, preparing to fly the nest and become young adults.
Melissa is someone I have known casually through horse connections for years. Whenever I would see a photo of her, I would think, "Gosh, I would LOVE to photograph her someday!" Yes, she's beautiful on the outside, but I think what attracts me even more than how she looks is the confidence with which she carries herself, and her goofy, joyful personality.
Her session was split 50/50 with her horse and without. I enjoy mixing it up this way, especially when it means I get to work in a beautiful location like the park we found for her photos without the horse.