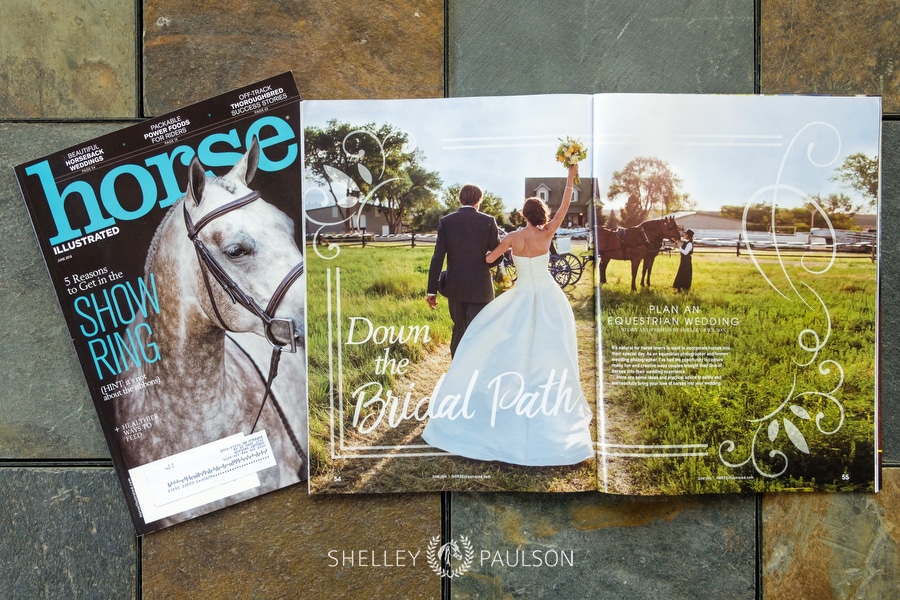 When the editor of Horse Illustrated asked me to write an article about integrating horses into a wedding, I said yes with no hesitation! Throughout my years as a wedding photographer, I had a lot of wonderful equestrian clients who involved their horses either in their wedding or engagement photos.
I did my best to cull my favorites down but still gave Horse Illustrate WAY too many. They had trouble too, so it ended up to be four full spreads in the magazine!
I loved opening up the issue and seeing my amazing clients gracing the pages!