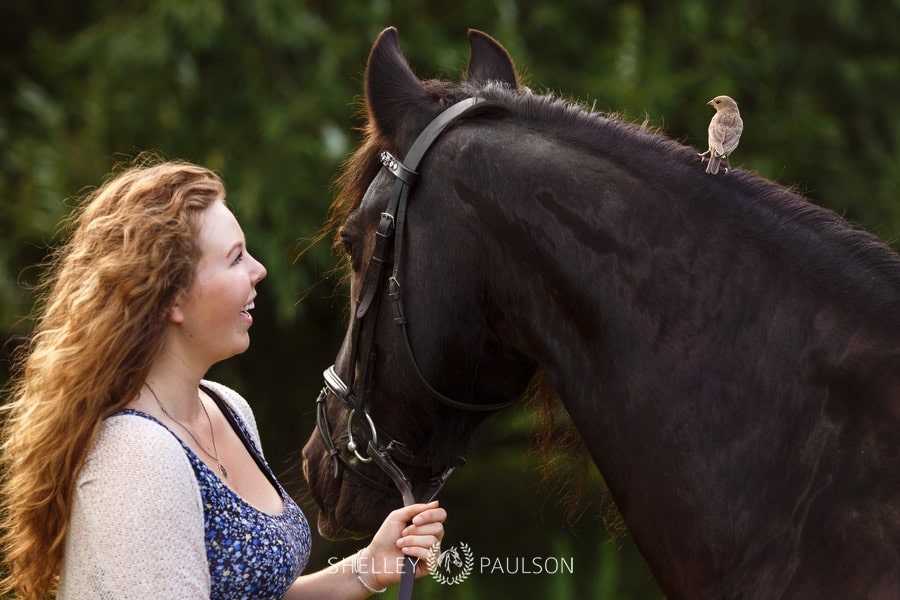 This first image is one of my favorite photo session moments ever! We were just standing there when this little bird flew up and landed on Anya's horse Mr. Wonderful! She said she's never seen this happen before! I felt like it was symbolic of the joyful and free spirit that Anya embodies (and yes, when that bird thing happened with Bernie Sanders, I had a flashback to this!).
Anya is herself, an artist. And when she contacted me about her senior photo session, she told me she didn't want standard portraits. She wanted me to be free to create, push boundaries, and play artistically. My first response was, "YAAAAAAY!" But then, the creative fear kicked in: "Can I push boundaries? Can I make artsy photos that Anya will love?" I felt at once liberated and terrified. That's normal, right?
One thing that made it all easier was Anya herself. She is easygoing and comfortable in her own skin. As the session went on and we collaborated on new ideas, I felt energized creatively and the fear subsided. I made some of my favorite ever images at this session, which encourages me to stretch creatively more often.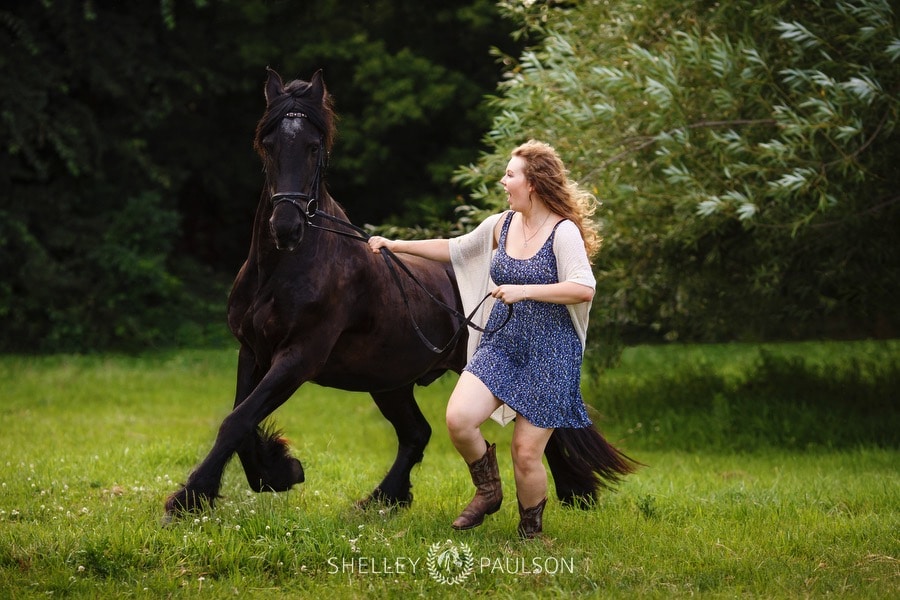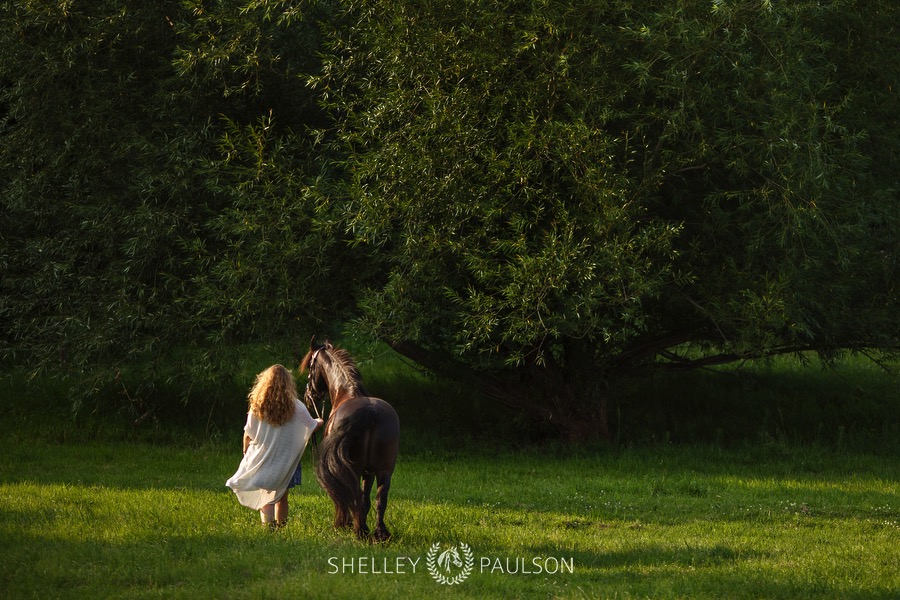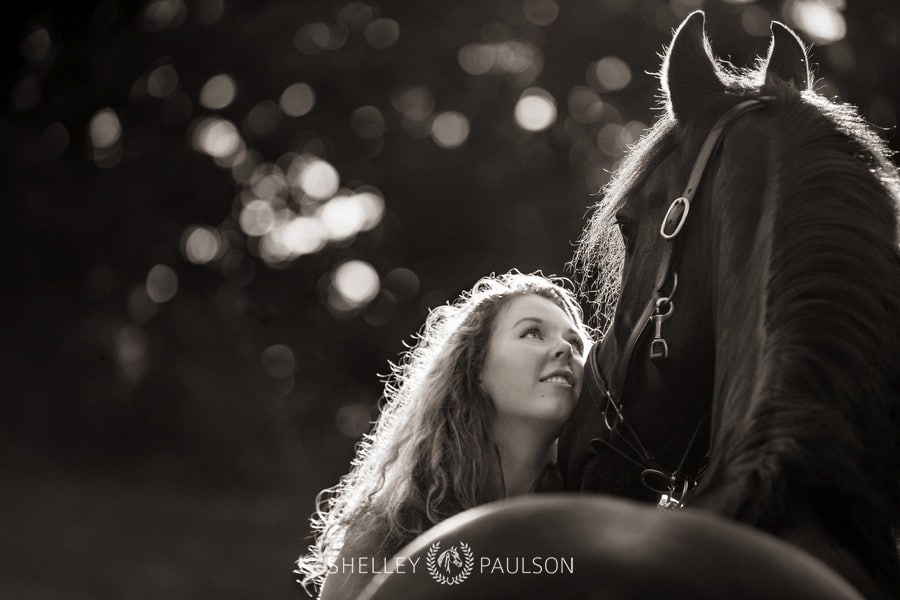 The way she looks at him. It melts me!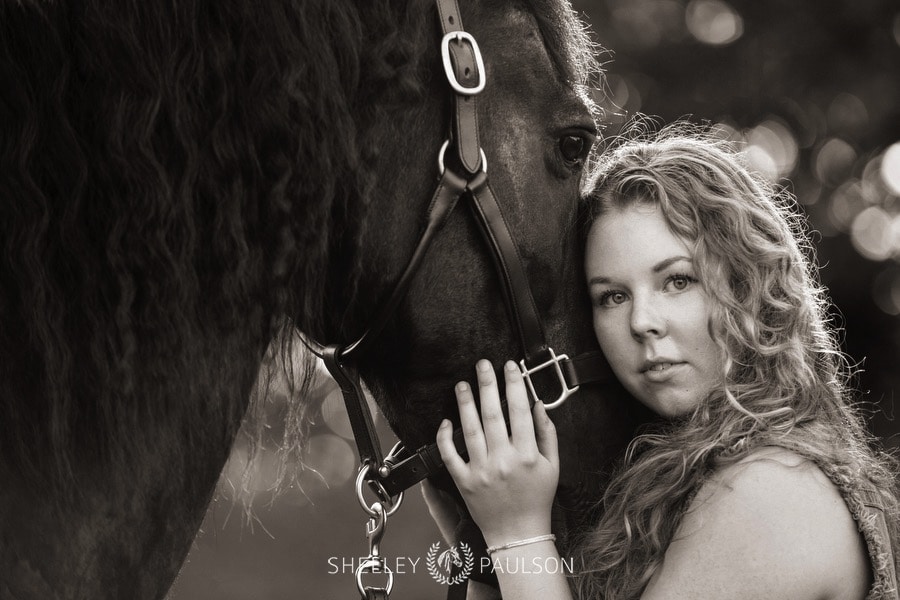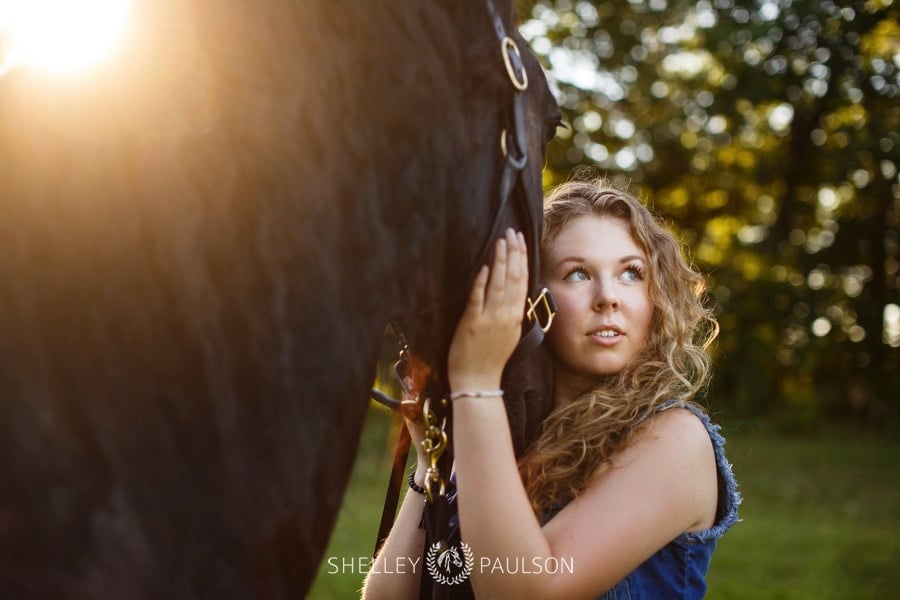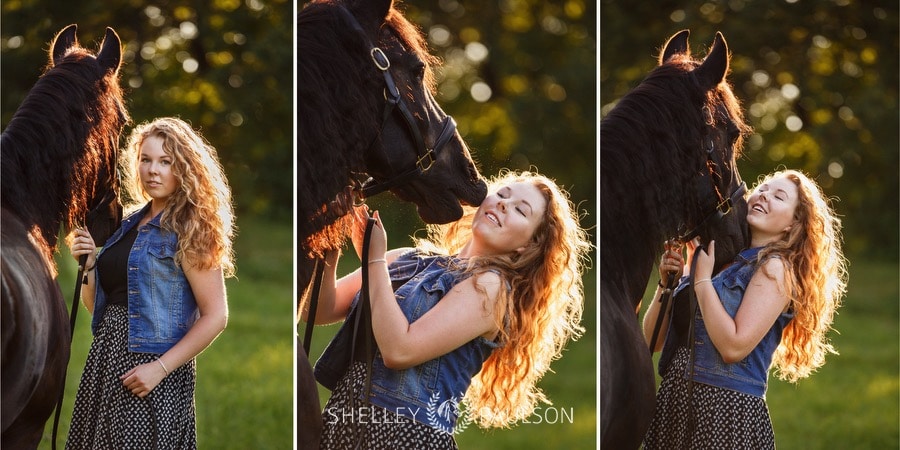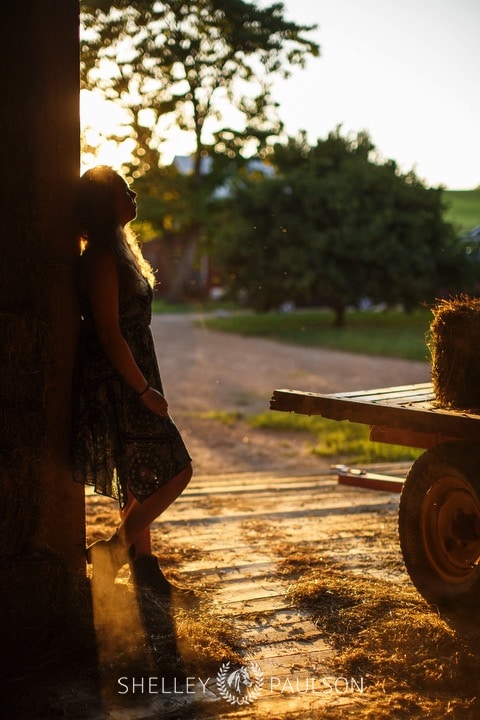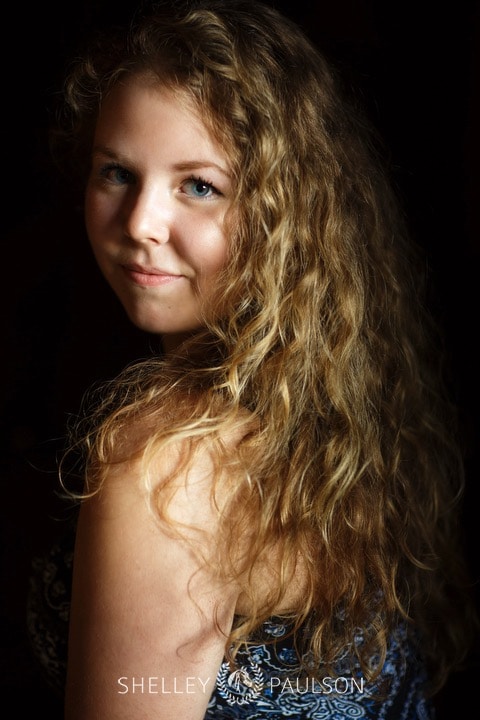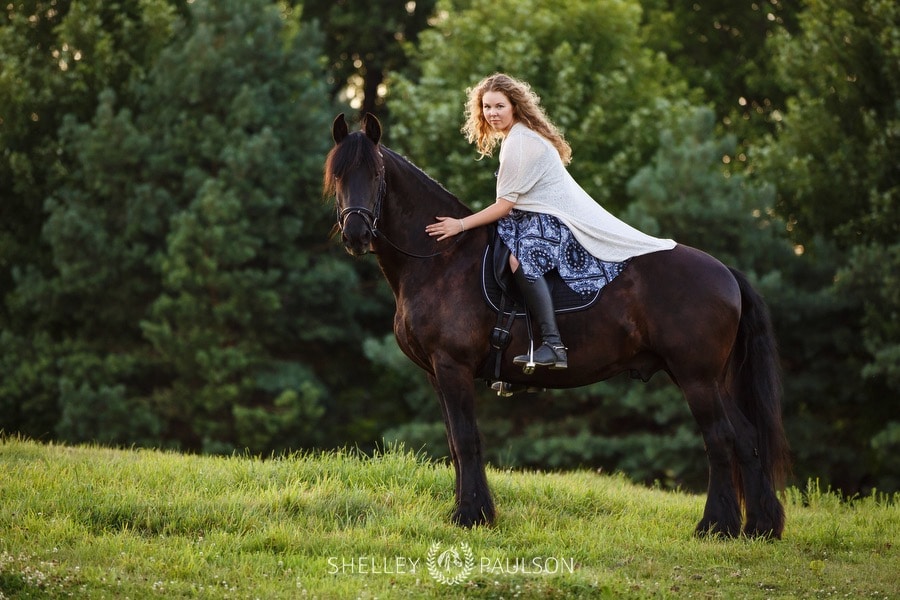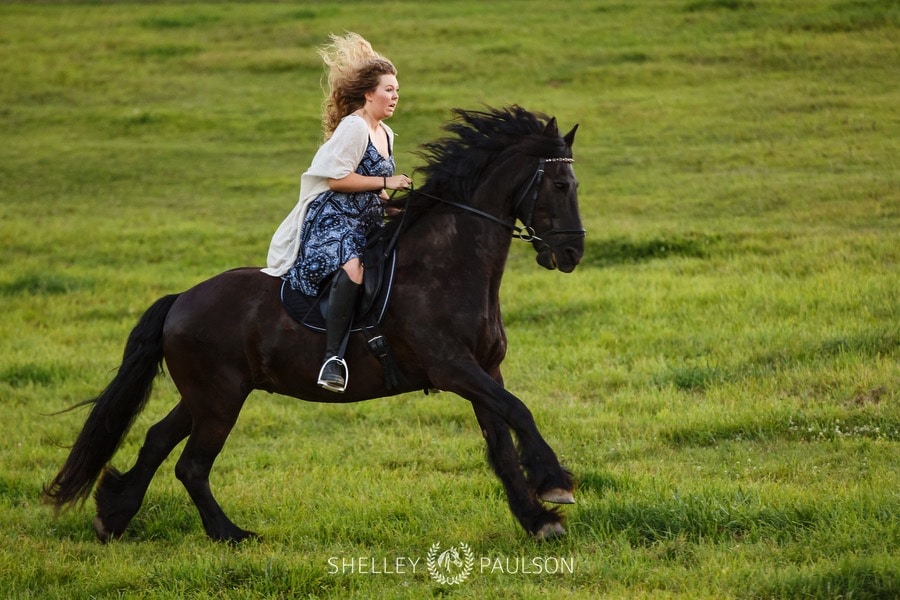 I love that Anya chose this photo AND had me put it in her album. She's so awesome!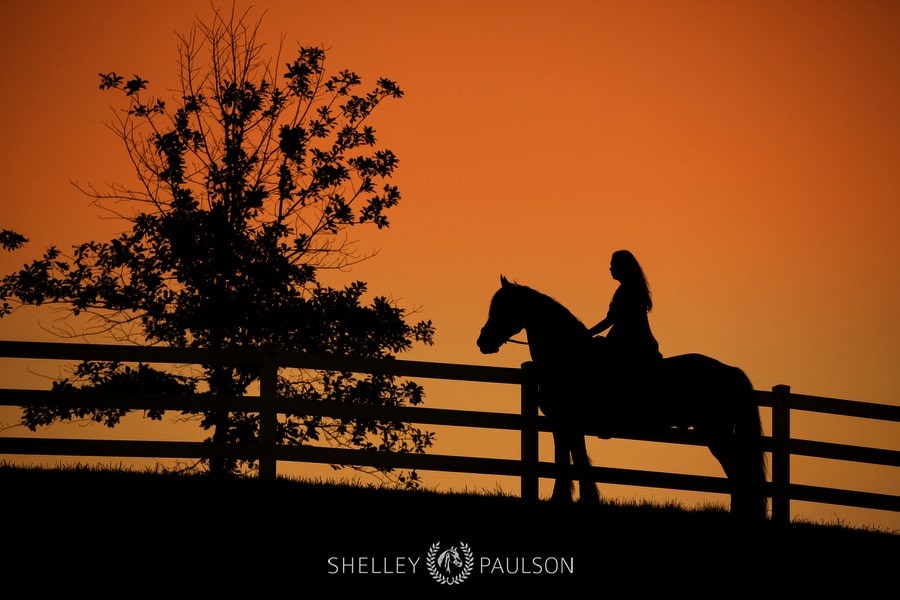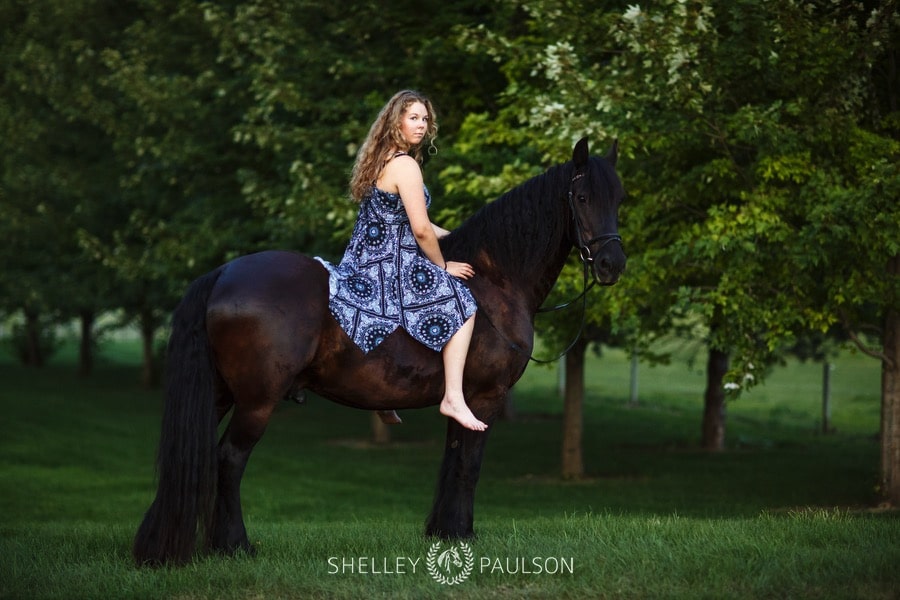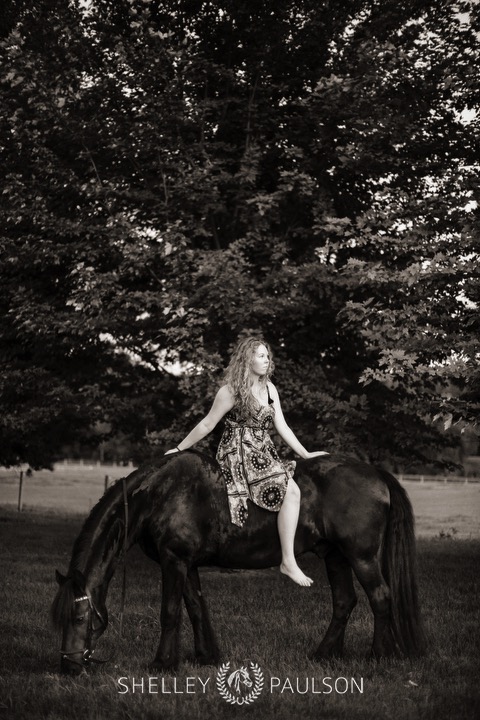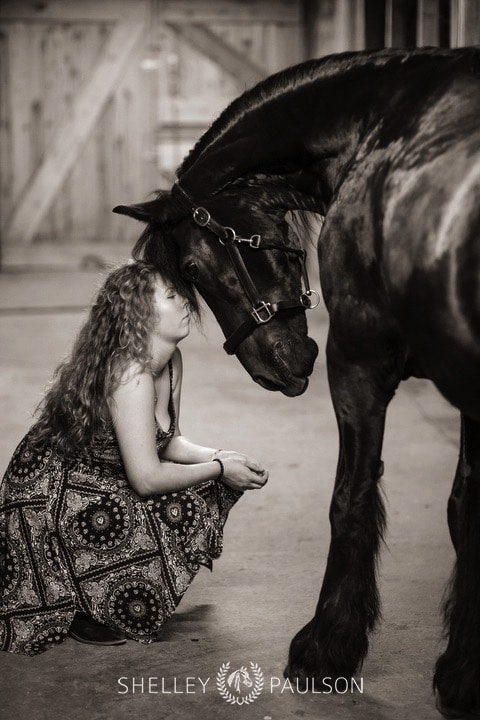 After the sun was set, we went into this old barn on the property where Anya boards Wonder. These were made using only ambient barn light.