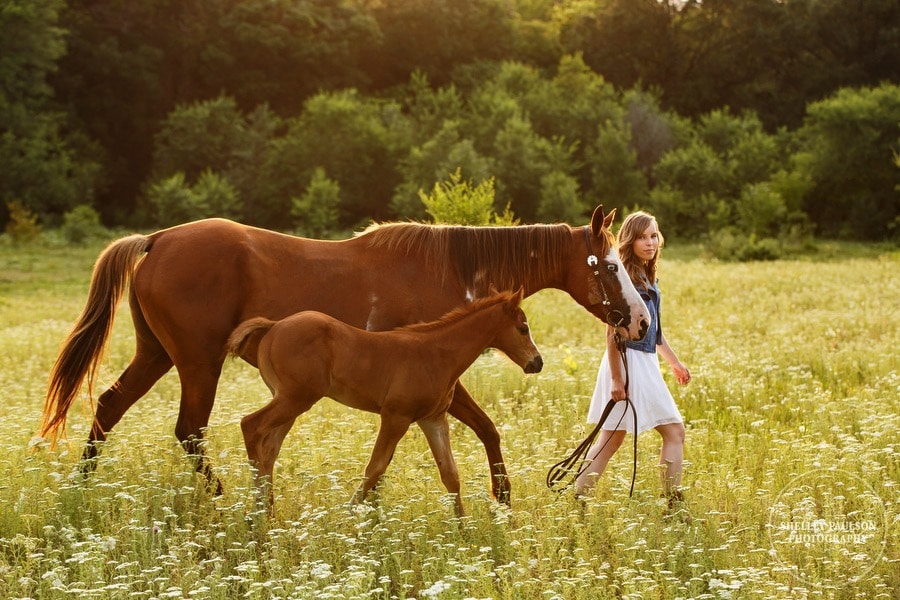 This was a first – a senior session where the horse we are photographing has a foal at her side!
McKayla is a super talented, super sweet young woman with a BIG heart for horses. She worked at the ranch where we did the session, and Dream was her favorite horse to ride. In addition to being a horse crazy girl, McKayla is also an artist and loves photography. We clicked RIGHT away and had a fun time making these photos!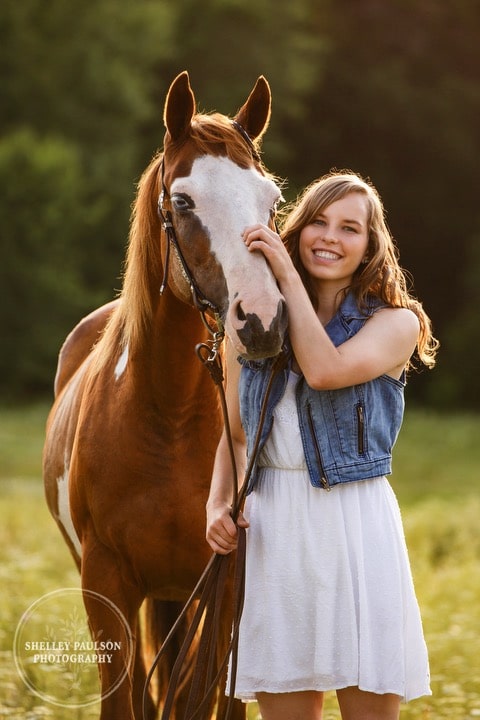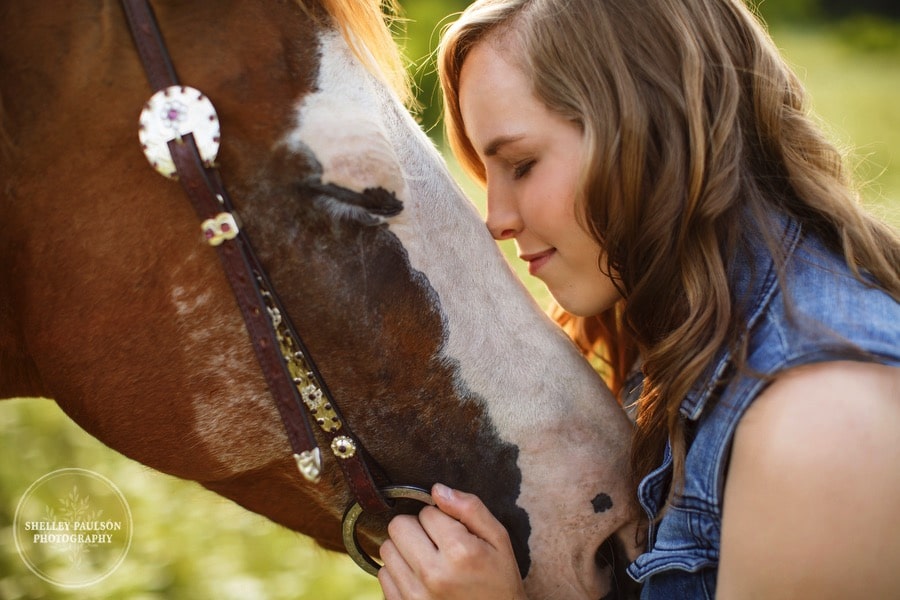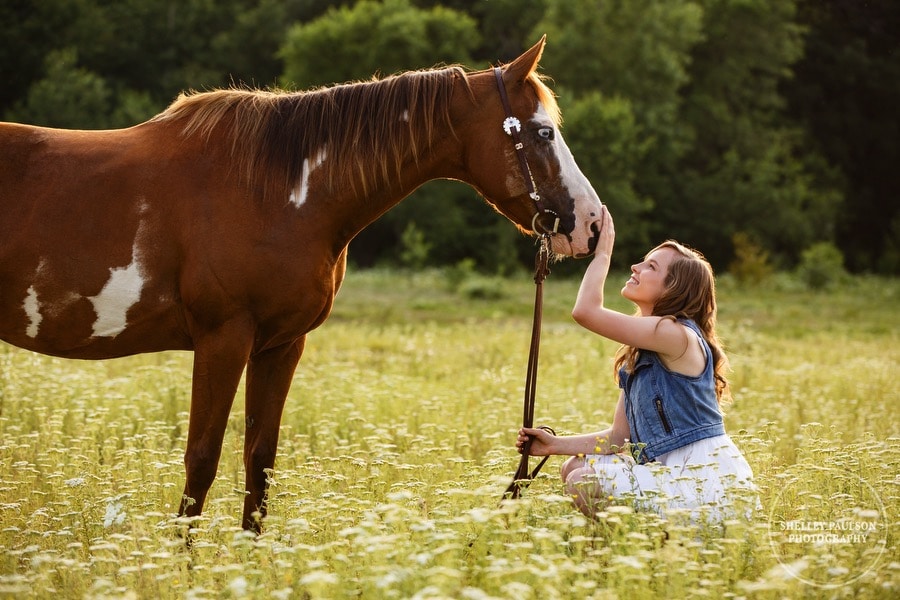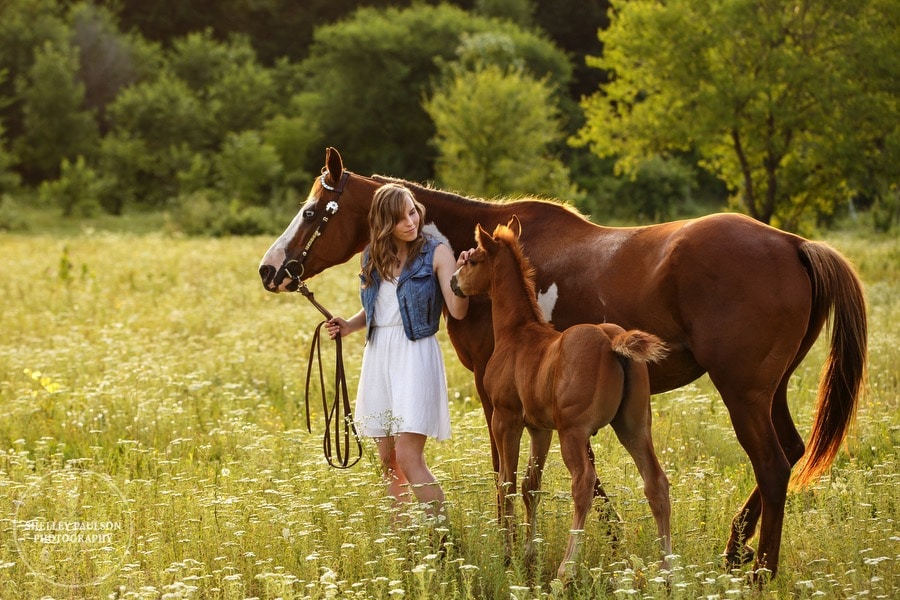 There's not a lot you can do to control a foal, so we just did our best to work around him, and work him into the photos. This moment between Blaze and McKayla was pretty sweet!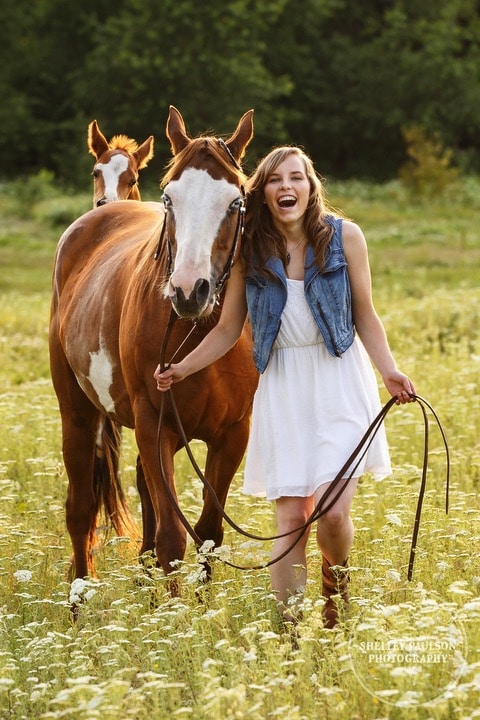 And then he got rambunctious, started photo bombing, and made us all laugh!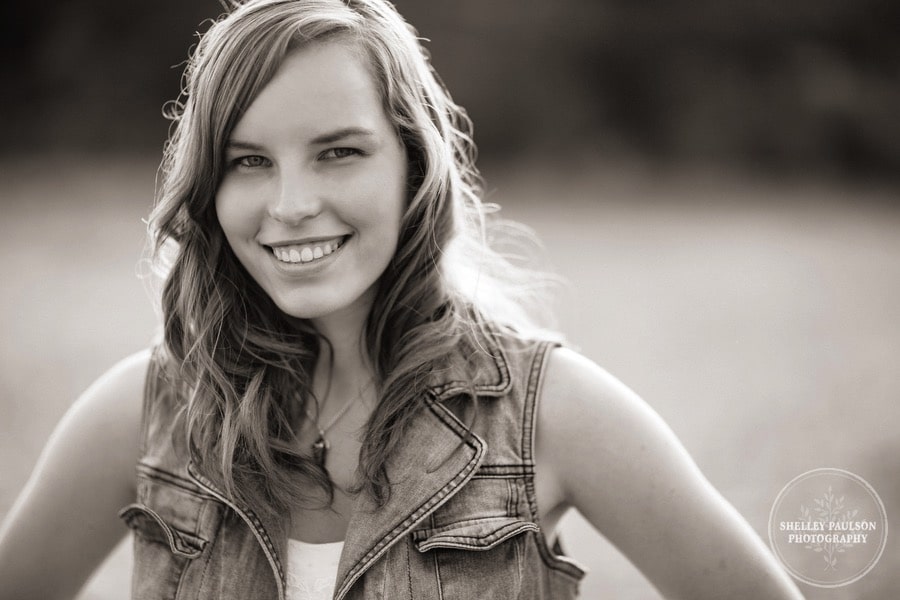 I just love photographing seniors!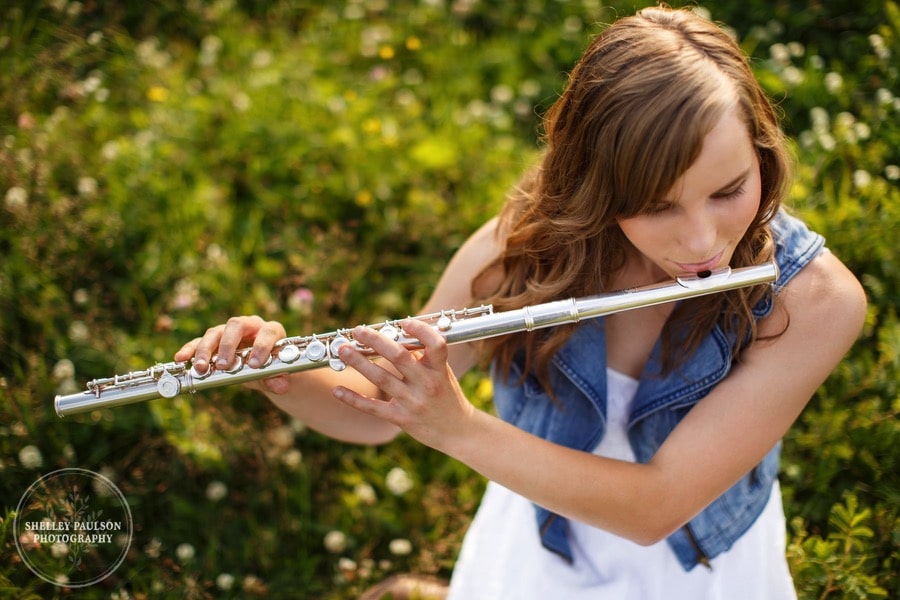 More talents – McKayla also plays the flute!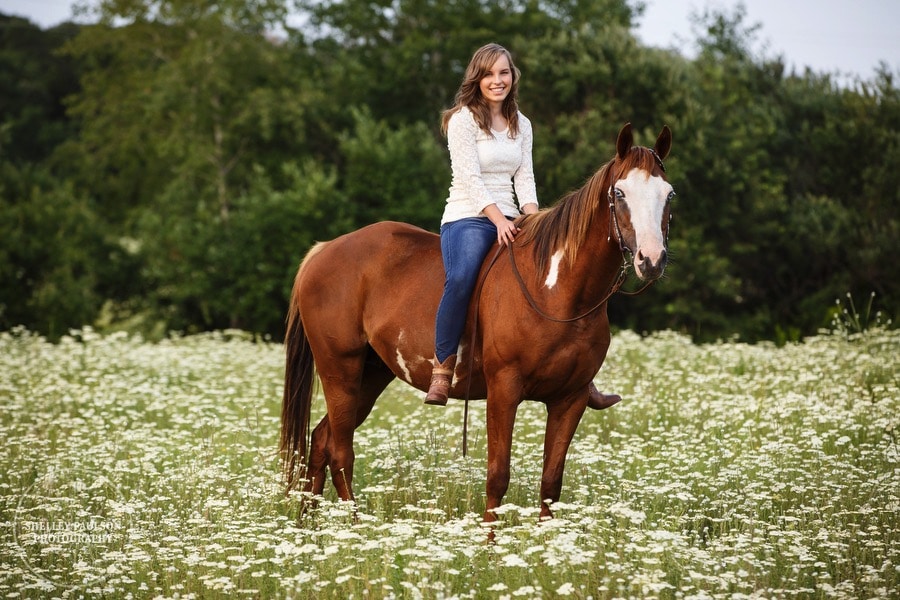 I could have shot all day in this field of Queen Ann's lace!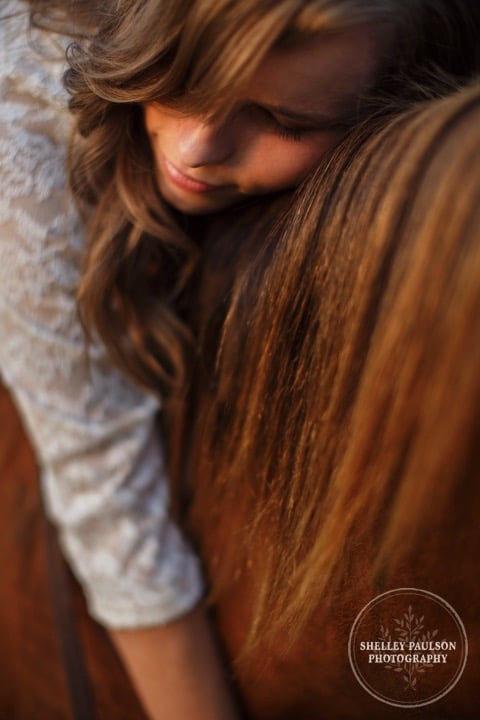 Sometimes you don't even have to see a horse's face to feel the connection someone has with the horse they love.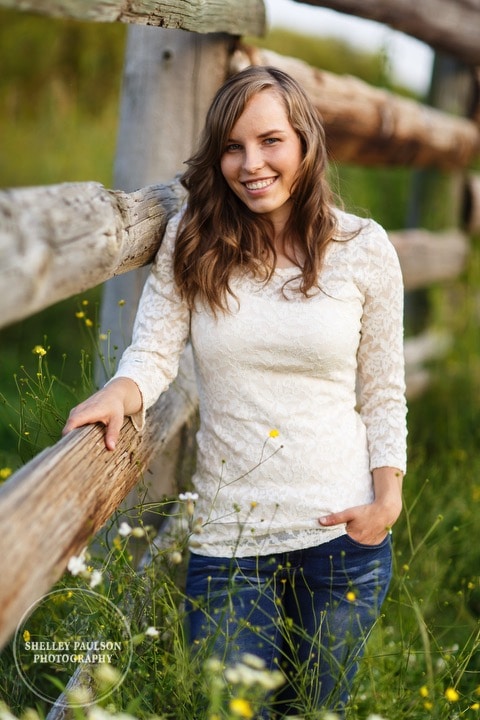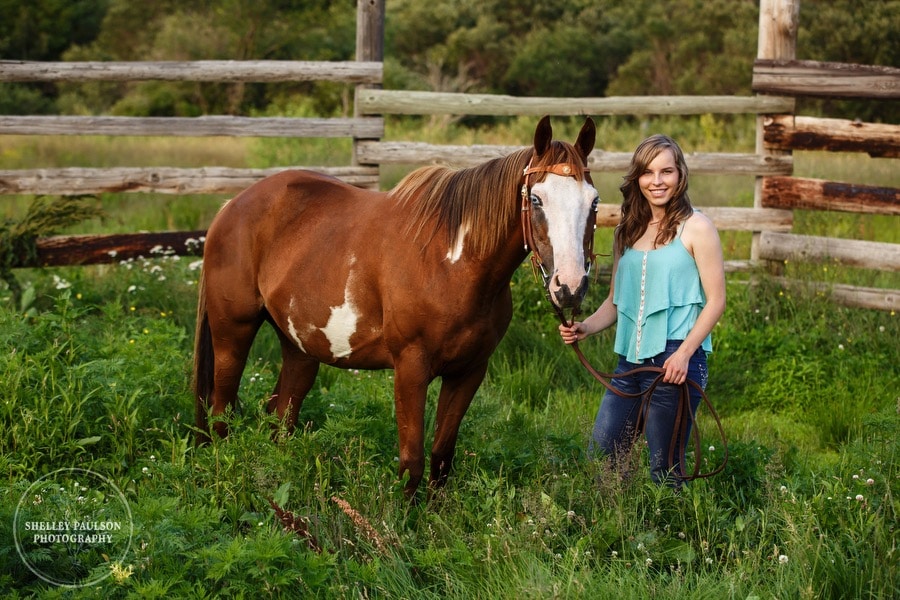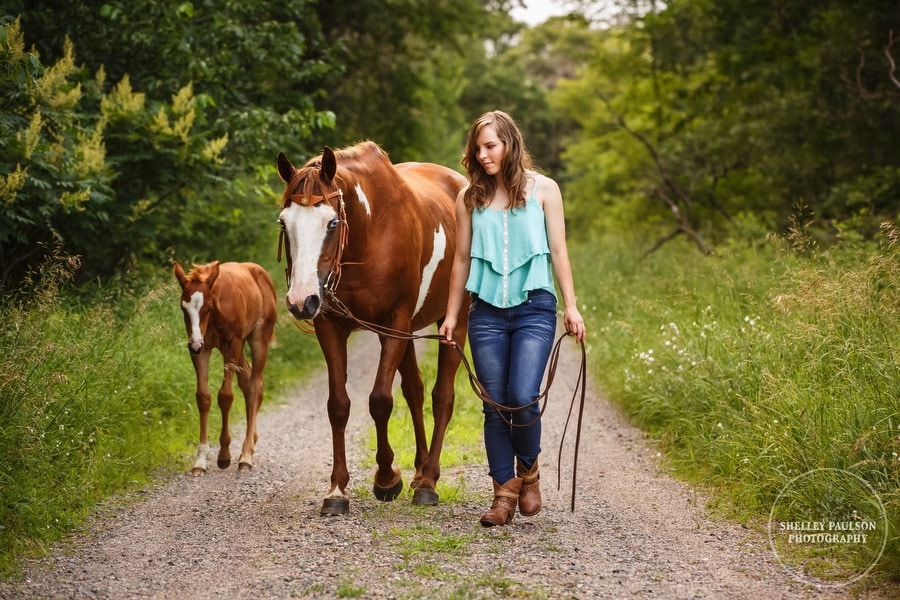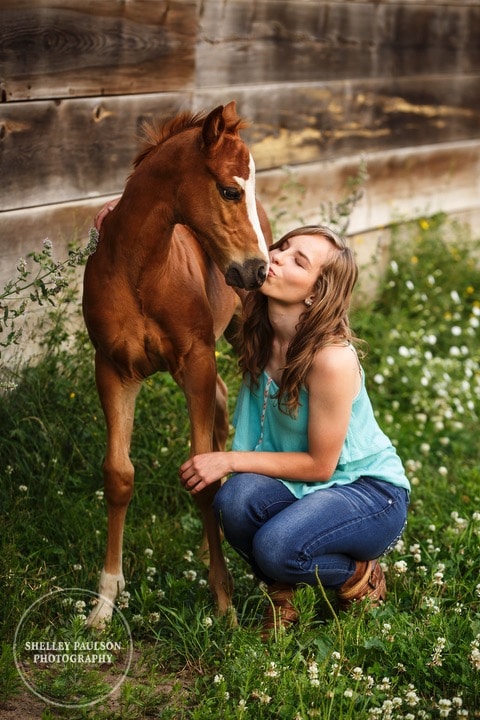 Foal kisses are just the best!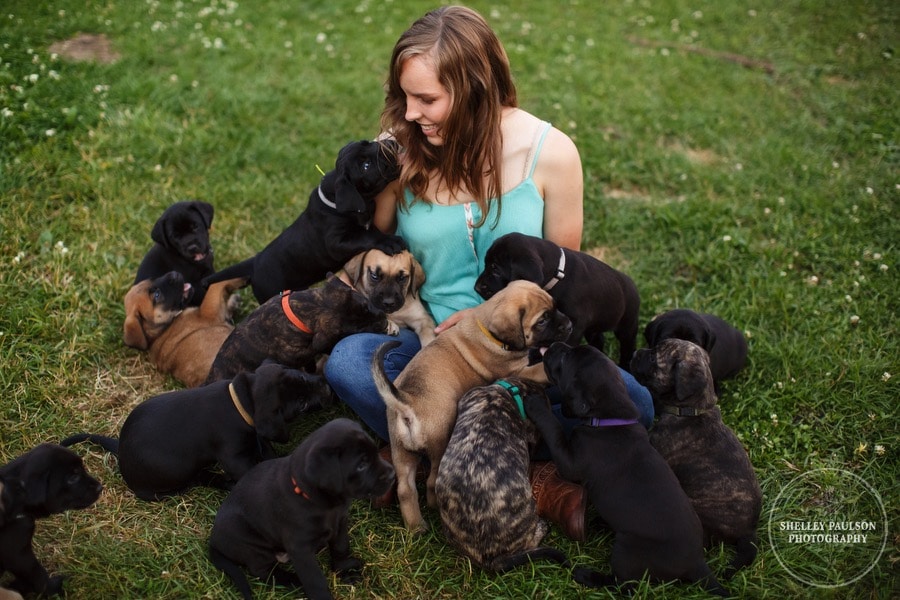 At the end of the session, McKayla was attacked by a pile of puppies!!!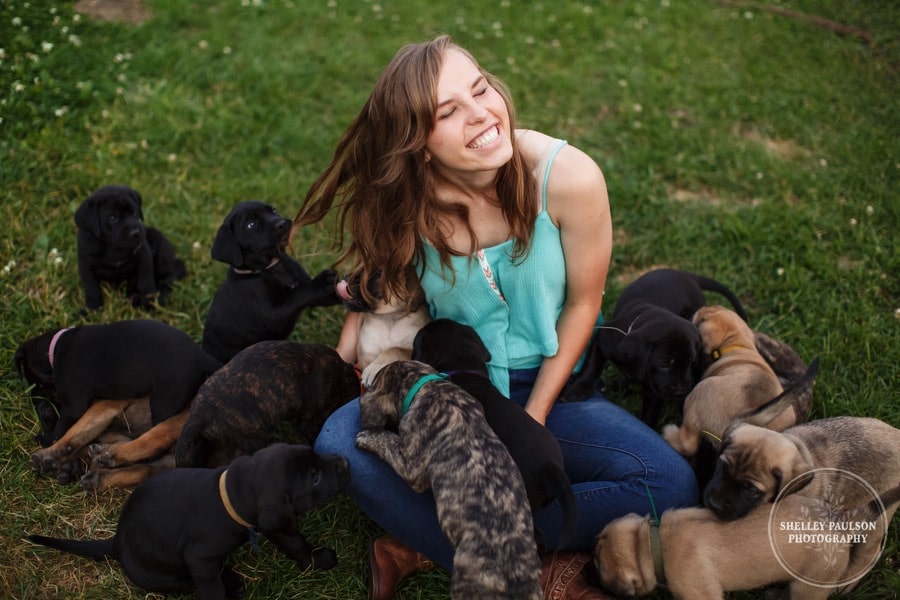 Not a bad way to end a fun evening!