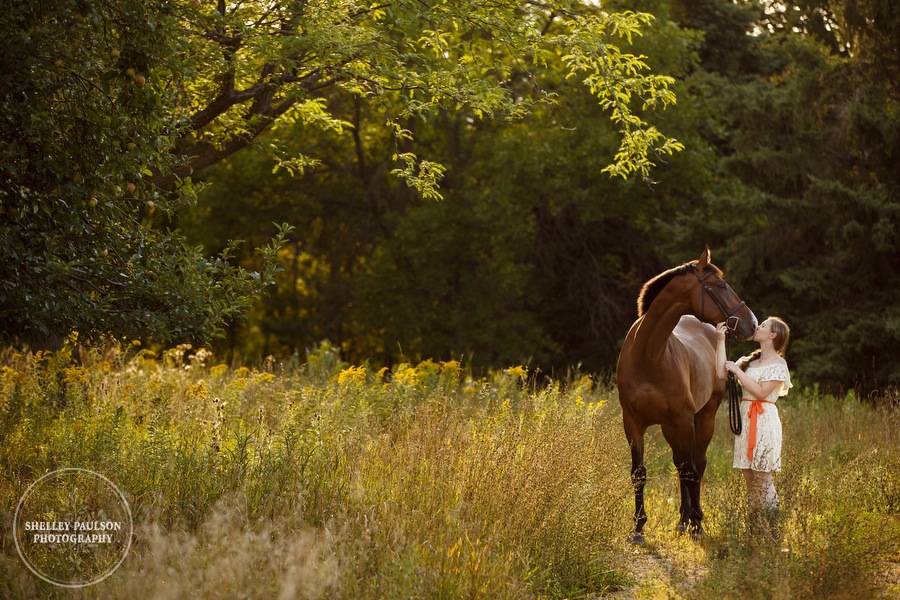 Okay, so maybe he's not THE Lone Ranger, but Elisabeth's very tall, dark and handsome horse is named "Lone Ranger," or just "Ranger," for short. They train and compete Hunter/Jumper shows, which means that they have been known to fly! Elisabeth and Ranger have a fun relationship. They are playful with each other and like to be just a little goofy at times. 😉
I loved this session for a number of reasons. First, I really enjoyed getting to know Elisabeth and her parents. We spent a little extra time together because we an interruption during our first session, so we finished it on another day. Between two sessions, an ordering session, and personally delivering their order, I came to really love the Henn family!
Second, I loved photographing Elisabeth and Ranger together. They have a way with each other that was easy going and connected. A recipe for a happy Shelley behind the camera!
Third, I truly enjoy photographing people who are comfortable in their own skin and let their natural beauty shine through. Elisabeth is so very beautiful without a lot of makeup or styling and her photos reflect who she really is and her true beauty in this amazing time in her life.