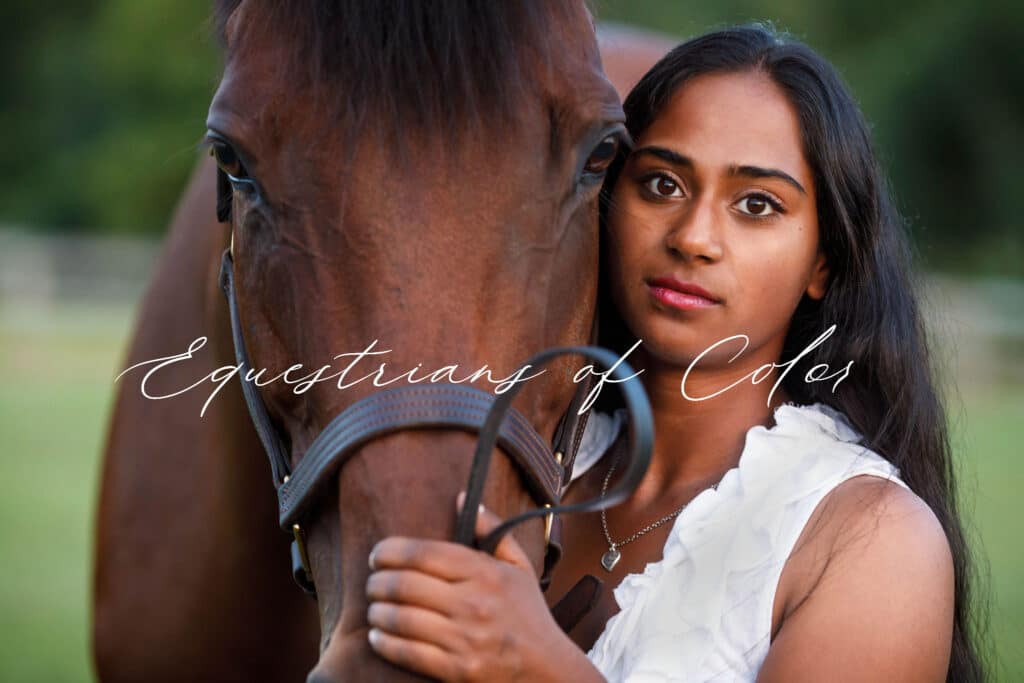 A few years ago, I was contacted by a major stock photo library about becoming a contributor. After a call with the team, one of them spoke up and said, "We have one piece of feedback for you. We would like you to explore the idea of adding more racial diversity to your work. From your web site, it looks like horseback riding is for rich white girls."
Gulp. He wasn't wrong.
After that, I started making an effort to photograph people of color for their library as well as my own Equine Stock Photo Library. Over time, I got busy and didn't intentionally pursue this project further.
In light of recent events, I feel it's more important than ever to show that equestrianism is for ALL races.
As my library grows and more brands and publications are using images on a regular basis, I feel an even greater responsibility to offer photos that show diversity. So I am picking this project up again with a renewed sense of purpose with the goal of more diversity in my library, but also to see this published in a national magazine in order to bring even more attention to diversity in equestrianism.
Due to the pandemic, I will be restarting this project locally in Minnesota, but I do have plans to expand it to other areas as restrictions lift and I start to travel again.
If you are interested in being photographed for my "Equestrians of Color" project, please fill out the application on this page.
For Equestrian Photographers
I am also putting together an expanded version of this project so other Equestrian Photographers can join together telling the stories of Equestrians of Color. If you are an equestrian photographer and interested in being part of it, just email me and I'll add you to the list to contact when that is up and running.