"There has to be a change in horse sports.
This cannot be so white."
A few years ago, I was contacted by a major stock photo library about becoming a contributor. After a call with the team, one of them spoke up and said, "We have one piece of feedback for you. We would like you to explore the idea of adding more racial diversity to your work. From your web site, it looks like horseback riding is for rich white girls."
Gulp. He wasn't wrong.
After that, I started making an effort to photograph people of color for their library as well as my own Equine Stock Photo Library. Over time, I got busy and didn't intentionally pursue this project further.
In light of recent events, I feel it's more important than ever to show that equestrianism is for ALL races.
As my library grows and more brands and publications are using images on a regular basis, I feel an even greater responsibility to offer photos that show diversity. So I am picking this project up again with a renewed sense of purpose with the goal of more diversity in my library, but also to see this published in a national magazine in order to bring even more attention to diversity in equestrianism.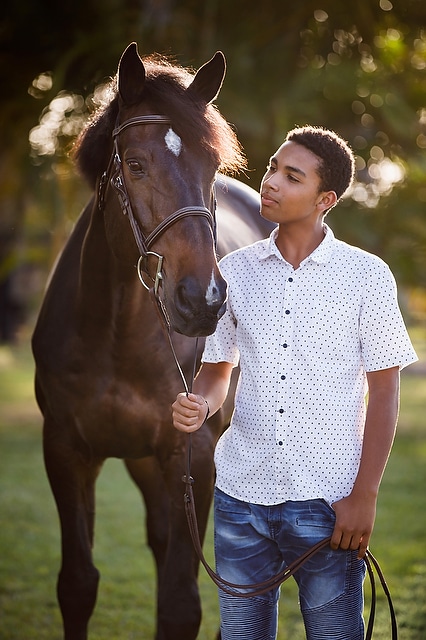 I am currently only photographing locally in Minnesota for this project. If you are outside of my local area, I would encourage you to visit a larger group part I helped start called "The Equestrians of Color Photography Project." 
The Equestrians of Color Photography Project (EOCP) was created to amplify the voices of equestrians of color who have stories they want to share with our community. First and foremost, each of us is an ally before a photographer and is here to listen, learn, and evolve from the stories that are shared with us.
Photographers from all over the country are participating in the project. You can look for one in your area on the Photographers page.