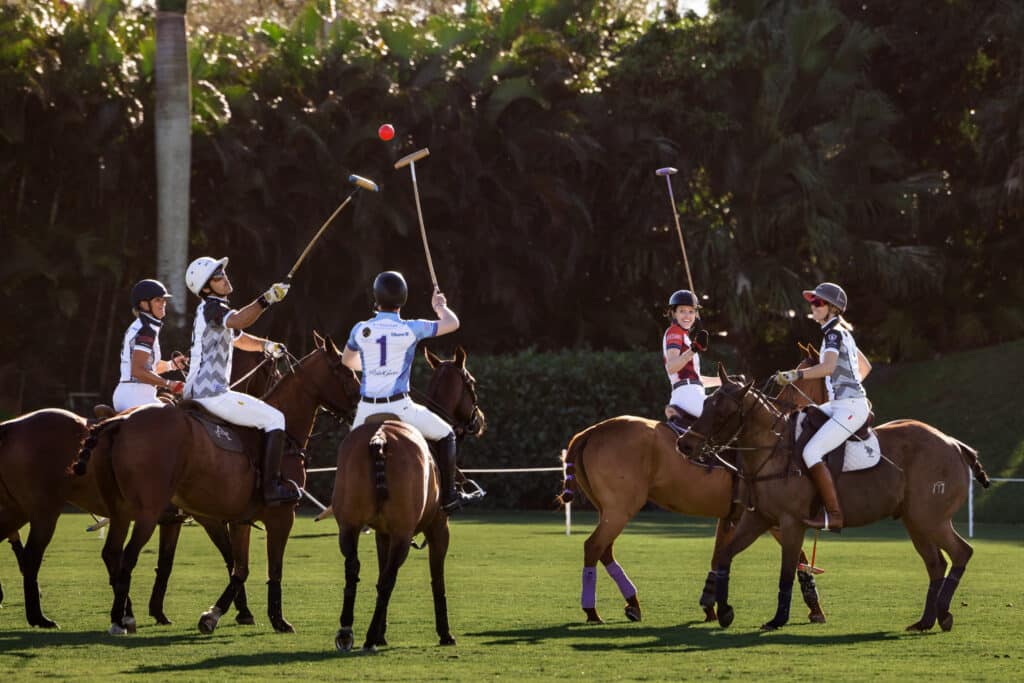 Each winter, I end my time in Wellington, Florida, photographing the World Champion Equestrian Triathlon, which raises money for the Neil S. Hirsch Boys & Girls Club of Wellington. This was my 3rd year as the official photographer of the event.
The Triathlon is held at Eye Candy Land (home of Eye Candy Jumpers), and this year featured a mini-Major League Show Jumping event, which added a lot of excitement with World-Class Show Jumpers competing in a fast-paced event.
The triathlon also includes World-Class Dressage, Para-Dressage, Polo, and crossover events, where athletes ride in other disciplines.
Stars in the equestrian world like Rober Dover, Kerstie Allen, Nacho Figueras, Karl Cook, Bliss Heers, Betsy VanDyke, Paul O'Shea and more donate their time to be part of this exciting day.
I love this kind of photography because it combines my equine photography skills with my wedding photography roots to tell the event's story.
Do you host an equine event and would like captivating equestrian photographs that tell a story? Reach out, and let's chat about how we can work together!