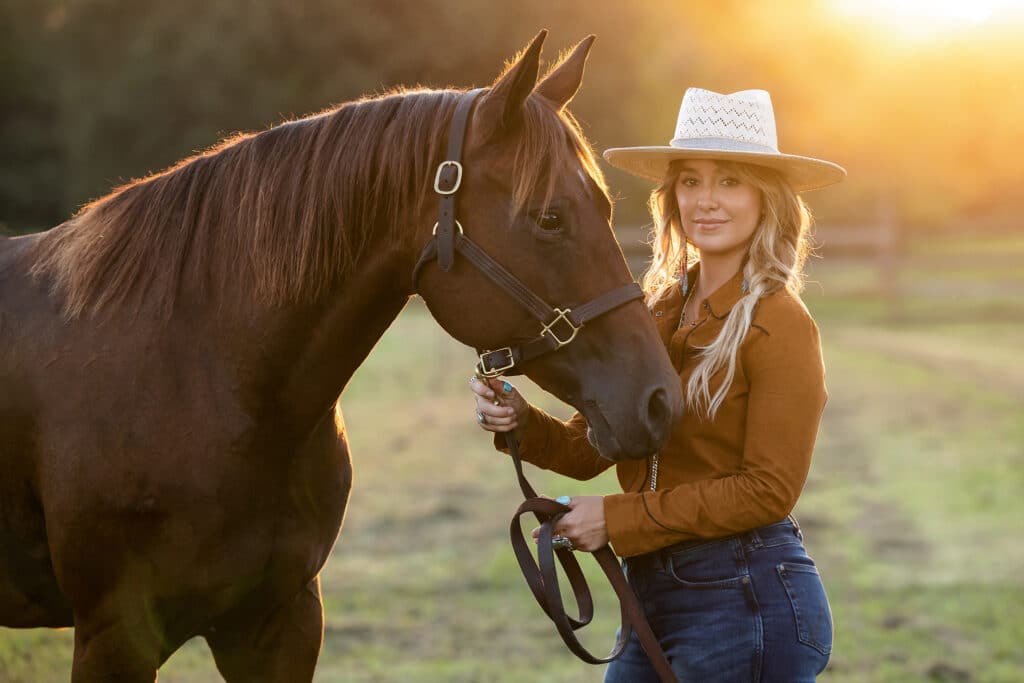 I'm still pinching myself that I got to photograph one of the hottest rising stars in Country Music right now, Lainey Wilson!
Rewind to how this came about…Tribute Equine Nutrition reached out to me, asking if I would be available for this photo shoot. The primary purpose was to film a promotional video for their "Feed Your Dreams" partnership featuring Lainey.
They wanted me there to capture still photos while they were filming so they had photographs they could use in print and on social media.
On the day of the shoot, I was nervous about meeting Lainey! But within seconds of meeting her, all that melted away. She is kind, genuine, open-hearted, generous with herself and her time, and a true horse-girl.
The team from Tribute was amazing to work with! They are a family-owned business, and the team I worked with is close. They welcomed me into their circle of friendship and made me feel like I was part of their team. ❤️
⭐️⭐️ Would you like to win free Tribute Feed for a year AND see Lainey in concert? Then head over to their website to find the link to their "Feed Your Dreams™" Sweepstakes!
ps. Lainey's new album "Bell Bottom Country" drops TOMORROW! I can't wait!