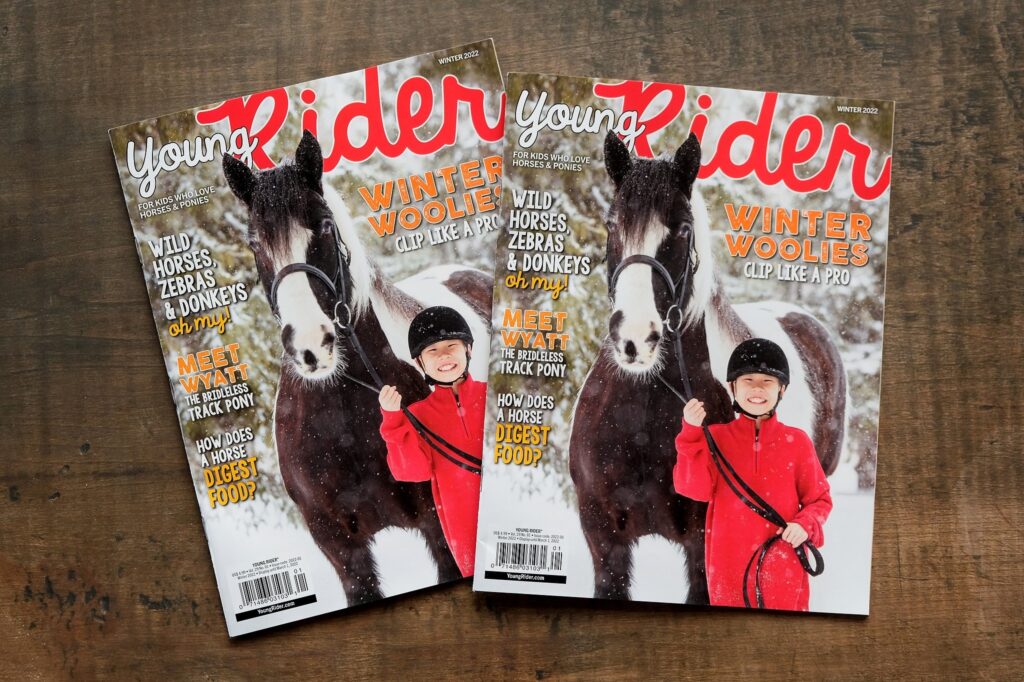 How cute is this cover?? There's a good story behind it too…
I had promised a winter cover to Young Rider magazine, but we had a weird winter and the snowstorms weren't lining up with my original models' availability.
It was mid-March, and I still didn't have my image so I was starting to panic. I saw snow in the forecast so I reached out to my friend Alicia Babich to see if we could use her gorgeous Gypsy Vanner, Brugger. She said YES!
Next, I reached out to my friend Tracie Daum to see if her son Elias would be willing to model. He said YES!
The snowstorm was supposed to hit on a Monday morning and I had to be on a plane the next morning for a trip to Florida. Of course, the snow started LATE and I needed it to snow for a while so it would be covering the ground and clinging to the trees.
We were losing daylight, so we had to go for it! While we were doing the photoshoot, it was snowing sideways and the wind was blowing like crazy! Elias was a trooper and just kept smiling in spite of it all!