I'm excited to share some recent magazine covers featuring my photographs, along with the stories behind them!
---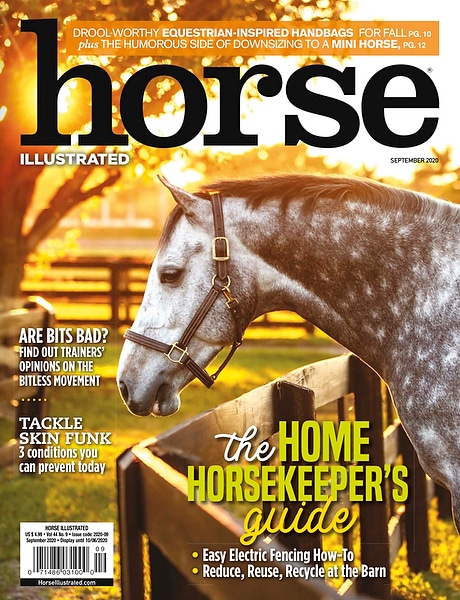 Horse Illustrated – September 2020
Just before the country went into lockdown, I visited Wellington, Florida to do photography and teach at the Equine Photography Retreat (which I'm speaking at again in 2021!)
I was photographing my friend Lexey's kids and when they had had enough, she brought this lovely dapple grey horse for me to photograph. I had a feeling at the time these photos could end up somewhere special and I'm happy to say, I was right! 😁
---

Horse Illustrated – May 2020
I thought I had shared this one, but in May of this year, Horse Illustrated featured a photo of mine of a beautiful appaloosa mare. When I shared with the friend who knew this horse and her owner back then, she told me of their incredible story of survival and triumph.
I shared a short version of that story on social media and when the editors read it, they asked if I could share more detail for the online version of their magazine.
You can read it here: "The Dual Recovery of Sunday, the May 2020 Horse Illustrated Cover Model, and Owner Kaia Kroll."
---
TheHorse – September 2020
Last fall, I specifically set out to take photos of horses running free in autumn landscapes. Of all the photos I created, this one of Nucci from Bellissimo Farm was hands-down my favorite. When I saw that TheHorse chose it for their fall cover, I was so excited!
---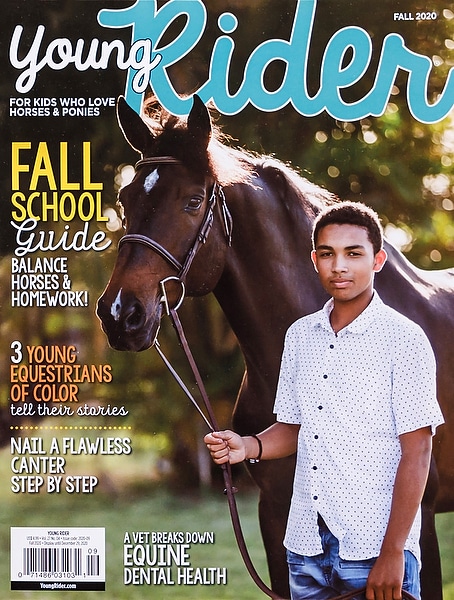 Young Rider – Fall 2020
When the editor of Young Rider read of my Equestrians of Color project, she asked if I would be interested in doing a feature for their magazine. I had already photographed Xavier Gomez while I was in Wellington, so I quickly set up a photoshoot with barn mates Lauren Masica and Anna Peterson to round out the story.
I loved how positive each one was about their experience as an Equestrian of Color and their words of encouragement for others.