A few months ago, I was sitting on my couch thinking, "How can I help others during this crisis?" and the idea popped in my head – I could design equestrian-themed masks to sell and then donate the proceeds to a worthy cause.
Then I remembered a meeting I had last fall with Joel Wiens of WSI Sportswear in Eagan, MN. His company designs and makes sportswear right here in Minnesota and is branching out into Equestrian clothing. I had recently watched a story about him on the local news highlighting that WSI was shifting to making masks for healthcare workers and selling masks to the public with a "buy one, give one" campaign for front line workers.
I reached out to him and pitched the idea of selling equestrian masks featuring my photos, and for each one sold, giving a mask to We Can Ride, a local therapeutic riding center. He was game!
After working on designs and getting input from my social media followers, the masks are now available for purchase! There are three designs: The Maggie Sue, which features my horse Maggie Sue's muzzle, The Clown Pattern, based on a digital watercolor of one of the We Can Ride horses named "Clown," and The Smiling Horse, with a horse making a silly face.
I receive my masks today and I can tell you they are very comfortable and lightweight. I can't wait to sport my horse's nose around town! These are limited edition masks, so don't delay in ordering or you might miss out.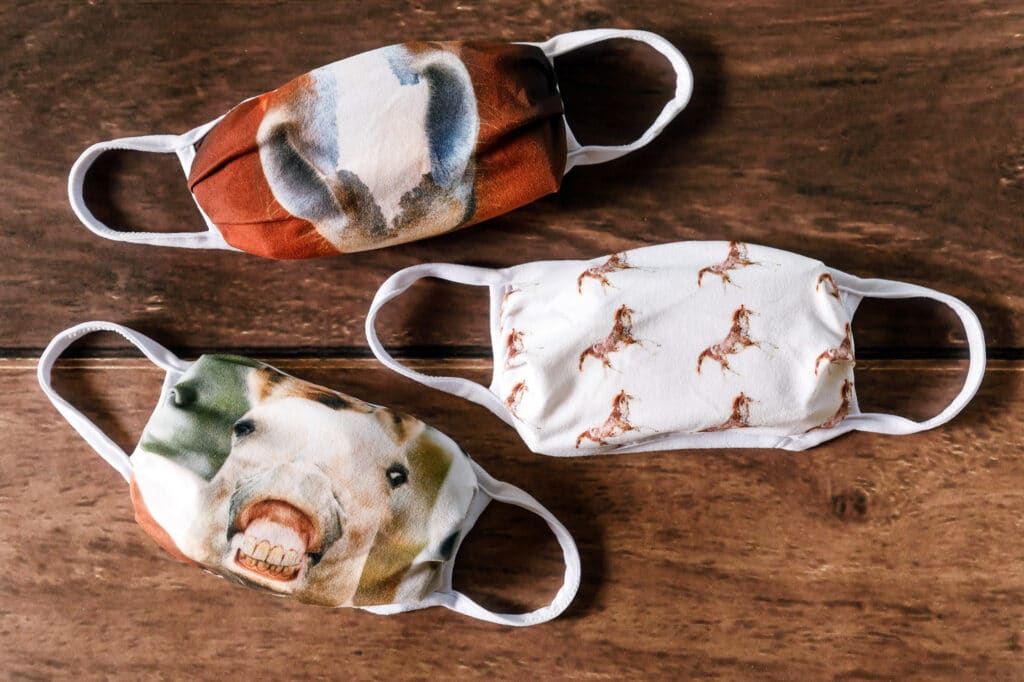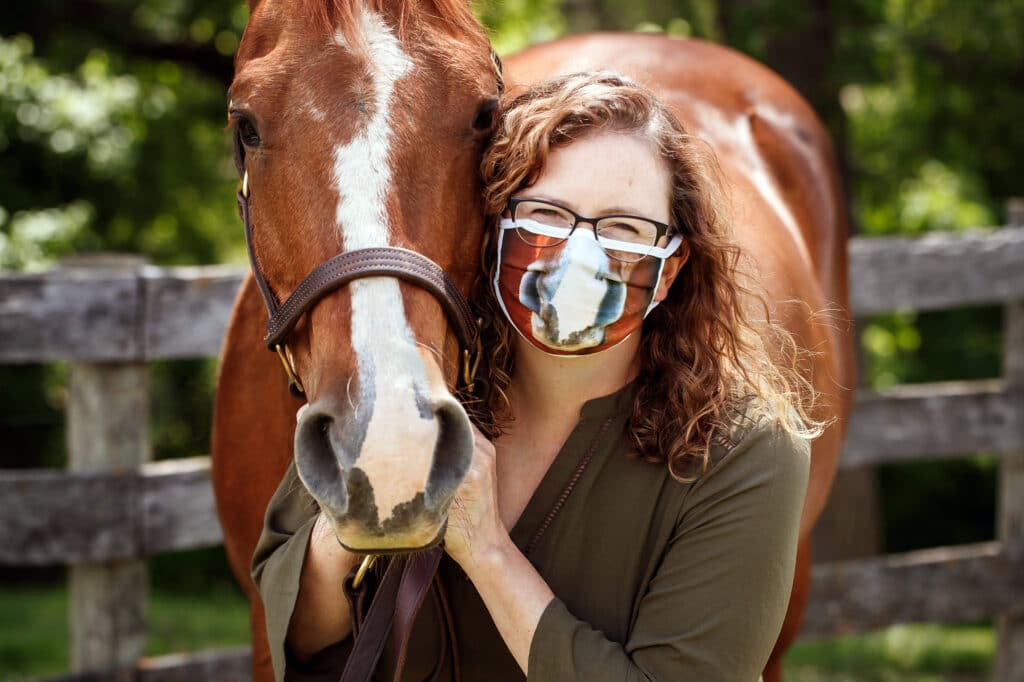 Here's a photo of me wearing The Maggie Sue with THE Maggie Sue! 😁
Also, for my horsey friends, check out their Equestrian line of sportswear!