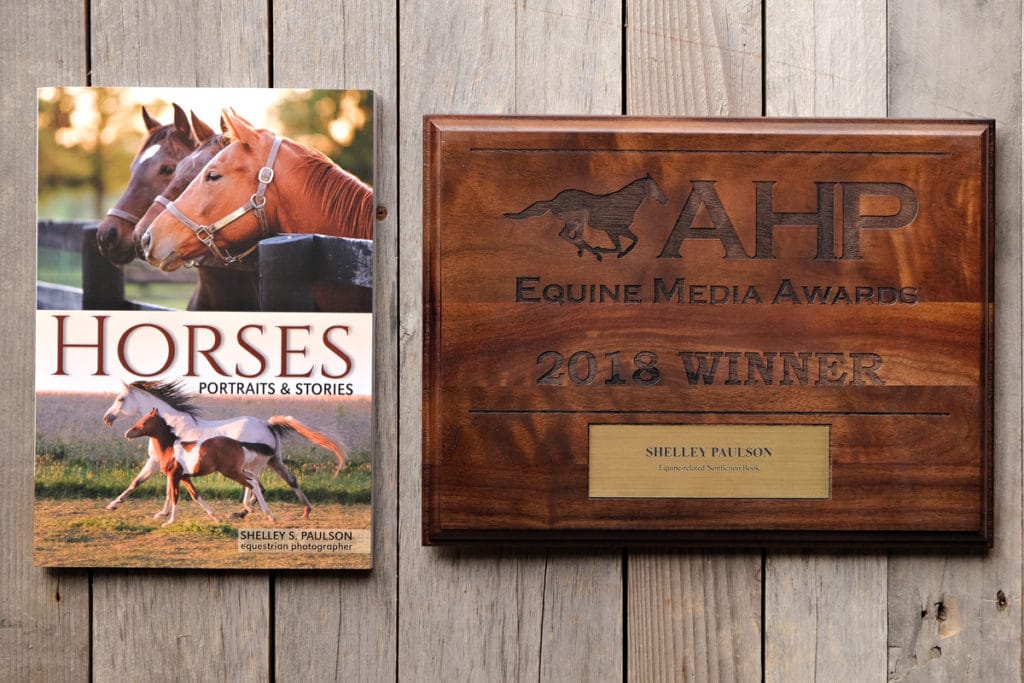 Last week, I attended the annual American Horse Publications Conference in Albuquerque, New Mexico where my book "Horses, Portraits and Stories" won first place for Best Equine Related Non-Fiction Book at the Equine Media Awards. I knew I was a finalist but was still surprised and emotional when they announced me as the winner!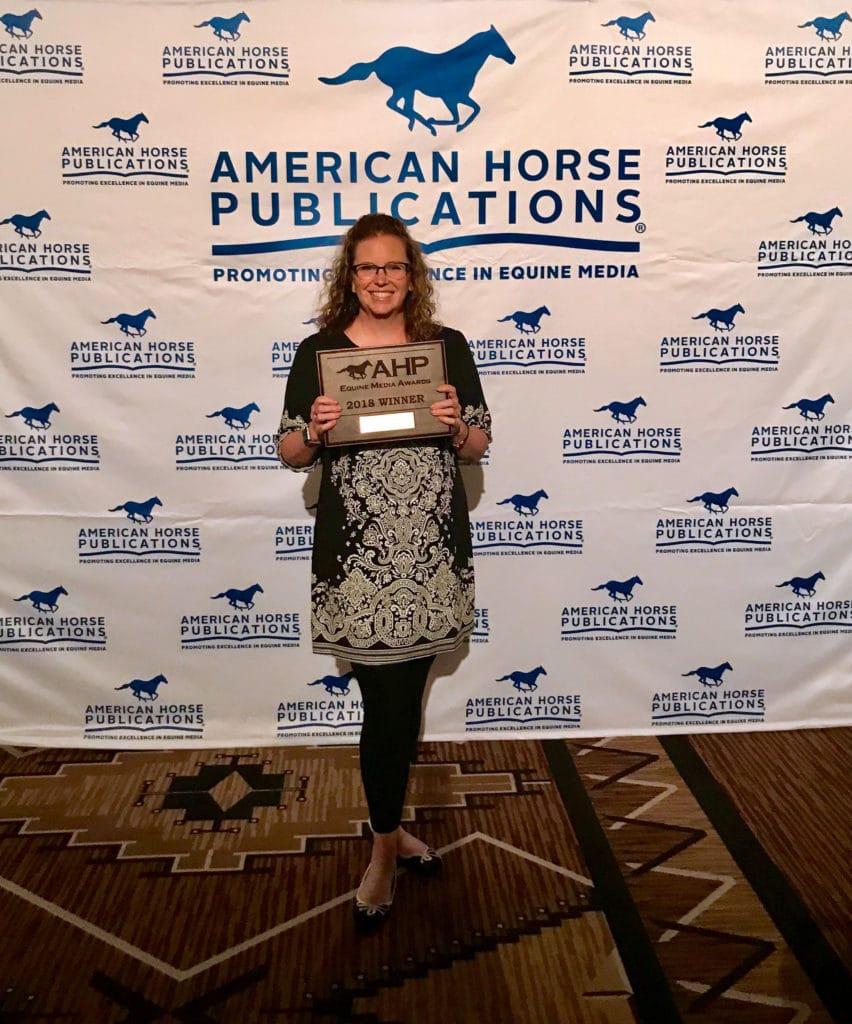 When I notified my publisher, Amherst Media, they were thrilled and shared with me that my book was also one of two Amherst Media books displayed by our distributor at Book Expo America this year!
If you're interested in ordering a copy of my now "Award-winning" book, visit my online store.