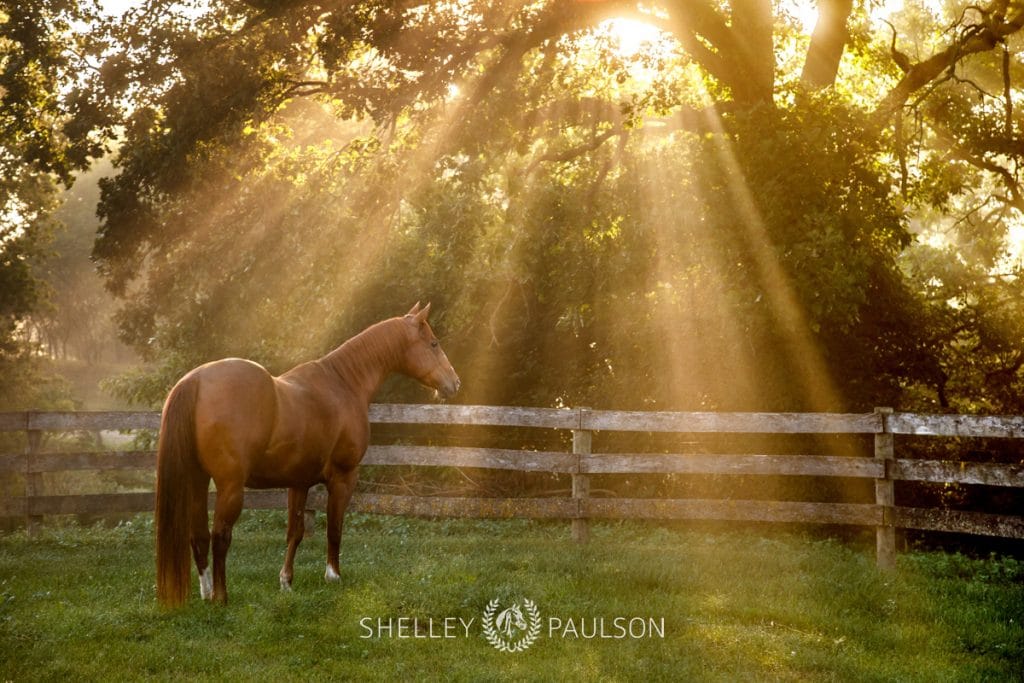 "I went to the woods because I wished to live deliberately, to front only the essential facts of life, and see if I could not learn what it had to teach, and not, when I came to die, discover that I had not lived." Henry Thoreau
At the beginning of March, I read a book that I now believe is one of the most important, life-changing books I will read in my lifetime. "Digital Minimalism" by Cal Newport is about re-examining our relationship with the technology in our lives, especially our phones and specifically social media.
The book is a sobering look at what our digital lives are doing to our brains, relationships, work, and mental/emotional health. I learned through Cal Newport's book, along with several others I read during my 30 days away, that we are all being manipulated by large corporations like Facebook and Google. One of the quotes that hit me early on was this:
"The tycoons of social media have to stop pretending that they're friendly nerd gods building a better world and admit they're just tobacco farmers in T-shirts selling an addictive product to children. Because, let's face it, checking your 'likes' is the new smoking." ~Bill Maher
I knew when I read those words, I knew I had to follow Cal Newport's plan and quit social media for 30 days.
30 Days
I will admit that before the start of my 30 days, something was stirring in my soul about the amount of time I was spending on social media. According to statistics, I was a fairly average user, especially for someone who uses it for business. But because I had a feeling something was amiss, I had already begun to limit my use of social media to certain hours of the day and was enjoying more free time and a quieter mind.
But after reading the book, I knew I needed to follow the full 30-day plan because not only did I need to change my habits, I needed to change my life. I came to understand how my use of social media had become a behavioral addiction and that it was having detrimental effects on multiple areas of my life. The idea of quitting it for 30 days wasn't just to detox and then go back to using it the way I did before, just like a drug addict wouldn't go through rehab only to go back to their drug habit.
I needed the 30 days to break the addiction and fundamentally change my relationship with social media.
I also needed time to learn to fill the space once occupied by social media with high-quality offline activities. This was a bit of a challenge as we are still making our way out of winter. I would like to have spent more time outside, but I have a lot of plans for how to spend all of this extra time once the weather warms up.
The Plan
I started by removing Facebook and Instagram from my phone. Throughout the 30 days, I tried to delete at least one app per day to get down to only the apps I need. To be honest, my fancy iPhone feels a little bit like an expensive brick at this point. I mainly use it to make calls, text people and find my way to places. 
Now, I do run a business, so I decided I would continue to lightly monitor and post to my business pages and accounts and check Facebook messenger. I downloaded several apps to my computer that would allow me to do this without actually opening Facebook. I'll share about those later.
Awakening
It took less than a week to feel like I'd woken from a strange dream. It was like those Claritin commercials where suddenly the landscape becomes colorful and clear!
I experienced a lot of positive changes just within that first week:
I was sleeping better and having vivid dreams.

My mind was quieter and I could focus better.

I had a longer attention span.

I felt more comfortable with myself.

I felt more optimistic about my life and business because I wasn't comparing it to others.

I spent more time in Bible study and prayer, something I could never seem to find time for before but that is very important to me.

Life felt simpler and more manageable.

Things that once felt hard became easier because the "easy" distraction of social media scrolling has been eliminated. This led me to do stop procrastinating about tasks like keeping the house clean, doing laundry and making meals.
My Marriage
About a week into my detox, my husband looked at me and made this breathtaking statement:
"I feel like you are finally living here with me."
Ouch.
He went on to say he knew something wasn't right, but couldn't quite put his finger on what it was. Throughout the 30 days, we enjoyed deeper conversations, more belly laughs, and lots of dreaming about the future. Our relationship feels healthier it's been in many years, possibly ever.
He says he's enjoyed having me "present" when we are together and that makes me both sad and happy at the same time. Sad that social media caused me to "check out" before and happy that disconnecting from it brought me back to him so quickly.
If this was the only fruit of the 30 days, it would be enough. But there was much more.
Deep Work
After finishing Cal's book "Digital Minimalism," I dove into his previous book, "Deep Work," which is about eliminating distractions for significant periods of time in order to do your best and most significant work.
I learned that when a person is working on a project and then goes to check social media or look at a text on their phone or an email that just landed in their inbox, it takes 20-25 minutes to get back to being fully focused on the original project. Because of our digitally distracted culture, deep work is becoming rarer and therefore more valuable.
A surprising challenge for me in trying to eliminate distraction was choosing to check my email only 2-3 times per day. I've always had my email program open all day while I'm working and checked it regularly on my phone when I wasn't at my desk. But checking it only a few times a day when I have set aside time to respond has been incredibly efficient.
When it was open all the time or I checked it from my phone, I often wasn't in a mindset to answer emails. When I set aside time to focus just on replying to emails, I am able to go through each one and reply immediately. I end almost every day with an empty inbox, allowing me to shut off my computer at 6 pm and feel comfortable not turning it back on until after I have completed my morning routine.
By eliminating these digital distractions, I was able to get copious amounts of work done, including writing and designing a 30-page Equine Photography eBook in less than a week (more details coming soon!). My work time was so focused, I actually ran out of things to do and was able to take a semi-sabbatical for the second half of March and get a lot of personal projects and errands done that have been nagging me for months.
Accepting Boredom
One of the most difficult parts of this process has been training my brain to accept boredom. Before, whenever I would be waiting in line or in a waiting room or even while watching semi-interesting TV, I would scroll social media. It took some time and pushing through discomfort, but I have begun to train my brain to accept boredom and not feel the need to fill every spare moment with activity.
I learned that our brains need boredom and we need solitude, which Cal defines as, "a subjective state in which your mind is free from input from other minds." You don't have to be alone to experience solitude, you just need your mind free to wander without input from others. This state of boredom and solitude is essential for mental health and when we don't get enough of it, we suffer. I can now sit in a waiting room or drive in my car and just be alone with my thoughts.
Mental Health
Taking a break from social media had a significant effect on how I feel about myself and my life. After these 30 days, I feel deeply content on a level I haven't experienced in recent memory. I don't feel as worried about my appearance, the clothes I wear, the way my home is decorated, how I run my business or do my craft because I'm not comparing them to others via social media.
I am able to truly see how profoundly blessed I am in every area of my life.
As an empathic person, I also feel more at peace because I'm not constantly on a roller coaster of sorting out everyone's feelings and my own feelings about their feelings (oh, so many feelings!). Instead, I am dealing with my feelings and the feelings of the handful of people I spend time with in person.
I also feel like my thoughts are my own again and I am finding I like having a more private life. I'm not writing posts in my head or thinking about what to post next. I was able to experience some beautiful moments without feeling the need to share them on social media.
The Nefarious Nature of Social Media
Through reading books and watching several documentaries on this subject, I have come to understand the nefarious nature of social media and it deeply concerns me.
Have you ever wondered why these services are free? It's because you are not their customer. The advertisers are their customer. You are a user.
"The only people who refer to their customers as users are drug dealers and technology companies." -Manoush Zomorodi
Cringe…
Social media apps are designed to be addictive. Our attention is what they need in order to satisfy their customers. All that time we spend scrolling, sharing, liking, linking, commenting…we are working for them.
Social media companies have admitted to studying gambling and other behavioral addictions – especially slot machine addiction – in order to engineer these apps so we will keep using them. The question they are always trying to answer is, "How do we consume as much of the user's time as possible."
They do it by preying on our need for social approval.
"The technology industry has become adept at exploiting this instinct for approval. Social media, in particular, is now carefully tuned to offer you a rich stream of information about how much (or how little) your friends are thinking about you at the moment." Newport, Cal, Digital Minimalism (p. 32).
It's honestly very hard not to dive deep into sharing with you all the darkness I found when researching the way our information is being used to change us as individuals and also change our society, but I want to keep this focused on my own experience. I'm going to share resources at the end for those wanting to learn more.
FOMO vs. JOMO
I did have nagging FOMO (Fear Of Missing Out) at times during the 30 days. I worried that I was missing out on important events in the life of my friends. I did have one friend experience a tragic loss, but she remembered I wasn't on social media and we communicated by text and through phone calls. I actually felt that my interactions with her during her crisis were more personal than if I had just been responding to her social media posts.
What I found when I went back to social media after 30 days was that I didn't really miss anything. The fear was unfounded.
For the most part, I experienced JOMO (Joy of Missing Out). I like my life without social media. A lot. I know that making the choice to spend less time on social media may mean I miss out on some things, but what worries me more is the way I was missing out on my actual life when I was consumed with checking social media.
Moving Forward
My 30 days are over and honestly, I don't feel the need to jump back in. However, I'm not going to quit it completely. I do plan to use it with a minimalist mindset…
"Digital Minimalism A philosophy of technology use in which you focus your online time on a small number of carefully selected and optimized activities that strongly support things you value, and then happily miss out on everything else." Newport, Cal. Digital Minimalism (p. 38).
I have set goals for my work and personal life based on my experience of the last 30 days. From there, I'm working backward and for each service or tool, I'm asking myself "Is this the best way to support my goals and vision for my life?" 
My plan is to keep social media off my phone and only check from my computer. The reason for this is that it naturally limits my access, and when I use it on my computer, I can install apps to optimize my social media experience.
I have used the Fluff Busting Purity app for years. It allows you to truly customize your Facebook experience via the browser. I have Facebook so locked down at this point, I will only be able to see the content and people who are most important in my life. I will check my feed at most, once per day, probably less than that.
I have also installed a plugin called "Demetricator" that hides the metrics of Facebook, those numbers of likes/loves/followers/friends that keep us coming back to check on your social status. 😉
I started using a program called "Chatmate for Facebook" so I can use Facebook messaging without going to Facebook and getting sucked in. I check Chatmate whenever I check email.
For managing my business Instagram feed, I'm using a program called Flume. For Instagram and Facebook post scheduling, I use Later.com.
For now, my personal Instagram account is offline.
I will post occasionally to my personal Facebook account, but before I do I will ask myself if the post is inspirational, informational or helpful. If it doesn't meet one of these criteria, it won't get shared.
I also spent the last few days removing a lot of my personal information from these accounts and making it they are a tool for me to use, not for advertisers to use to manipulate me.
As my work ramps back up, I will be posting more to my business accounts. However, I don't want to post to meet some self-imposed quota of posting X number of days per week. I want to post when I have quality content to share and a good story to tell.
I plan to blog here more, as I have been in the past few weeks. With a lot of reflection, I realized that the majority of my best clients found me through my web site, not social media, so I am renewing my commitment to sharing here and keeping the content fresh and relevant.
Conclusion
It's been over 30 days now and I feel I've really turned a corner. I don't find myself reaching for my phone first thing in the morning or during pauses in my day. I have less of an urge to check email constantly. I am present when I spend time with my husband, friends, horses and myself. I'm reading books like they are going out of style. I'm spending more time outside and finding fresh joy in life again.
As I brought my horses into the barn last night, the sky was full of stars. I lingered there, just taking in the wonder of it all. As I walked to the house, I felt such love for my life, my home, my farm…I said out loud, "I just want to give you a big hug!" and thanked God for all He's given me.
FAQ
Do you hate social media now?
No! I believe it can be a useful tool for staying connected with friends who live far away and it's a great platform for sharing and reading important life news, good and bad, and for giving and receiving support. I think about how Facebook helped us find our dog Charley when he ran away and provided us with resources and support to help us as he recovered.
Are you going to judge me if I keep using social media?
No, everyone needs to find their own path in life and it's not my place to judge. I do hope you've been inspired by reading this post to consider your own relationship with social media and whether or not it's healthy and balanced.
How can I get a quick overview of Cal Newport's philosophy?
He did a great TED talk about it: https://www.youtube.com/watch?v=3E7hkPZ-HTk
If you're into podcasts, search "Cal Newport". He's been a guest on many podcasts lately because of the launch of this book. I enjoyed every episode I listened to and gained additional insights.
What books did you read about this topic?
How to Break Up with Your Phone
Ten Arguments for Deleting Your Social Media Accounts Right Now
What Documentaries did you watch?
What other videos did you watch?
It's funny, one my favorite YouTube people, Casey Neistat, quit about the same time I did. He made a video about his experience, which in many ways parallels mine. https://www.youtube.com/watch?v=EbR3muQJ66I]
"How we need to remake the internet": https://www.youtube.com/watch?v=qQ-PUXPVlos&t=4s
"You Will Wish You Watched This Before You Started Using Social Media": https://www.youtube.com/watch?v=PmEDAzqswh8&list=WL&index=63&t=0s
"WHY I QUIT SOCIAL MEDIA FOR A YEAR AND WHAT I LEARNED": https://www.youtube.com/watch?v=kFSwDtspY5c&list=WL&index=61
Questions?
As you can probably tell, this experience has lit a fire under me about this topic. If you are interested in doing your own life-changing detox and/or have questions, I'm happy to answer them and give as much support and encouragement as possible. Feel free to email me at [email protected].