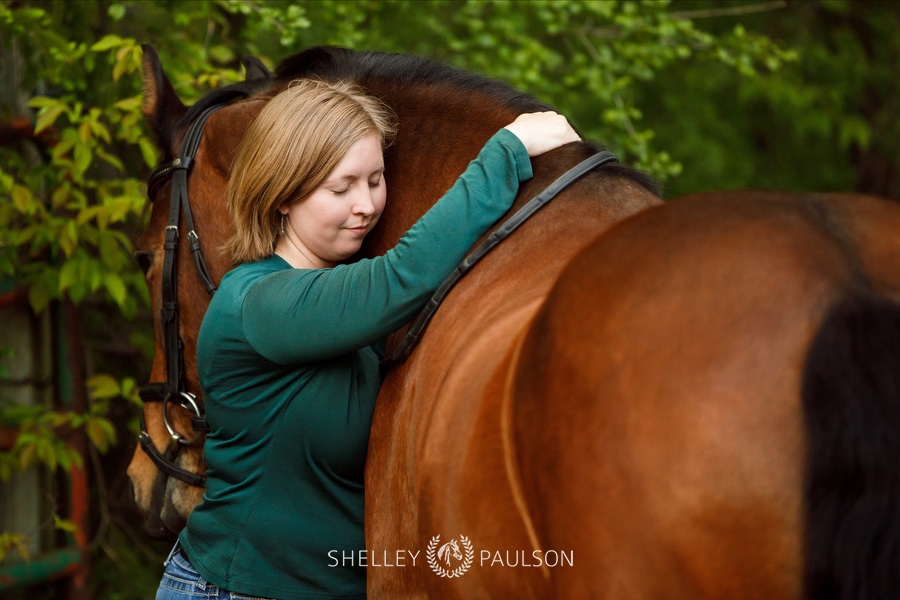 "What we have once enjoyed we can never lose. All that we love deeply becomes a part of us." ~Helen Keller
On Sunday, my dear friend Ingrid sent me a text that her beloved horse Elena was sick and had been taken to a vet clinic. She had an infection and her vitals were not good. Throughout the week I prayed often for both of them, believing with my whole heart that Elena would pull through and make a full recovery.
Elena fought hard and there were moments of hope, but in the end, the infection was too much and Ingrid had to make the heart-wrenching decision to let her sweet, beautiful mare go.
When I heard the news, I cried, my heart broken for Ingrid's loss. Anyone who has deeply loved an animal and then had to let them go knows, it's one of the most painful experiences we will have in this life.
Elena has held a special place in my heart because in 2015 when I was learning how to do video, I put out a call for a good equine story to film. Ingrid responded to that call and I made a video about her relationship with Elena. That project sparked a friendship between Ingrid and I that I treasure. I have Elena to thank for that.
My prayers now turn to Ingrid as she grieves the loss of this beautiful mare who stole her heart over a decade ago. We had a special photo session in 2017 with both of Ingrid's horses because her other horse is older and may not have a lot of years left. I'm so glad we did the session…how could we have known Elena would be gone so soon?
What I will always remember about Elena are her soft eyes and her big heart. ❤️