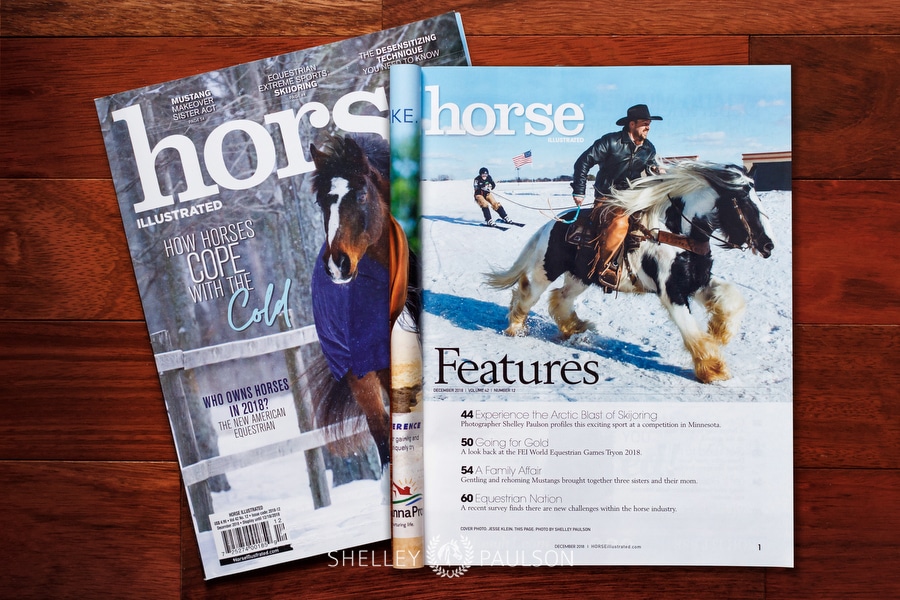 I was planning to just share my photos of a published feature from last winter's Extreme Skijoring event at Canterbury Park when I realized I never blogged the original event! I'll share the feature first, then tell a bit about the event and share a video I made "Behind the Lens."
The December issue of Horse Illustrated featured a six-page photo-driven story about the exciting new sport of Skijoring! It featured photos I took at this year's event. I love the way they designed it!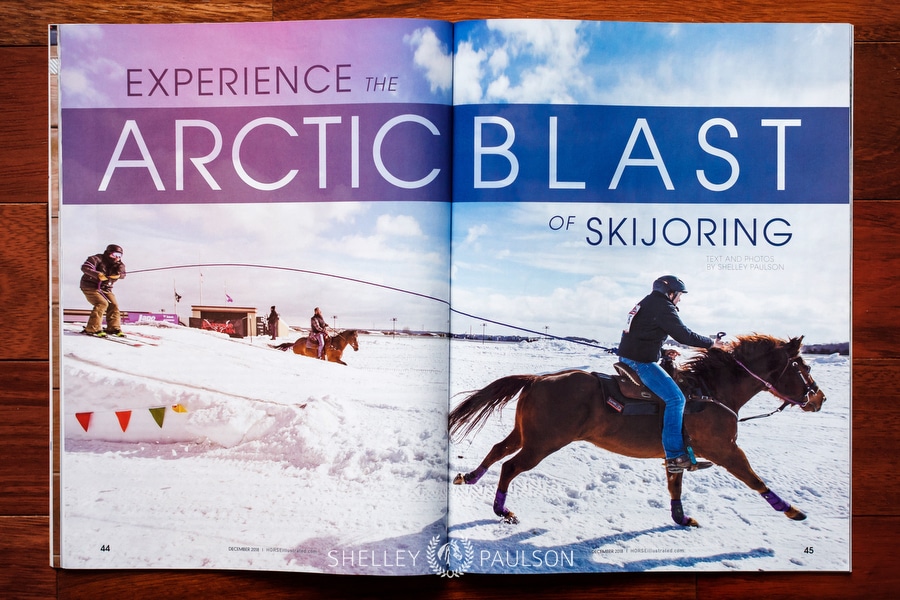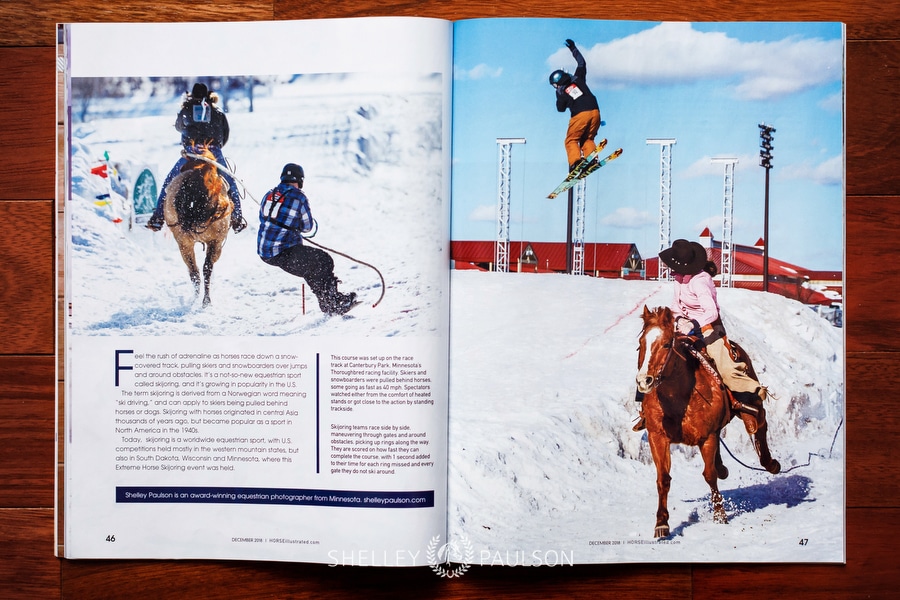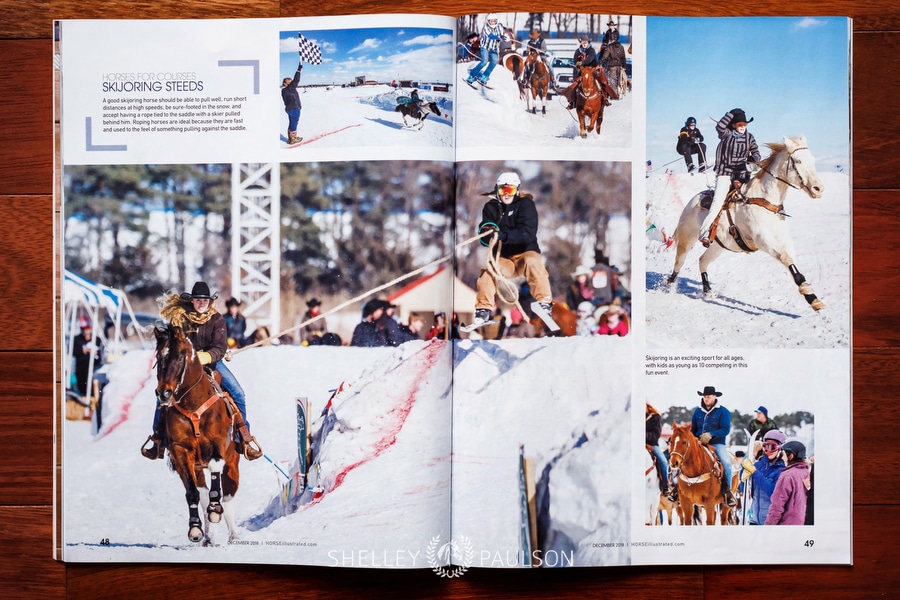 The actual event was just full-on fun!
The gist of this sport is to pull a skier or snowboarder behind a horse as fast as you can. The teams with the fastest times win! There were also rings they picked up along the way, but I never quite figured out how those affected scoring.
Anyway, it was a blast to shoot and I did record my wide angle shots with the GoPro on my camera, so here is a look at the day from "Behind the Lens"
And now, here are some photos from the day…