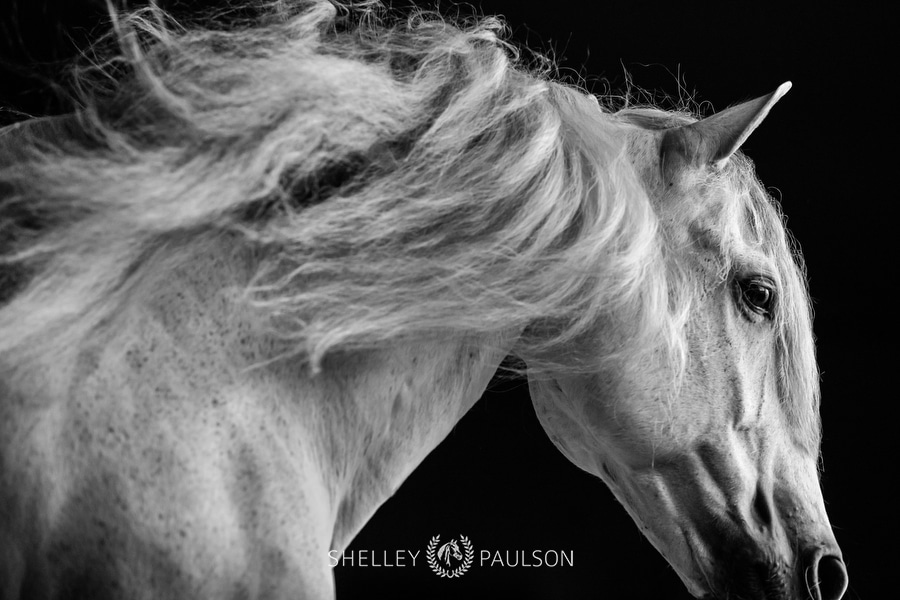 It has been raining for days and I had to reschedule yet another photo shoot, so I asked my friend Erica Hatfield if I could come to her barn and photograph a couple of her horses that I've been wanting to get in front of my camera.
My original vision was to use artificial lighting, but when I got there I wasn't loving the light I was getting, but the arena itself had windows where soft light was peeking in. I played with the light coming through a high window first and added a bit of canned fog for effect. Then I opened the larger arena door used that light from three angles – from outside looking in (black background), from the side (moody side light) and then from inside looking out.
Taking the time to stretch creatively is very important to me as a photographer. I can't always take the time to try new things when I am working for a client, so shoots like this where I have no constraints allow me to explore, try, fail, fail some more, and succeed some too.
These images are available for license through my Equine Stock Photo Library and as fine art prints.