Last week, I hosted a party to celebrate the launch of my book: Horses, Portraits and Stories. It was hosted at the lovely All Seasons Equestrian Country Club, owned by the even more lovely Maureen Clipperton. I couldn't believe how many people came to celebrate with me! I went to bed that night feeling incredibly loved and supported – what a blessing! I'll share more details about the party in captions with the photos.
The photos were taken by my dear friend Courtney Weinreis!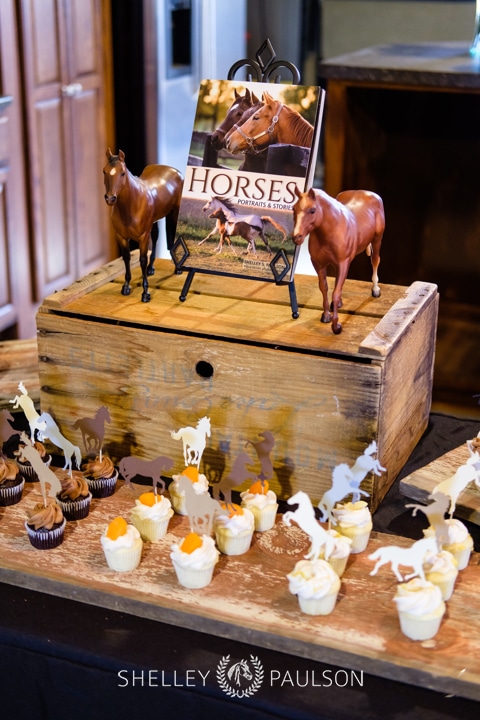 The Breyer horses used in the cupcake display are from my childhood collection. I found ones closest to Maggie Sue and Fritzie.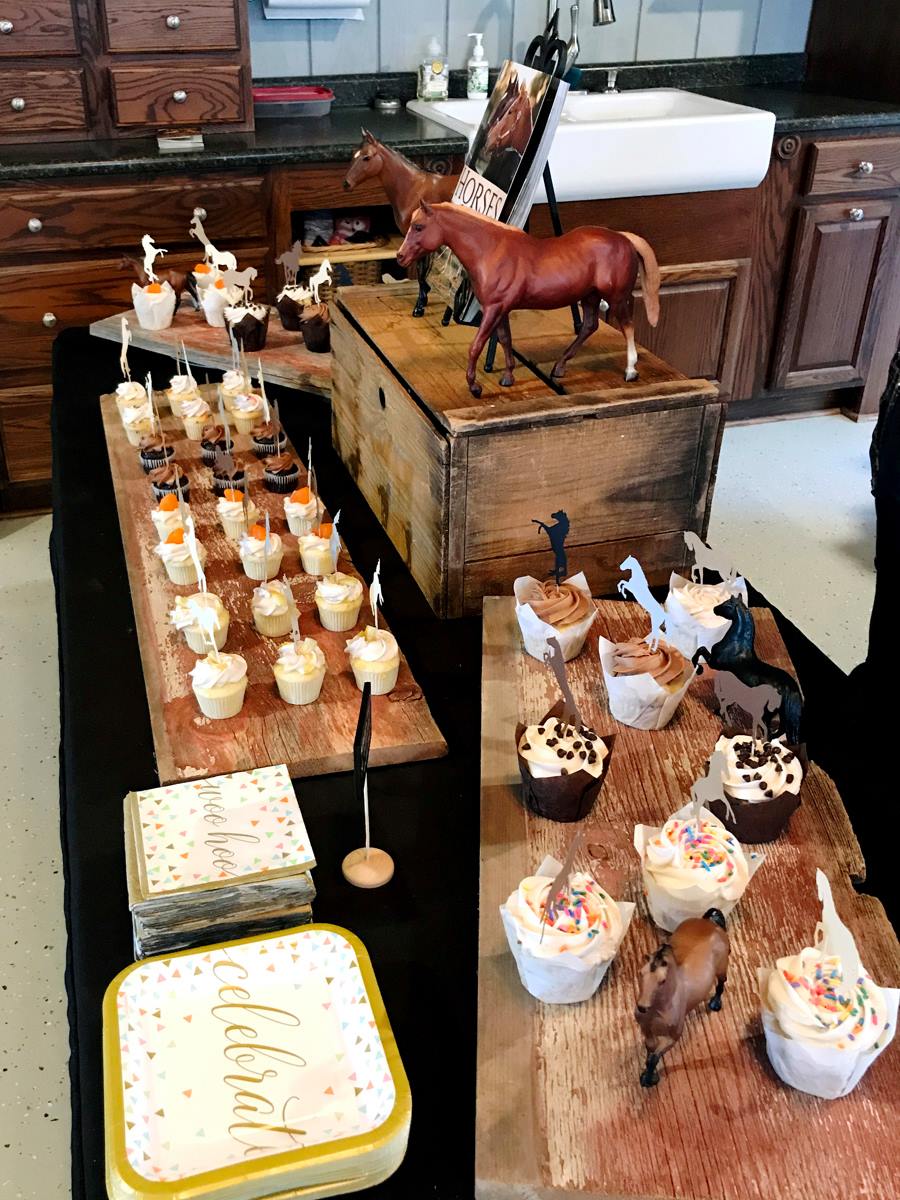 I had so much fun dreaming up this display! I wanted an equestrian theme for the party, and pretty (and tasty!) cupcakes.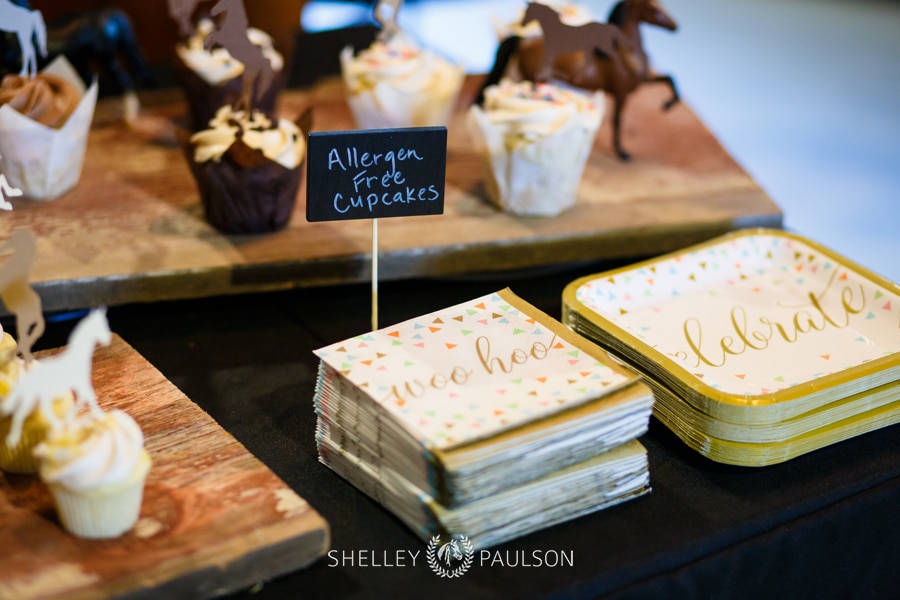 The cupcakes were 100% allergen free and from Clover Meadow Bakery in Maple Lake. If you were there and tried them, you know, they tasted amazing – just like regular gluten-dairy-nut filled cupcakes!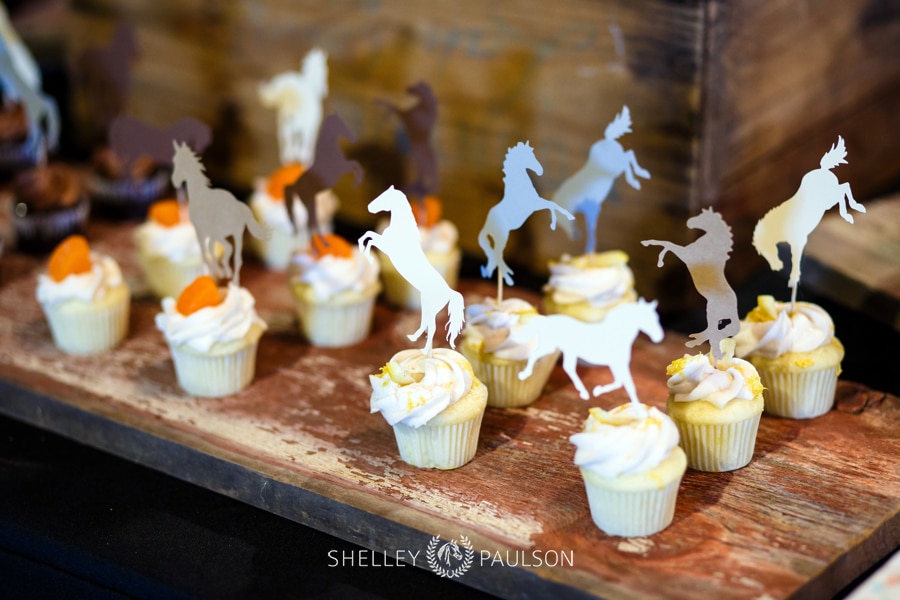 These cake toppers made me smile!
I made bookmarks people could take home and use in their books.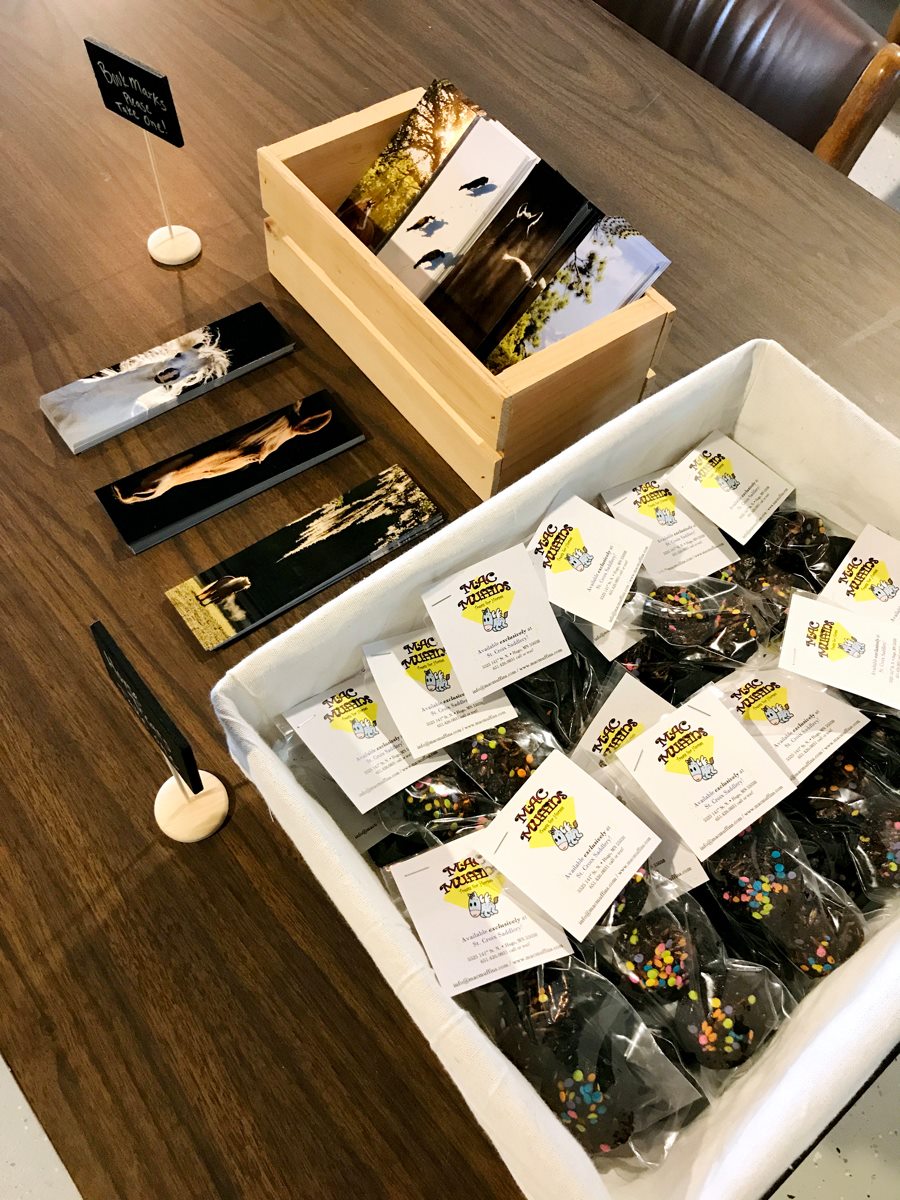 I also gave away MAC Muffins as a party favor for horse owners. These are so tasty, they're like crack for horses.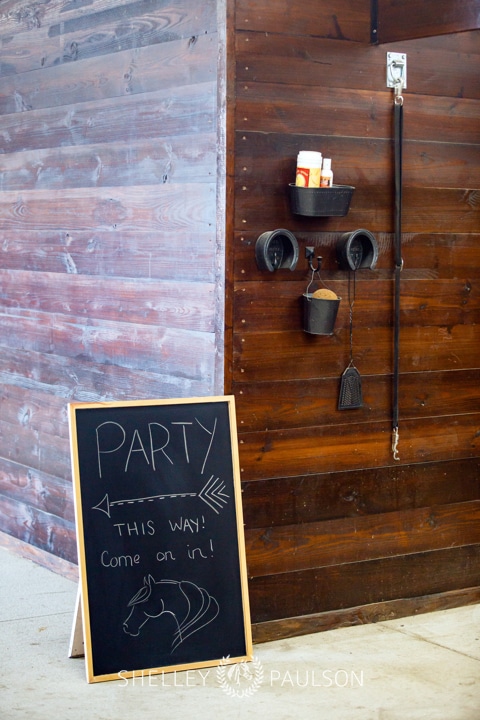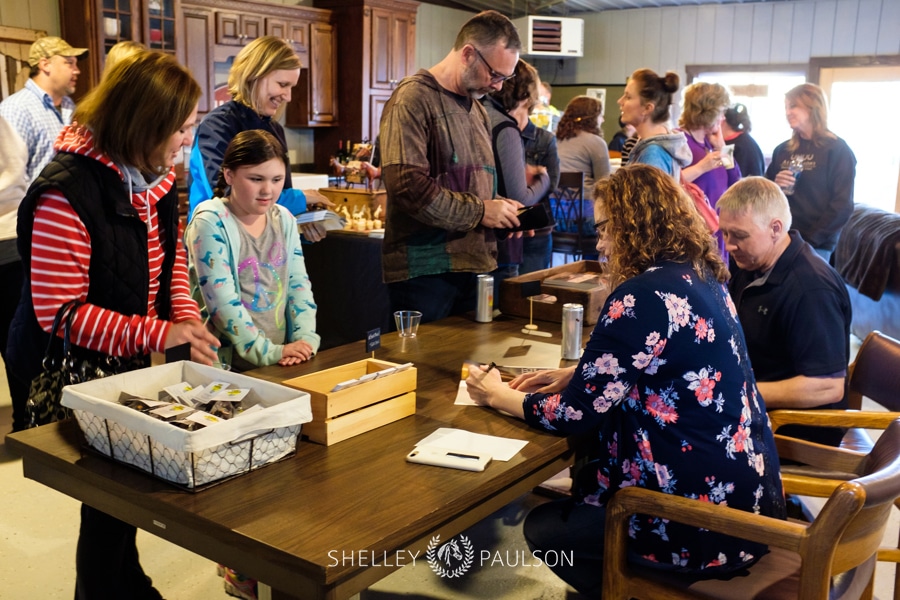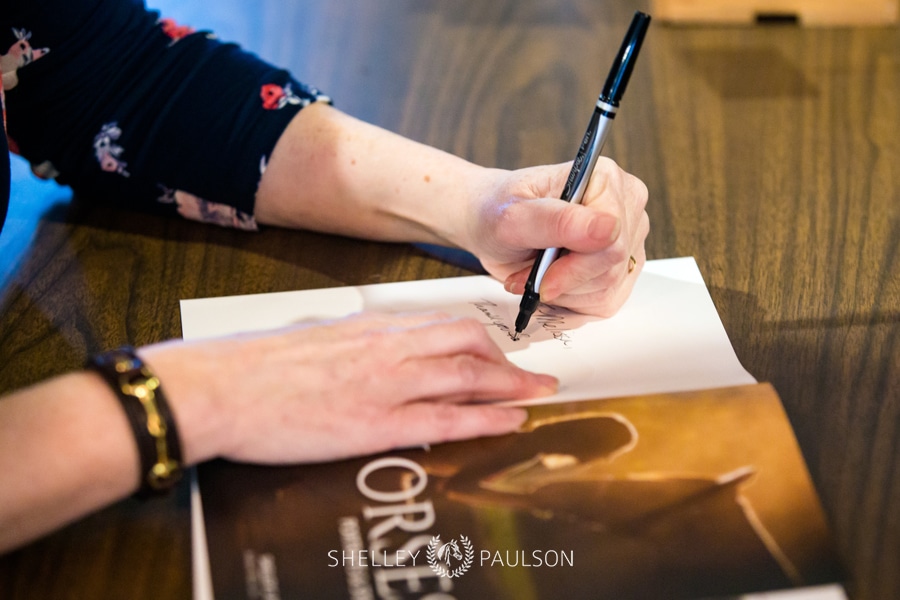 I was SO nervous about the actual act of signing, but I didn't mess up at all. I can't say my handwriting is anything to be excited about, but…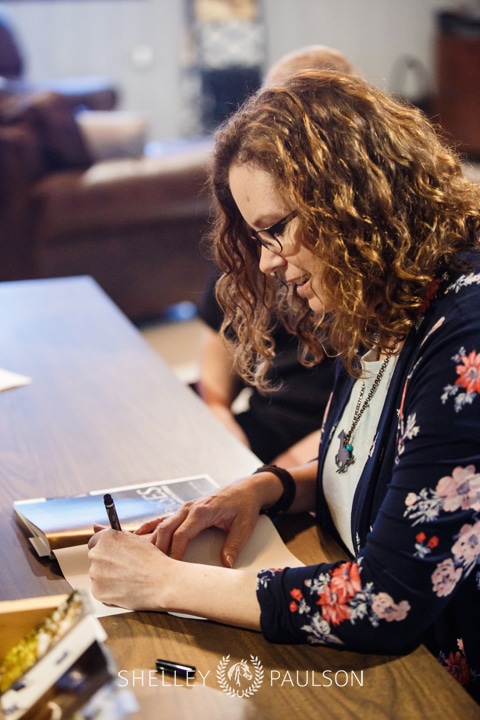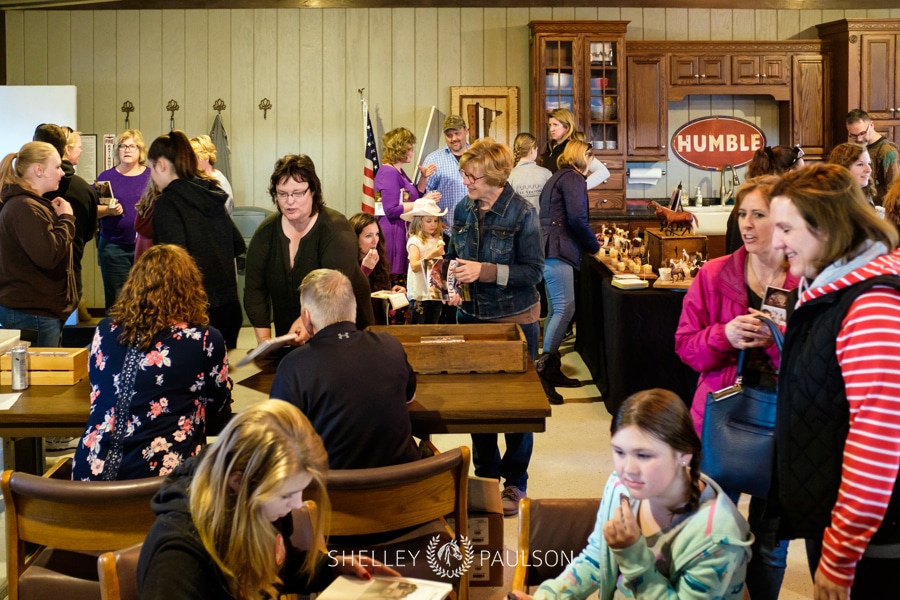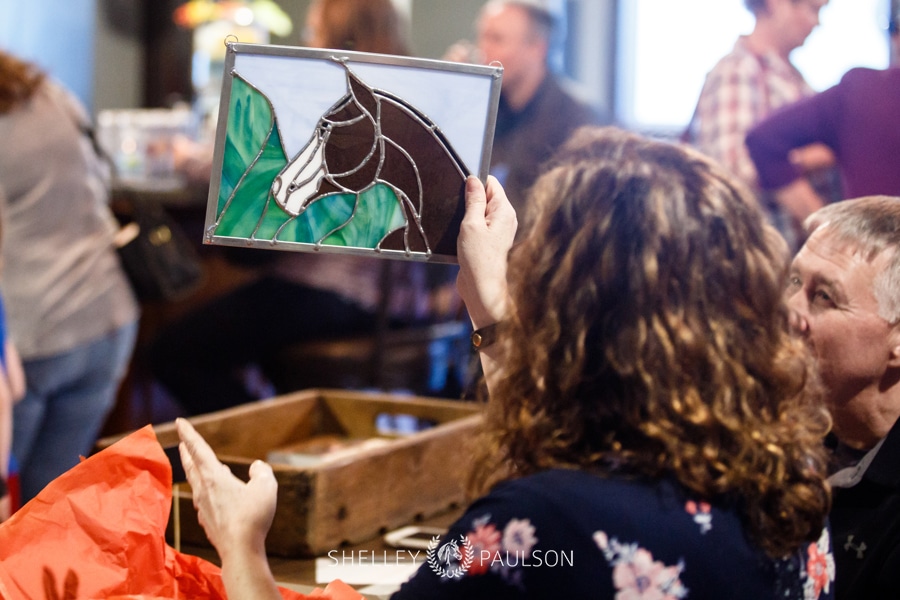 My über talented friend Colleen brought me an amazing gift – a stained glass piece of art featuring beautiful Fritzie. Yes, I cried when I opened it!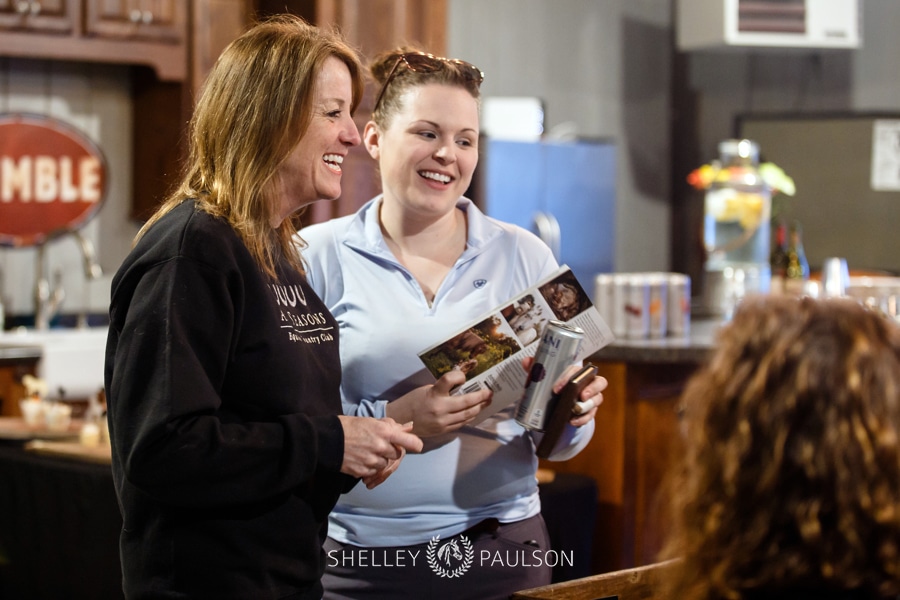 On the left is Maureen, party host and owner of the All Seasons Equine Country Club. I'm so grateful for her hospitality! On the right is Tia, an online friend who became in in-real-life friend at the party. 😊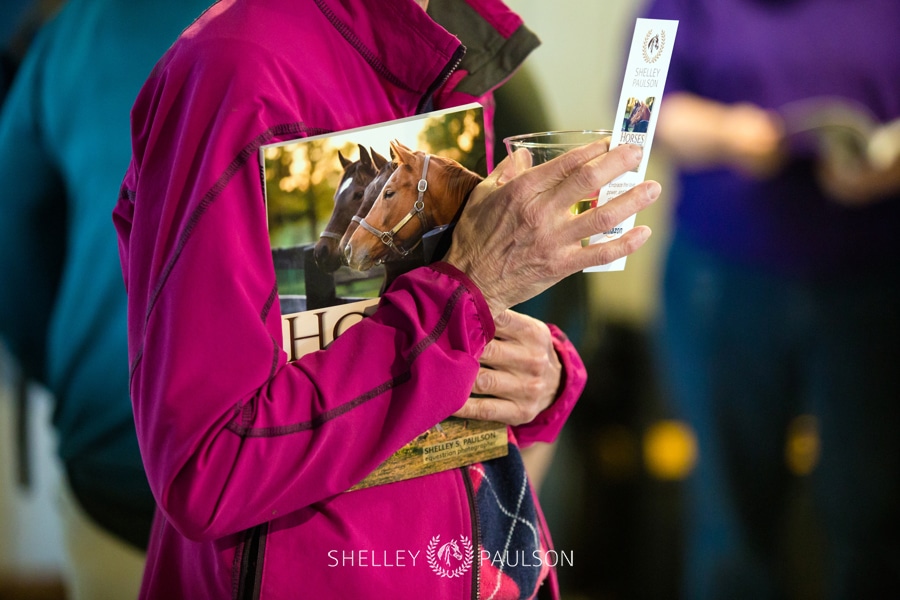 It was fulfilling to see my book in people's hands.
I felt a horse facility was appropritate for this party. I'm glad people got to walk out to the paddocks and meet and greet the horses.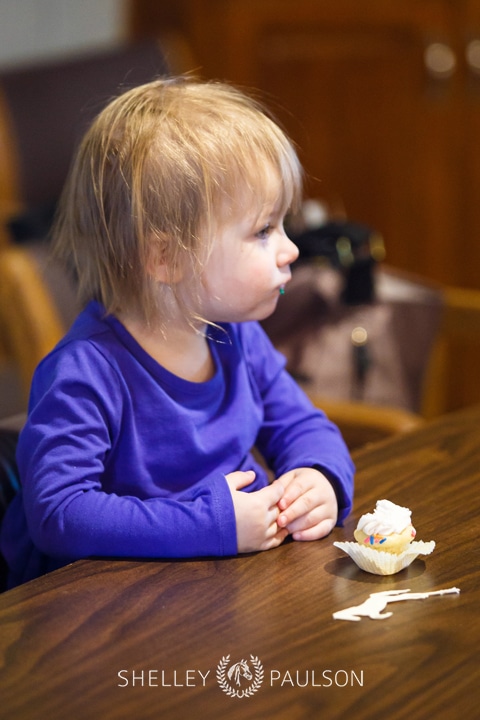 Kids loved the cupakes and toppers.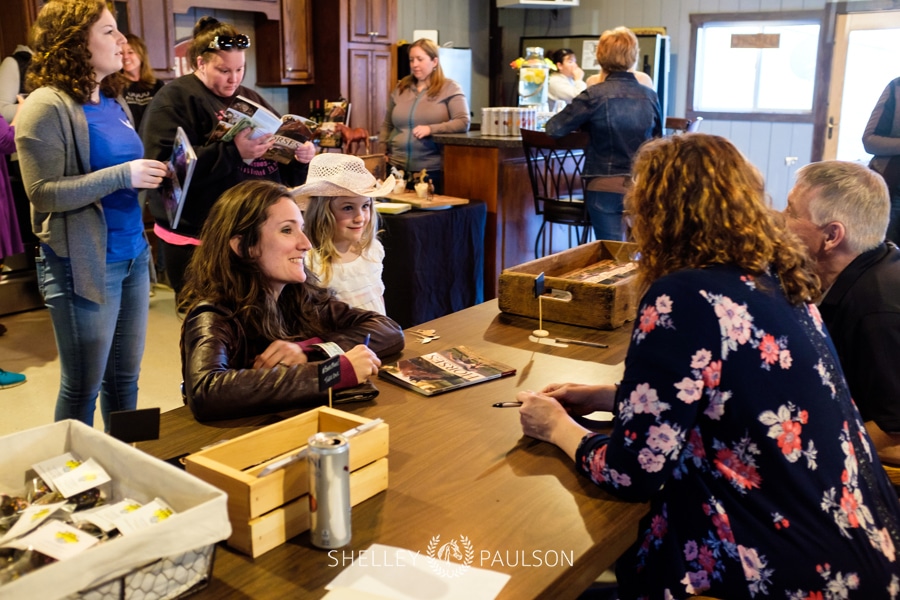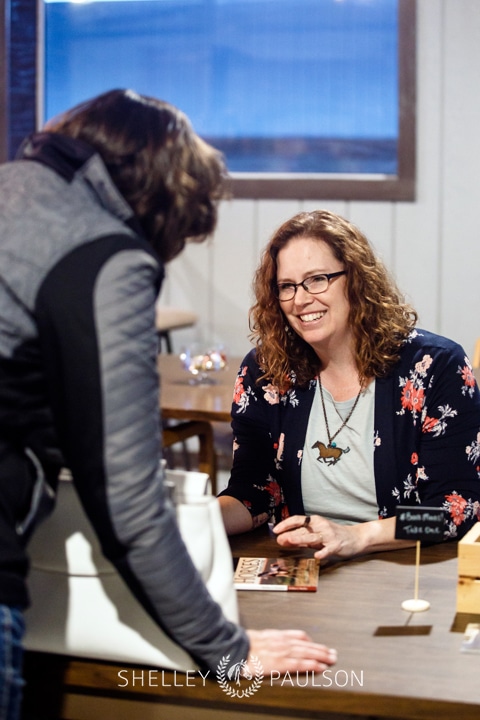 A big thanks to everyone who made it to the party. I will be having some more signing events in the coming weeks or months, and will be sure to share about them here!