I'm so excited to share about this magazine feature because this is my first by author byline – meaning I took the photos AND wrote the article! My article is in the March/April issue of Young Rider magazine and profiles Alissa, a young girl growing up on a working ranch in California.
Alissa is the daughter of my dear friend and fellow photographer, Andra Erickson. The Ericksons are a ranching family in Central California and last summer I visited to spend some time with them, make images from my stock photo library, and also write and take photos for this article.
First, here are the cover and the inside spreads. You'll have to buy the magazine to read it! ☺️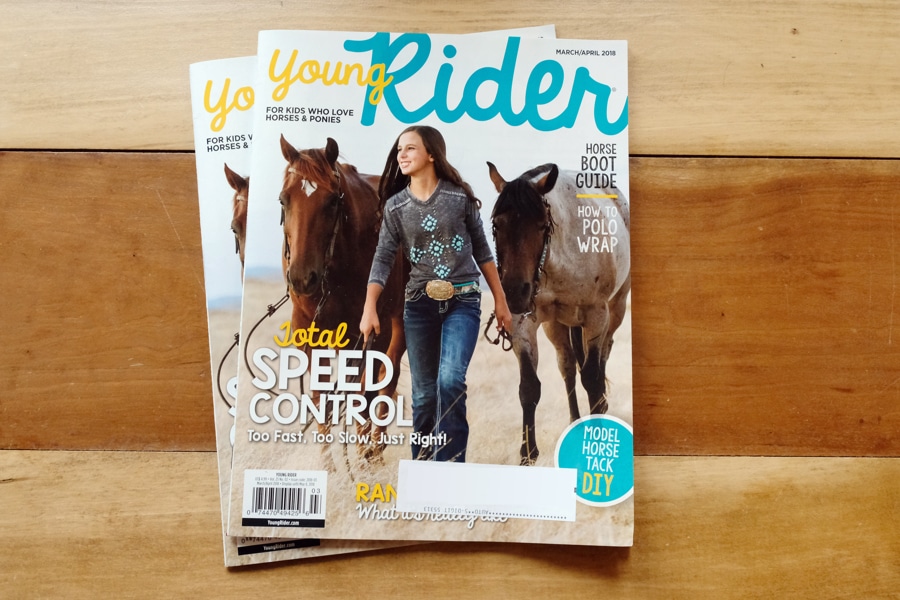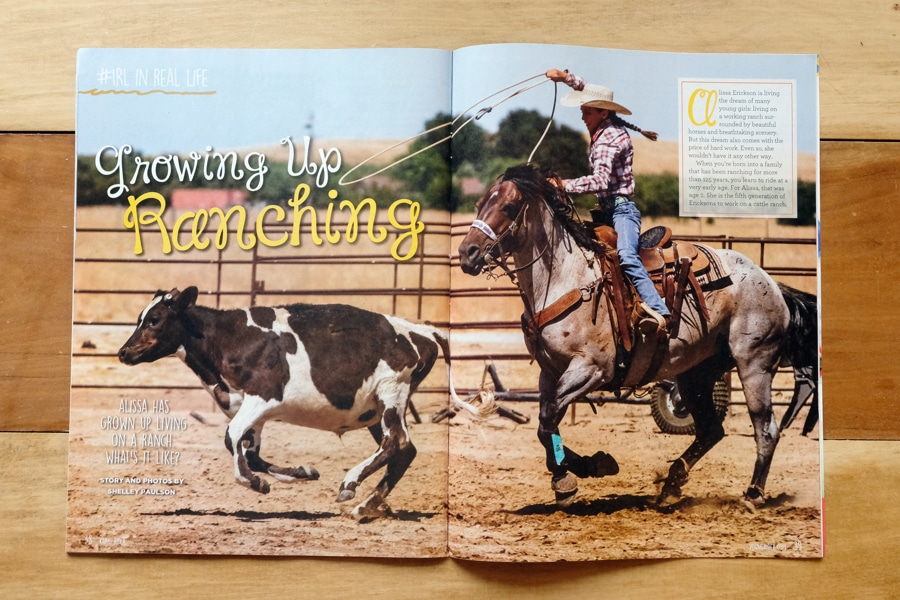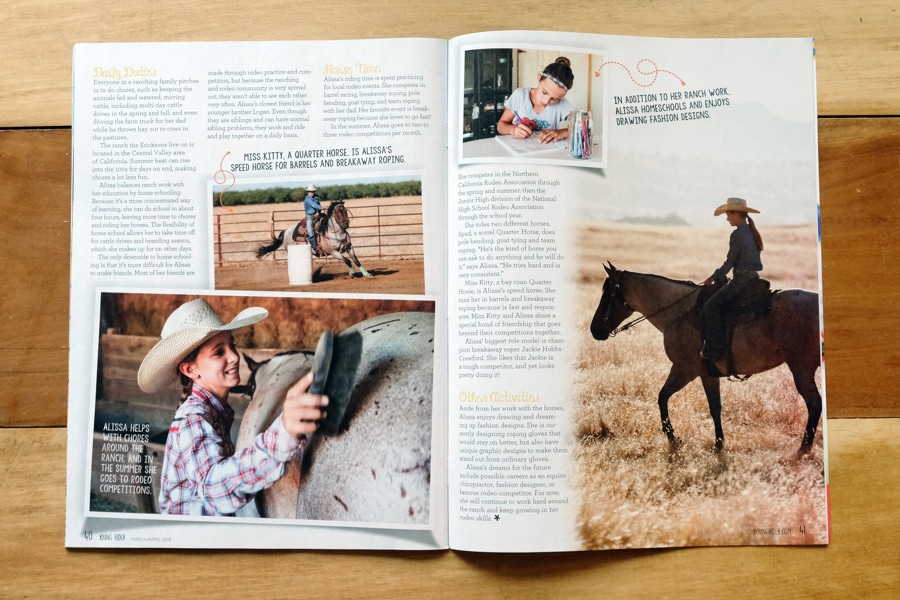 Here are some other photos they didn't run in the article, but I wanted to share. They will be available in my stock library soon.