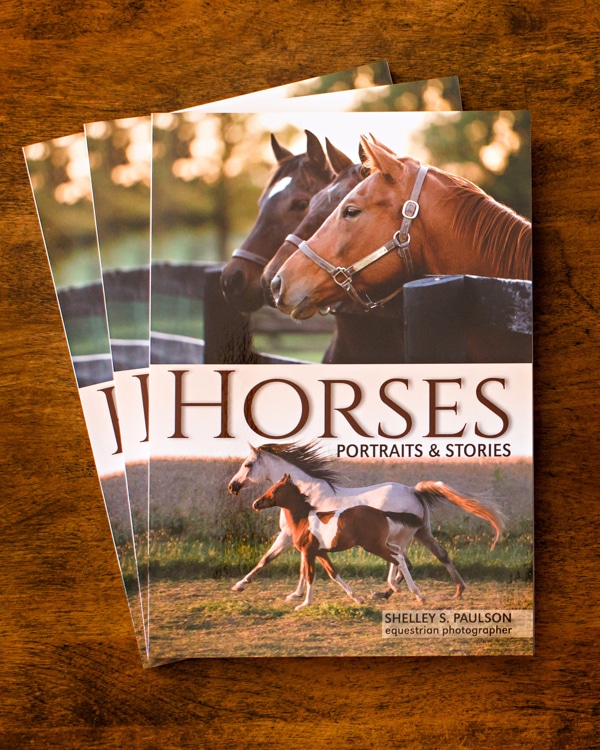 I'm so excited to share some fun news with you – I have a book out! It's called Horses, Portraits & Stories and it's filled with my favorite horse photos from throughout my career, along with the stories behind the images.
A little background on how this came about…on my birthday last year, I received an email from Amherst Media, a well-known photography book publisher. They had found me on the internet and were interested in creating a book of my photography! It almost seemed to good to be true, but it wasn't. It was an invitation to a legitimate book deal with a real publishing company and I couldn't wait to get started! I spent many hours picking just the right images and writing about them. I had a great team helping me all along the way.
I made a book trailer to help me share more about the book. I hope you enjoy it!
[embedyt] https://www.youtube.com/watch?v=LWzOqC68dY4[/embedyt]