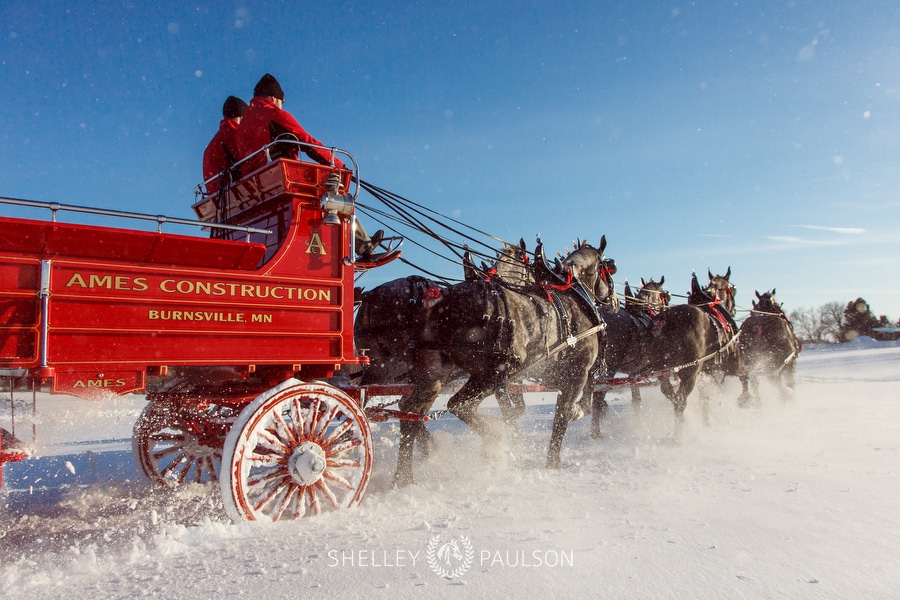 It's not every day you get a dumping of fresh snow, followed by sunshine and 35 degrees, but that was the setup for this seasonal shoot for the Ames Percheron Team. For this shoot, they hitched 8 horses and took off through the snow. I had a blast running around with them in boots and coveralls, and at the end, I have included a behind-the-scenes photo, taken by my friend Abby, who came along to assist that day. 😊
I've been wanting to get drone photos of the team for quite some time and this fresh snow gave me just the right opportunity. My only mistake was not doing it a bit earlier when the shadows would have been shorter and more defined.
Before I photographed the whole team, they chased one of their very dappled horses around a snow-filled pasture. He put on quite a show for me!