Be sure to also click to see Part I, Part II, and Part III.
As someone who loves photographic storytelling, one of my favorite parts of this experience was getting to go backstage and document the behind the scenes life of the people and horses of Odysseo. The hard work and dedication it takes to put on a production like this is extraordinary.
The number one thing that moved me about getting to know the people behind Odysseo is their passion for the horses. I saw only the highest respect, care and love given to these beautiful creatures. Each rider is paired with a horse (or several horses) that they ride, train, and with whom they create a strong bond.
Yes, the horses work hard and aren't able to be out grazing in pastures every day when the are performing in the show, but it's so clear to me that they LOVE their jobs (did you know horses like to have a job and a purpose in their life?). And even better, when they move the show to a new city, Cavalia takes the horses on holiday, renting a farm or two (or more!) and they let the horses just go be horses for three or four weeks. I LOVE THIS! Here's a link to a video of the arabian horses from Odysseo enjoying their holiday in Florida before the show opens in Miami: http://www.youtube.com/watch?v=VUF5omkA-7k&list=PLB9D0CB1D496ADAF8&index=7
The shows I photographed were their last in Atlanta, so there was a palpable feeling of excitement among the artists about getting to go home, or at least have a break from the daily routine of performing.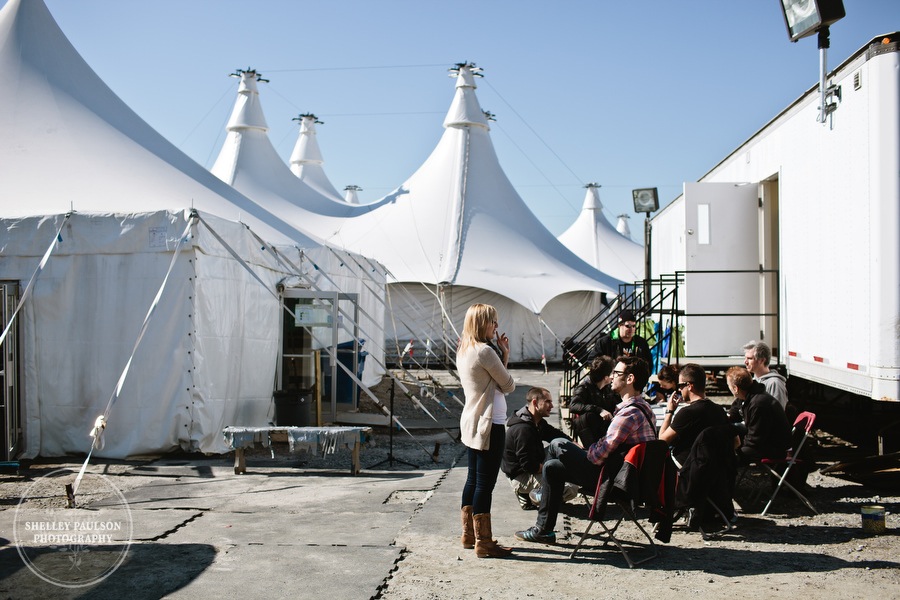 The backstage area is defined by a series of tents and trailers. Most of the artists live off site in apartments, but some live on site.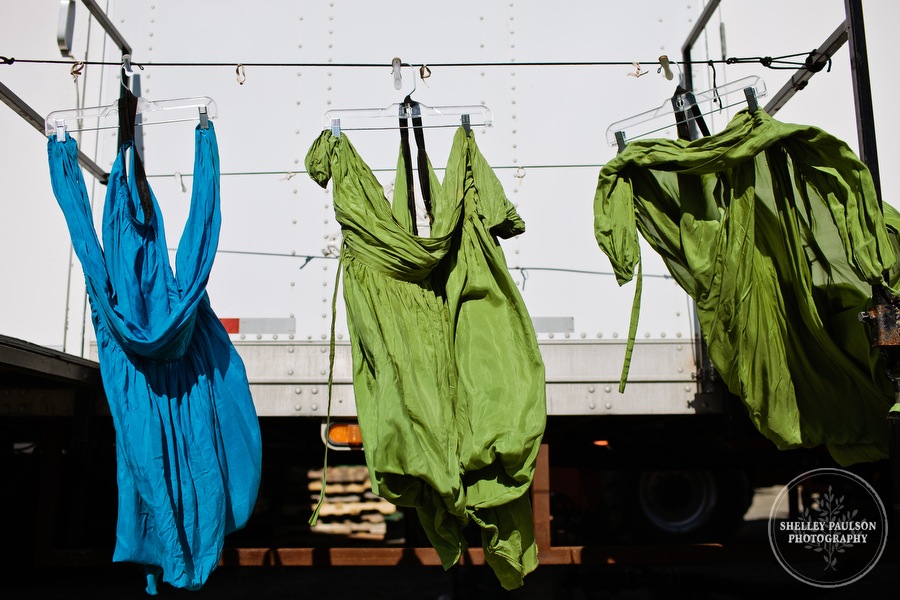 When you have a show that features a very wet finale, you have to hang costumes out to dry.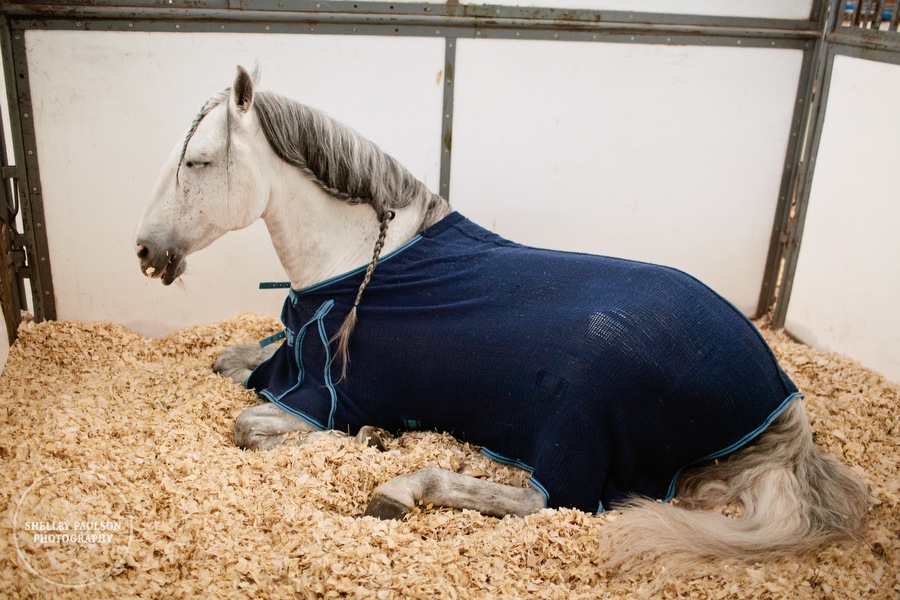 Wake up sleepyhead!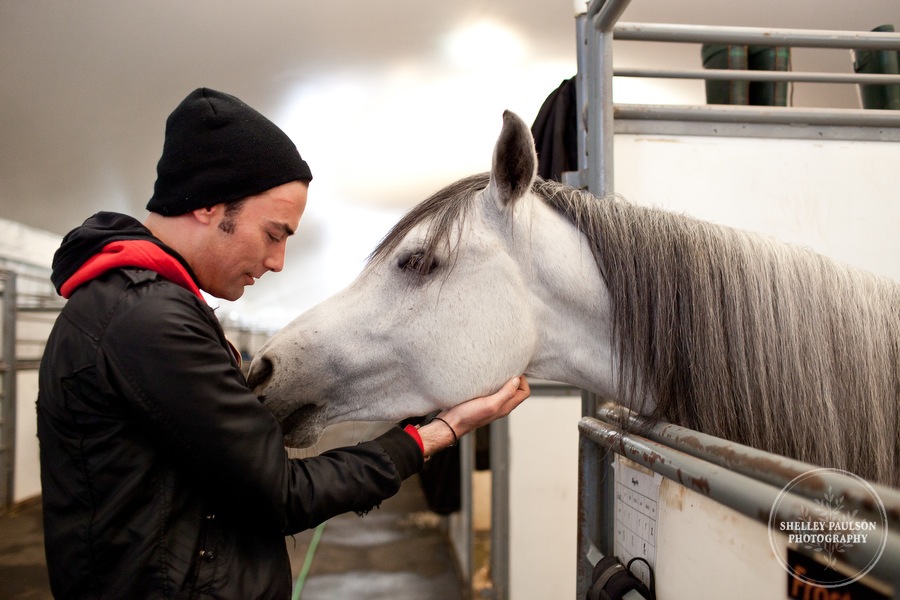 This is JD, my friend and primary contact with Cavalia, with Frosty, the horse he loves and is learning to ride.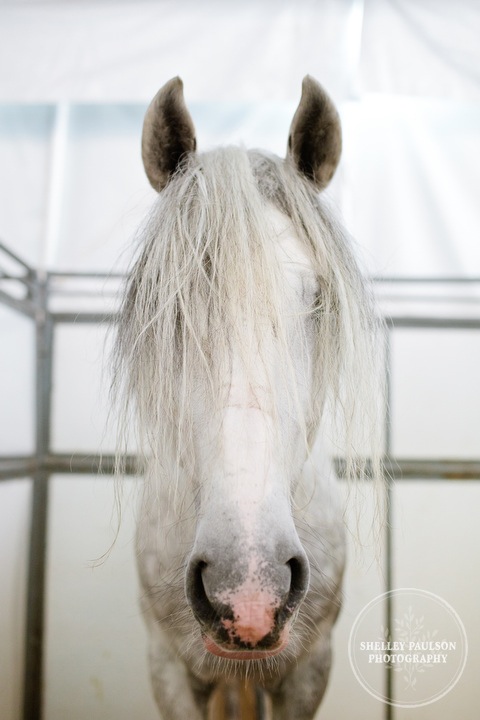 Bed head.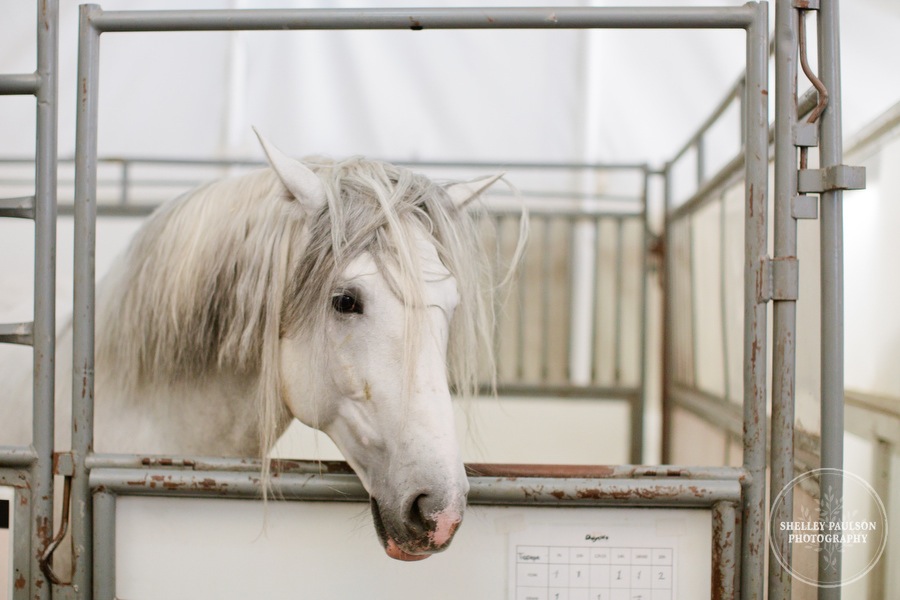 Worse bed head. 😉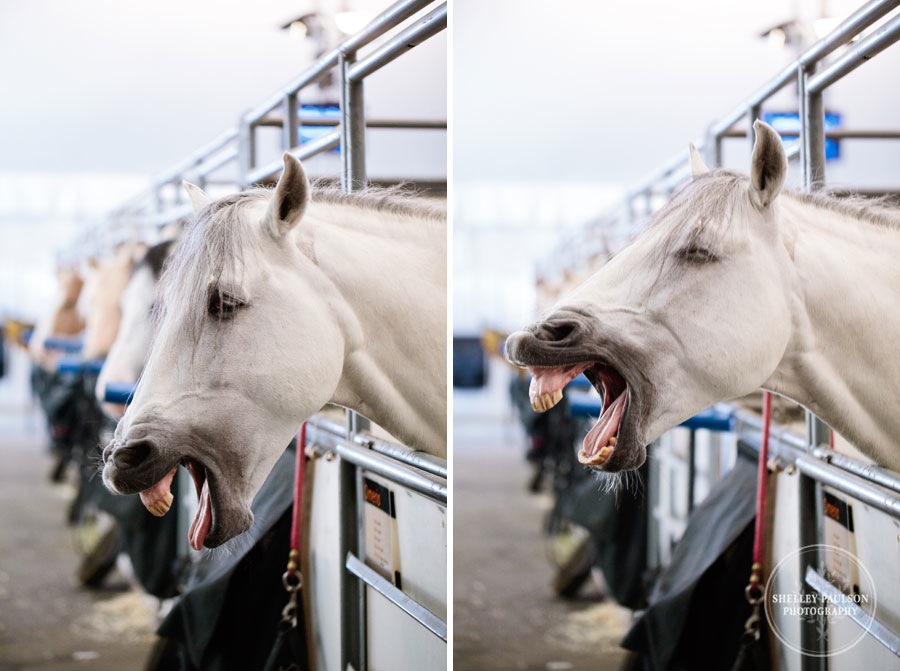 YAAWWWN! Morning horsies!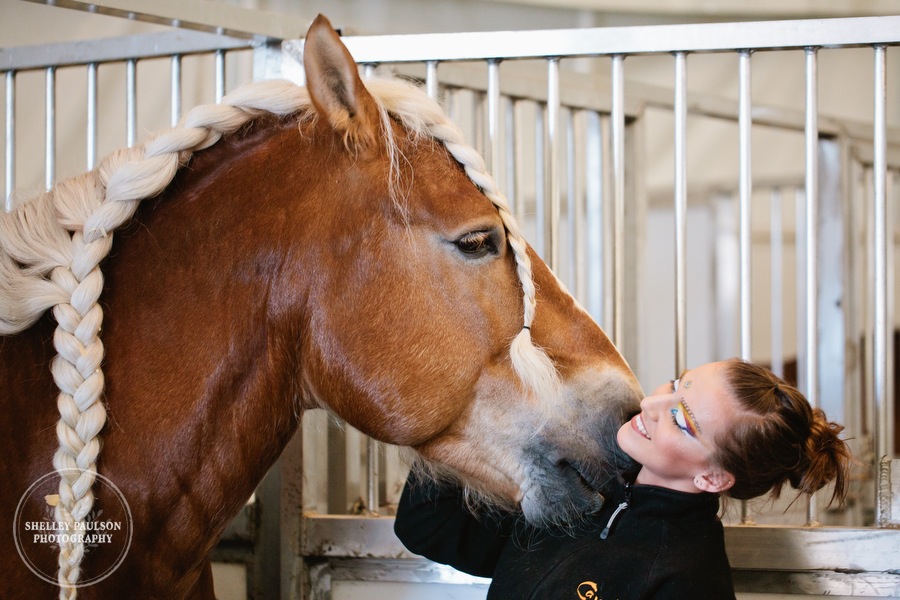 I fell in LOVE with this darling horse! Can you see how sweet they are together?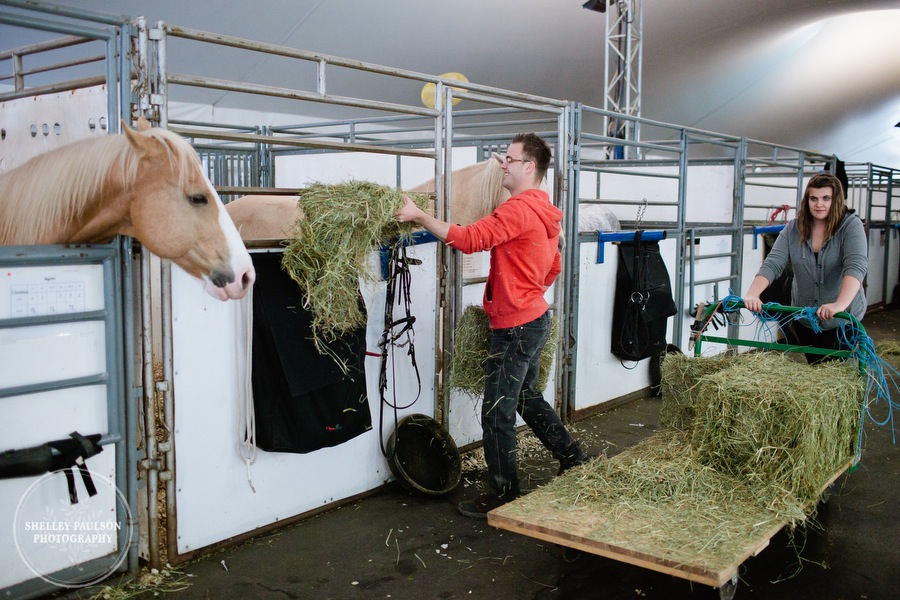 Feeding time is SO exciting for the horses. The people who work in the barns are a mixture of full-time staff that travels with the show, and local people who are hired in each city.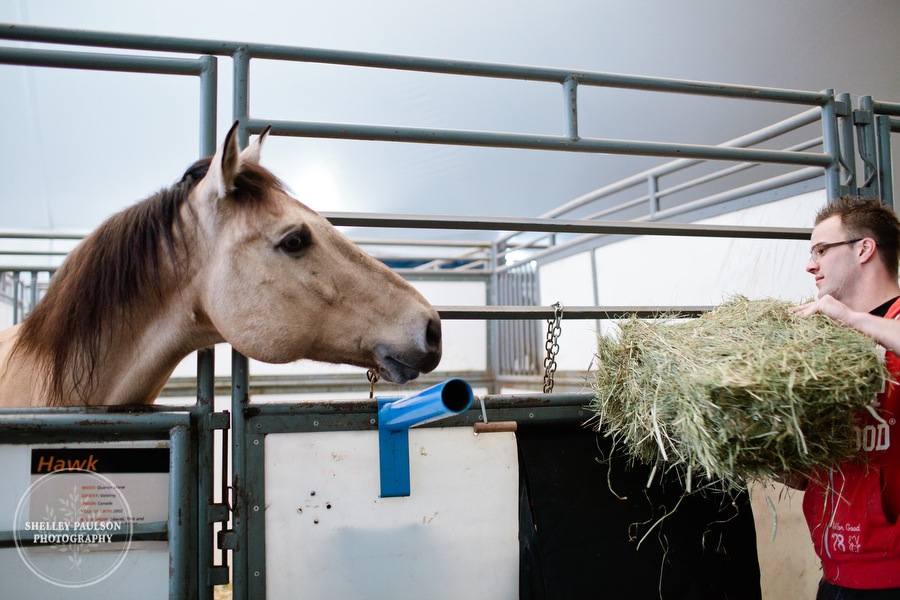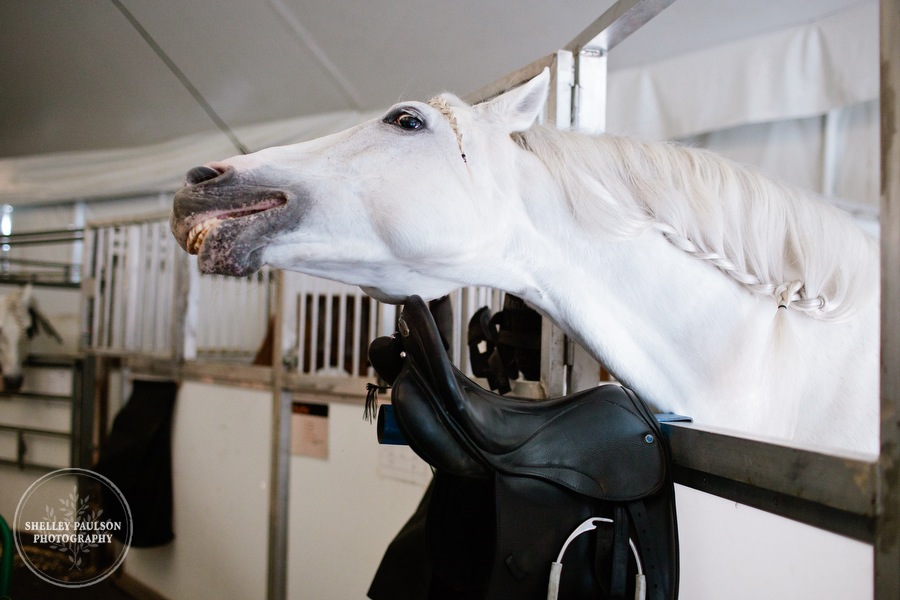 Gimmmmeeeee!!!!!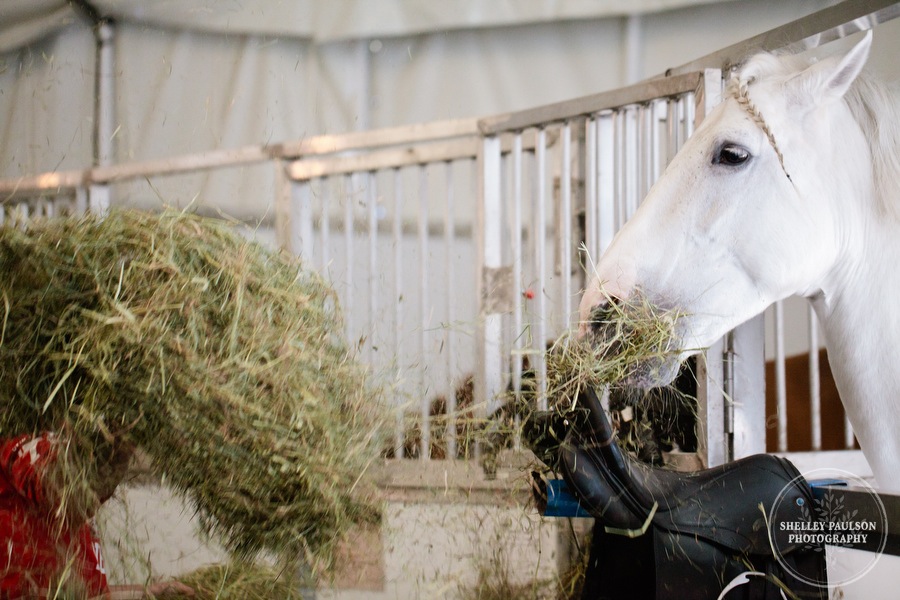 YES!!!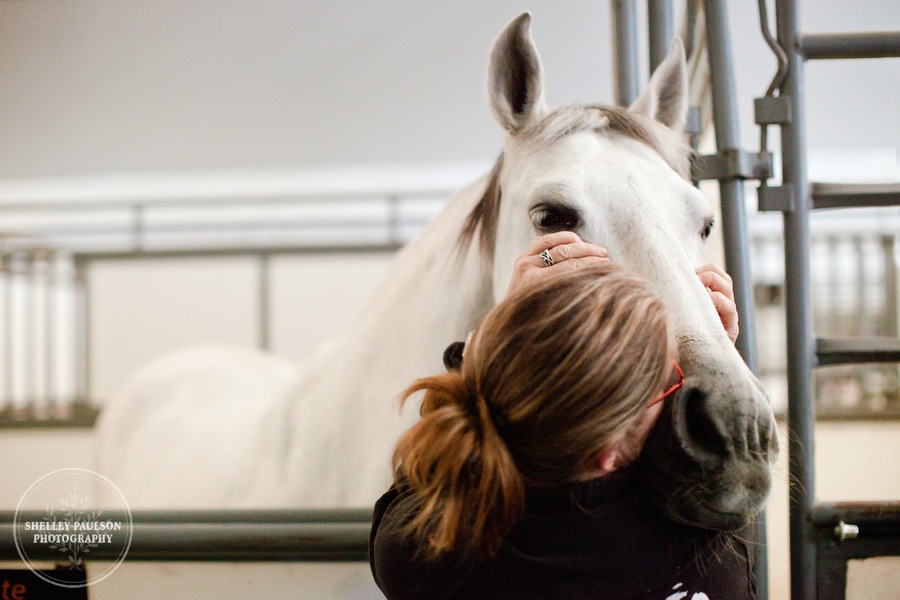 Cuddles…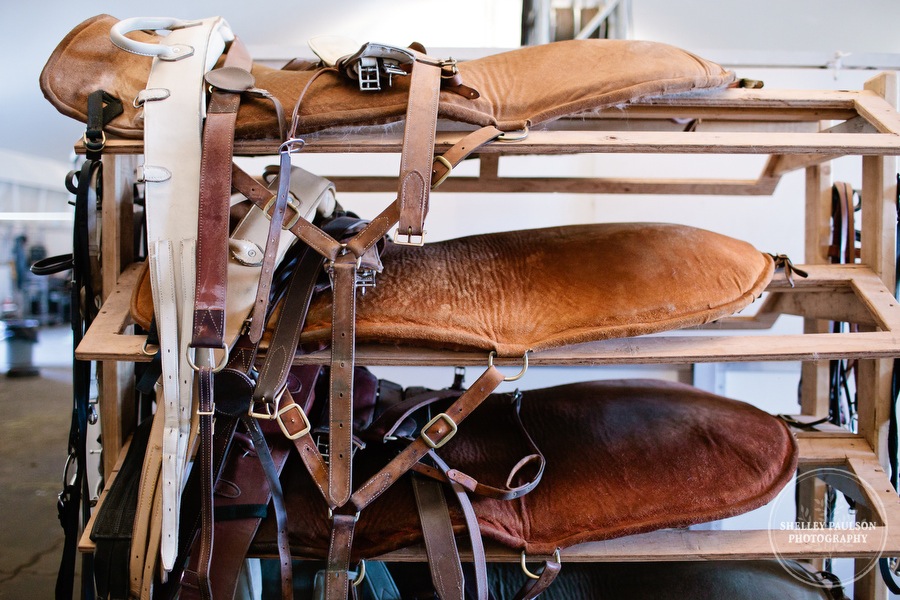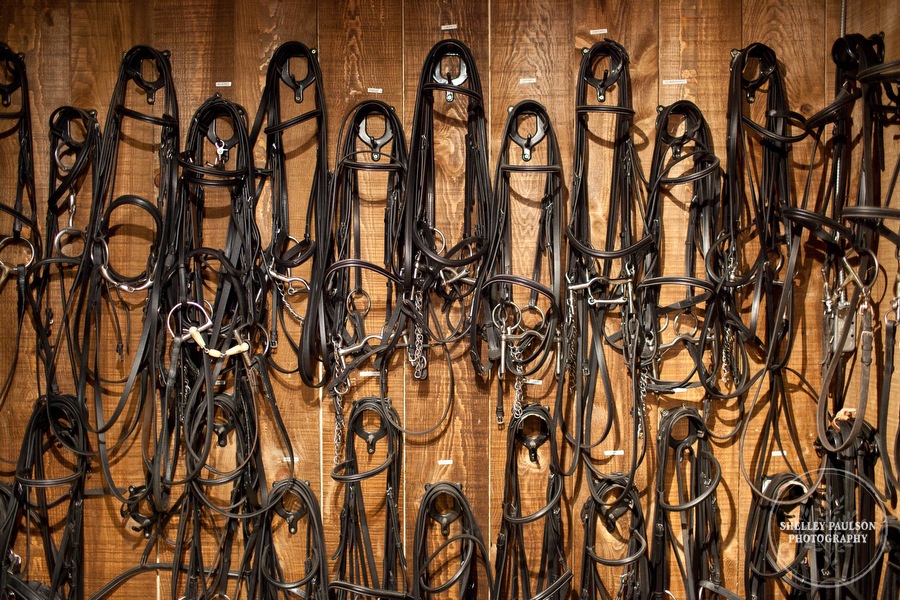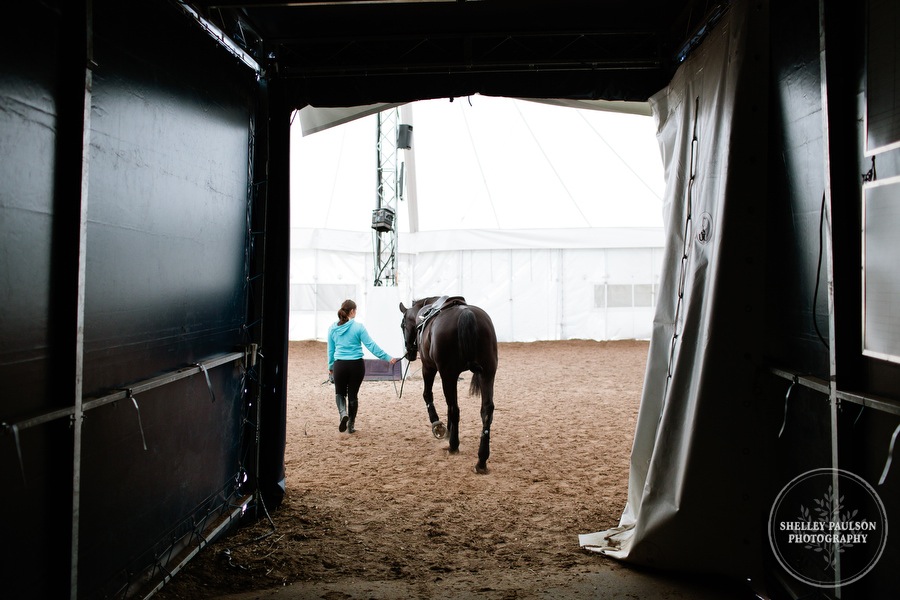 Once everyone was up and fed, it was time to warm up the horses.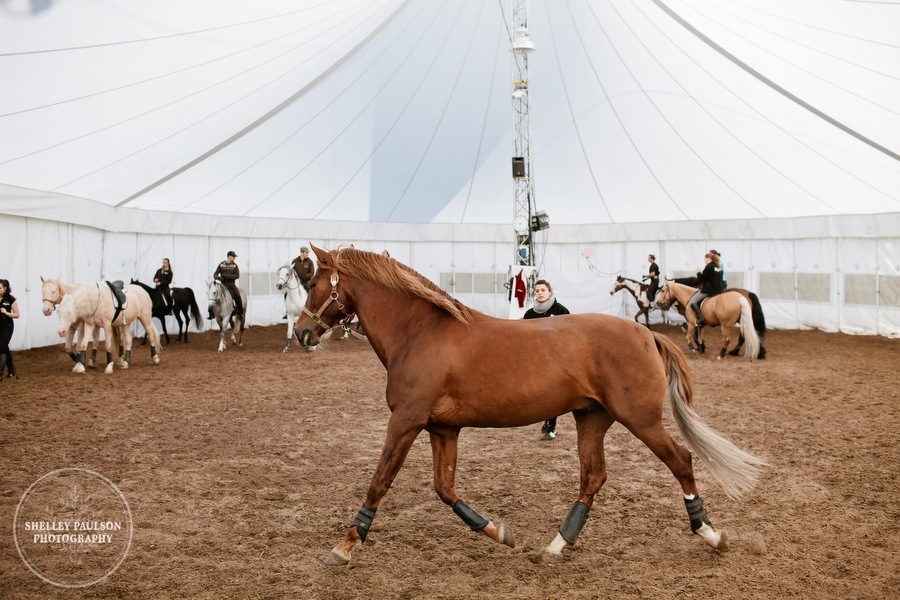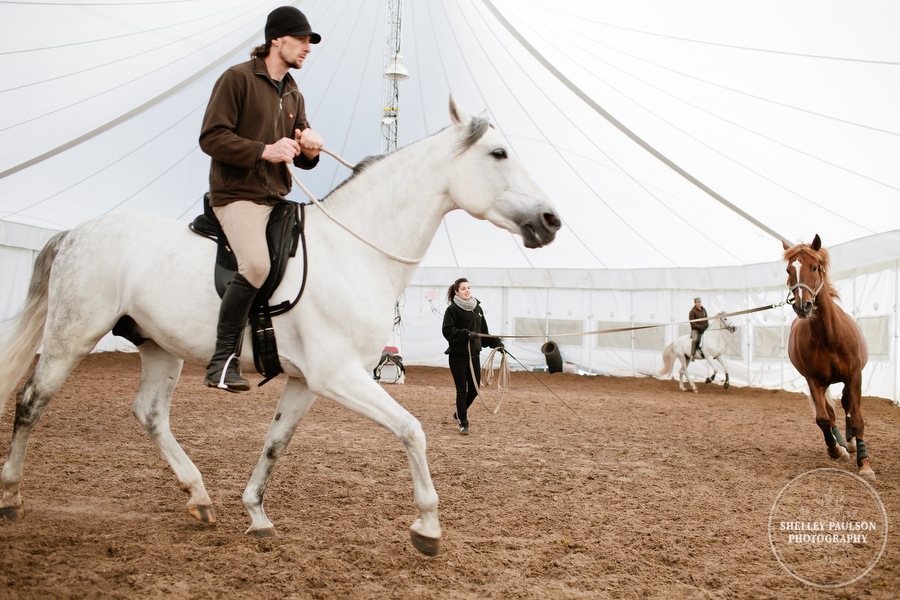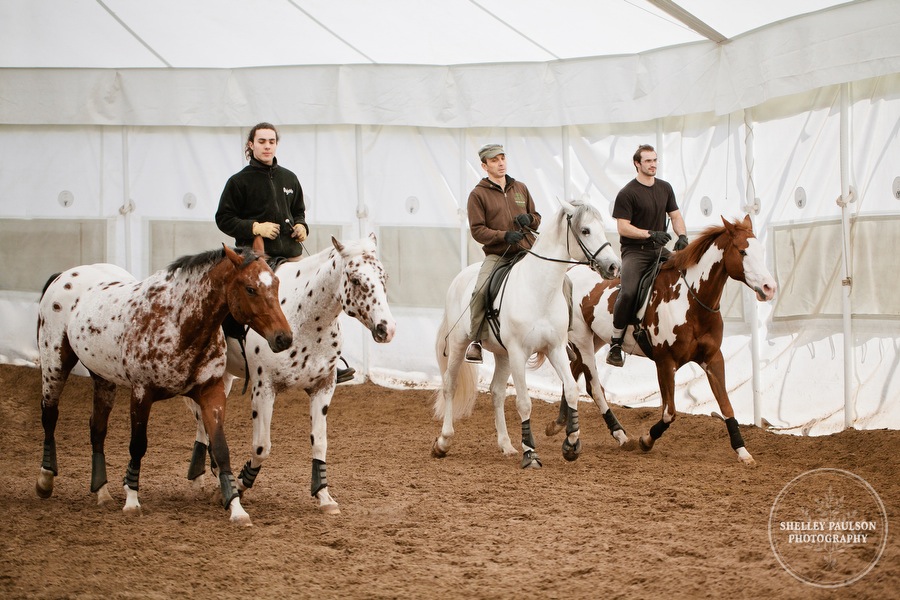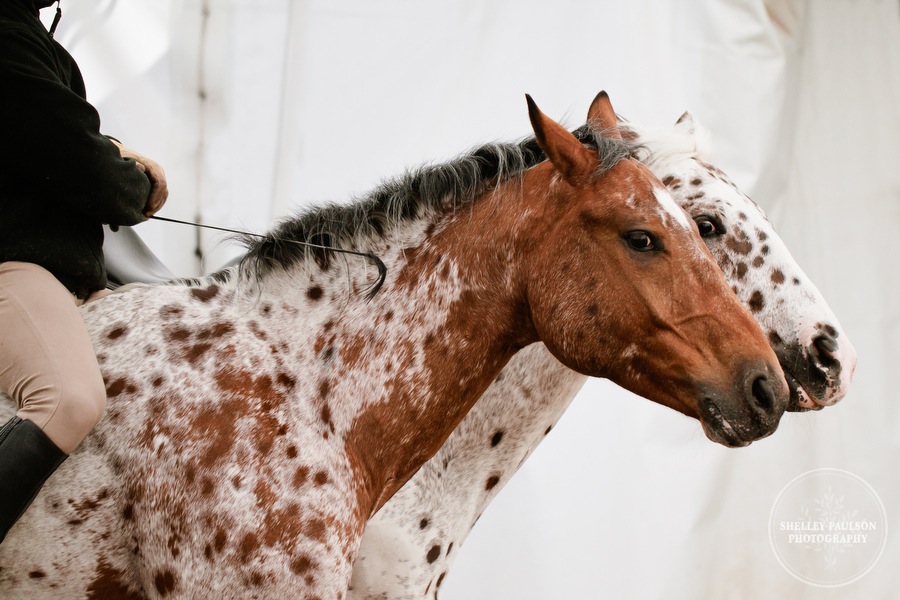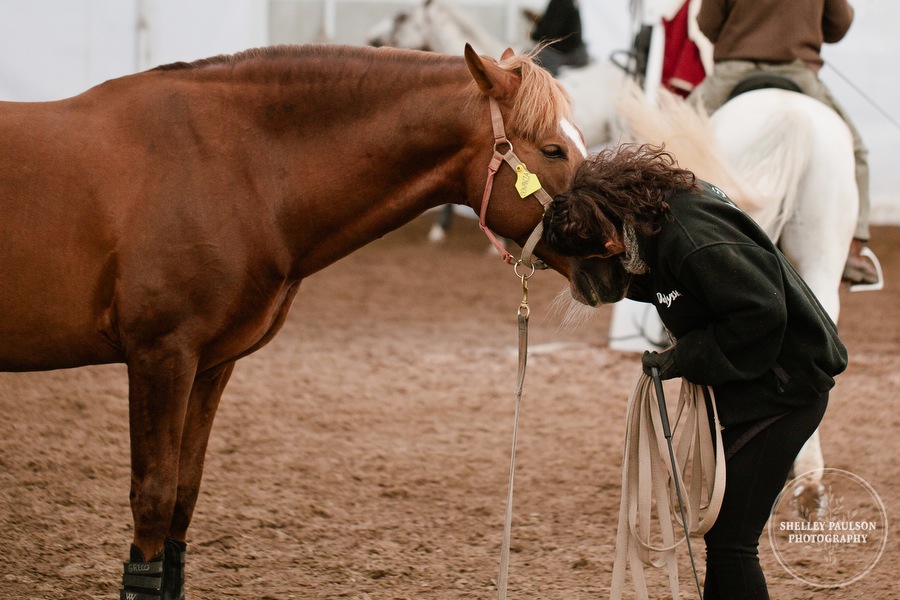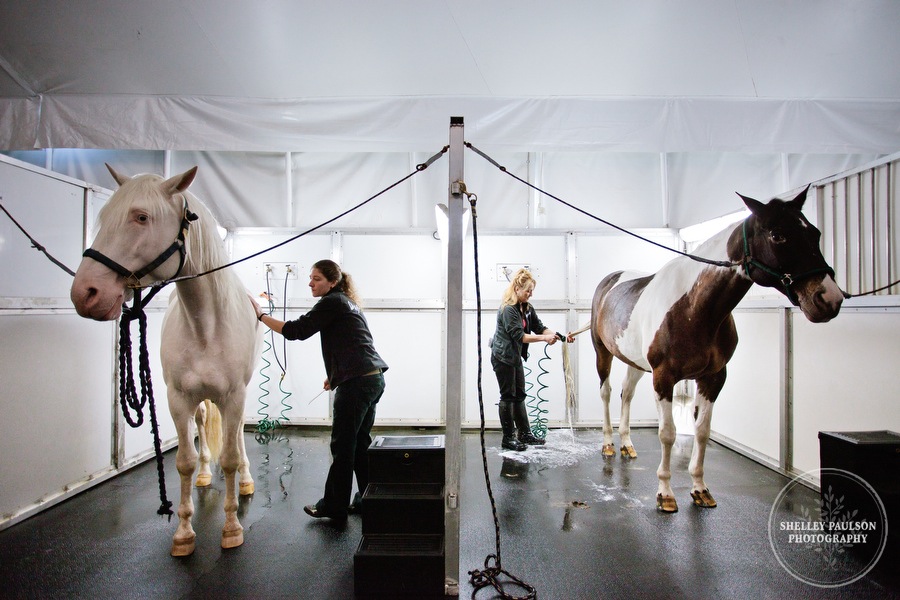 After warm-ups, it's time to get clean and shiny!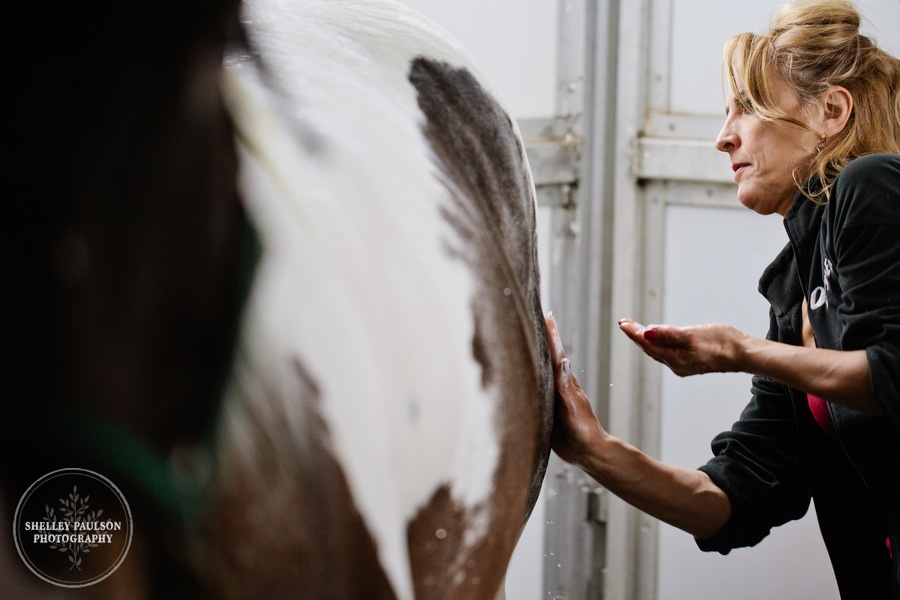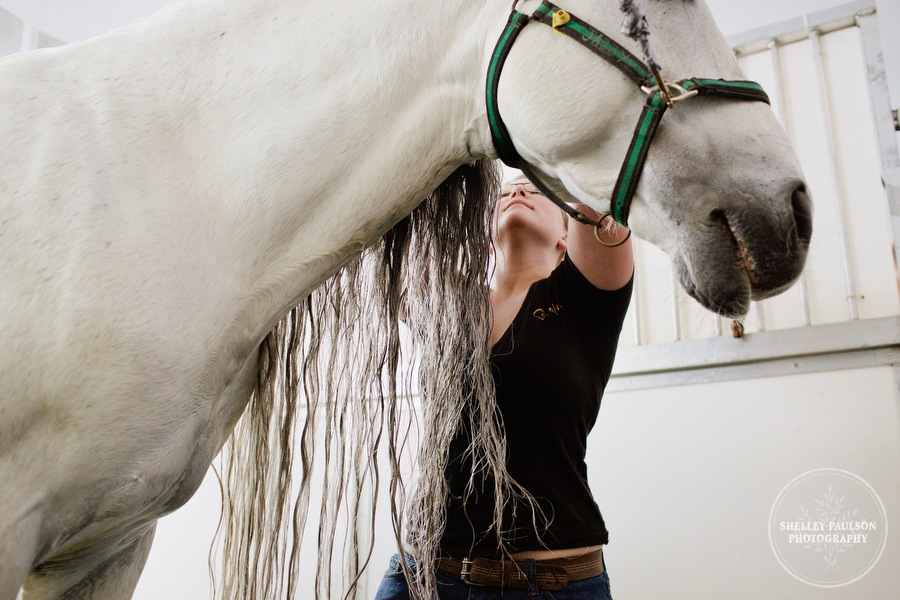 These long manes are a lot of work to maintain!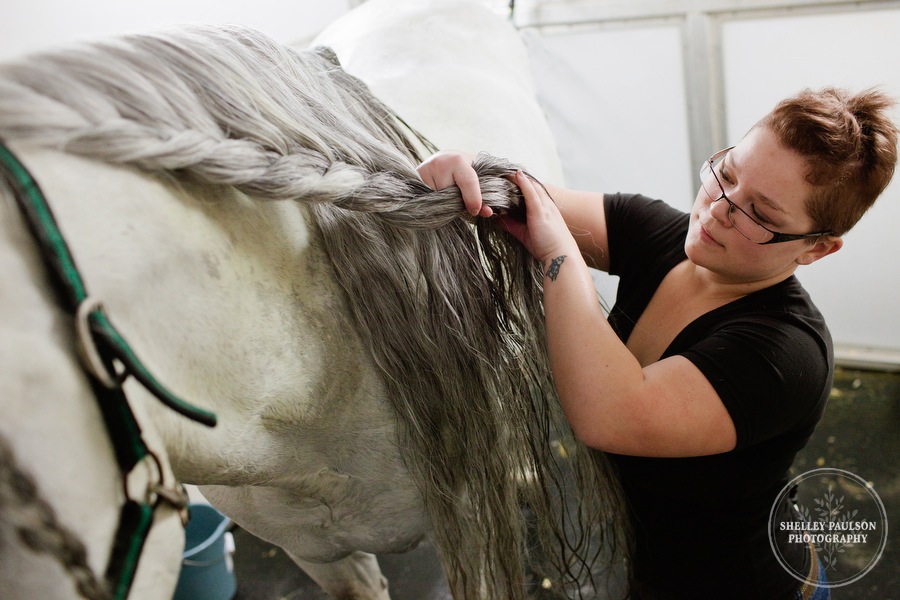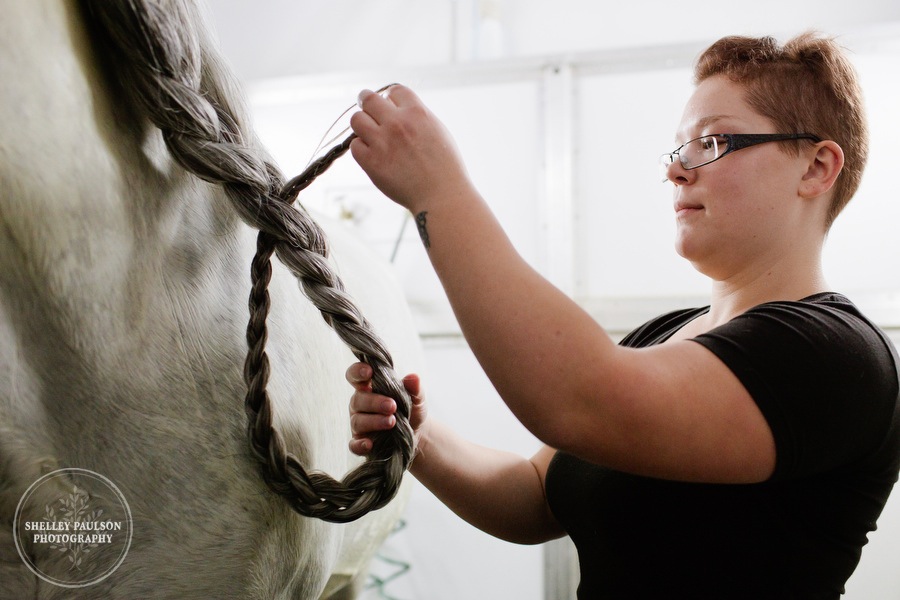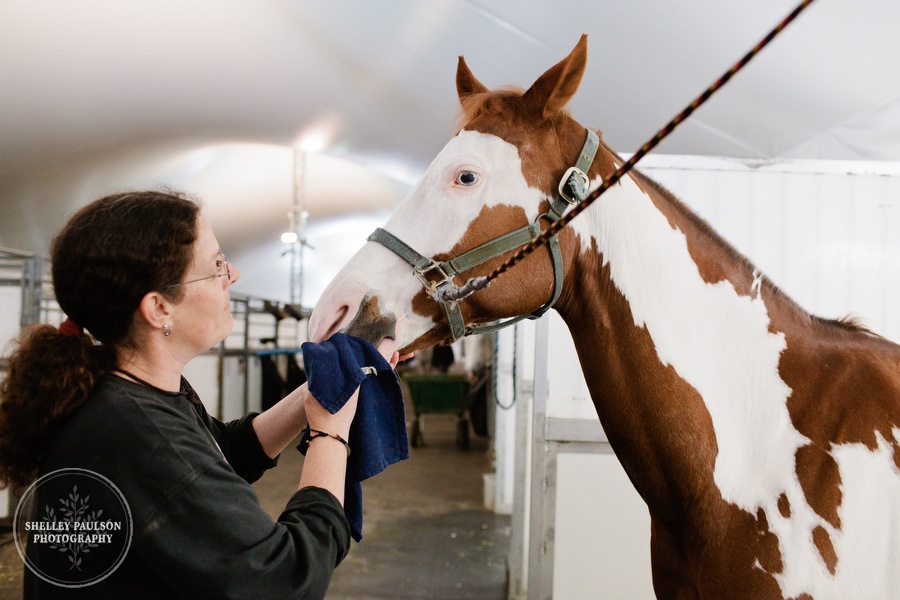 This woman was trying to clean out the horse's nose and he was being silly about it. She likened him to a 7 year old boy who doesn't want his face wiped. 😉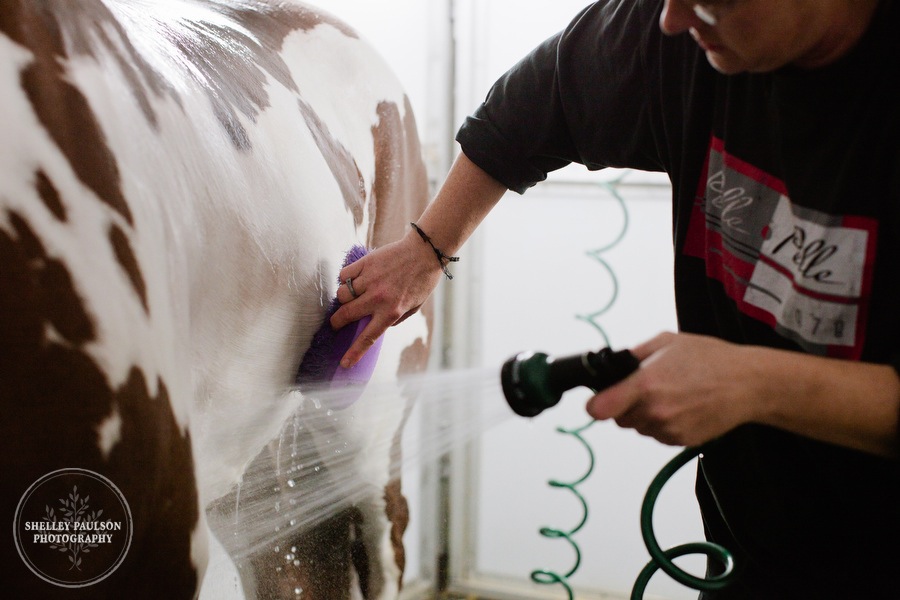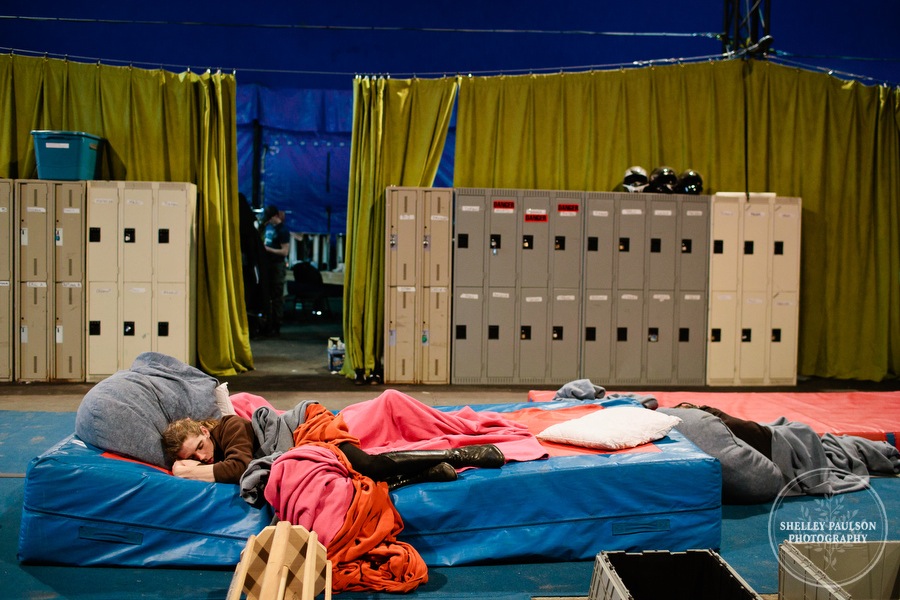 There was almost always someone snoozing here. Sometimes is was full of snoozers.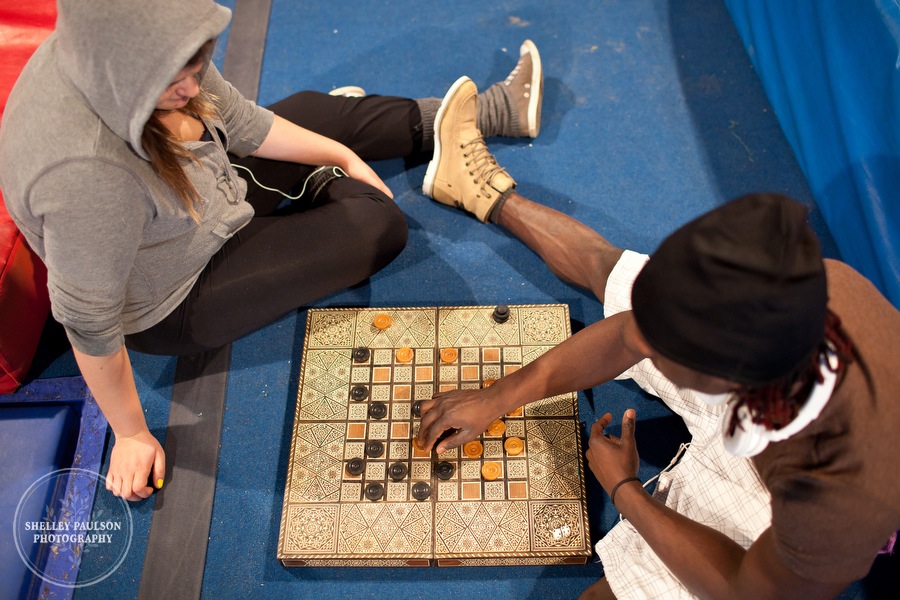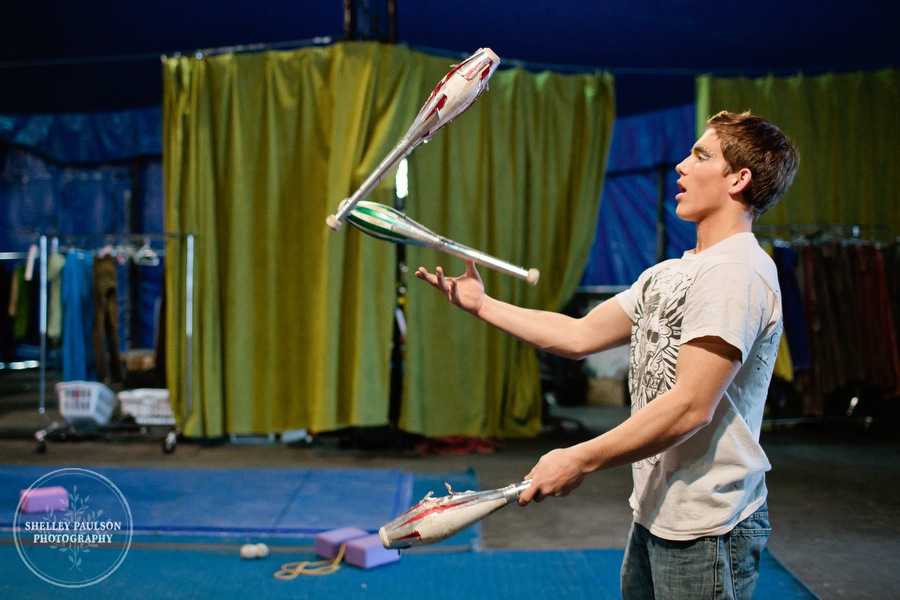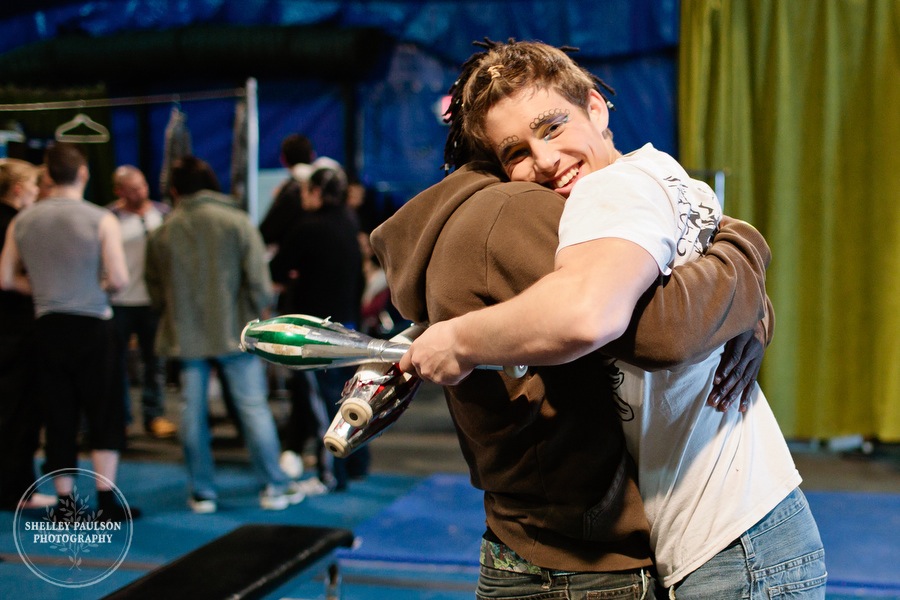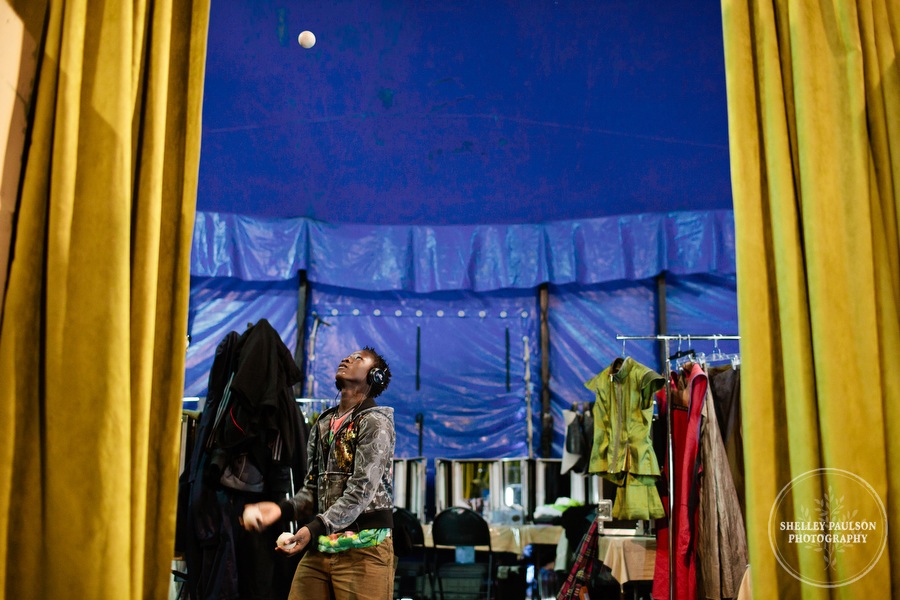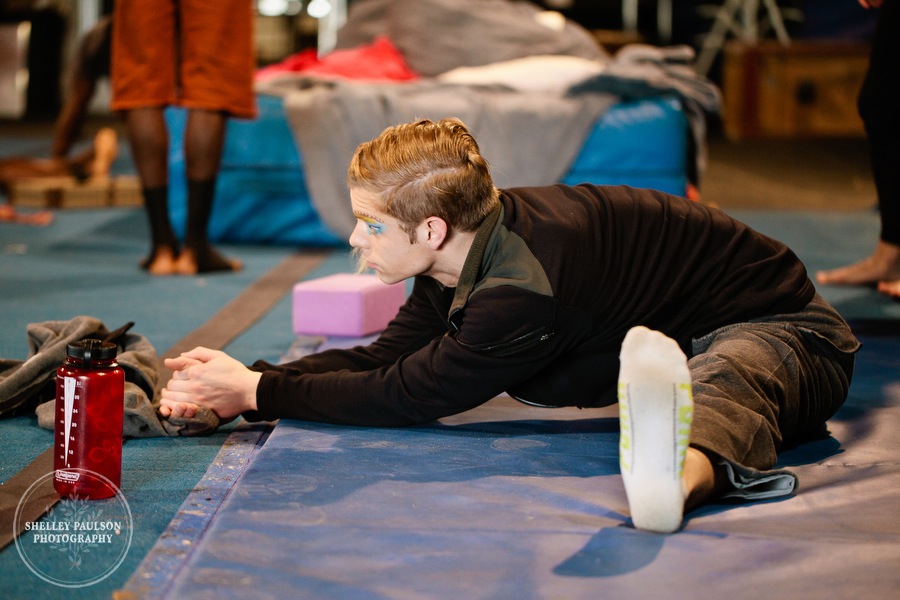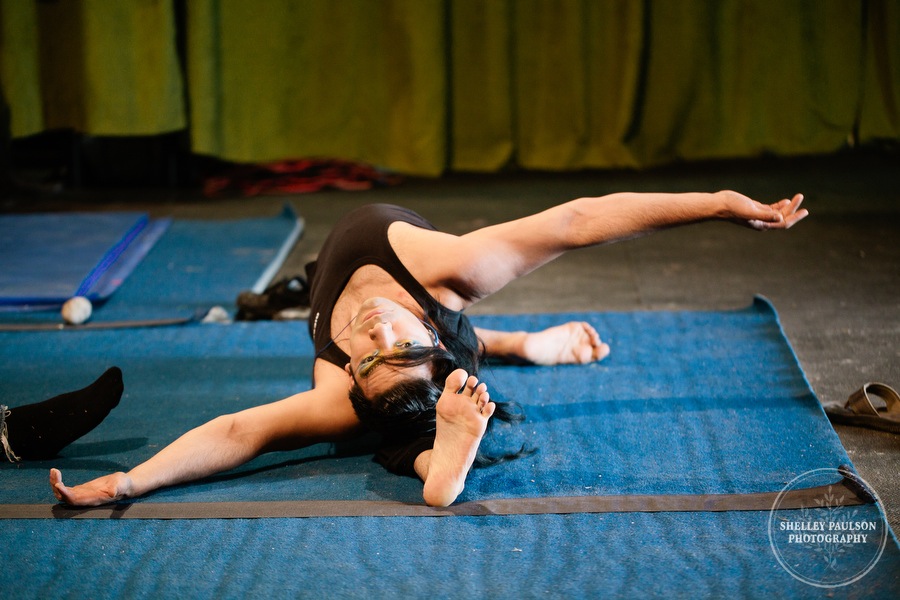 They are incredibly flexible. This makes me want to go and stretch.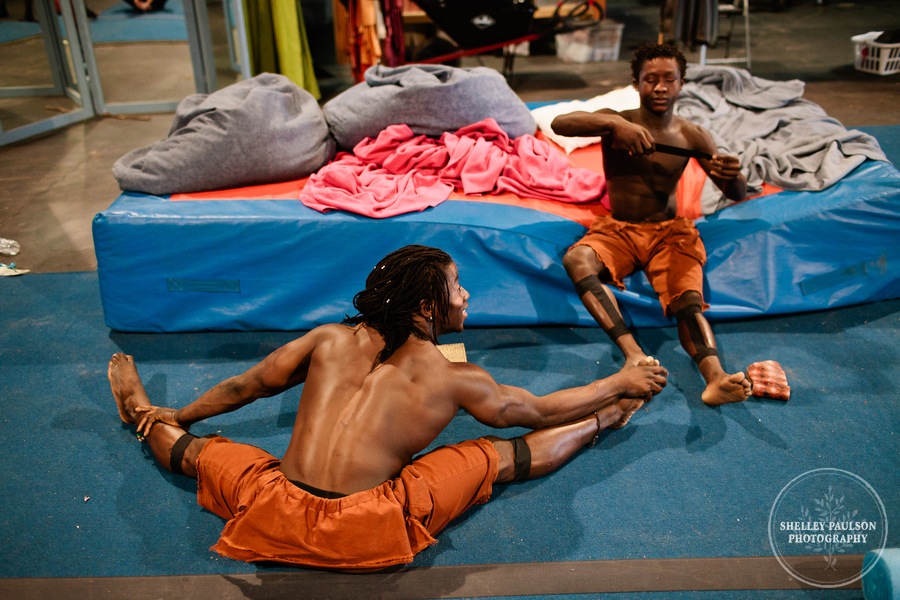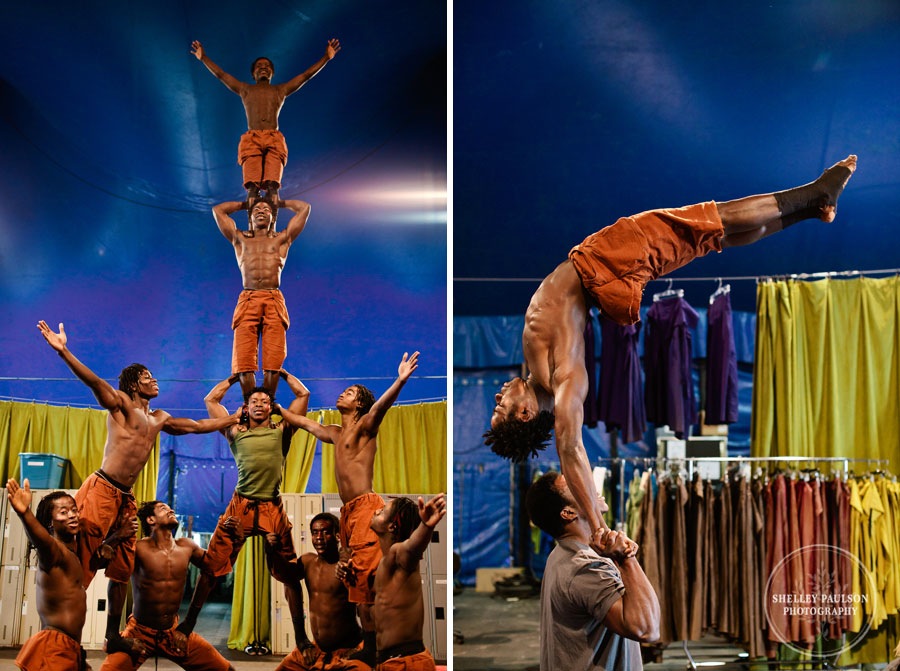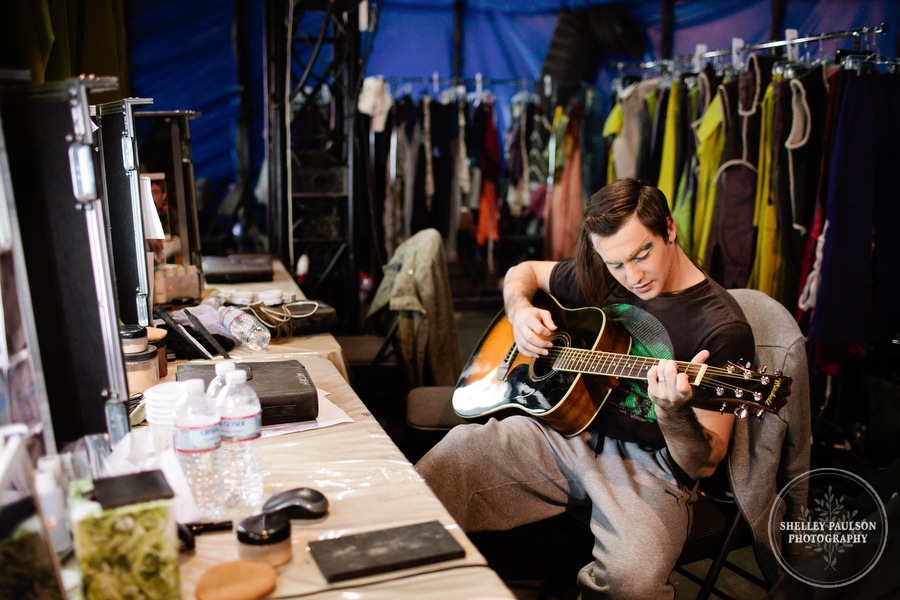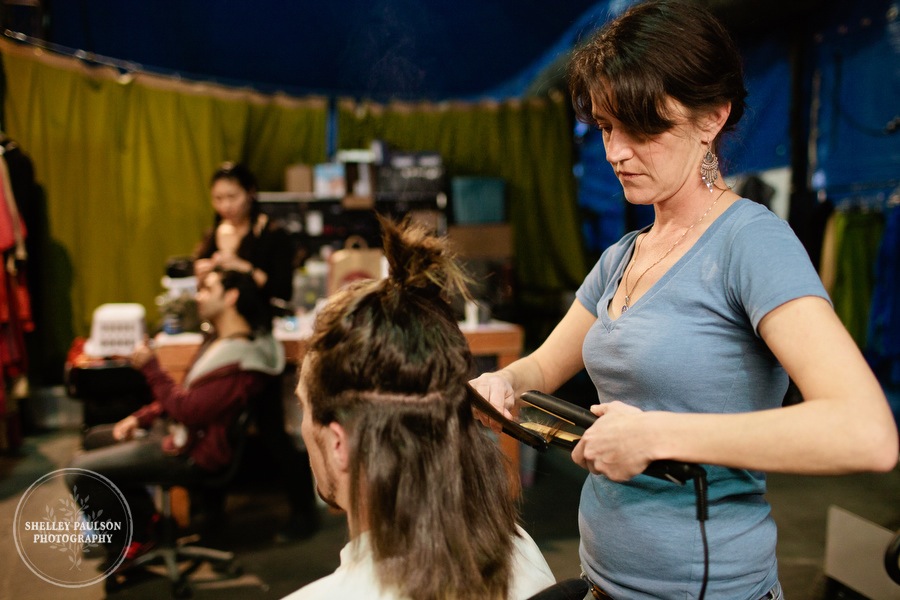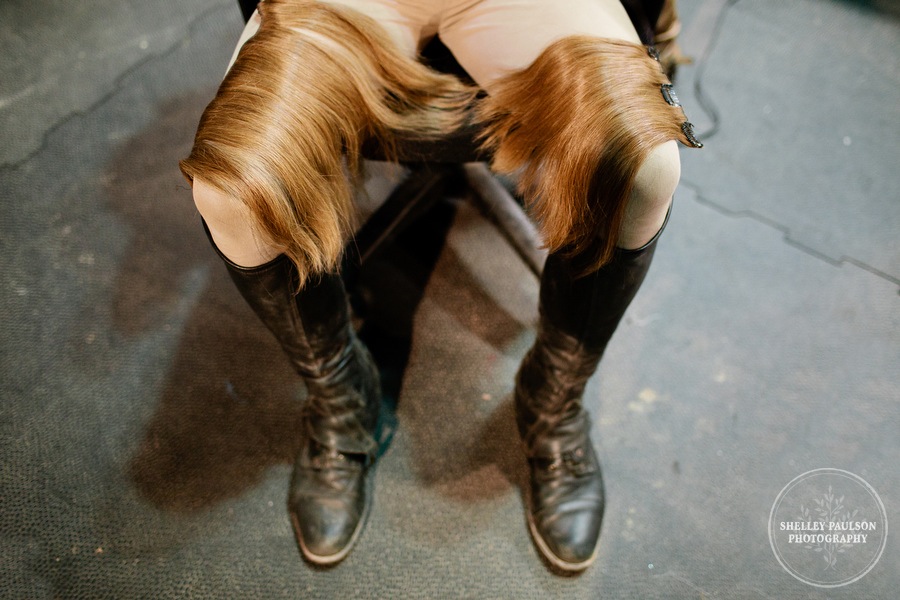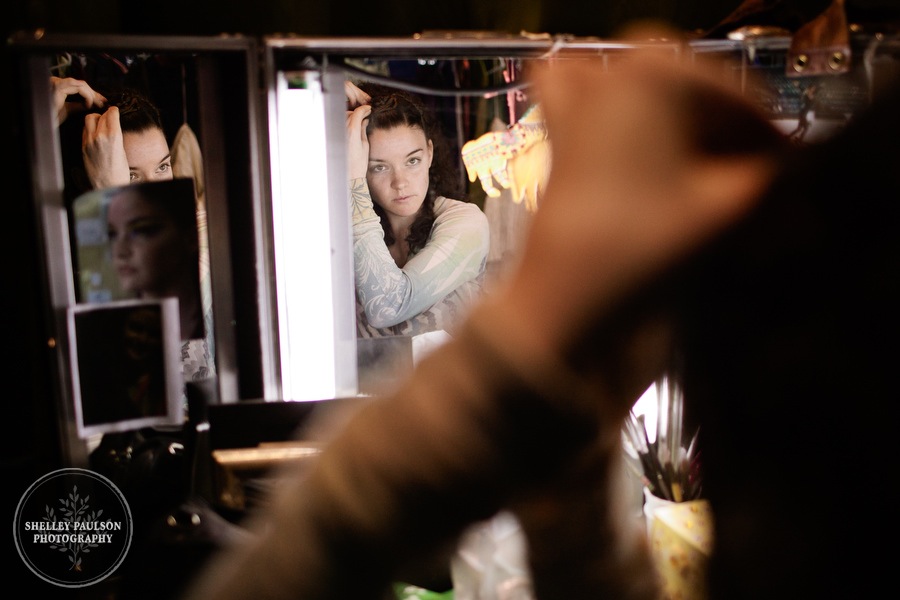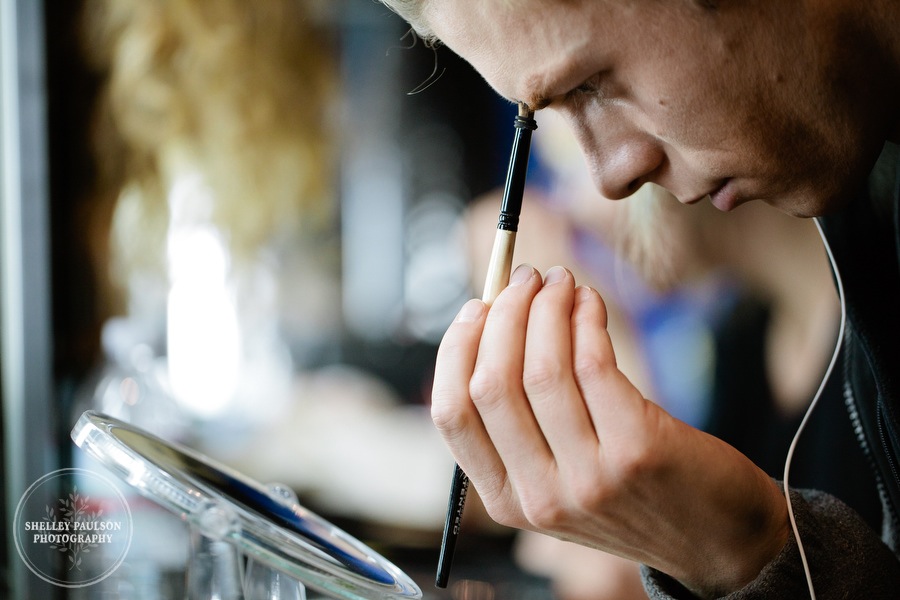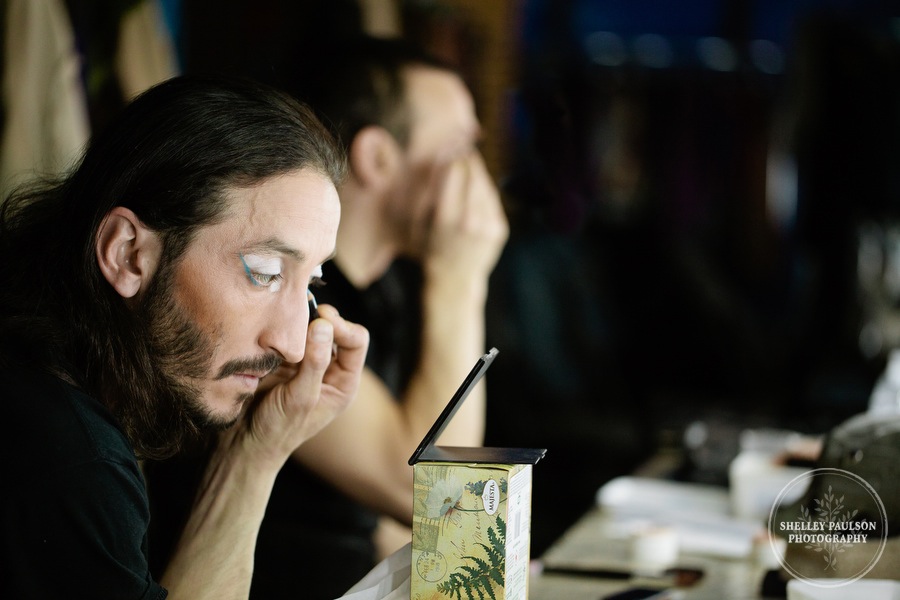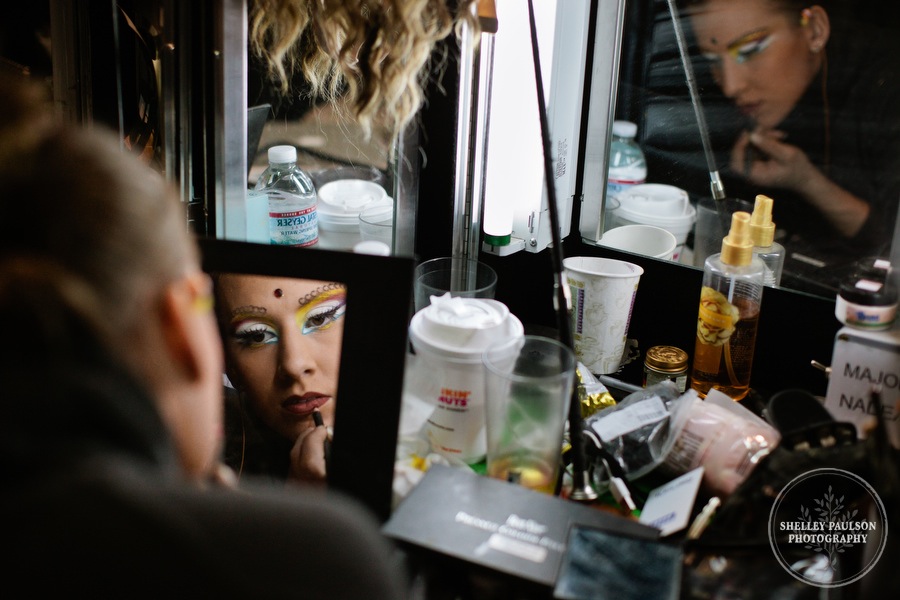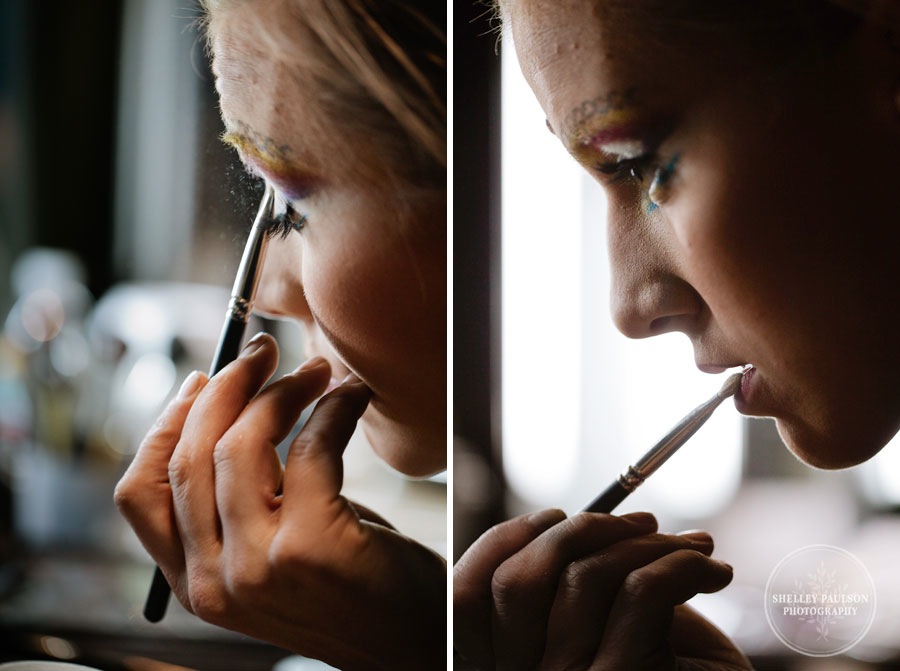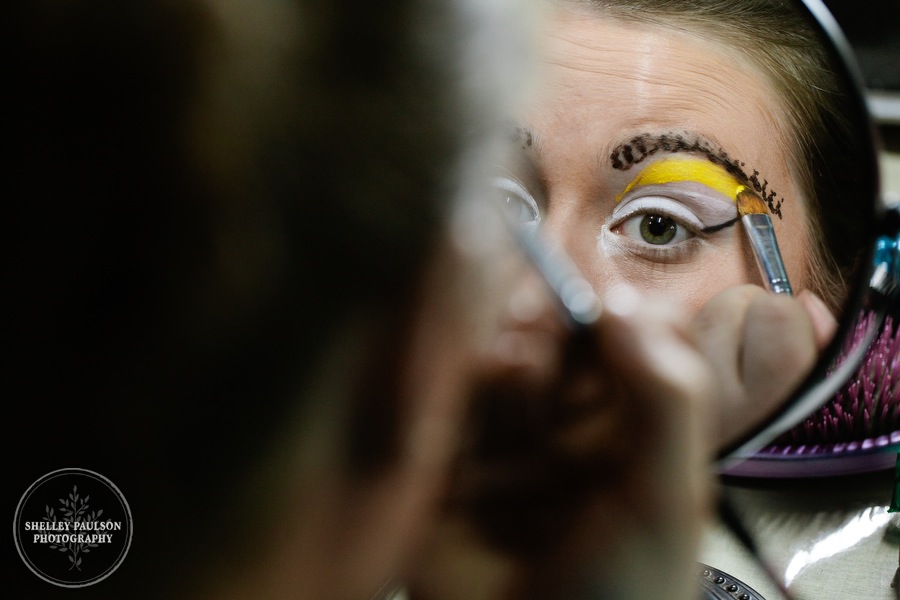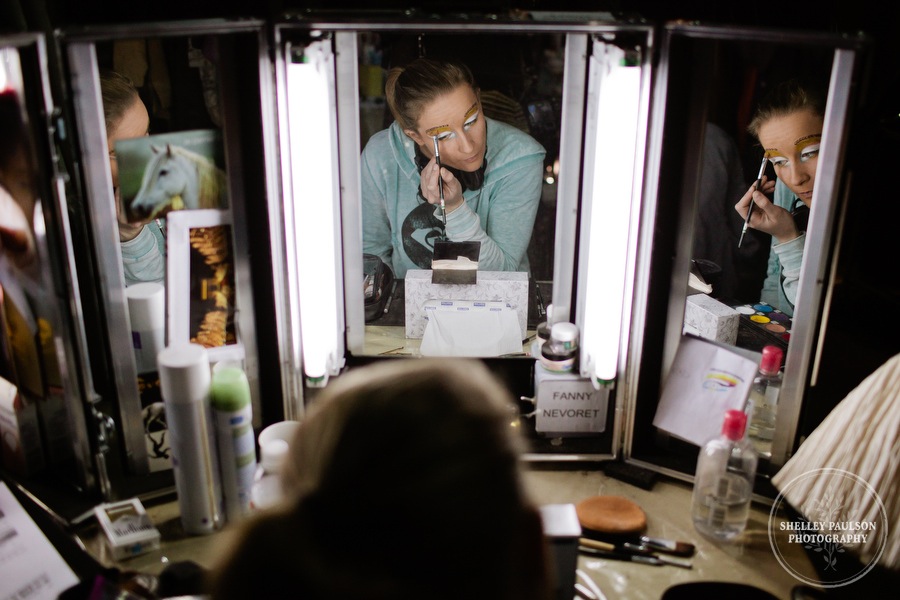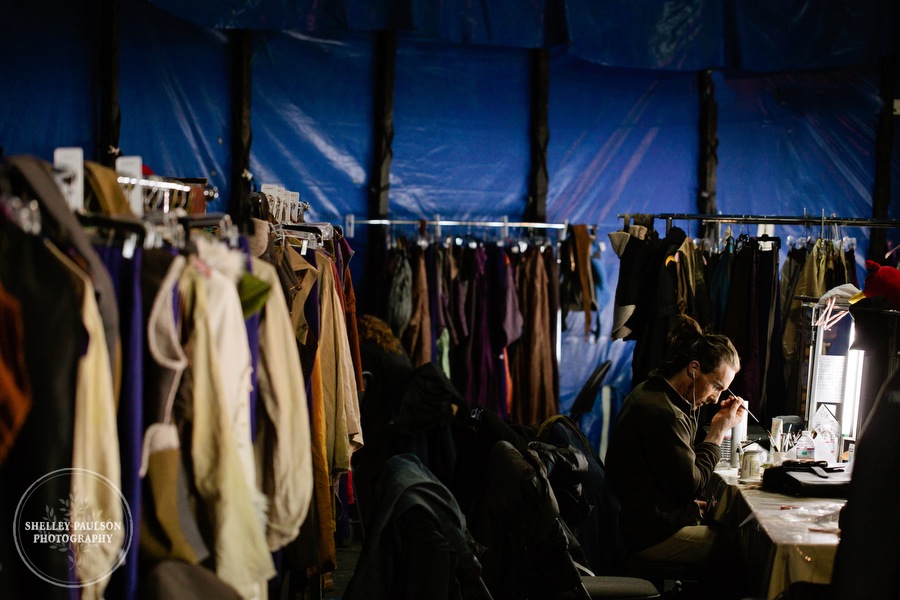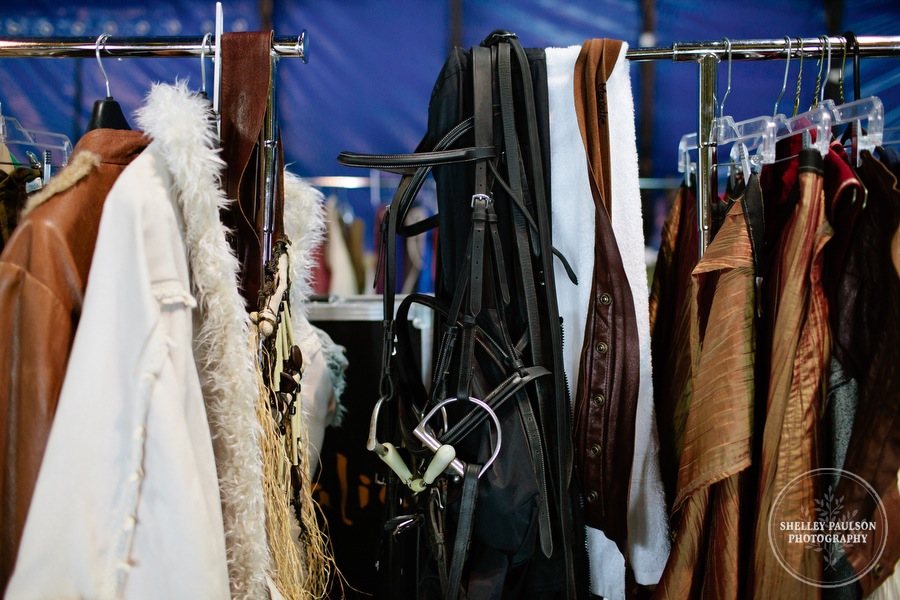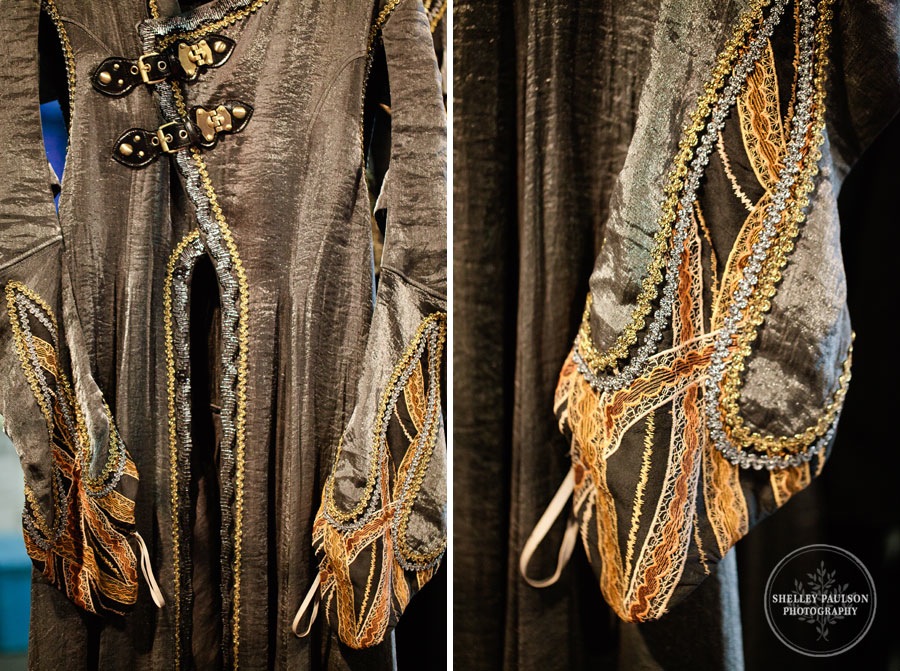 This is the costume Benjamin wears in the final scene I posted photos from yesterday. The level of detail and intricacy in the costuming was remarkable.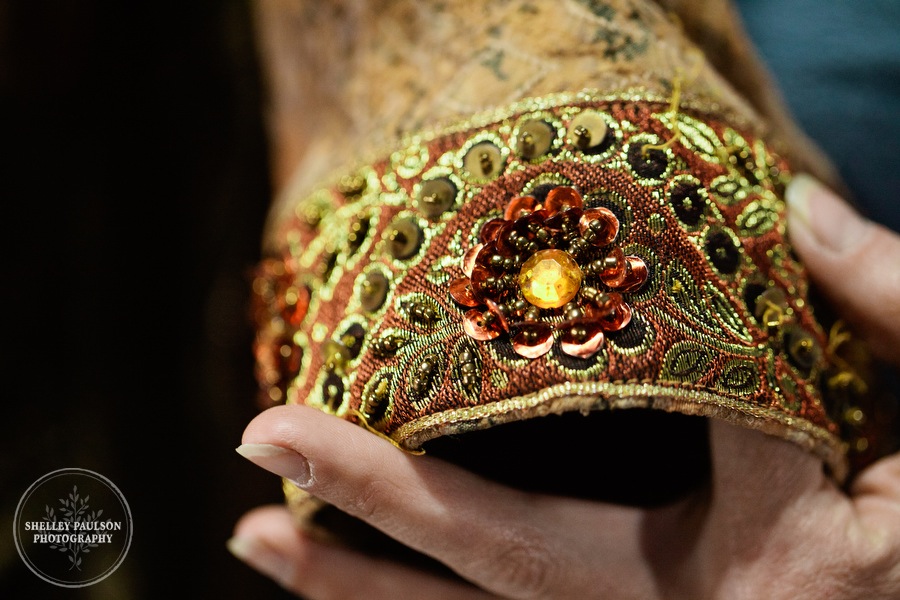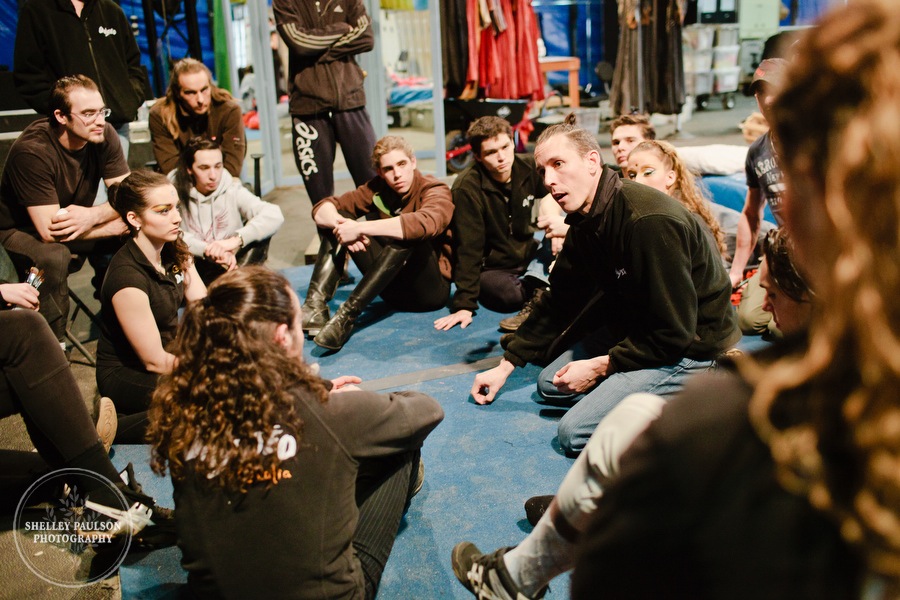 Some last minute instructions to the riders. I don't speak french (yet!), so I have no idea what he was saying. 🙂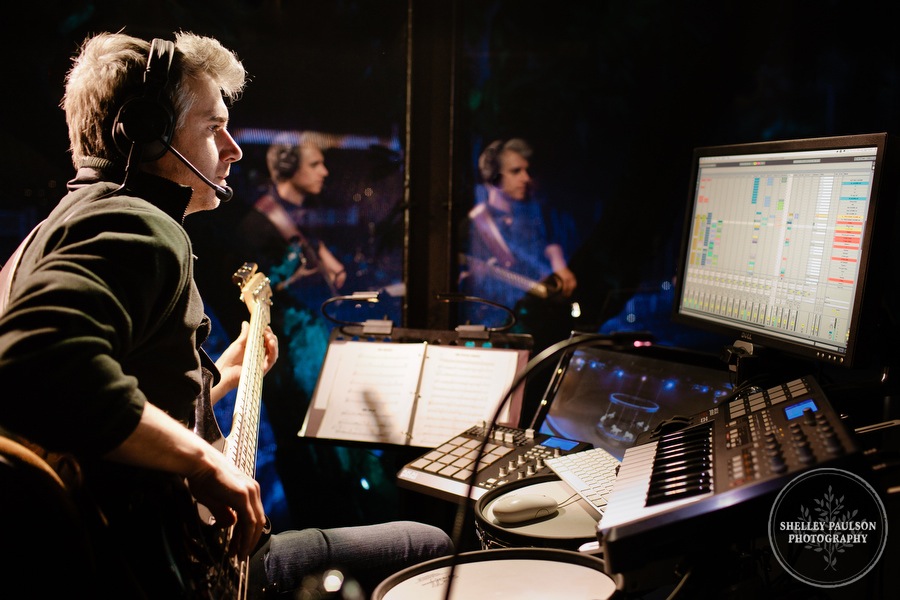 Because I cannot photograph the musicians during the show, I visited them during sound check. I loved being able to get a peek at their "nest" in the trees.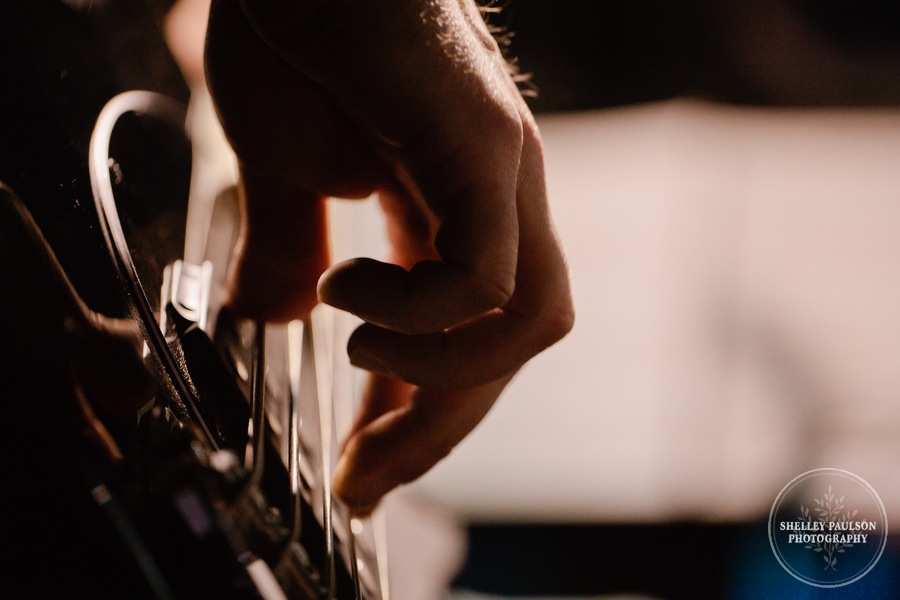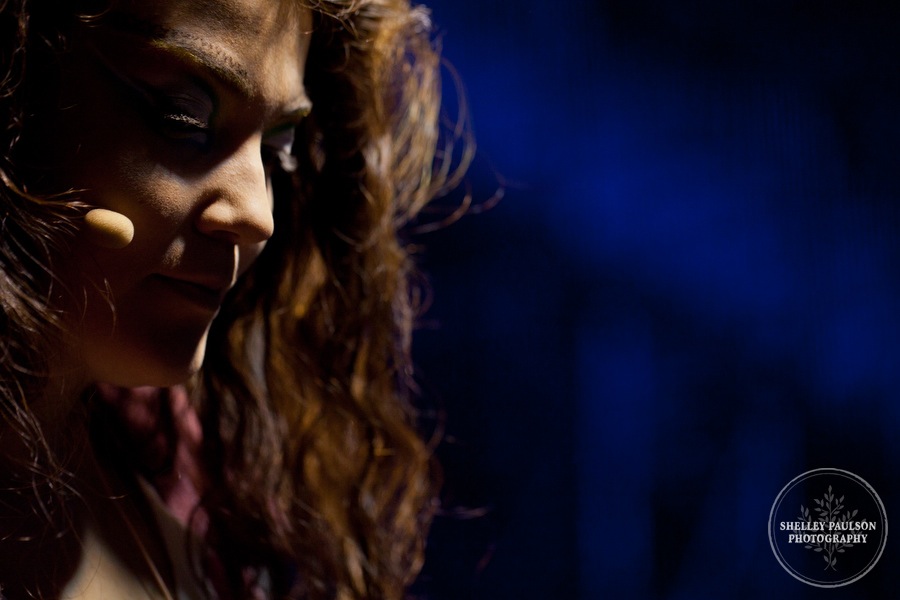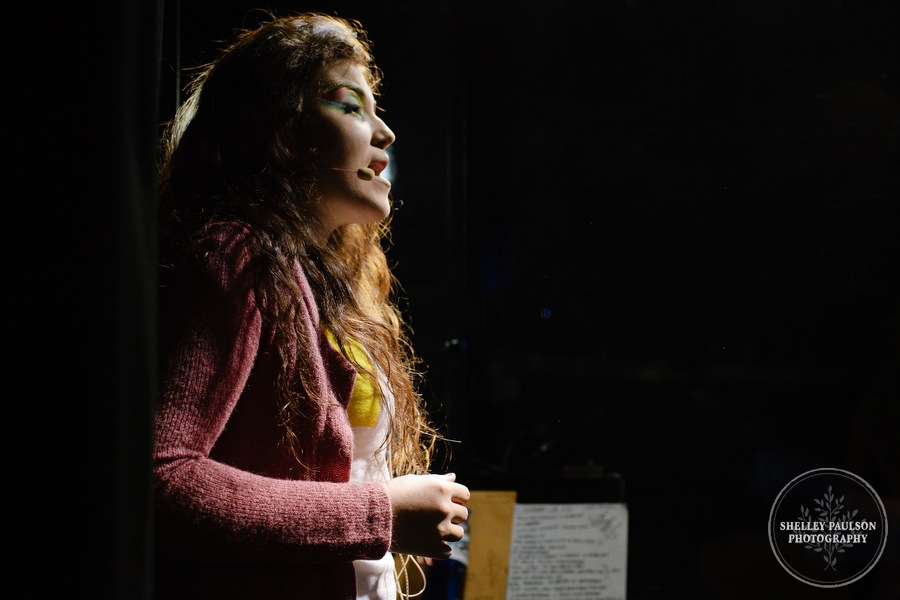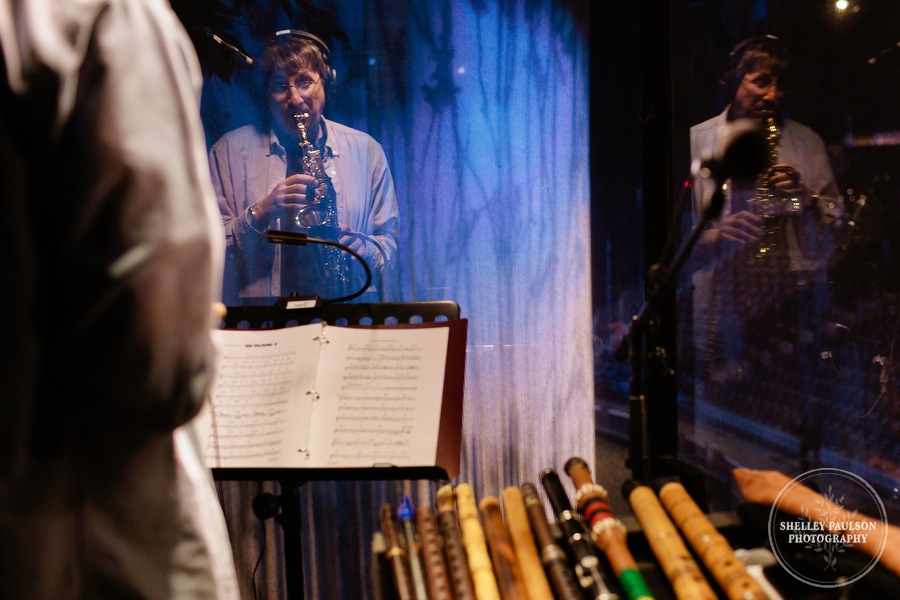 I can't wait for the CD for Odysseo's music to be released, it was so lyrical and ethereal.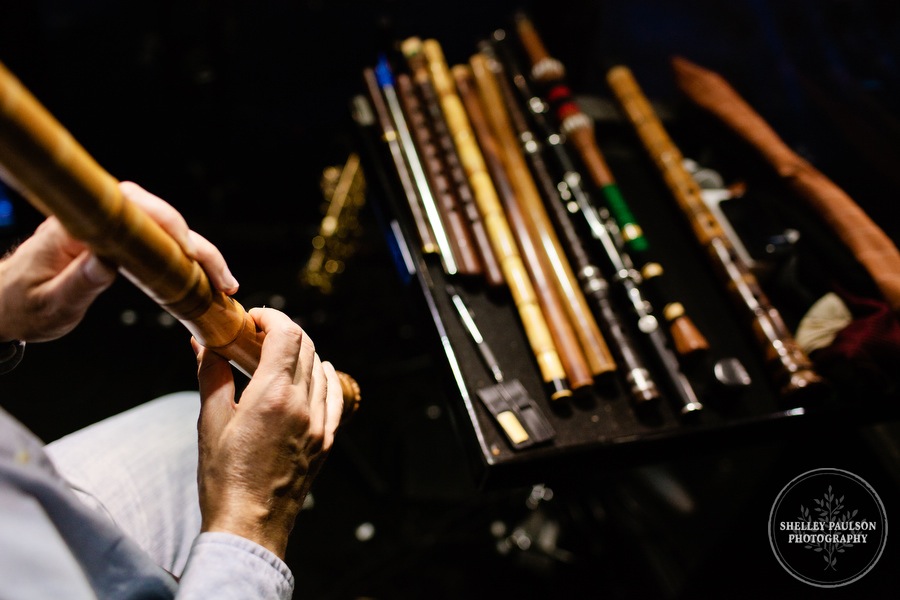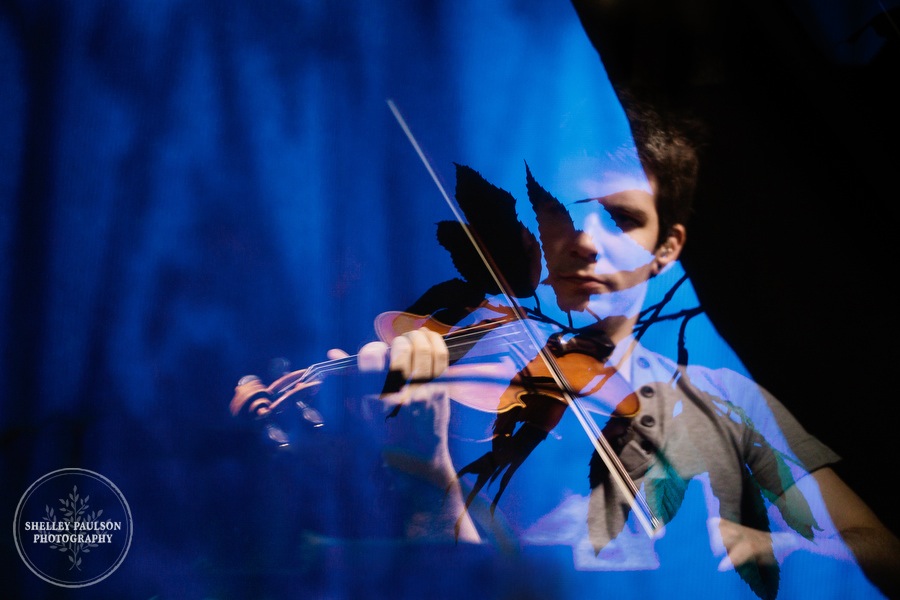 I had fun playing with the reflections.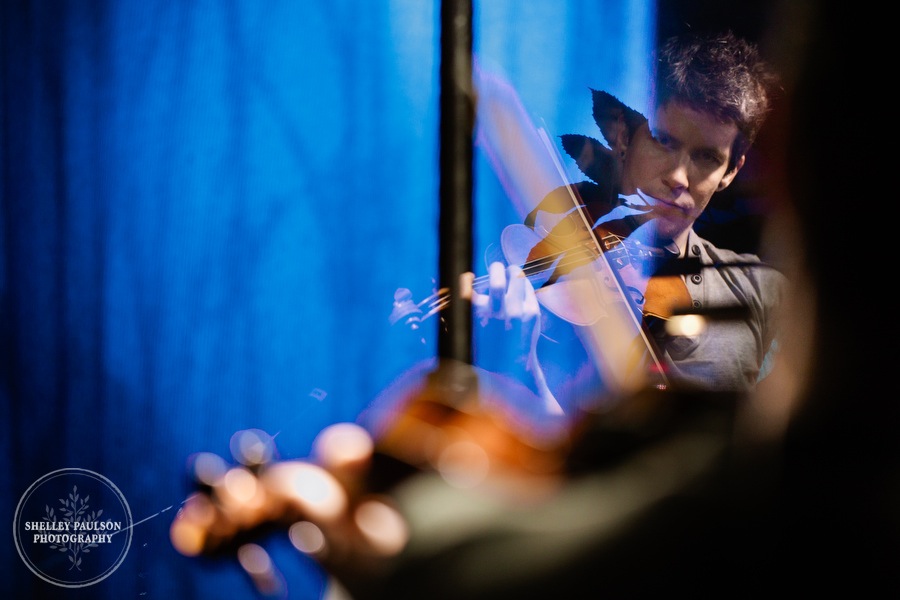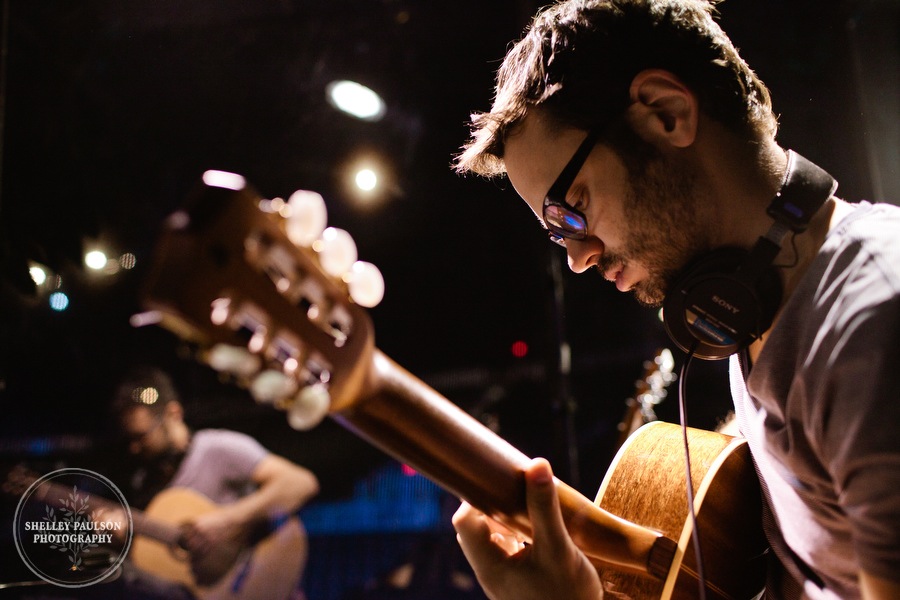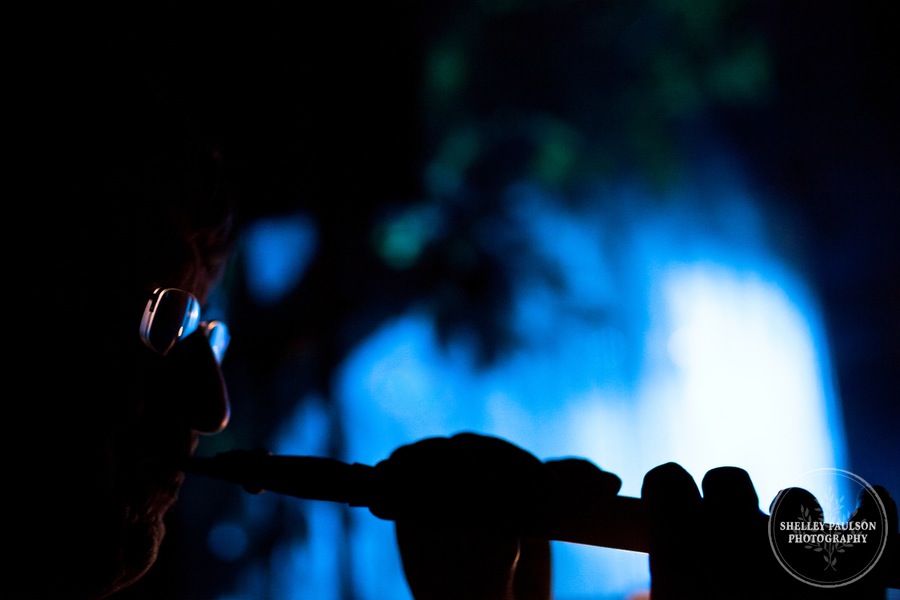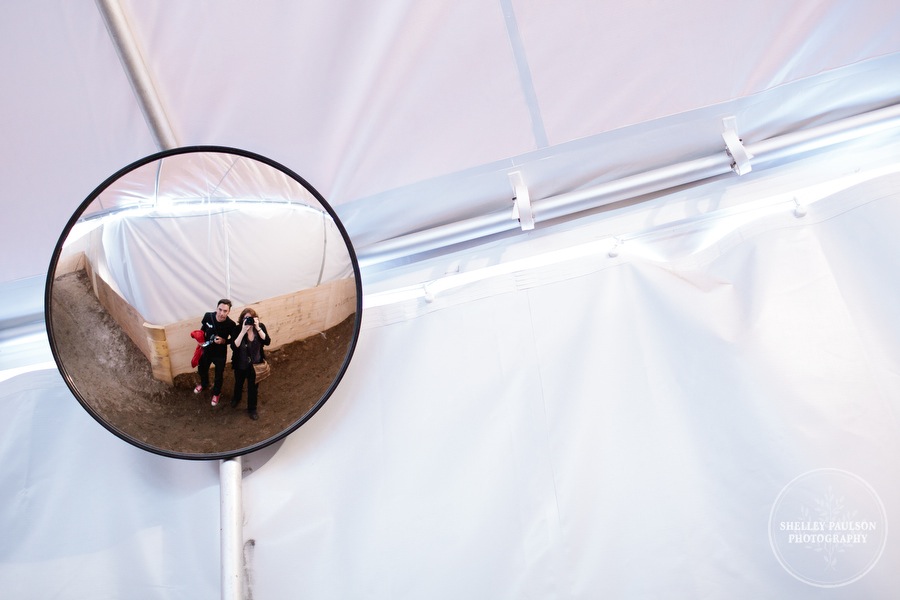 A little self portrait with JD. This was the ramp up to the stage.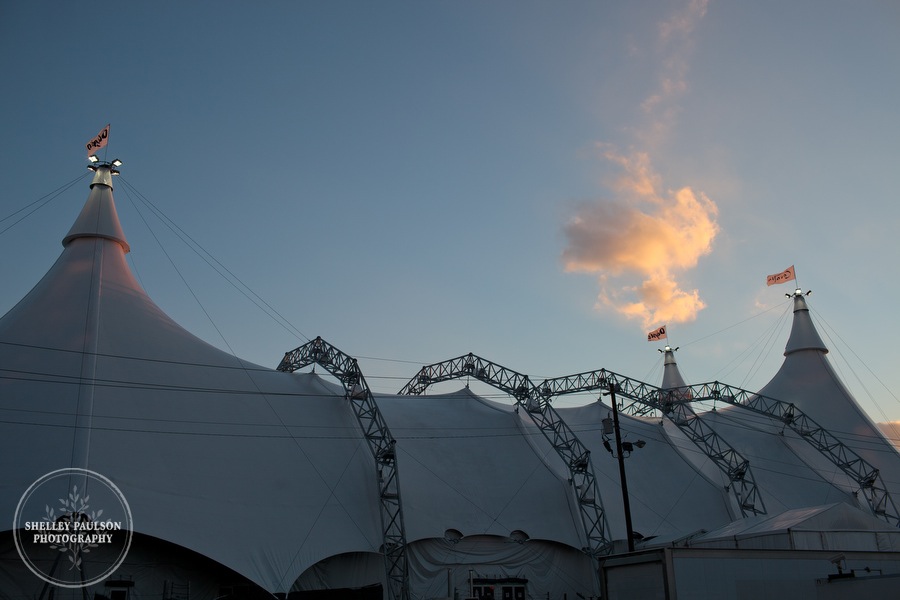 Thank you all of going on this journey with me. I so enjoyed sharing my images and my thoughts with you. This experience was truly one of the best of my life so far, and I want to thank the Cavalia organization for inviting me and trusting me to capture the essence of their art in photographs. It's truly been a dream come true!