Be sure to also click to see Part I, Part II, and Behind the Scenes.
At the end of the show, the ground level of the stage fills with water while Benjamin rides silhouetted in front of this beautiful waterfall backdrop. It's truly breathtaking. (Do you see the heart?)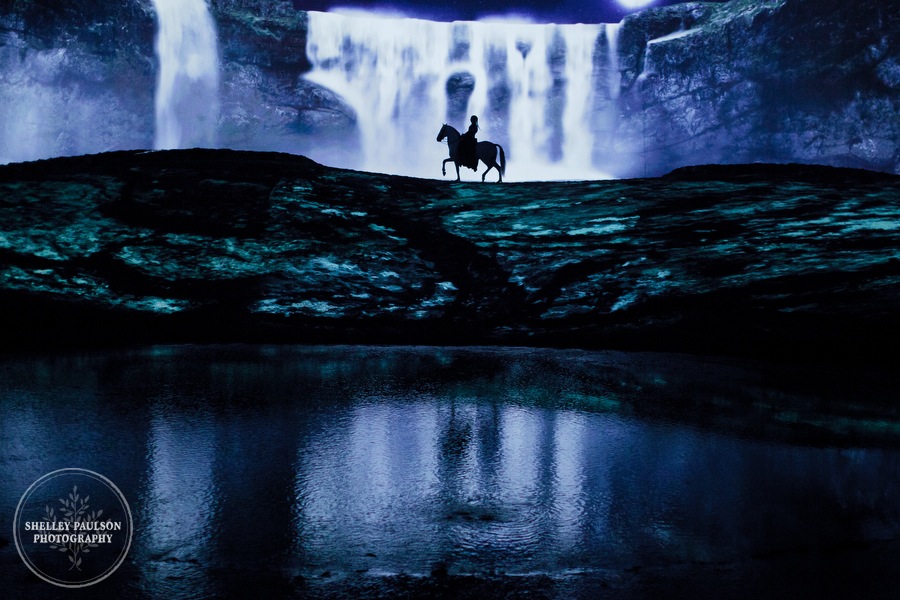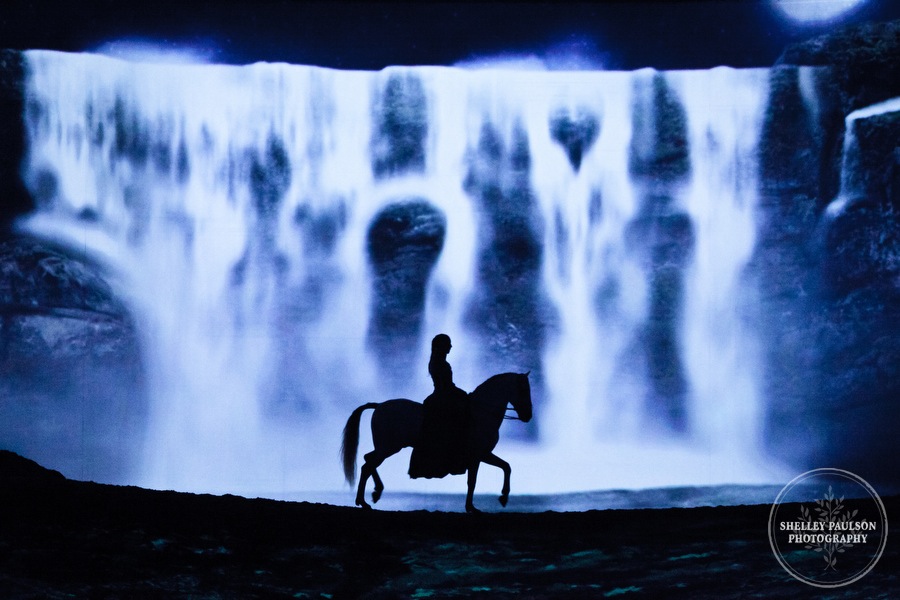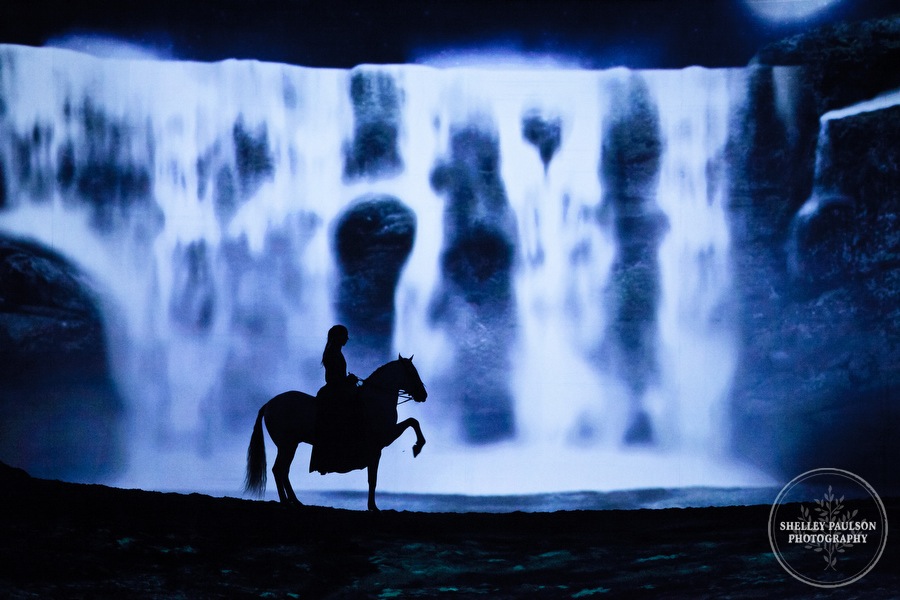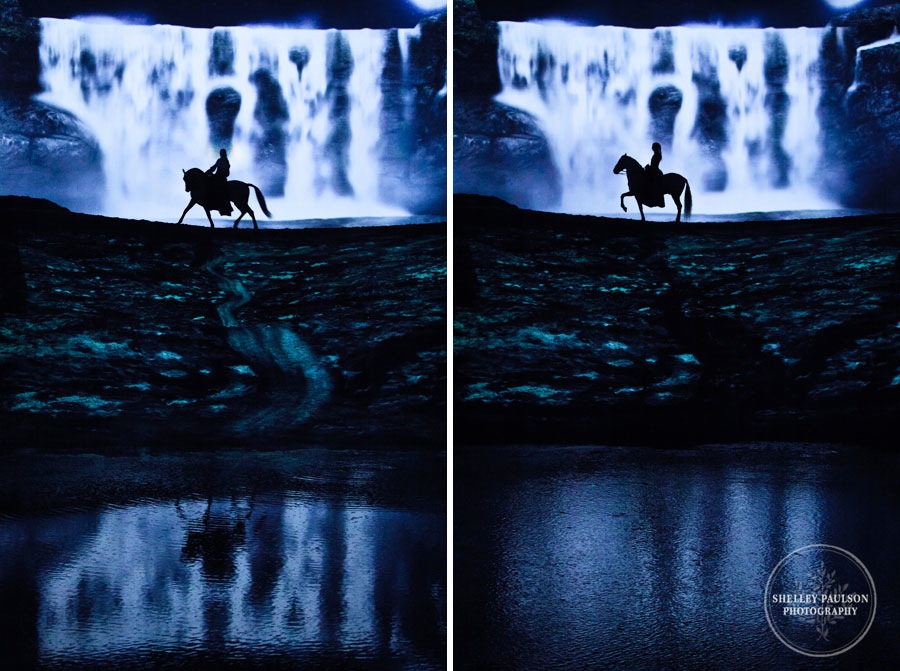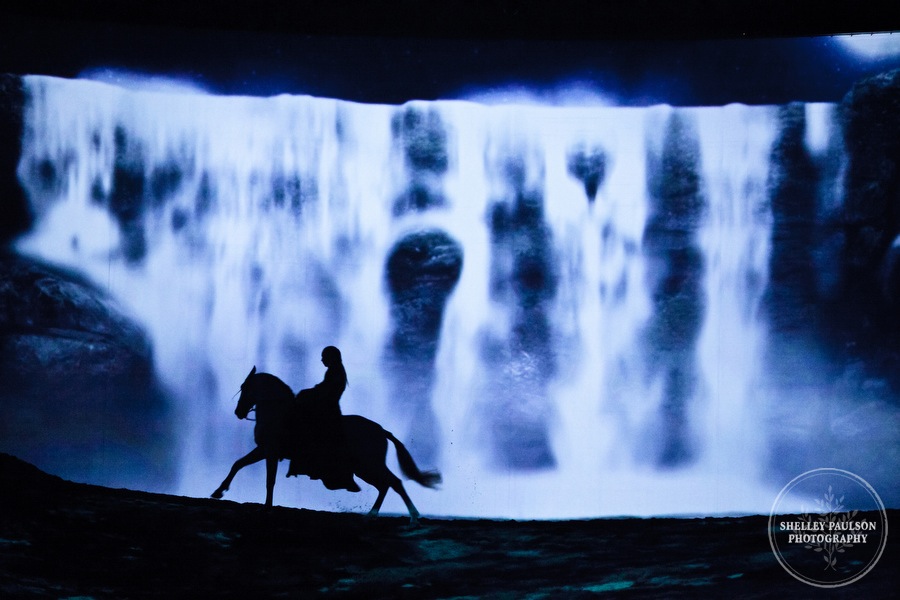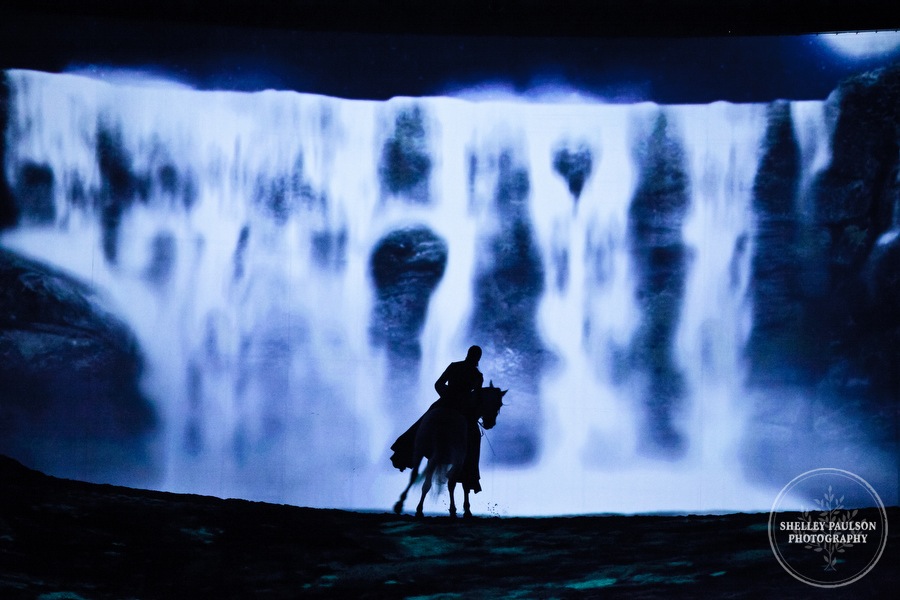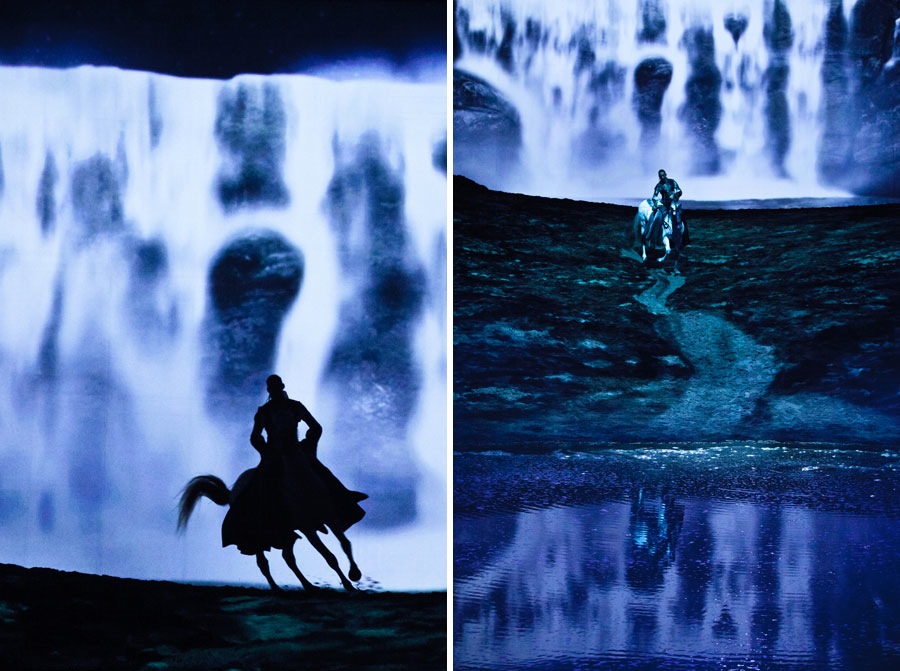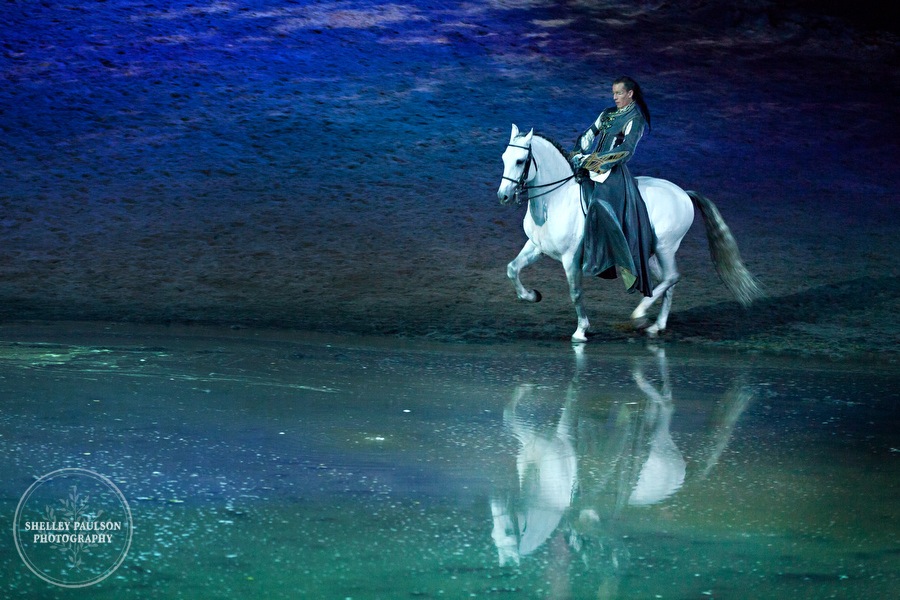 Benjamin rides down to the water, and proceeds to do a remarkable dressage routine IN THE WATER!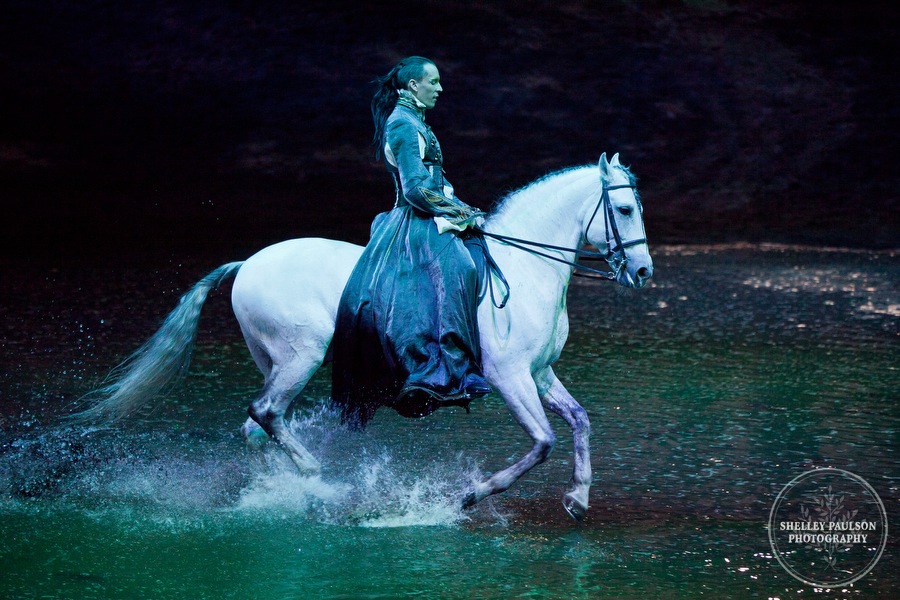 Flying lead change…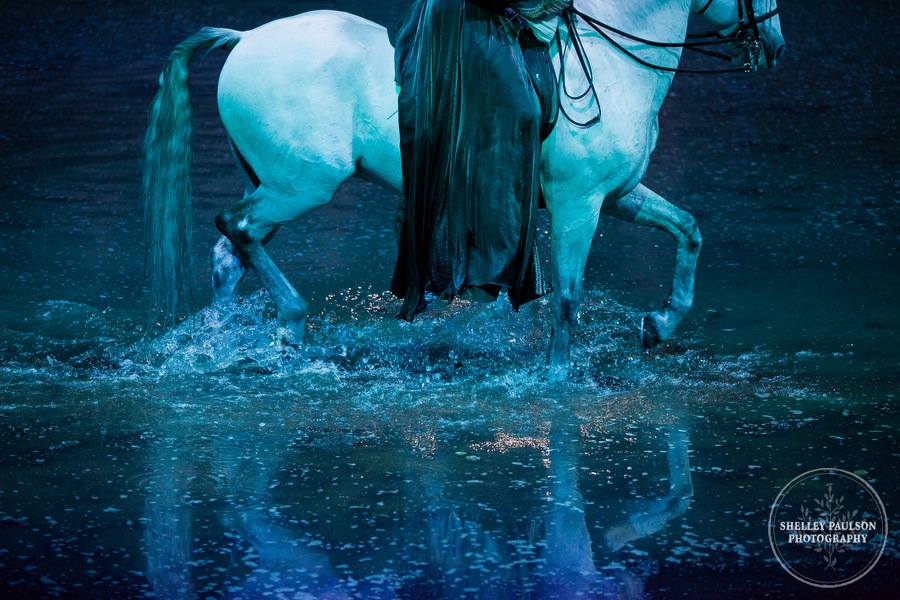 I had hoped to do more with reflections, but the water was, um, a little less than clear.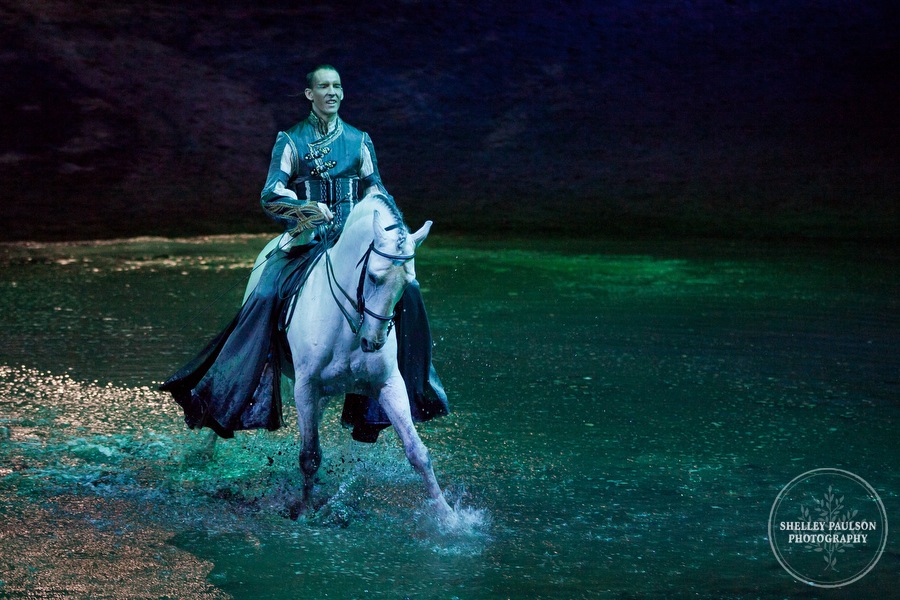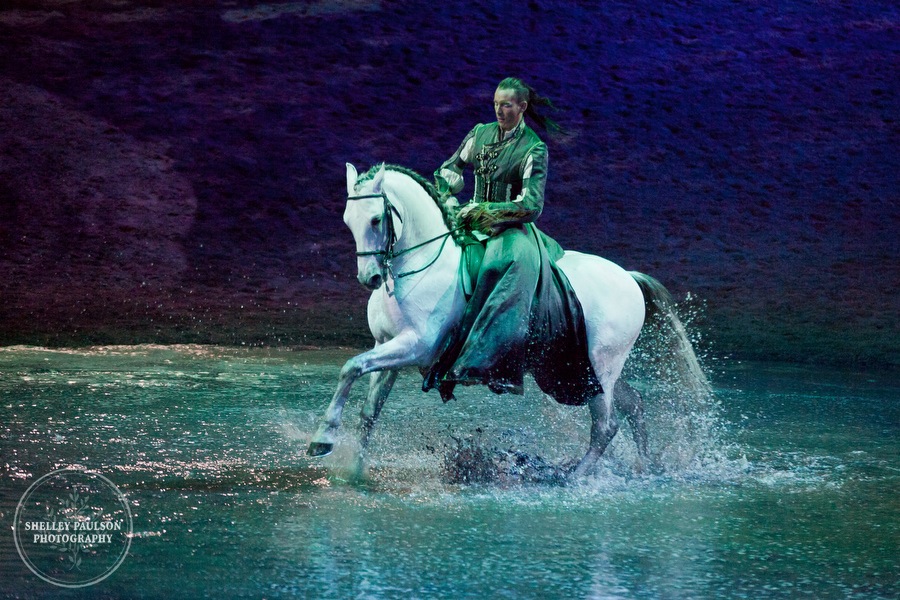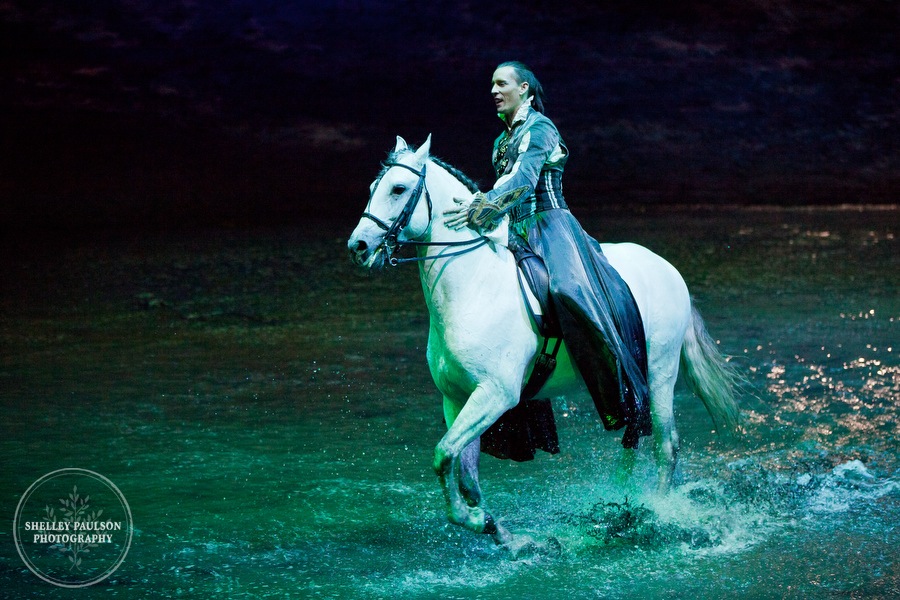 The horses receive a great deal of praise. I am looking forward to sharing with you tomorrow about the great care these horses receive. 🙂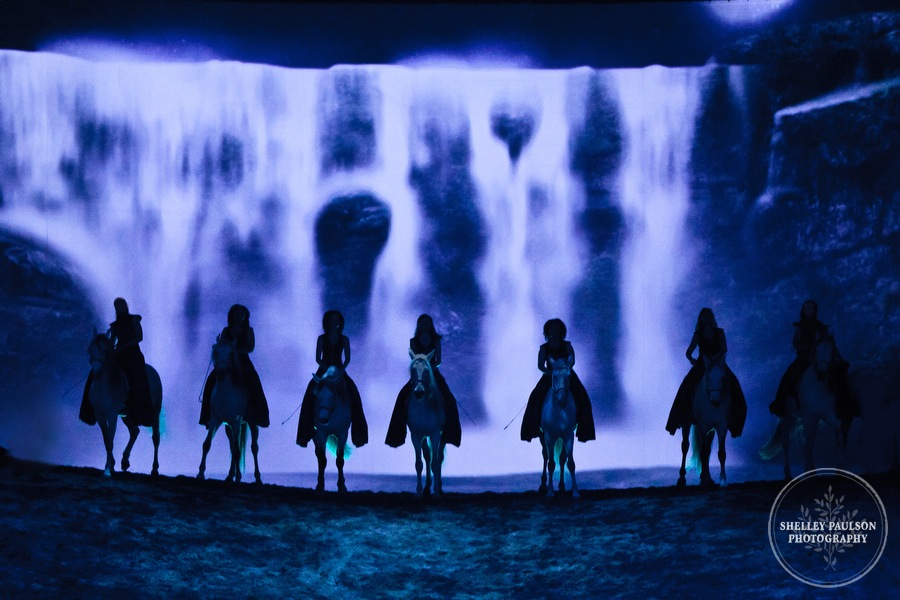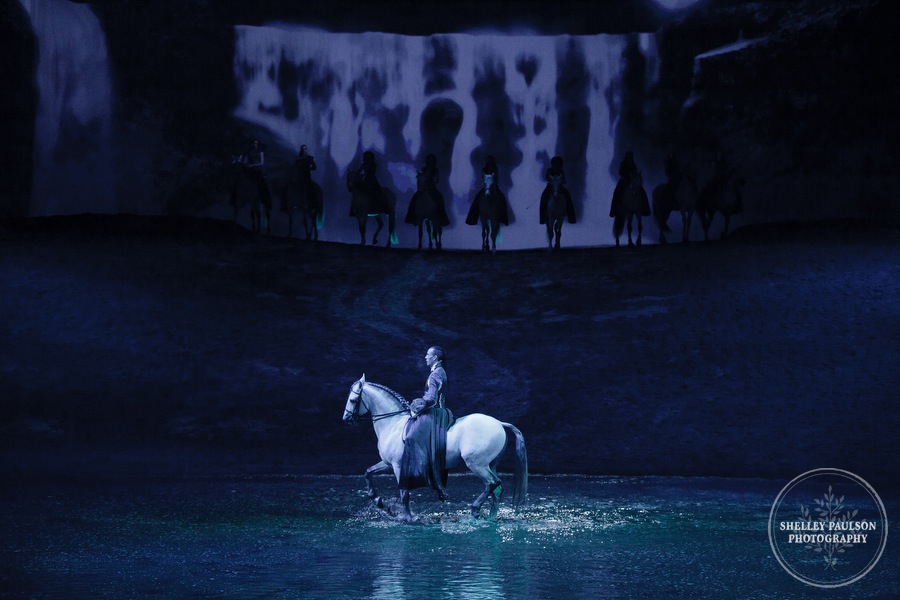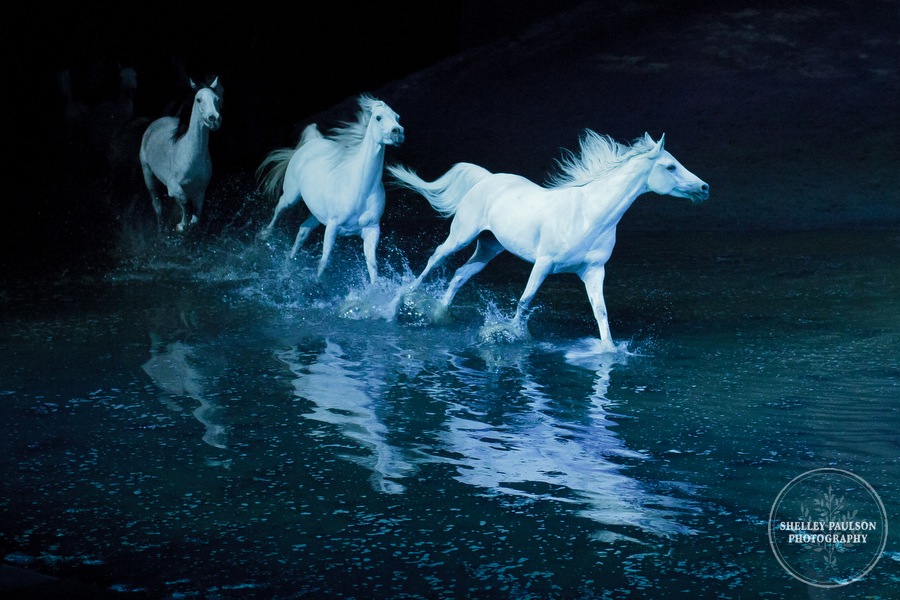 Even though I knew this part was coming, each time, it simply took my breath away.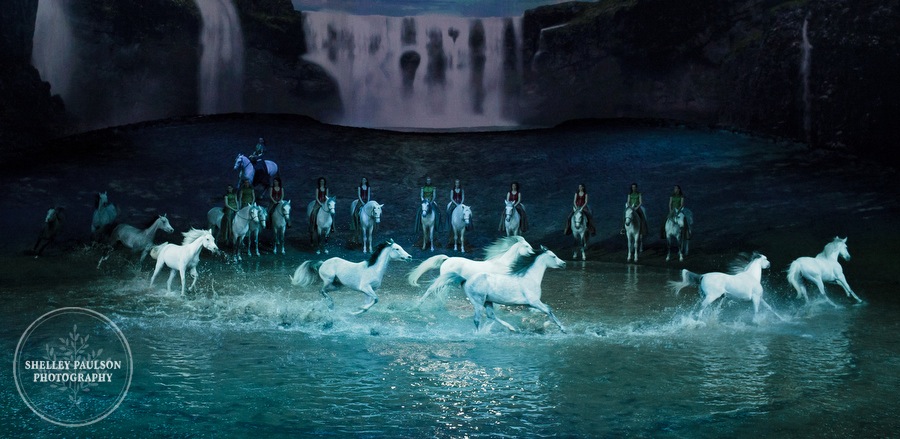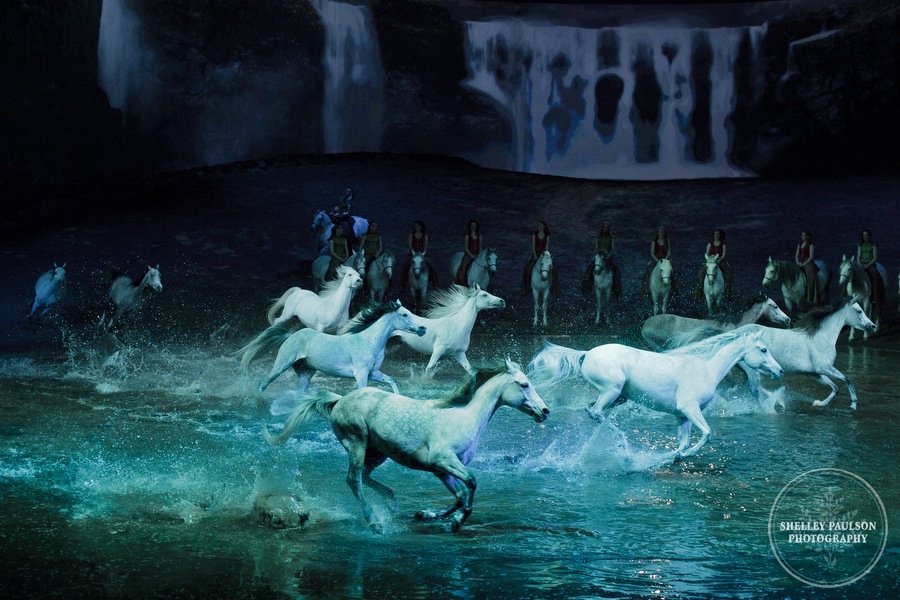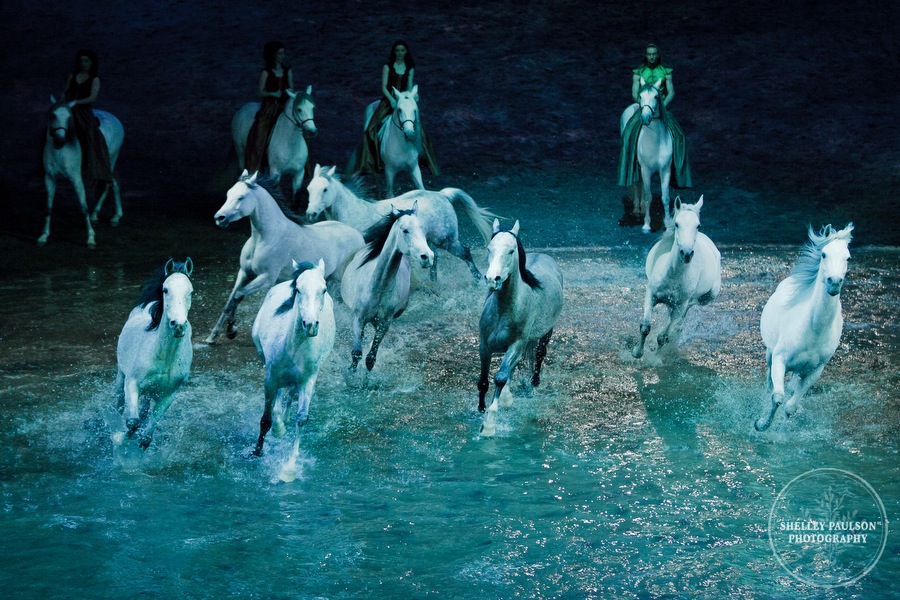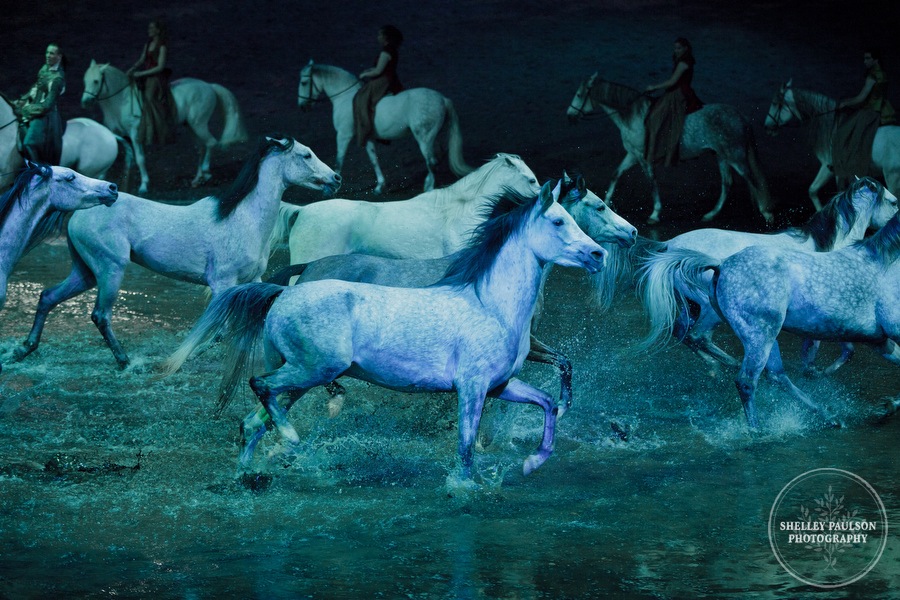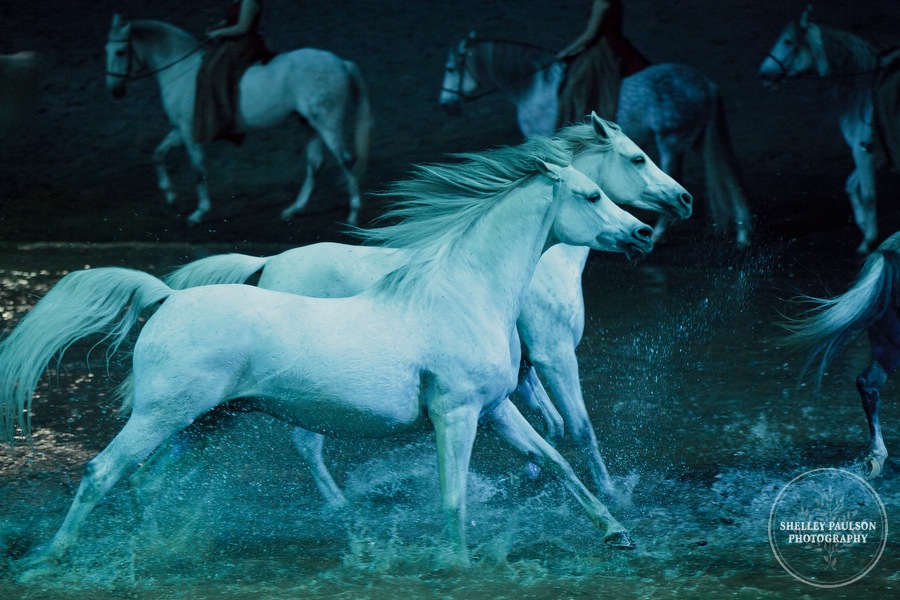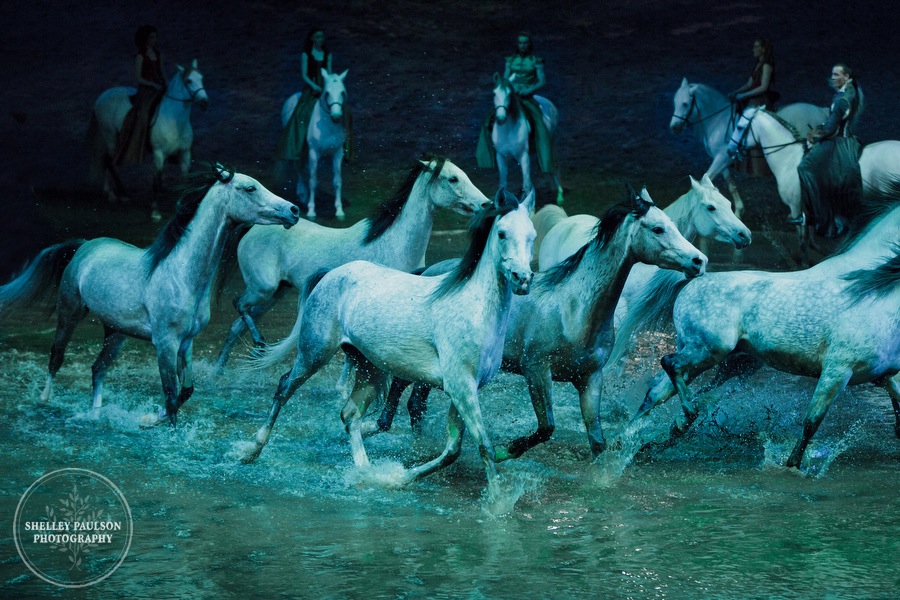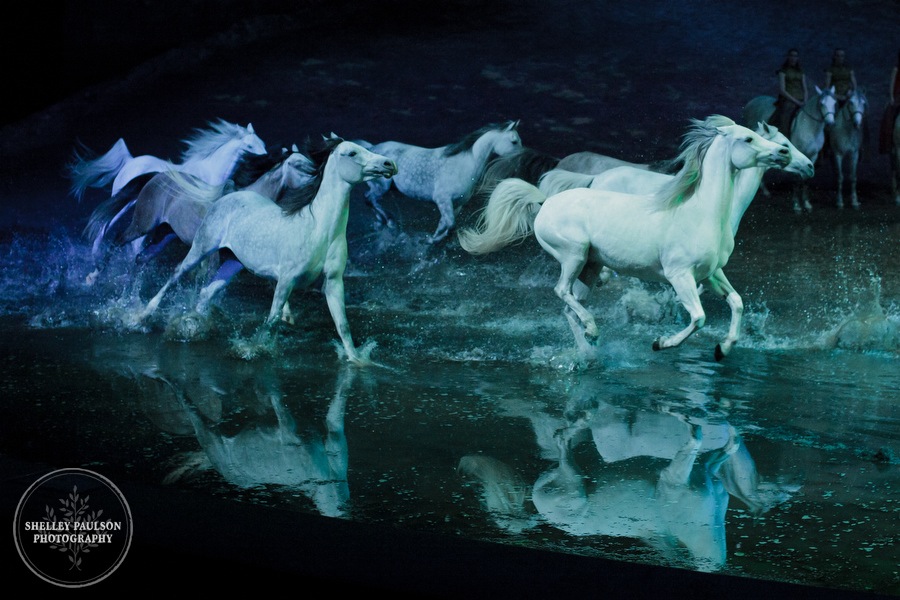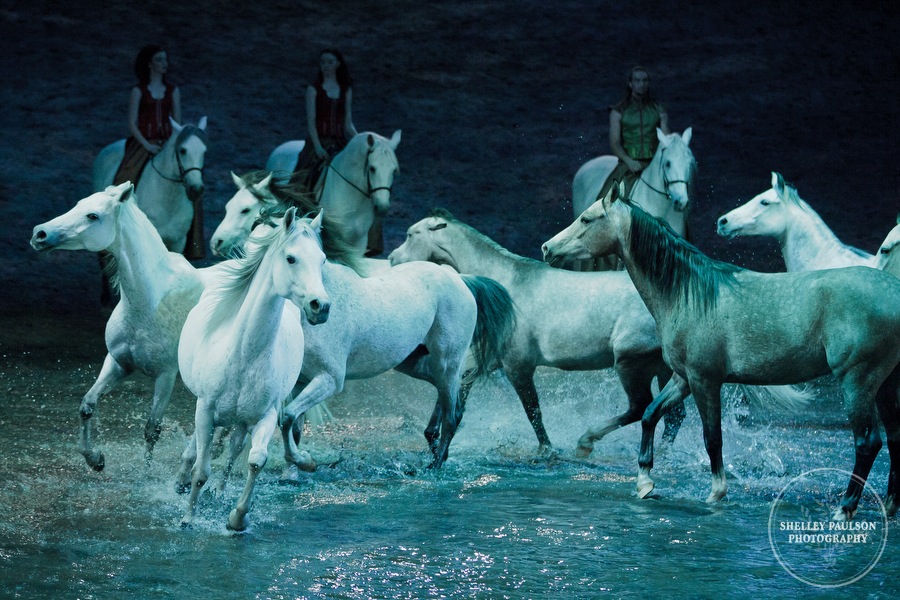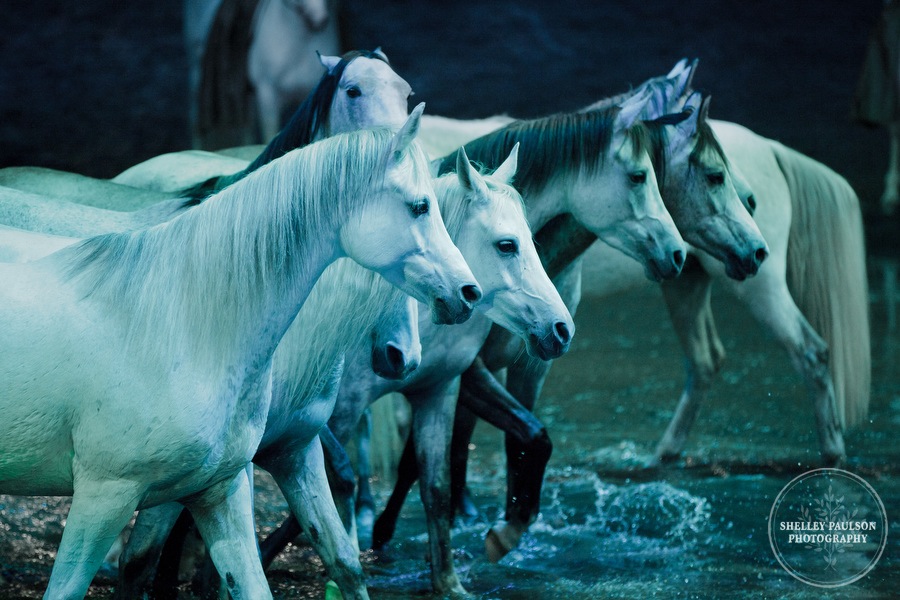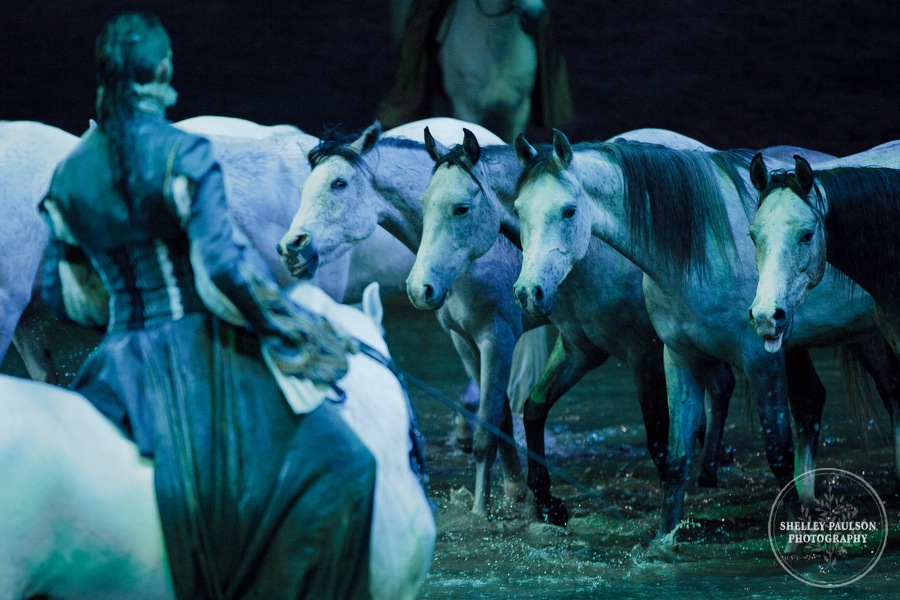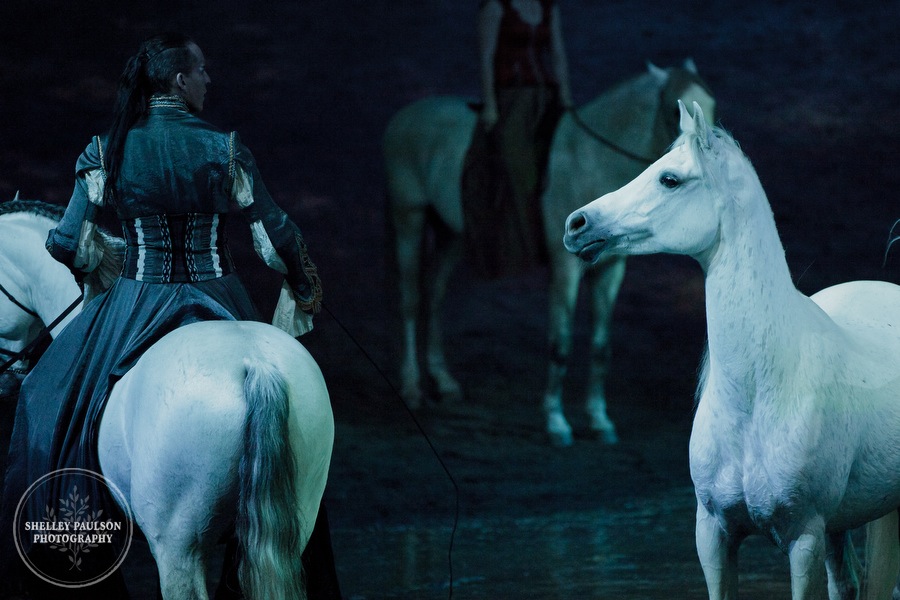 This particular horse had a ton of attitude!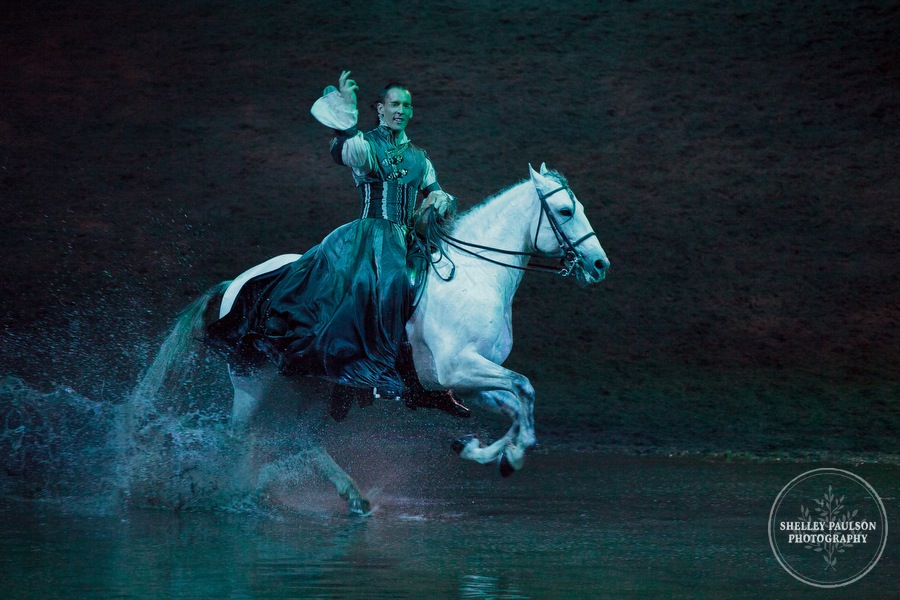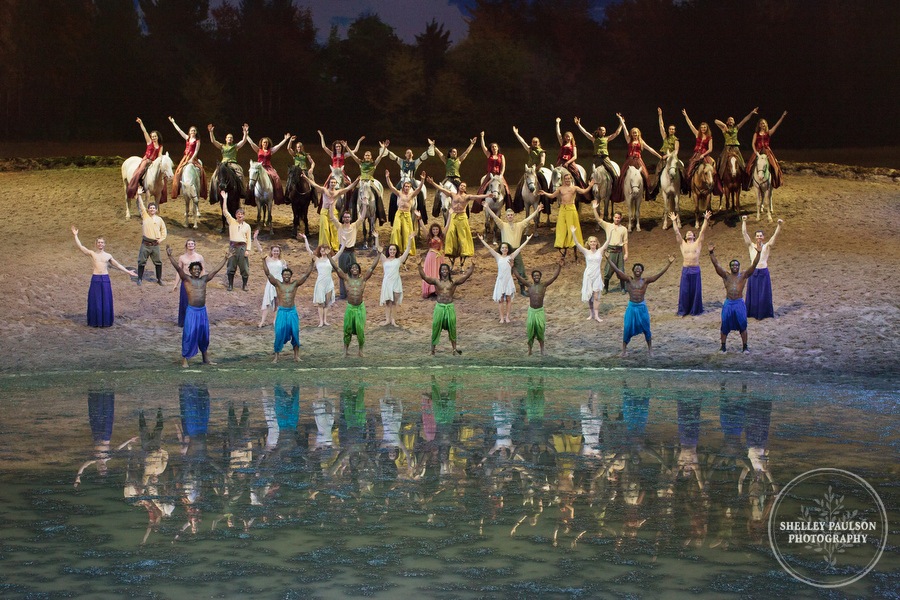 Bravo to a terrifically talented group of artists!