If you read my blog regularly, you may remember a few months back when I posted photos from the Cavalia Media Preview in Minneapolis. It was a crazy story of trusting my instinct and reaping the rewards of following my heart.
Just a few days after I blogged those photos, I was having lunch with some photographer friends of mine and I got a call. I didn't recognize the number, so I let it go to voicemail. There was a lull in the conversation, and I did a quick check, to make sure it wasn't something I needed to attend too immediately. The voicemail was from Jenny Willey, my contact to that point with Cavalia. She told me that Cavalia LOVED my photos and would like me to come back and photograph an entire performance. I literally burst into happy tears! I got to share this moment with my friends and they were all so happy for me. It is a day I will hold closely to my heart.
Truth be told, I had secretly dreamed this would happen. My heart was moved by this production and enjoyed photographing the preview (which was only about half the show). I was beyond excited to be invited to photograph the show in its entirety! In the end, I got to do it twice more.
The first time, I sat about 6 rows closer and more near the center than at the preview. The second time, I sat nearly centered, third row up. The reason I asked to come back a second time was to get more close-ups, something I felt I wasn't getting the other two times I photographed Cavalia. I have mixed photos from both performances in together for this blog post. I will tell you, I was extremely nervous both times. It was unnerving to photograph the show with guests seated all around me. I was grateful they were all so accommodating and kind to me.
I have so many thoughts and feelings about the show, after having seen it 3.5 times (I also attended once, just to watch – I had bought my tickets that morning I got the call.) I am struck by the sheer athleticism of the performers, both human and equine. The physical strength it takes to do what they do almost NIGHTLY and sometimes twice in a day is almost more than I can fathom. I was struck by the energy of the performers. They give their all to entertain and delight guests at each performance. I was struck by the music, which stuck with me long after my last visit.
I want to share a lot of photos, so I'm splitting this into two parts. Today's part will take you through to intermission. Thursday, I'll share the rest, including some thoughts on the photography side of this project.
Note: The purpose for creating these photos is for Cavalia to license some for their marketing purposes. I cannot sell or license the images to any other party.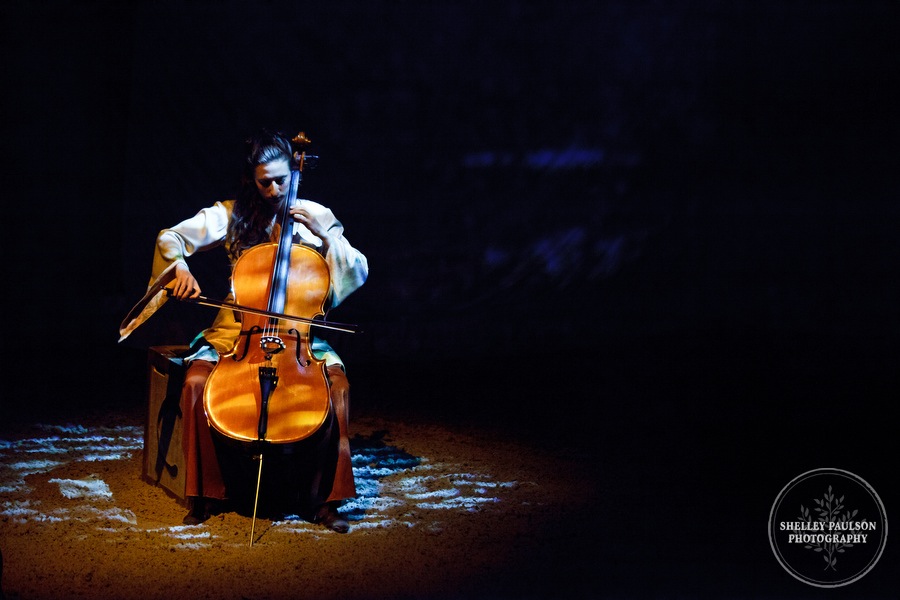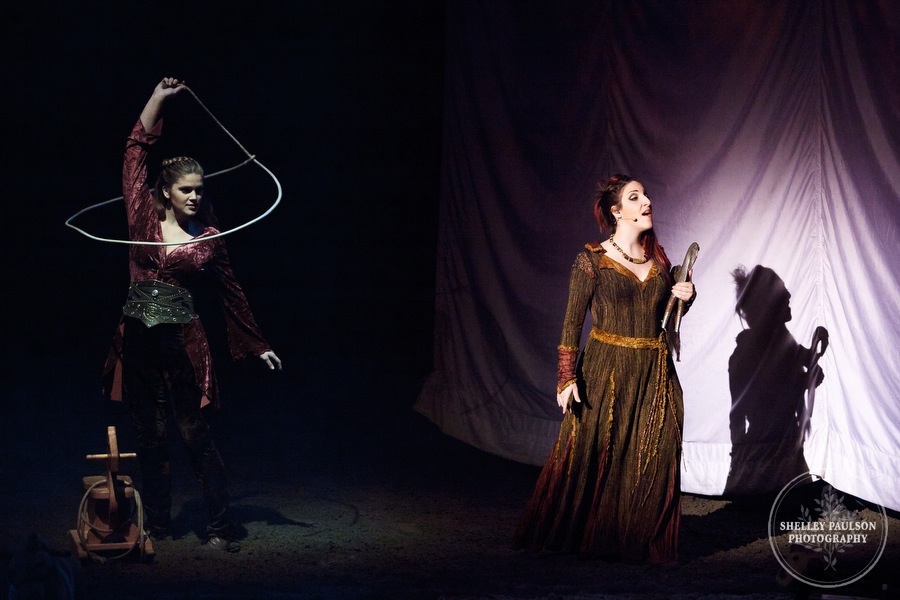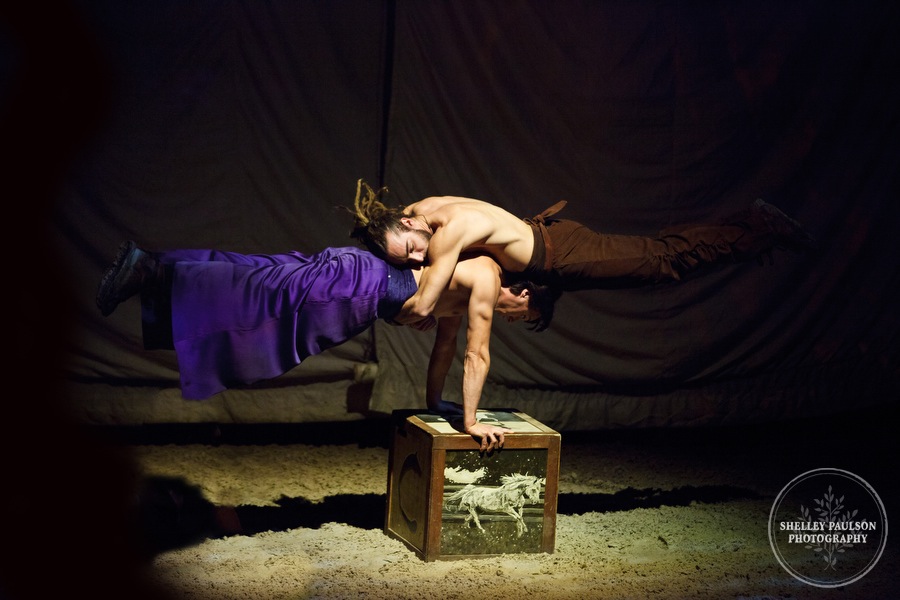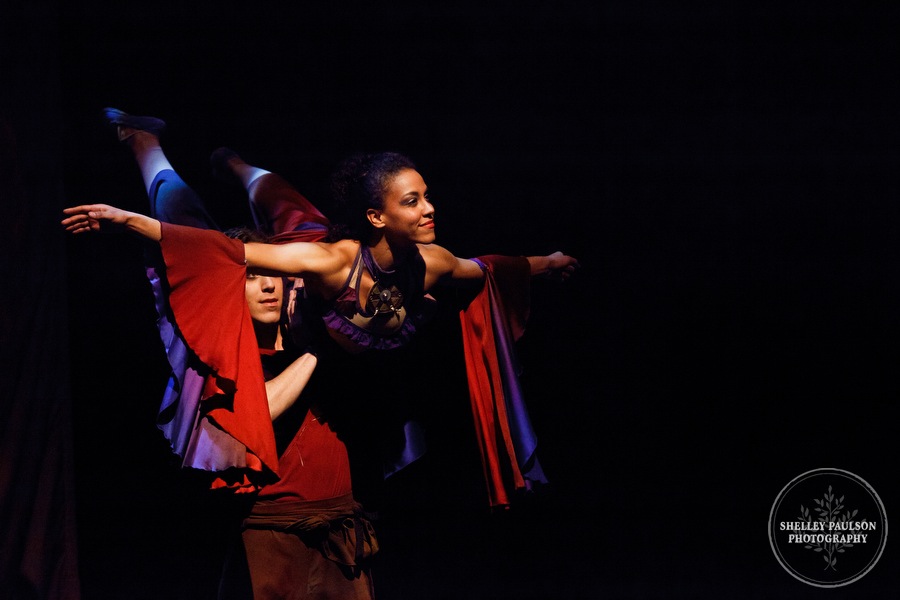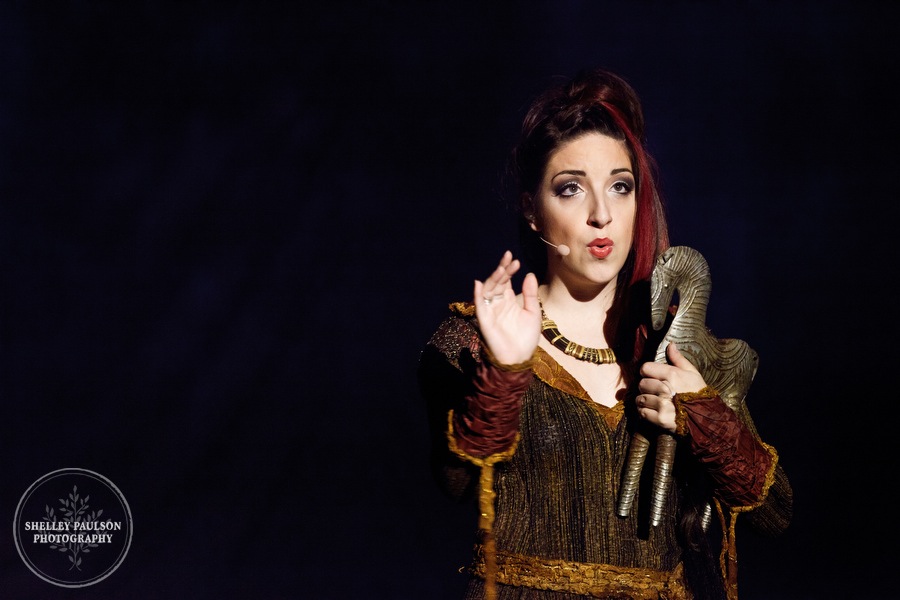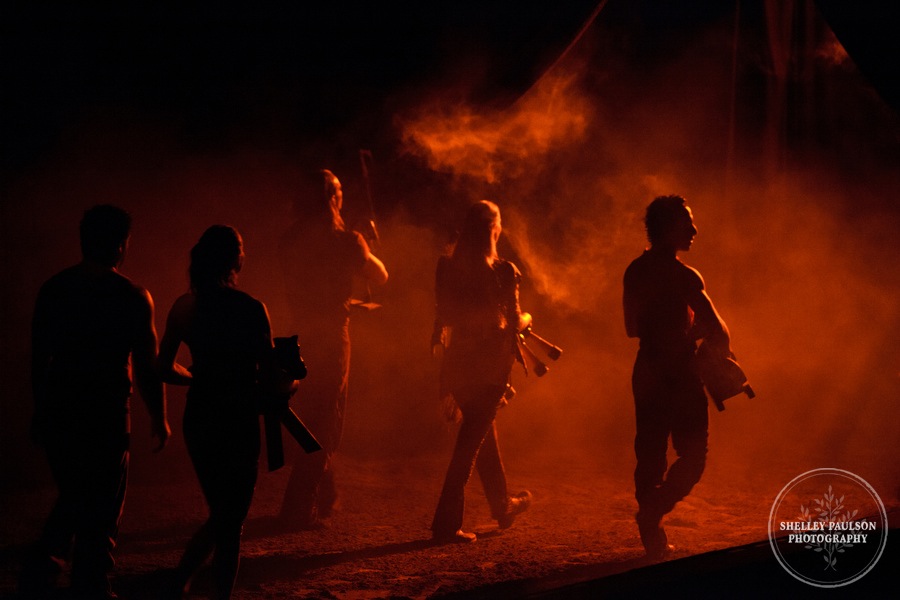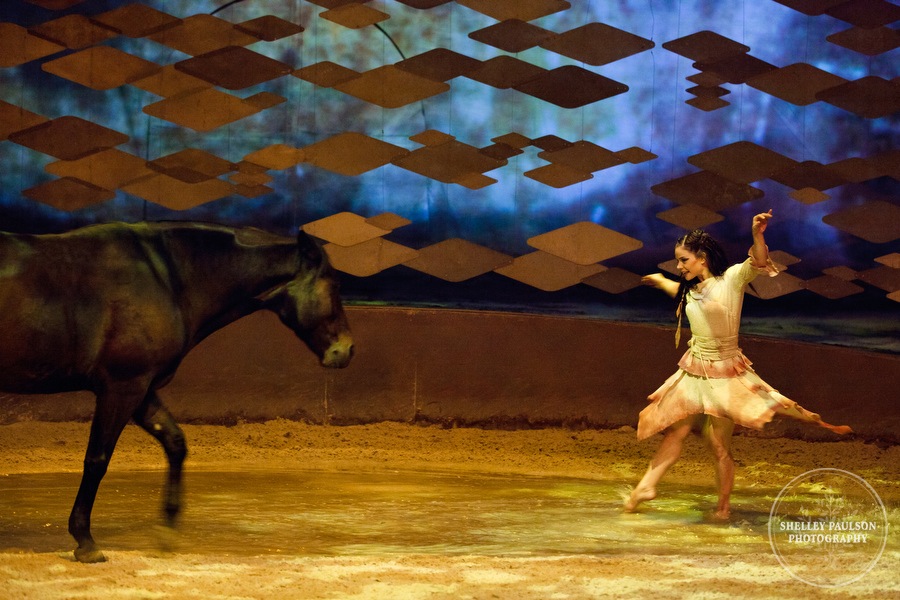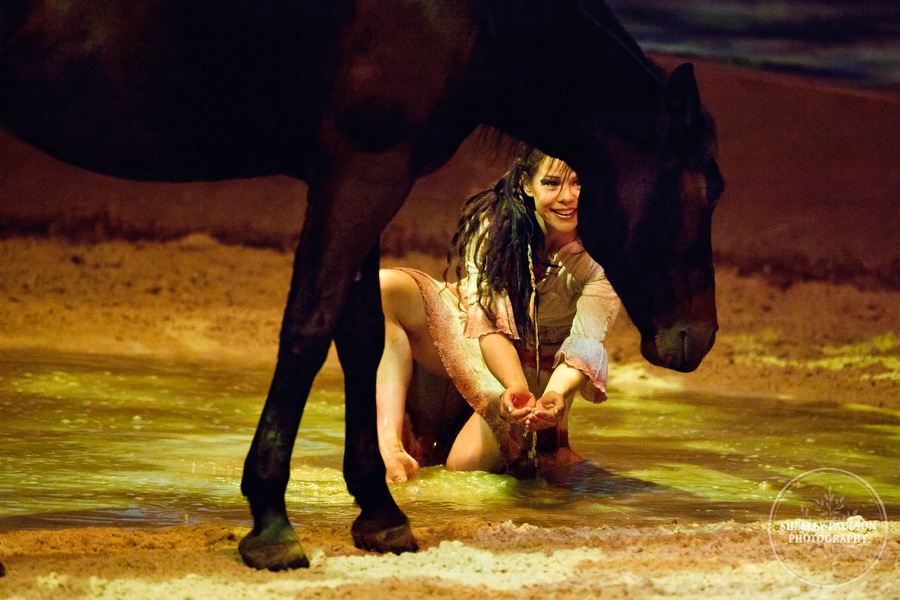 This young woman was one of my favorite performers. The camera just loved her. 🙂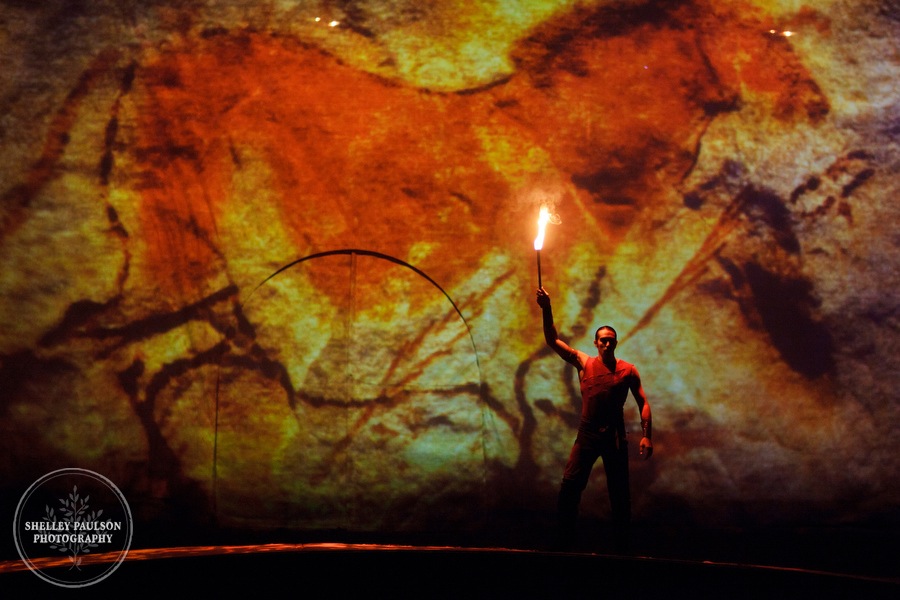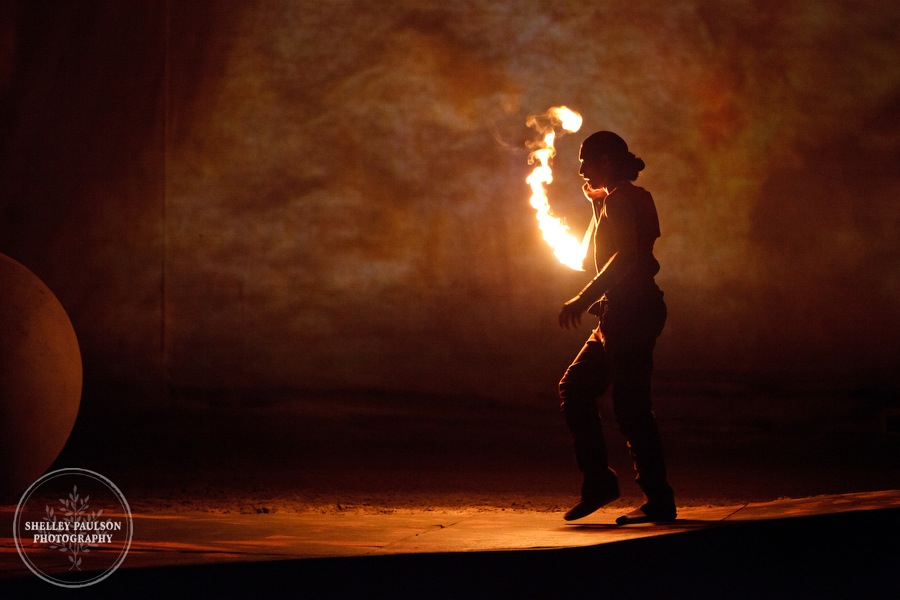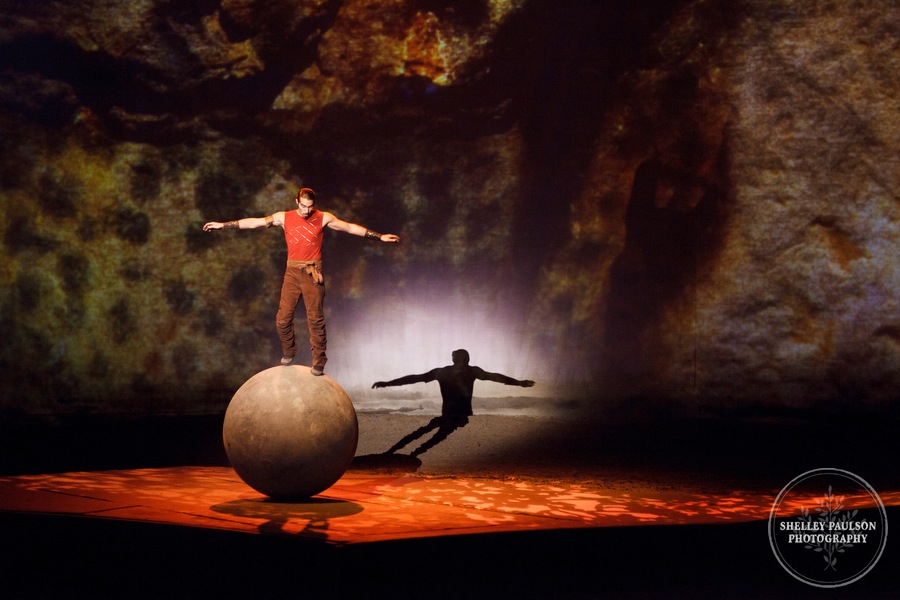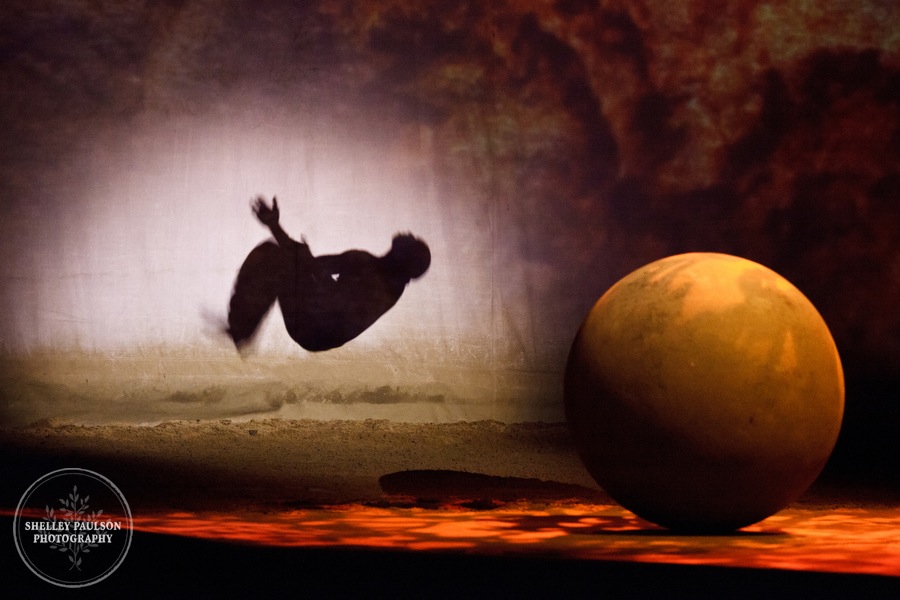 The first night, this nice, clean white horse came out and promptly dropped to the ground to roll!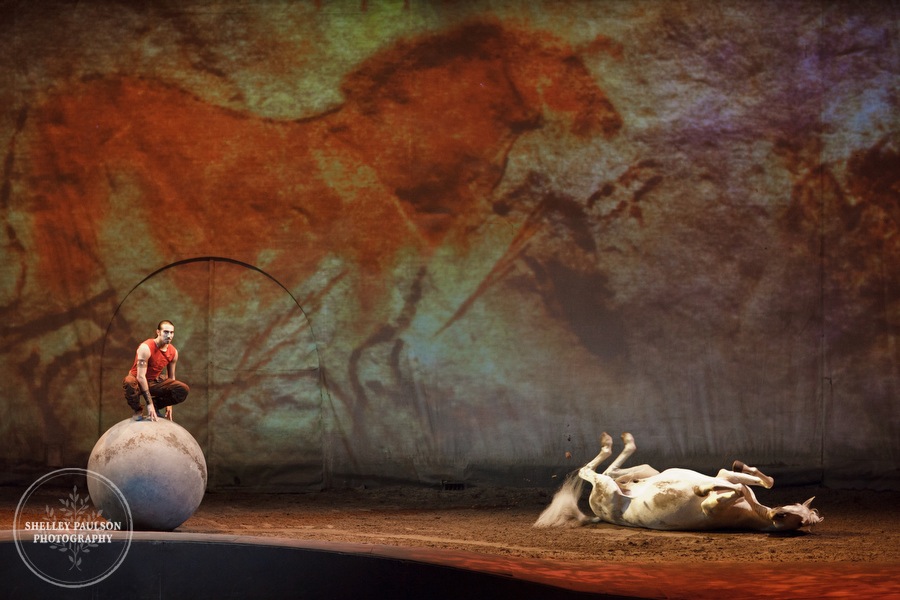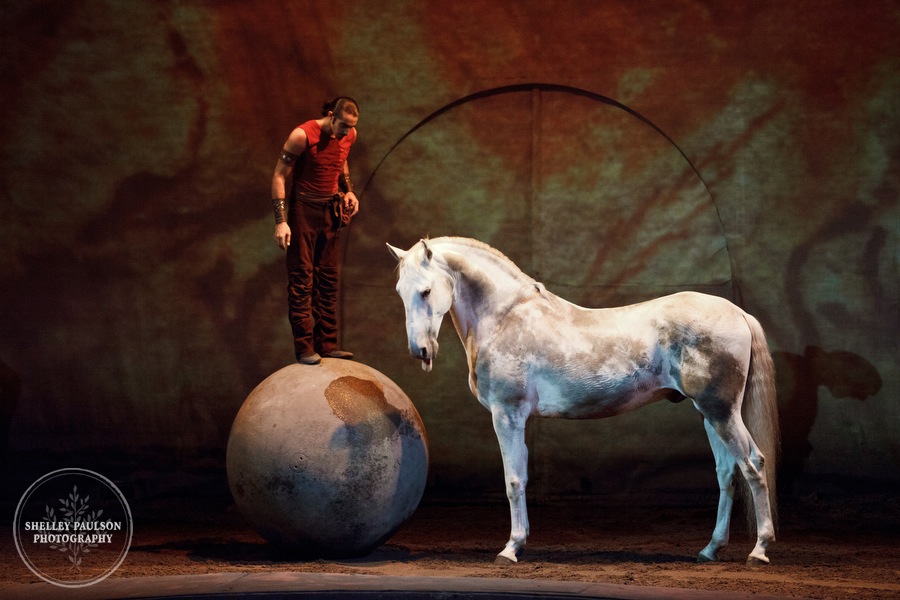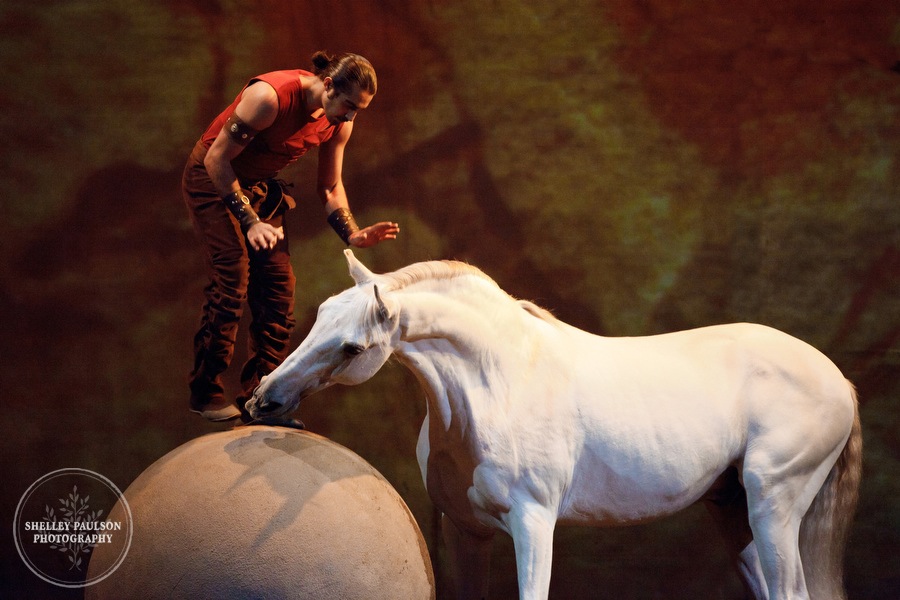 Same horse, different night, no rolling, no dirt. 🙂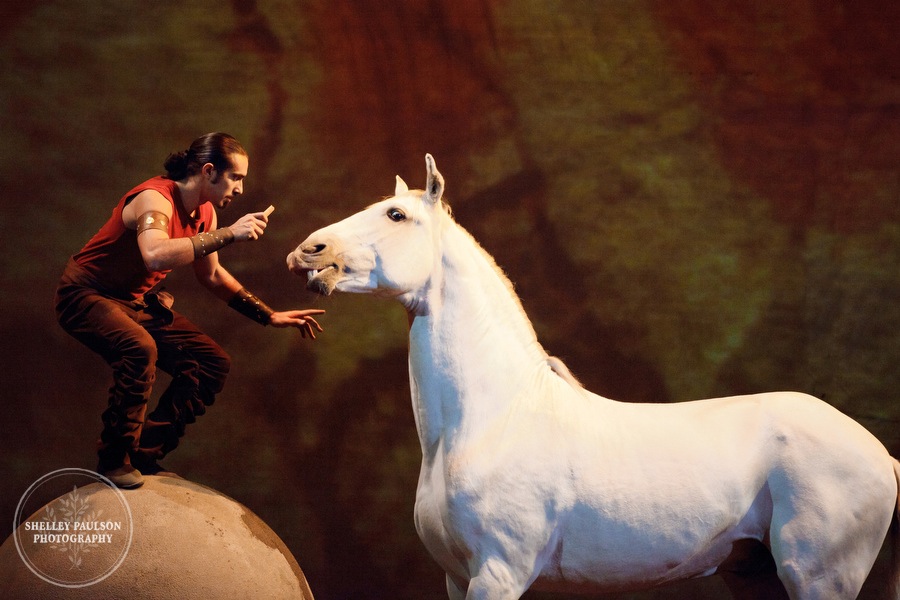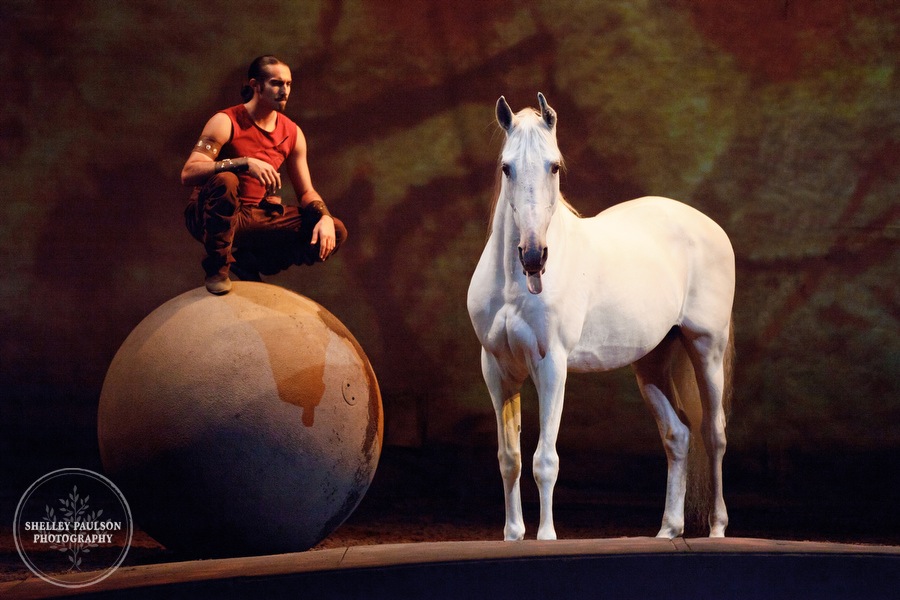 I think that thing he gave the horse to eat had peanut butter in it. 😀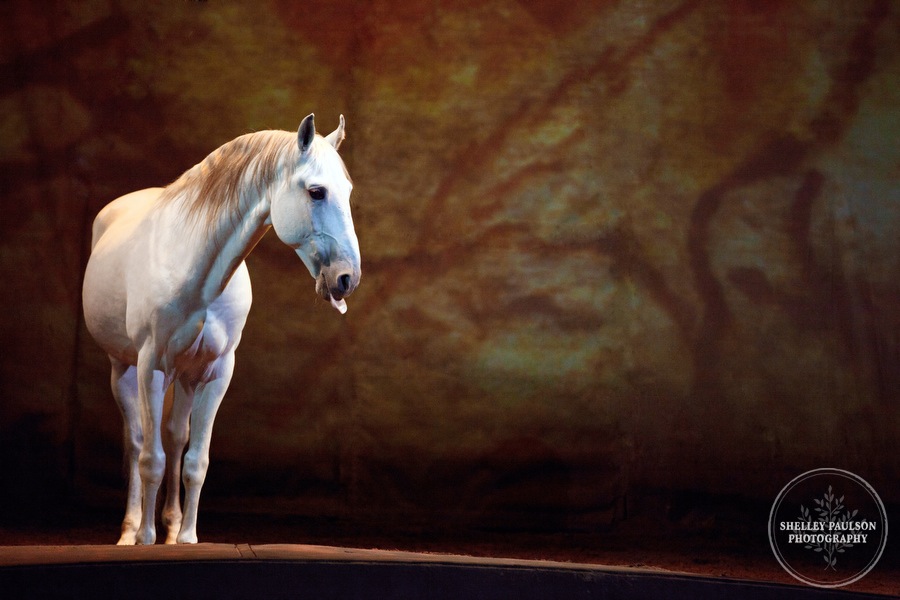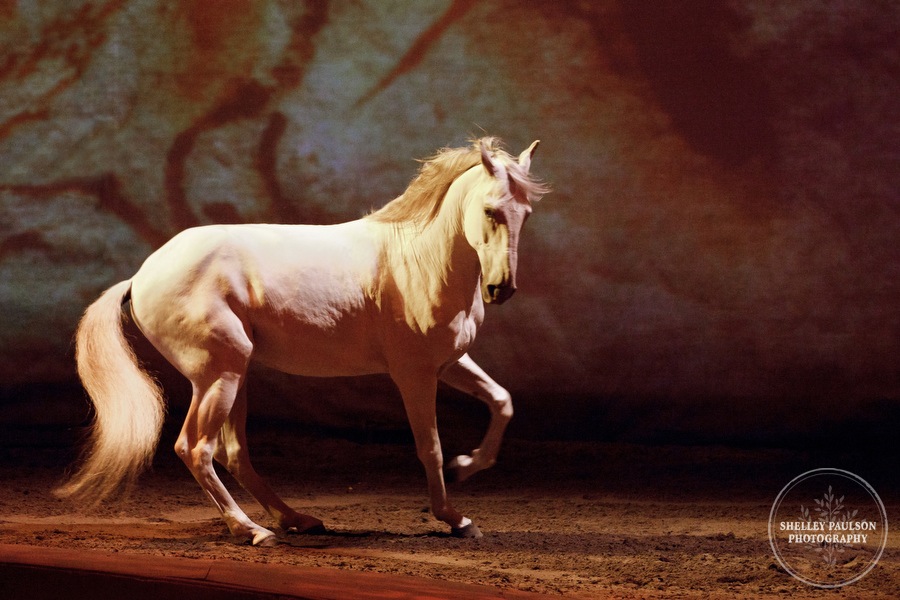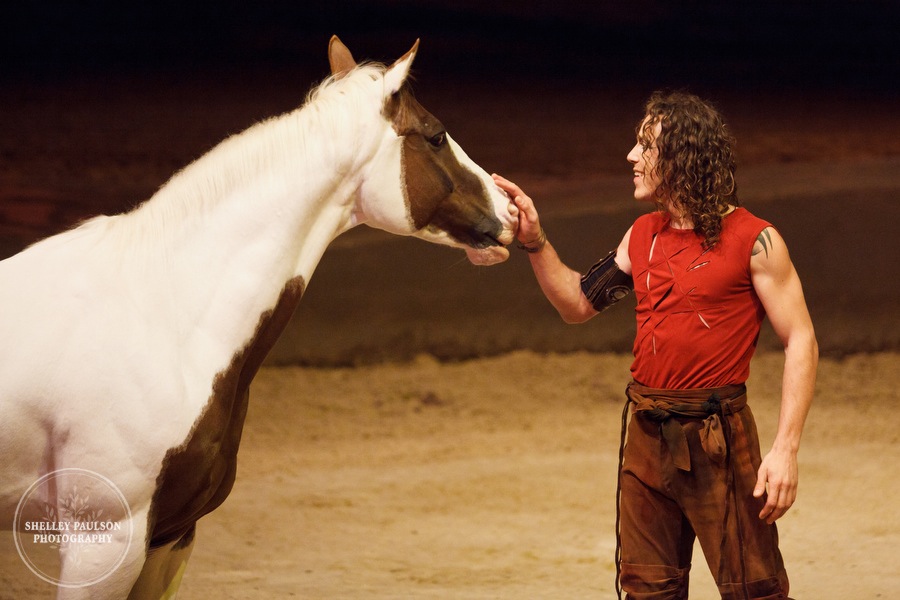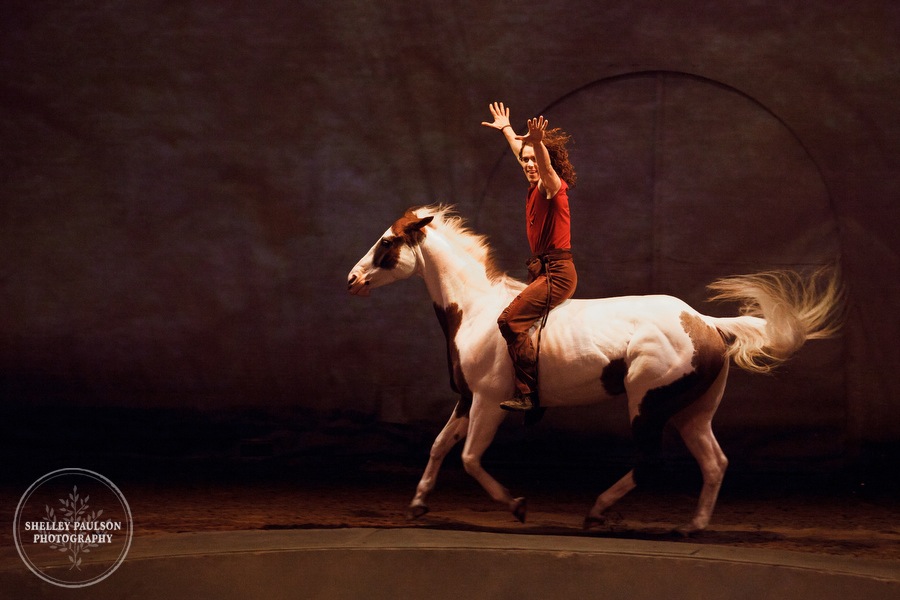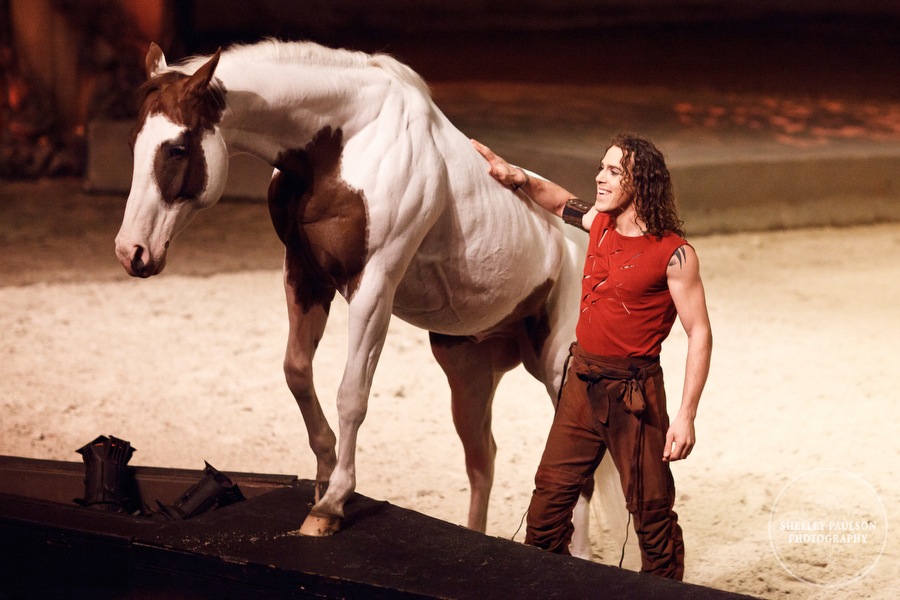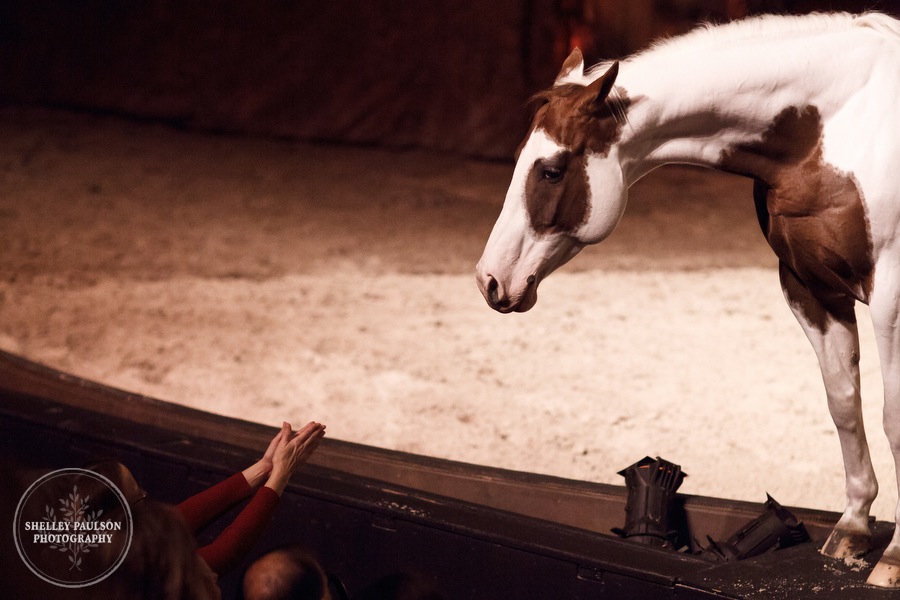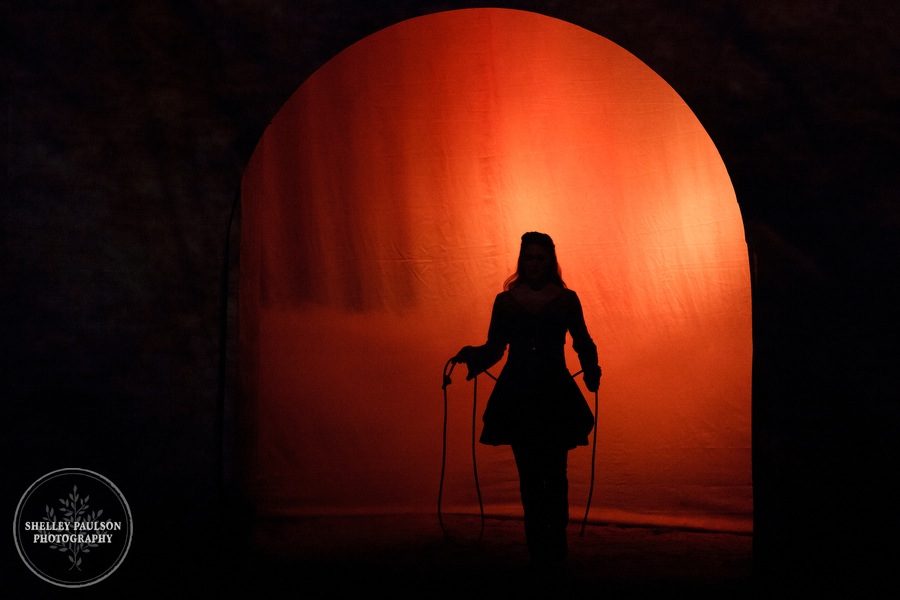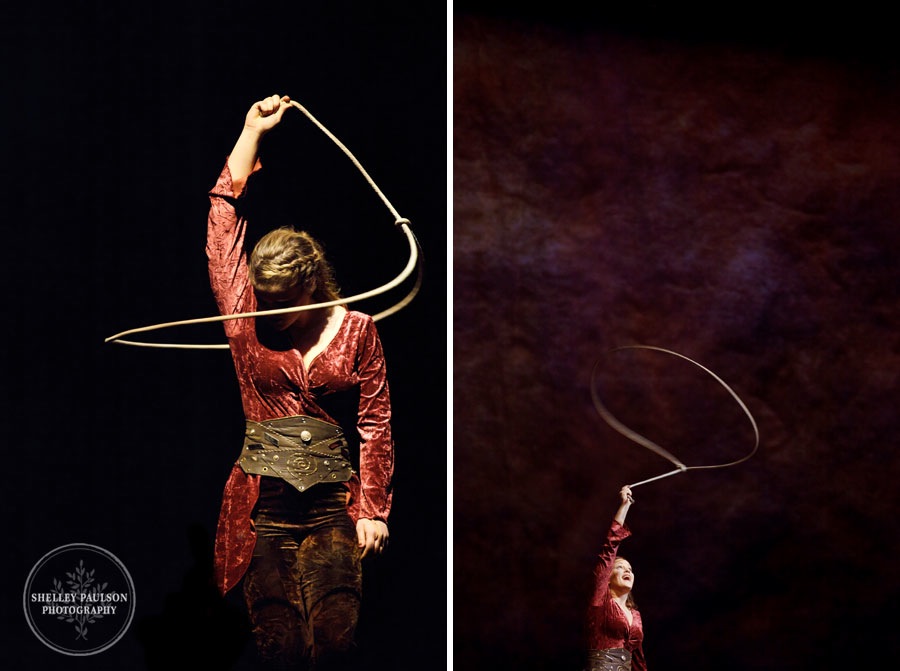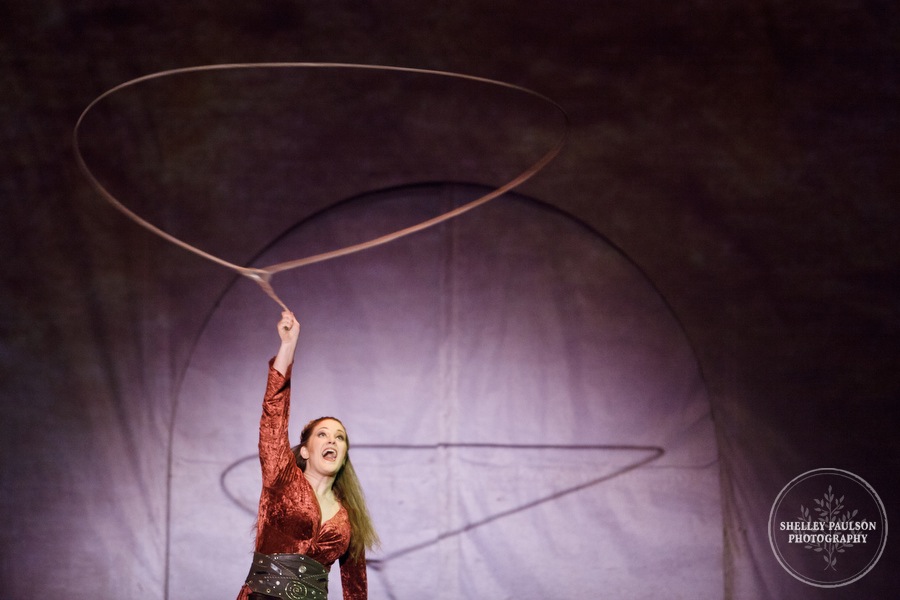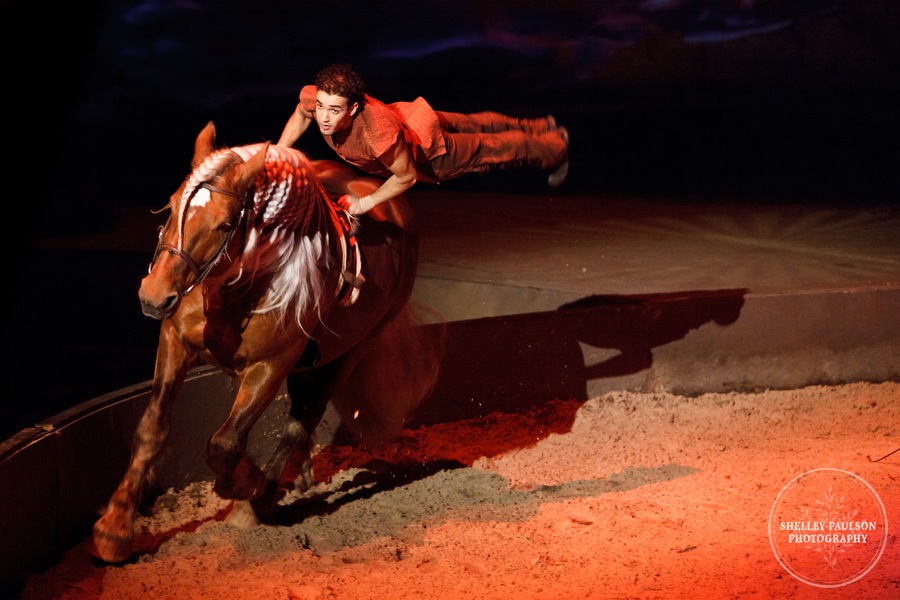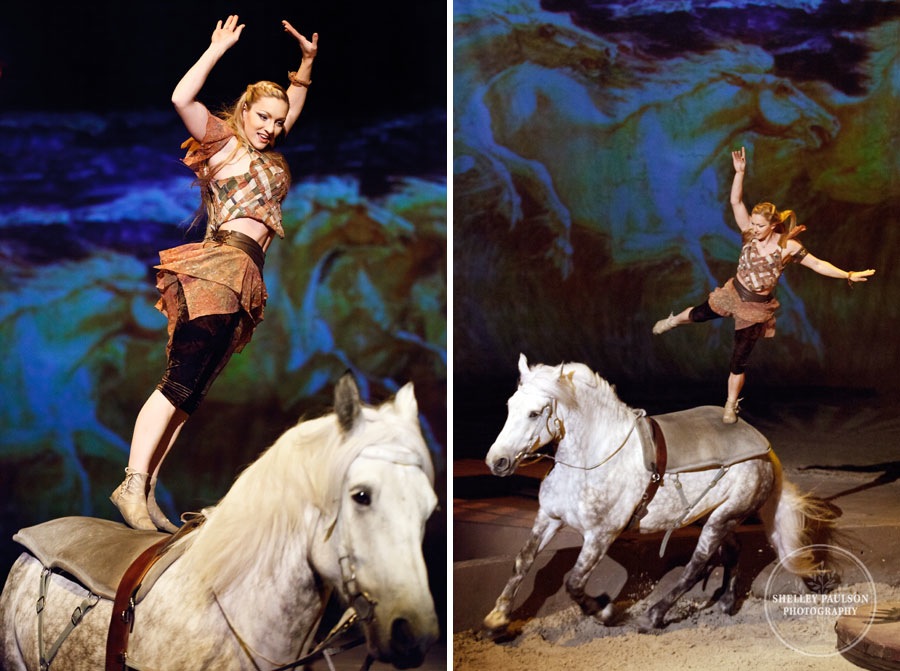 This looks way less hard than it is. This horse is cantering in a circle, and she is standing on his back, doing various acrobatics. I can barely stay on my horse bareback, with both legs around her, at a trot! I was so, so impressed with the performers who did this!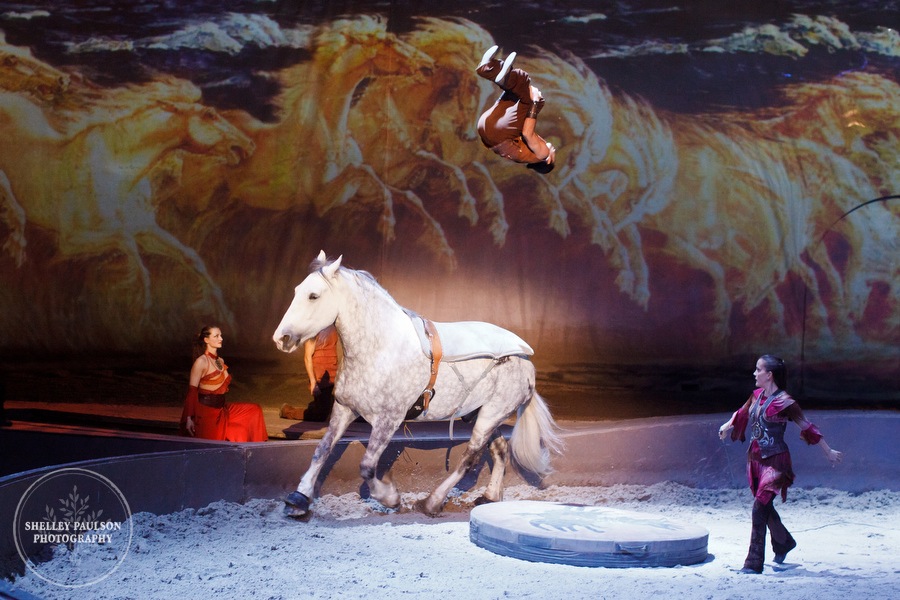 Um, wow!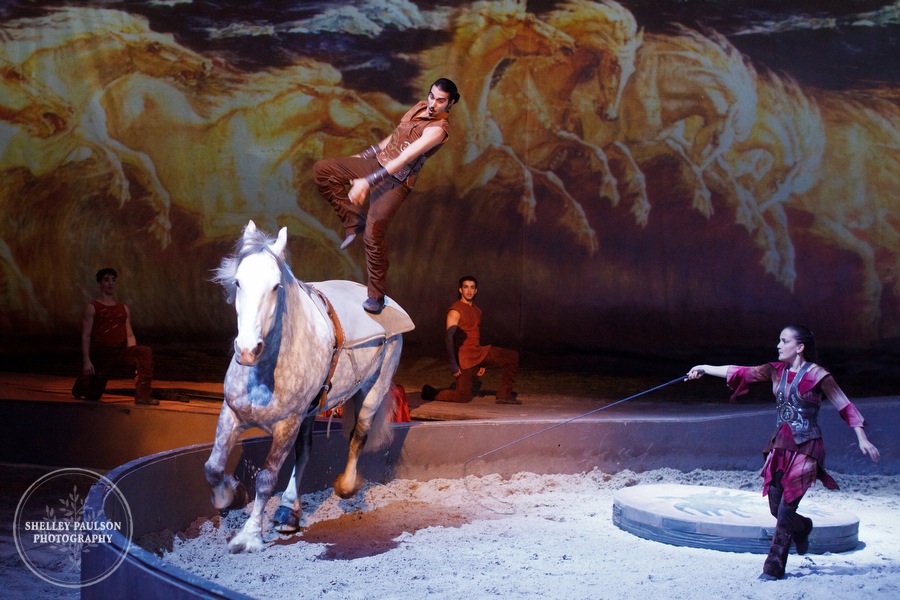 Whoa! Wait, no, don't whoa! Look at the handler trying to get the horse under the performer.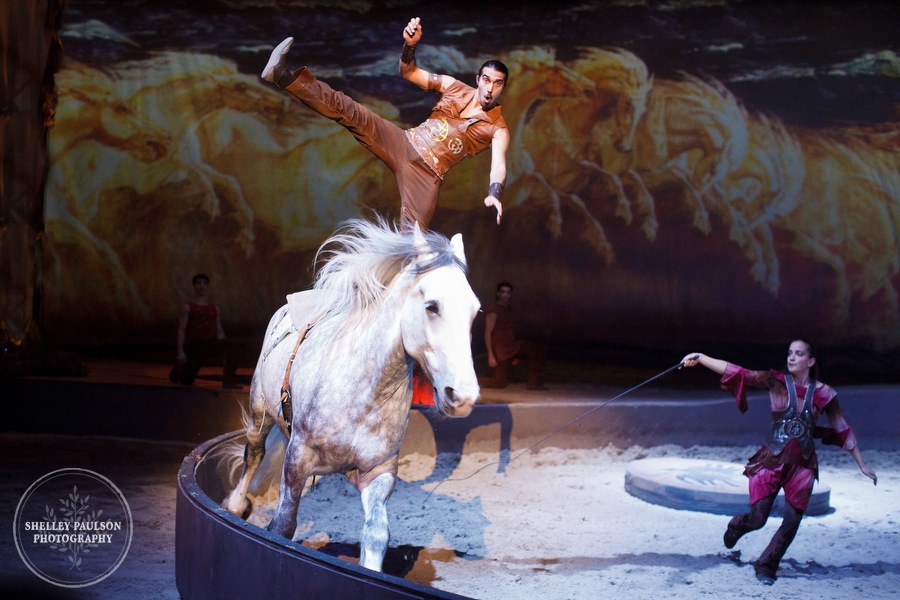 Such a great face!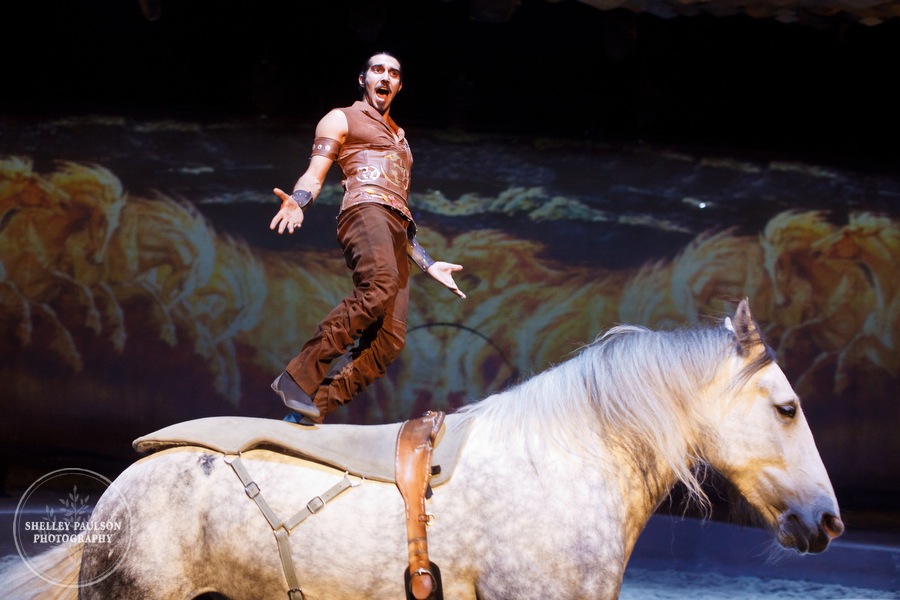 YEAH!!!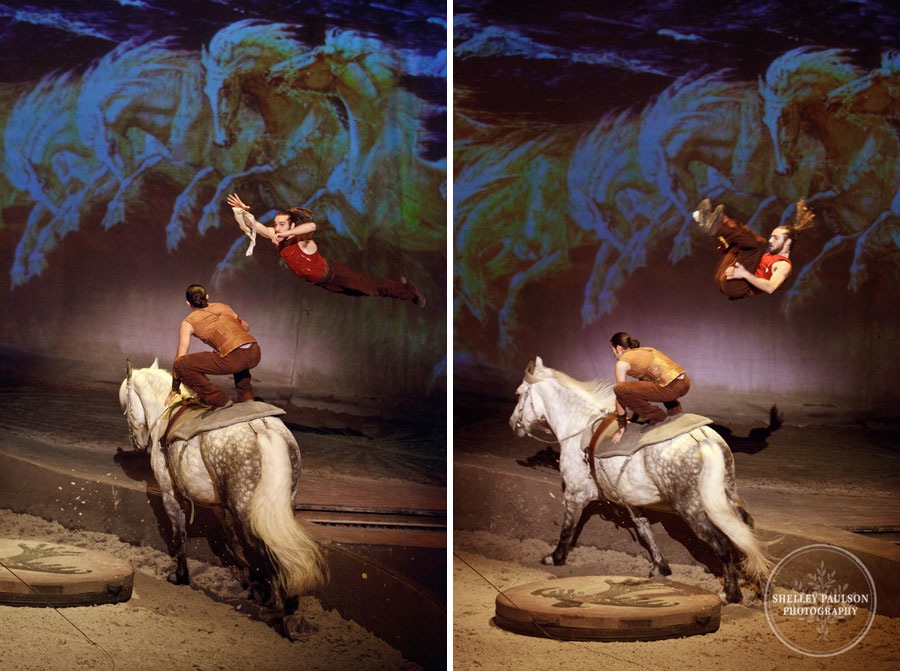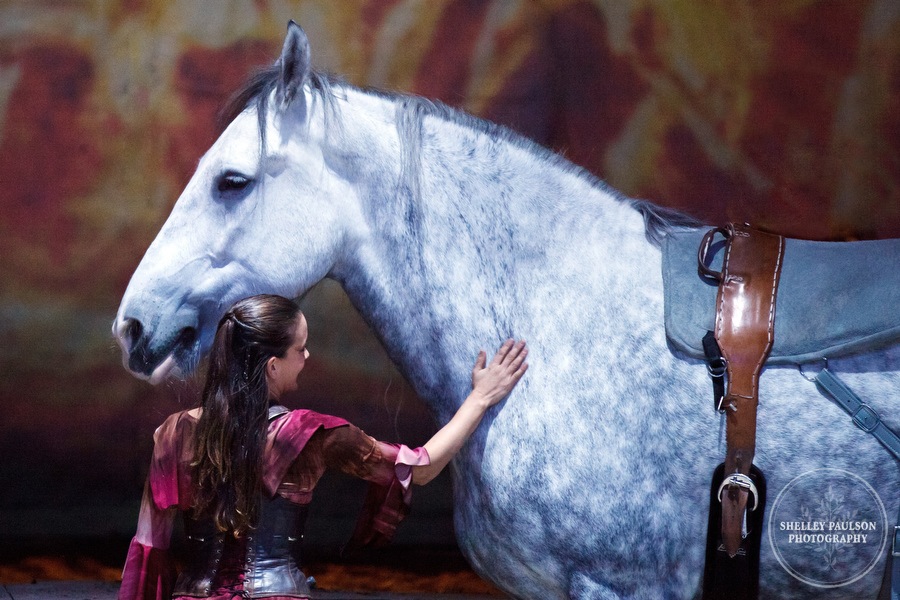 There were so many touching moments between acts, where the performers would praise the horses.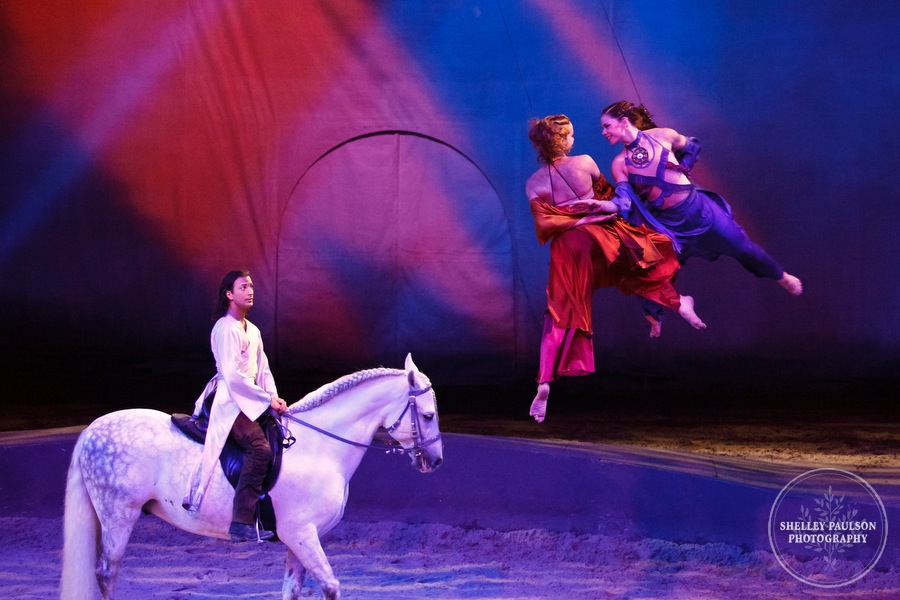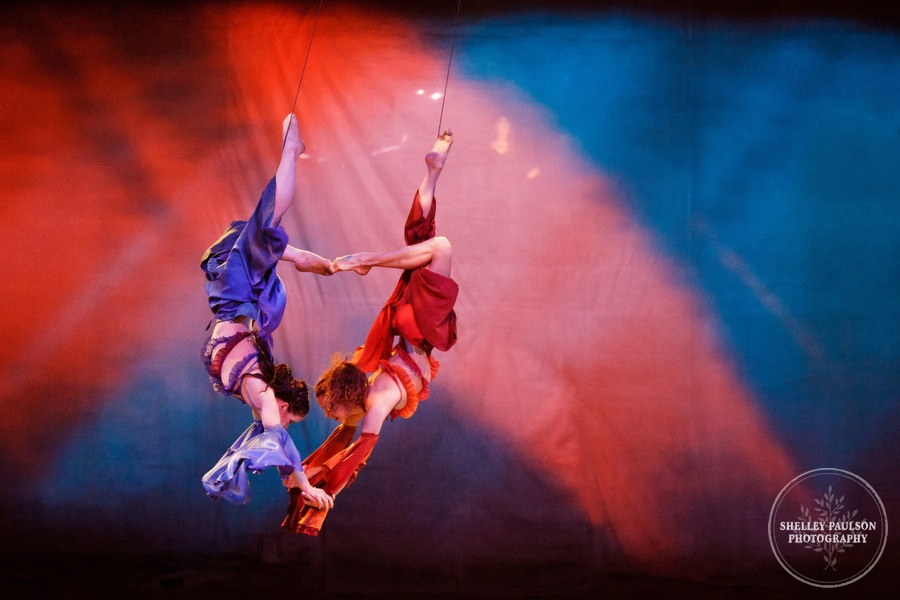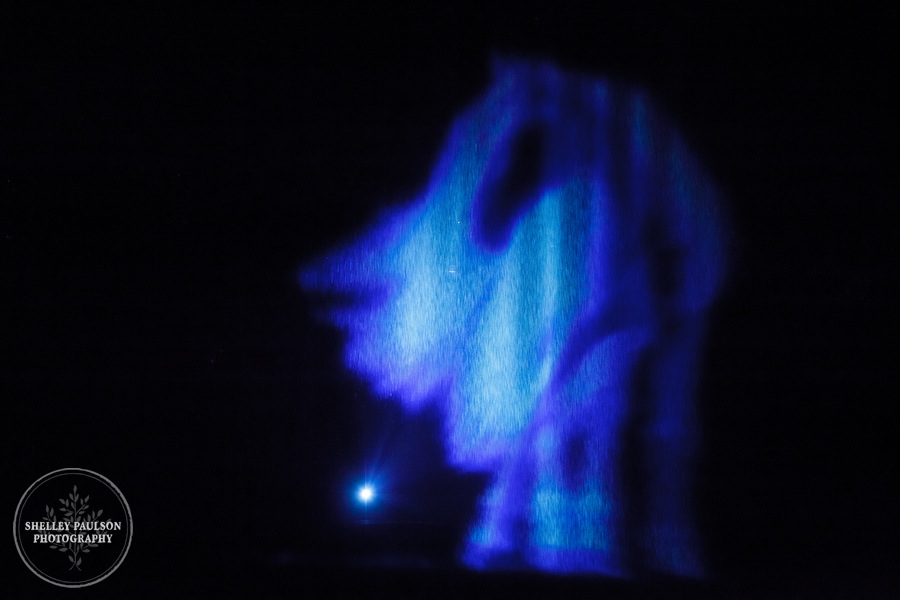 I loved this part, sand was falling from the ceiling of the tent, and they projected this horse on the sand. It was VERY hard to photograph, because the camera didn't know where to focus.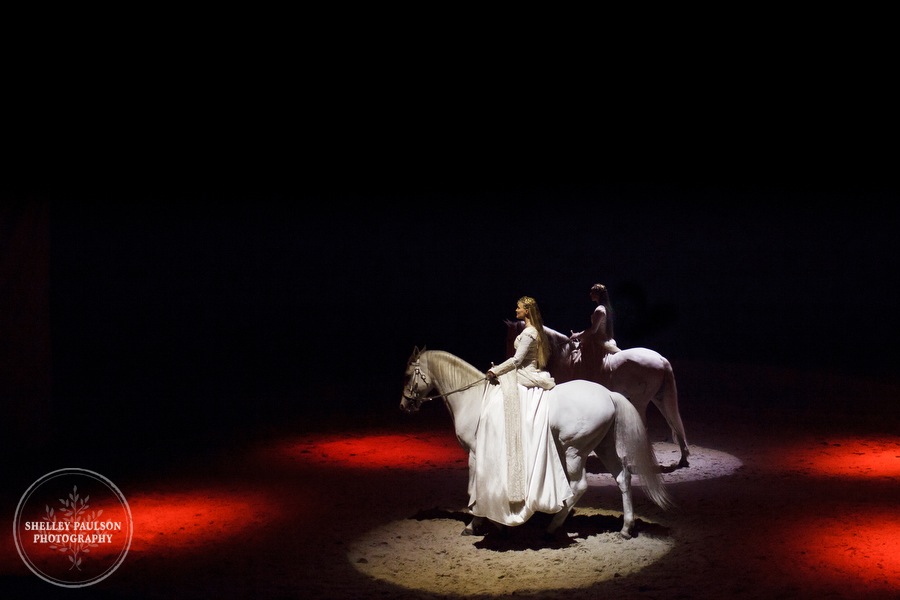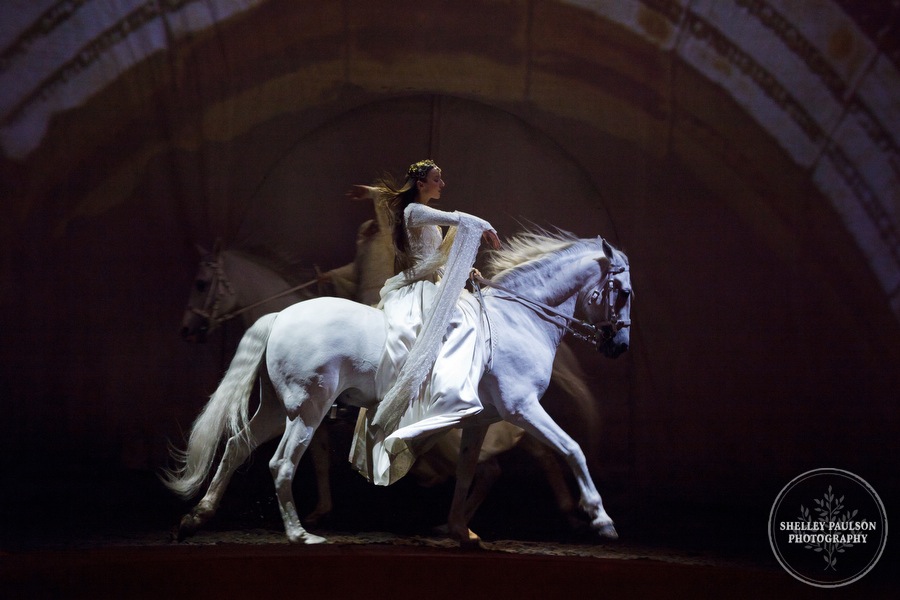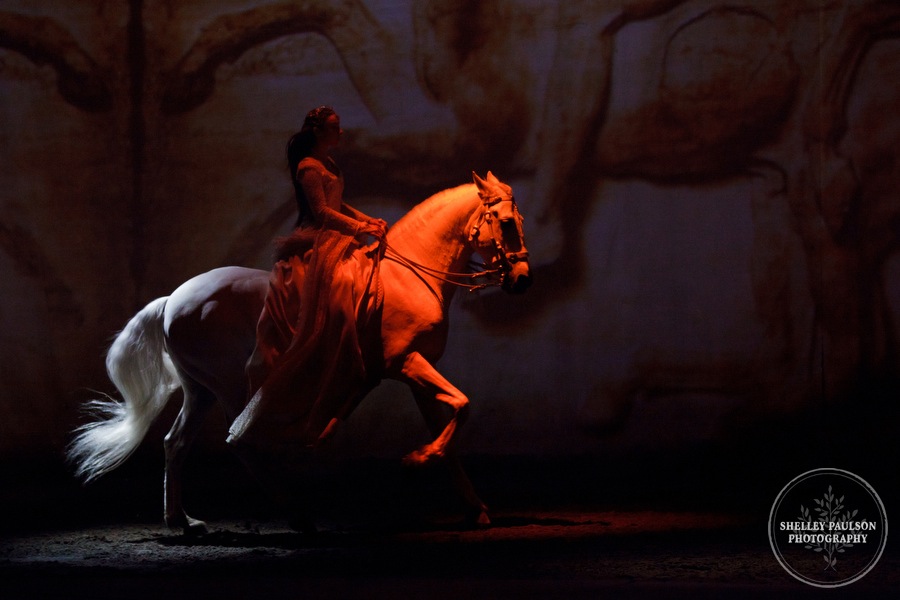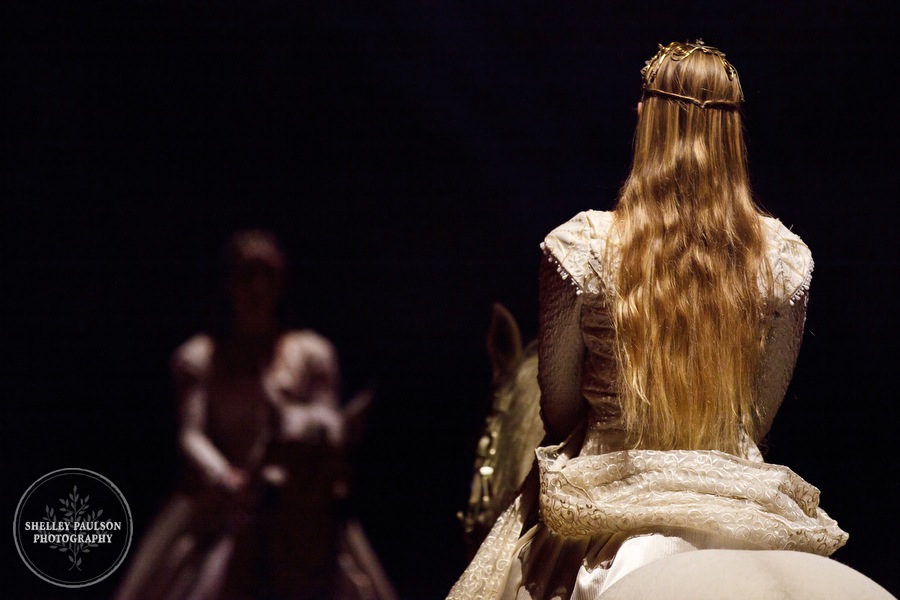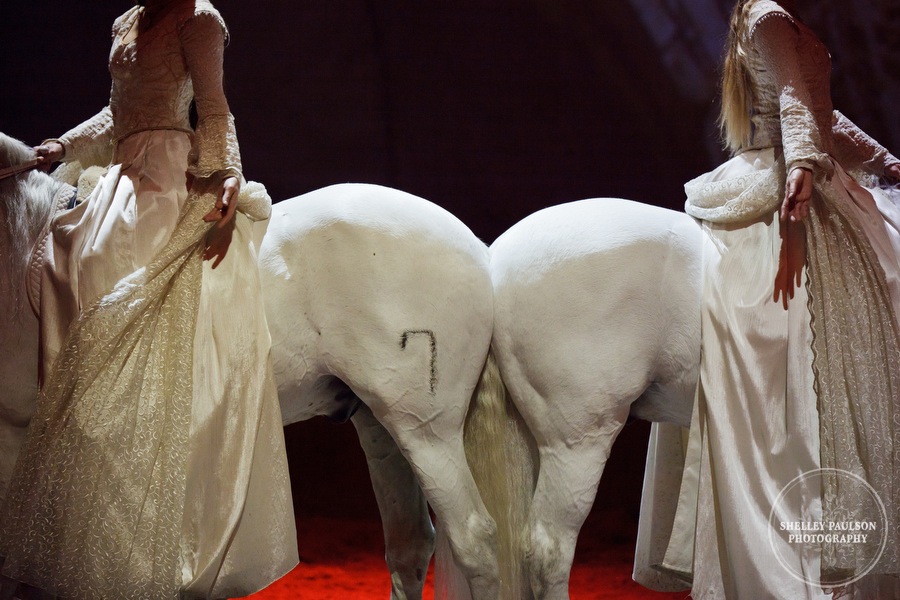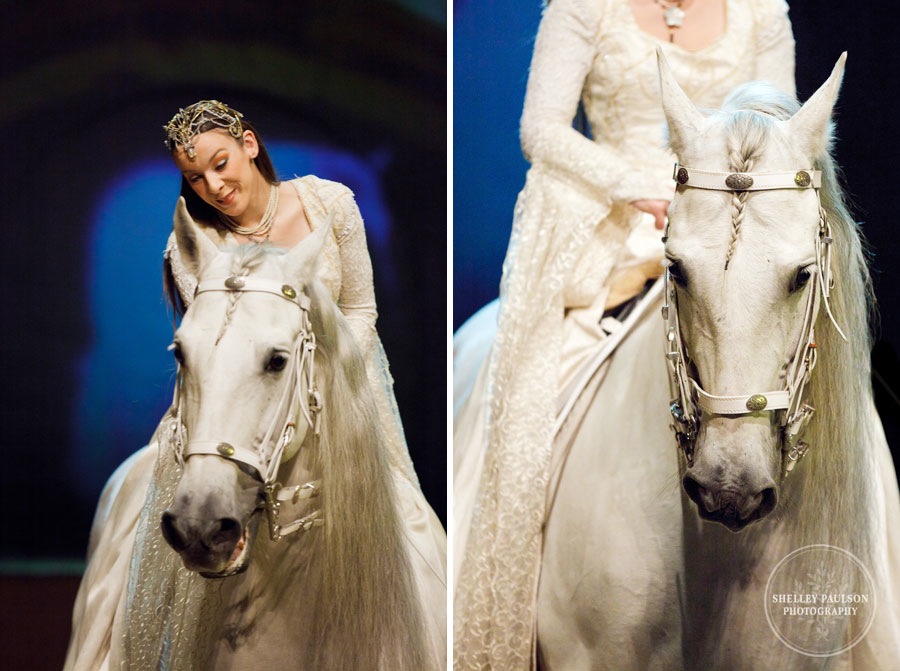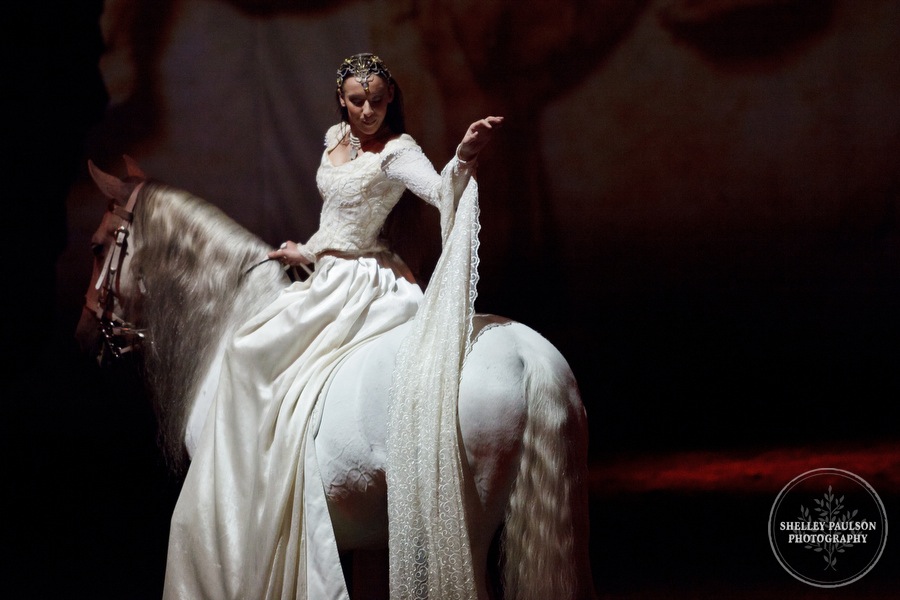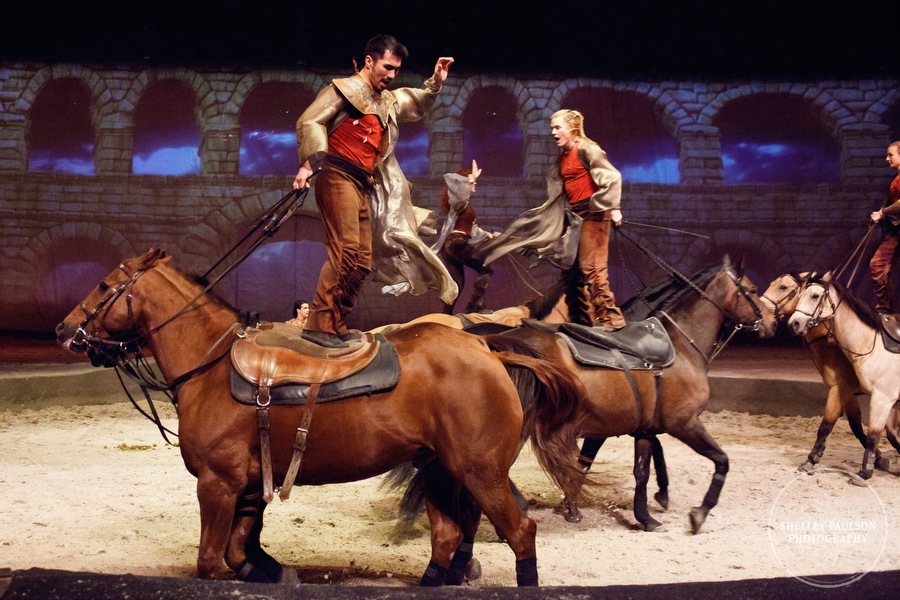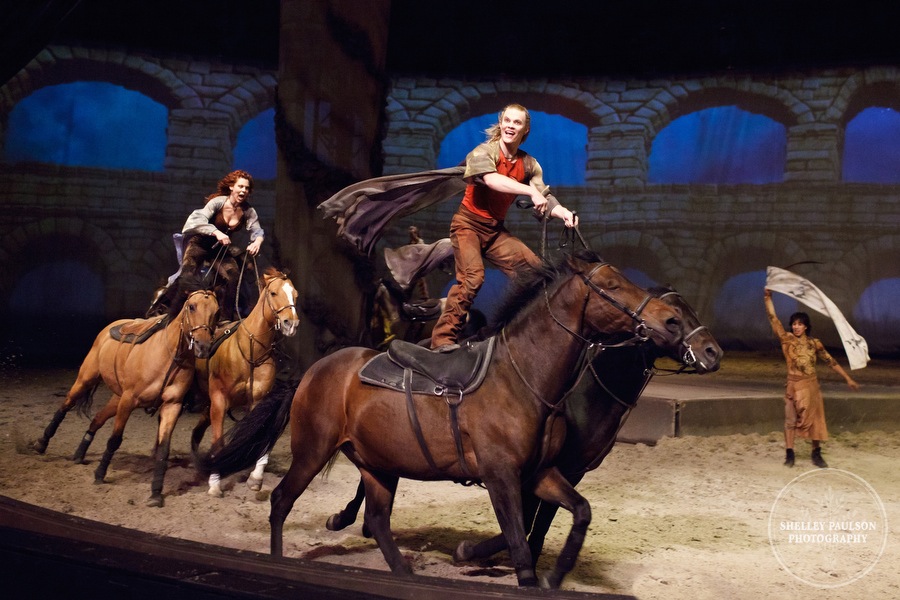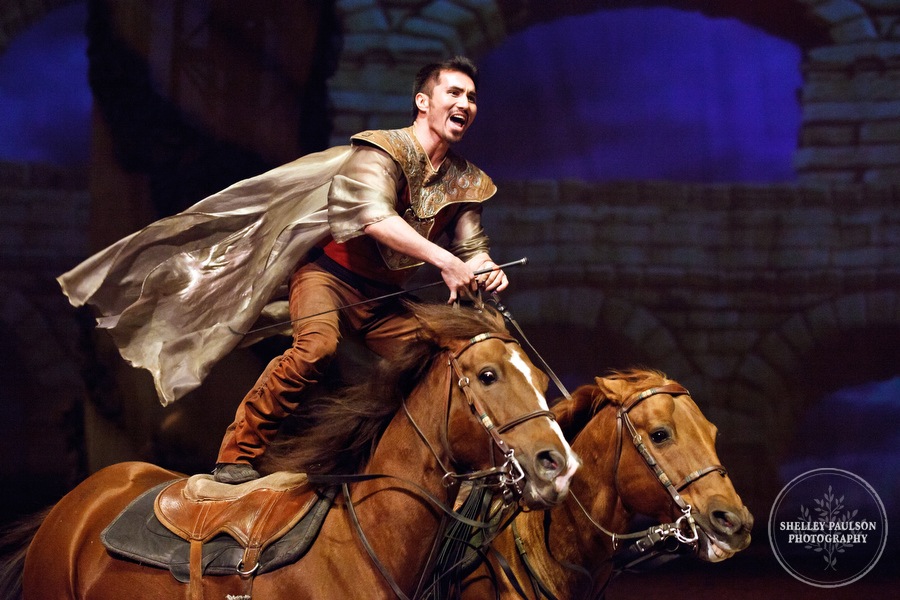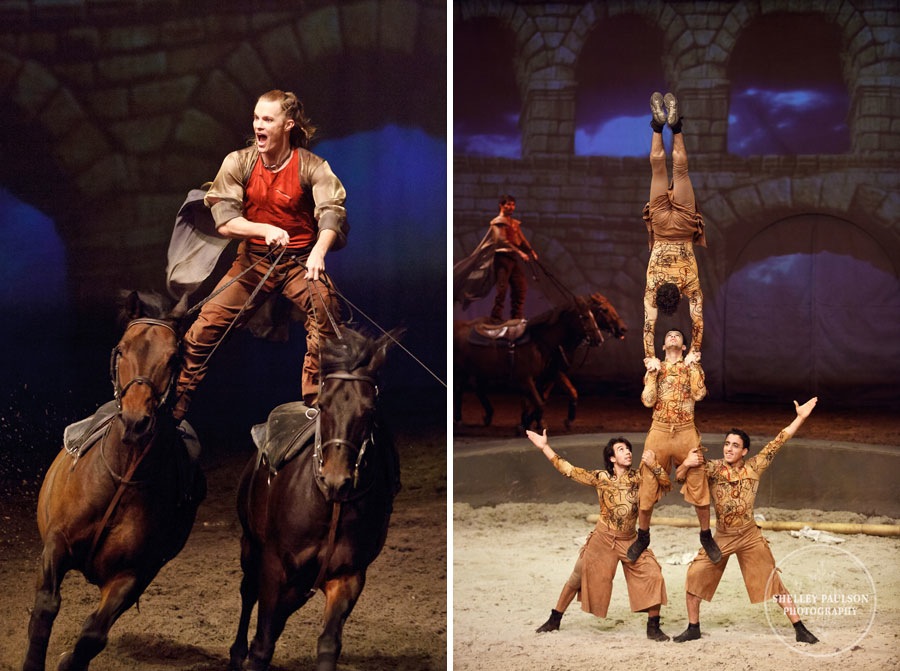 The acrobats were so great too! Scenes like this made you want to see the show multiple times because so much is going on at once!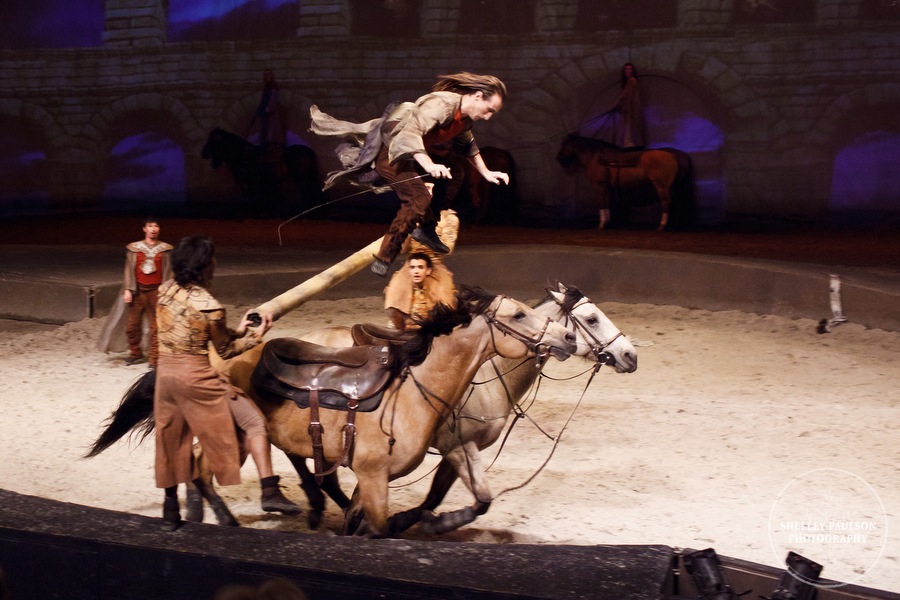 Oh, you know, just jumping over a log from horseback, back on the the horse's backs. NBD. 😉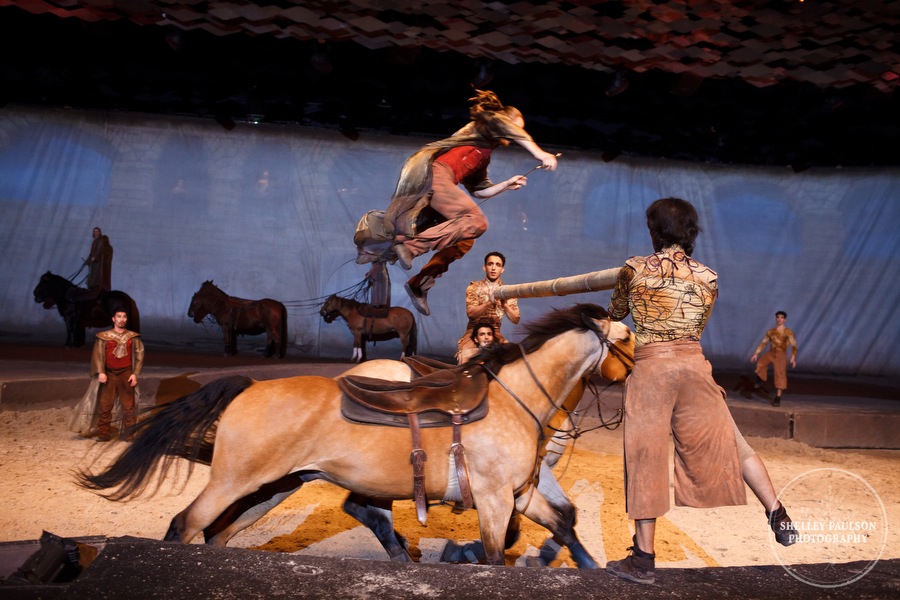 Different night, different performer doing the same thing!
Come back Thursday to see part 2!!