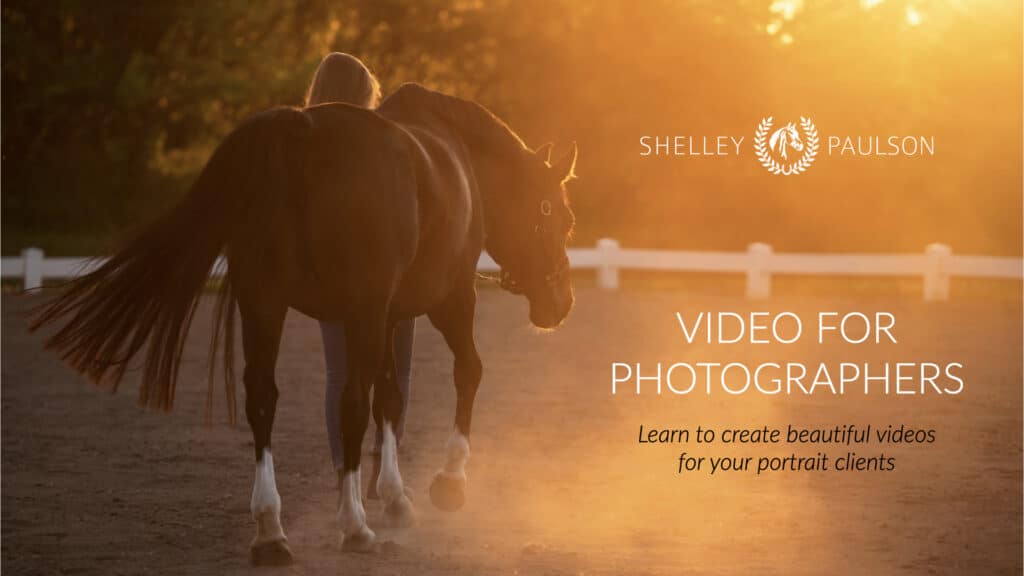 Photographers! Do you want to make beautiful videos for your portrait clients but don't know where to start?
Well, today I'm launching a brand new online course called "Video for Photographers" that will get you up and running quickly so you can offer video to your portrait clients right away. I will guide you step-by-step through the process, from setting up your camera to filming to editing to a beautiful, heartfelt finished product you can sell to your clients.
Visit www.shelleypaulsoneducation.com/courses/video to learn more and get started creating videos today!