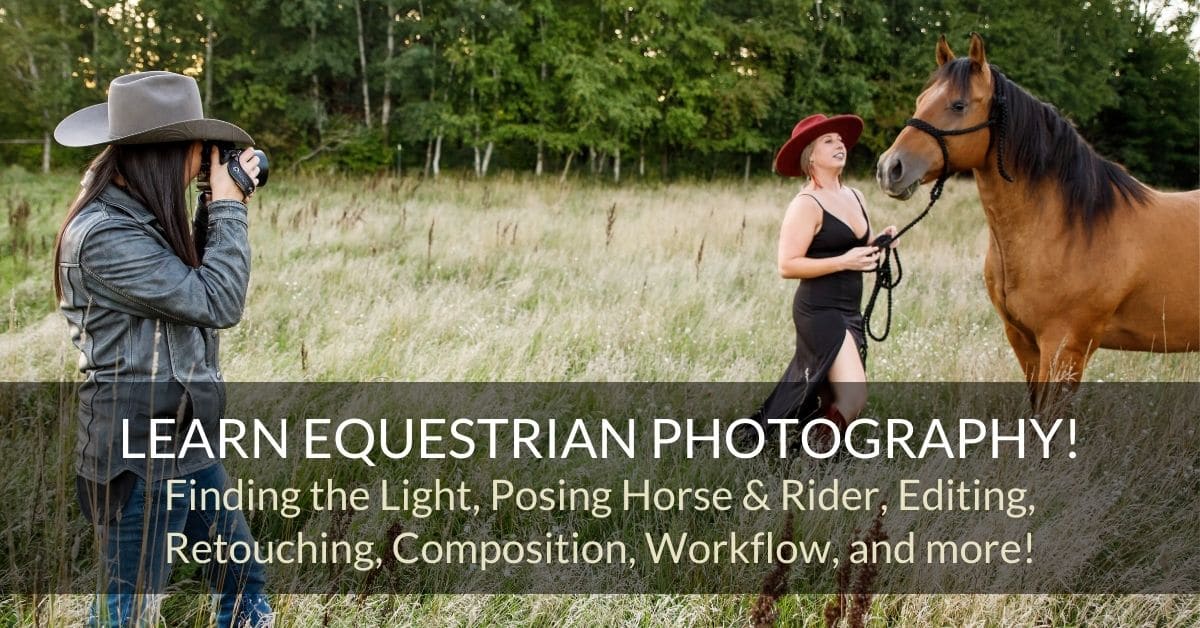 You're invited to an educational experience to learn how to create beautiful and inspiring equestrian images.
I created this mentorship instead of just offering online courses because I wanted to share my knowledge and experience with photographers I can personally invest in. I don't want people to walk away from a learning experience with me with more questions than answers or unable to implement what I've taught.
I believe a successful photography business starts with consistent high-quality images. Throughout the mentorship, I will be teaching how I approach equestrian photography from the ground up, laying a foundation that any photographer can build a successful business on.
During this 12 week mentorship, you will learn:
Natural Posing for Horse and Rider
Finding the Light, Finding the Magic
Composition for Better Storytelling
A workflow that Saves Time & Money
Lightroom for the Equestrian Photographer
Perfecting Your Images with Retouching
And more!
Plus you'll receive weekly coaching and have access to me throughout the mentorship when you have questions. You'll also join a community of like-minded, like-hearted photographers who will go on this journey with you.
This mentorship is offered only once per year. Don't miss your chance to learn my best secrets for consistently beautiful and meaningful equestrian photos!