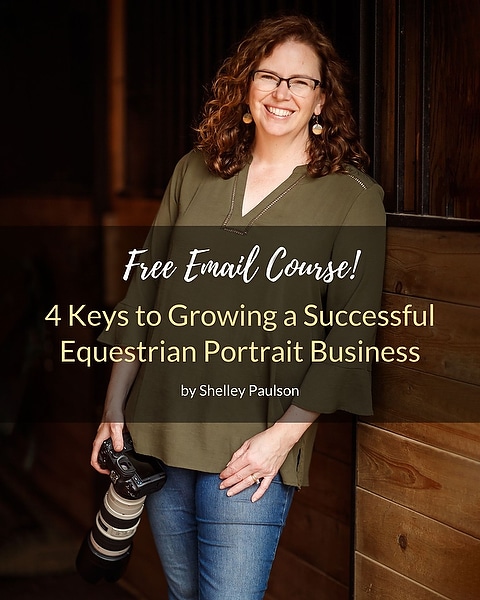 If you are an Equestrian Photographer looking to grow your business, then you might be interested in a new 4-part email course I'm offering called "Four Keys to Growing a Successful Equestrian Portrait Business."
In this course, I share four things I've learned in my 16 years of being a photographer that I believe every equestrian portrait photographer needs in order to grow a successful business.
All you need to do to get the course is click the link below – 4 emails delivered straight to your inbox over the course of a week – for free!
Plus, you'll be on the list to receive periodic emails with quick tips, industry news, featured images, and news about upcoming educational and mentoring opportunities.
Are you ready to grow your Equestrian Portrait Business? Then let's do this!