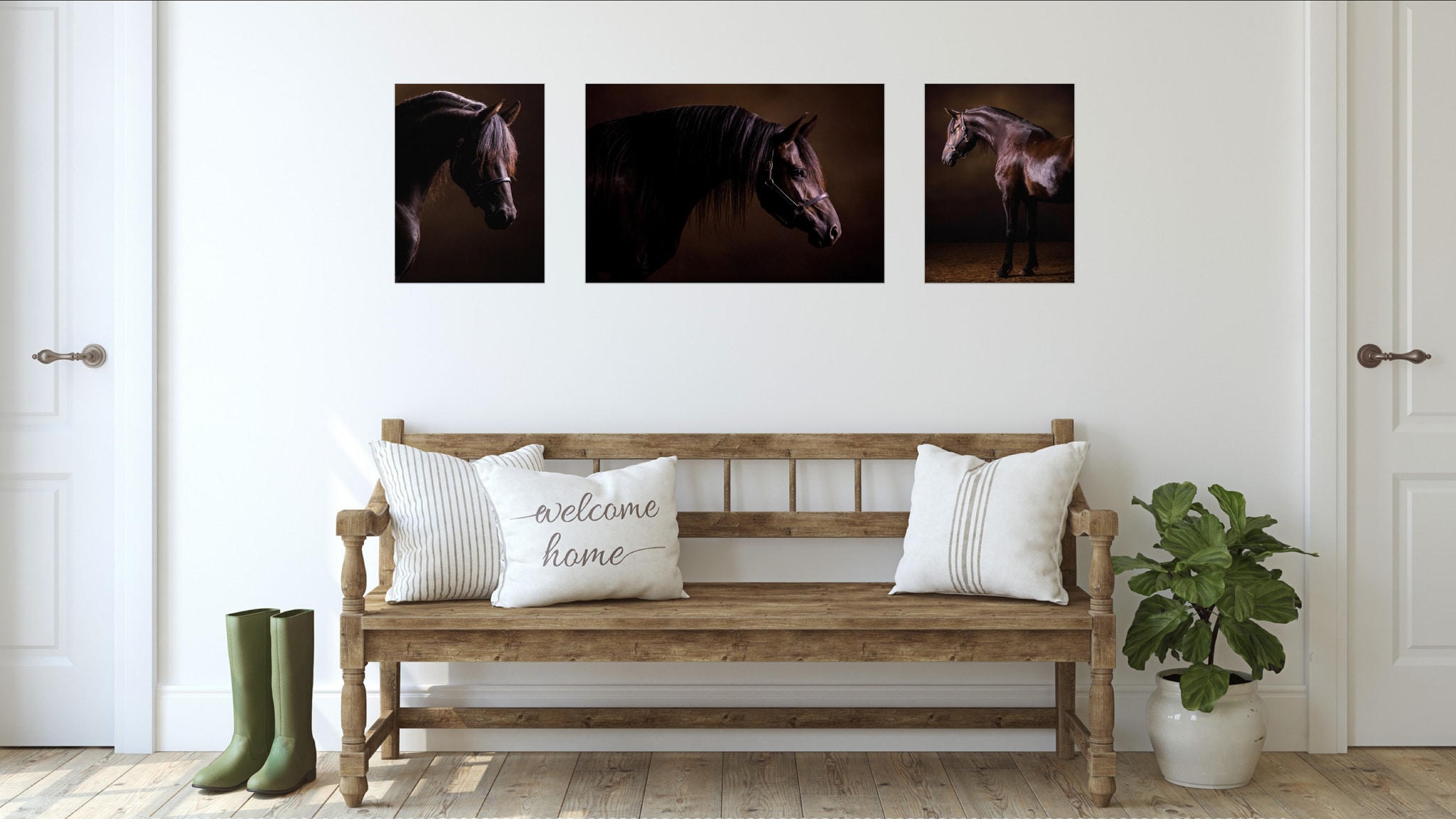 Your horse is a work of art, so shouldn't their beauty grace the walls of your home or office?
Announcing Studio Sessions, where I bring a backdrop and lighting right to your barn and create unique "Old Masters" style portraits of your horse. These sessions are short and sweet and can take place any time of day in any weather.
Studio Sessions are perfect for boarding barns where several people can sign up for a session on the same day.
With a Studio Session, you will get one-of-a-kind, fine art photographs to enjoy as art on your walls along with social media files to share online with your friends and family.