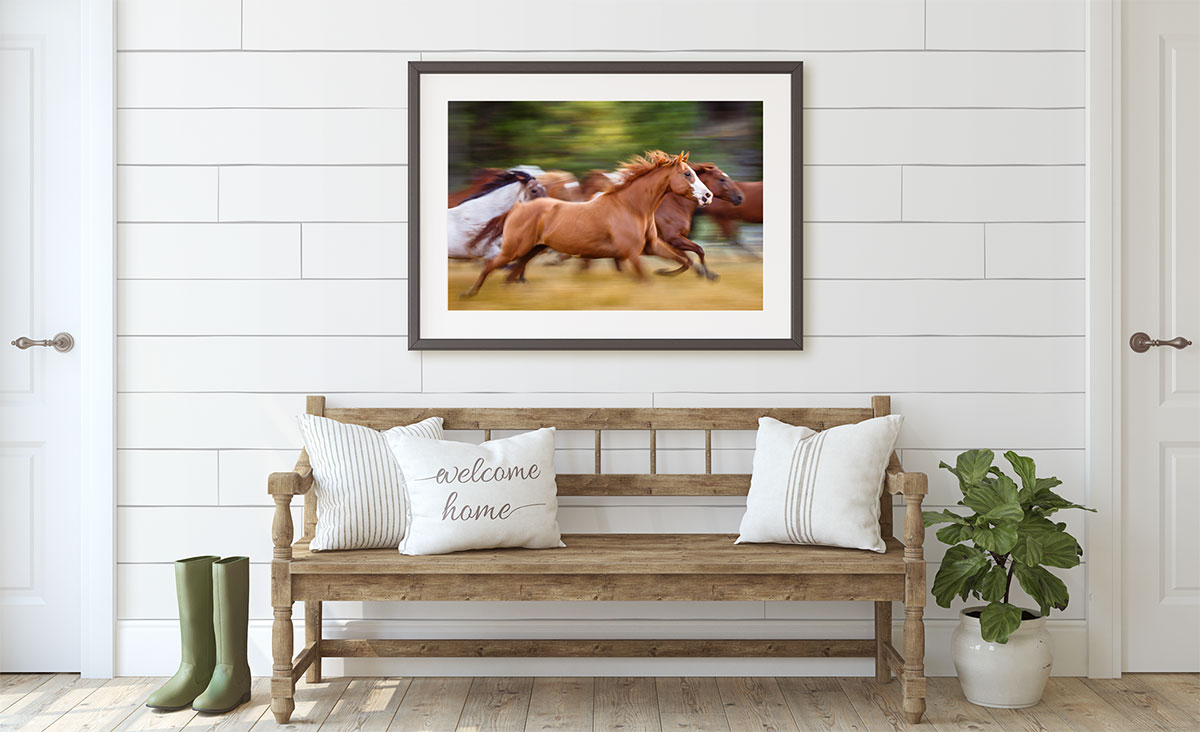 For about as long as I've been a photographer, people have been asking to purchase my equine photography to display as art in their home. It's been on my to-do list for far too long, mainly because I wasn't sure how I wanted to go about it and knowing that if I handled the printing and shipping myself, I would have to charge very high fees to cover the equipment, time and materials required and I wanted my photography to be accessible and enjoyed by many.
I finally got off the fence recently and decided to sell my work as Fine Art and Gifts through Fine Art America (also known as Pixels). They handle the shopping cart, printing, and shipping for me and have a 30-day money-back guarantee. I spoke with several friends who use them and they have been very happy with the service.
I also really like that in addition to wall art products (print, canvas, metal, acrylic, etc.), they offer smaller gift items like greeting cards, totes (I love bags!), notebooks, mugs, and even phone cases.
Ready to Shop? The first 15 orders will receive 25% off with the code: TSKPDS.