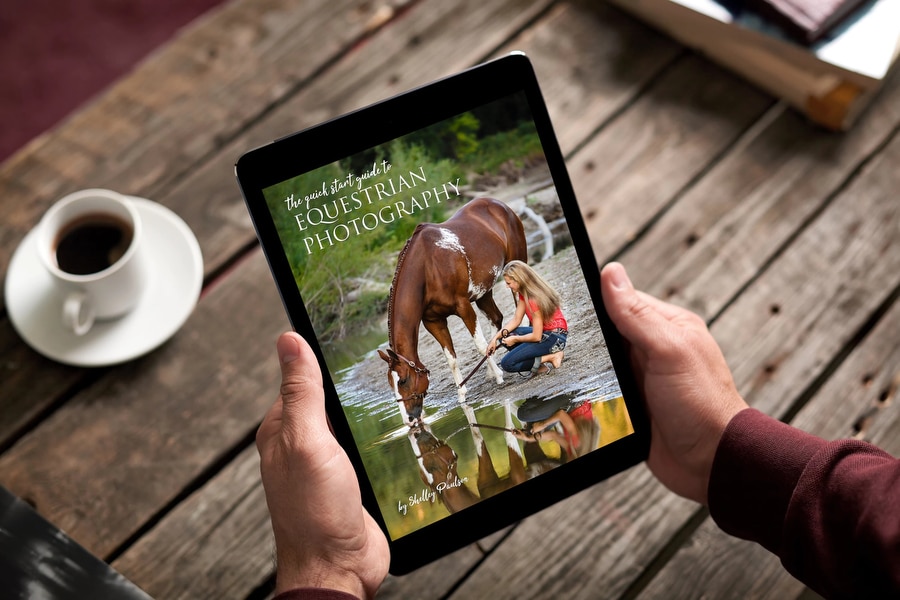 Photography season is upon us and it's time to brush up on our skills and learn some new ones before time gets away from us! I get a lot of questions this time of year about how I approach my equestrian photography sessions, so I thought it might be a good idea to put my knowledge together into an eBook!
So, I'm very excited to announce the launch of a new eBook, "The Quick Start Guide to Equestrian Photography." I partnered with Nicole Begley of the Hair of the Dog Blog to bring you this guide for people who are just getting started with equestrian photography and would like to get up and running quickly, as well as those who want to learn more about my approach to equestrian portrait sessions.
"The Quick Start Guide to Equestrian Photography" is full of lots of great information including…
Understanding horse behavior
Working safely around horses
Tools of the trade and settings
Preparing horse and rider for the session
How and why to get the ears up
Posing horse and rider
Capturing connections
When you purchase the eBook, you will receive the PDF in 2 formats: single-page layout which is perfect for printing, double-page spreads which work best for consuming on a large computer screen.
In addition, we have created a special StickyAlbum to download with the different posing options discussed in the guide. This is great for quick references at a shoot when you need more ideas on posing!
Nicole and I did a live chat this morning on Facebook. You can watch it below!