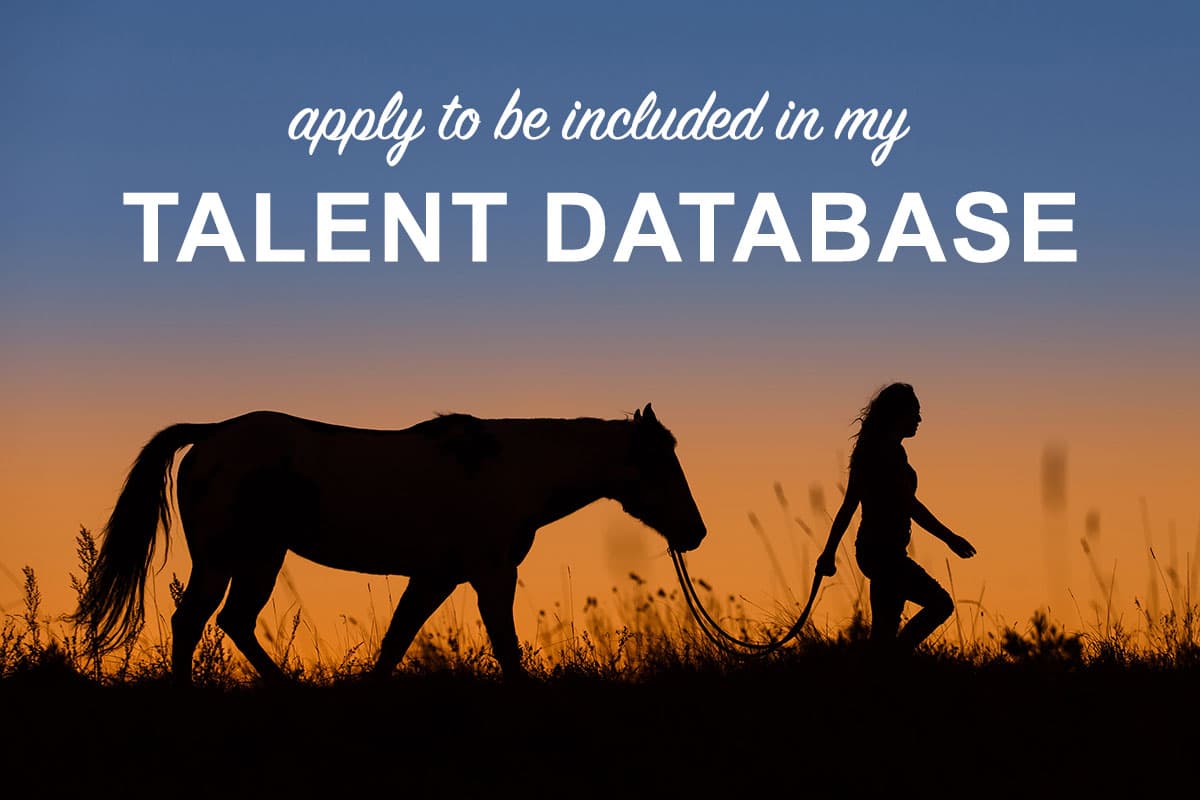 Do you have a good-looking, talented, and/or intelligent horse? Do you love photos of your horse? Do YOU like to be in photos with your horse? If you answered yes to any of these, then you should apply to be part of my brand new talent database!
If your application is approved, you will be considered for future stock photo and commercial photo shoots (past clients include Nutrena, Farnam, SmartPak, Horse Illustrated, Horse & Rider, etc). Some opportunities are paid, some are in trade for photos or products.
Most shoots take place within 75 miles of the Minneapolis/St. Paul Area in Minnesota. Please do not apply unless you are in that area or are willing to travel there for a shoot.
Horses must have good ground manners, be easily positioned, and be willing to stand still for several minutes at a time.