Being a high school senior can bring a mixed bag of emotions. Excitement about the future – leaving home, learning in a new environment, choosing a career; but it can also bring about changes that aren't easy – less time for riding, or even having to give up riding altogether for a season.
For the past 5 years Paradis and Scarlett have been inseparable, galloping through cross country fields, fearlessly sailing over jumps and obstacles.
When Paradis was sharing with me her goals for the session, she shared "When I go off to college I will not be able to bring Scarlett with me. I would like to be able to see the incredible bond that we have, feel real love and trust in the photos."
This is what it's all about for me.
To capture not just what you looked like when you were with your horse, but what it felt like. And why? Because you will not always have your horse with you, and I want you to remember the beauty AND the feeling when you look at your photos years from now.
Such a beautiful girl!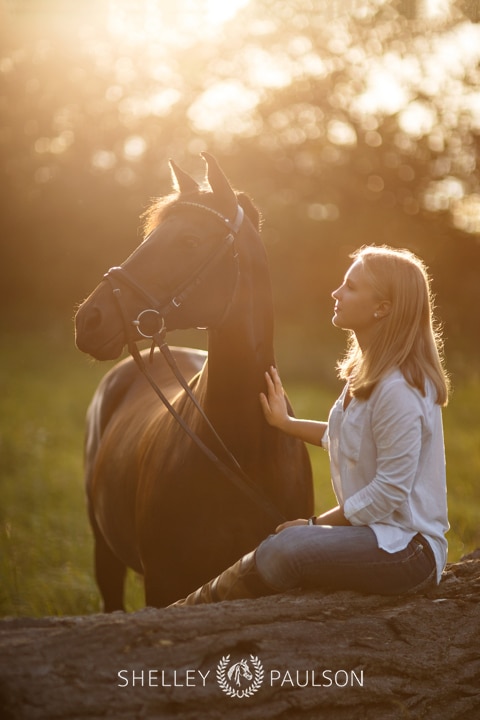 This is one of my all time favorite photos. I love the connection, the warmth, the way the light brings it all together…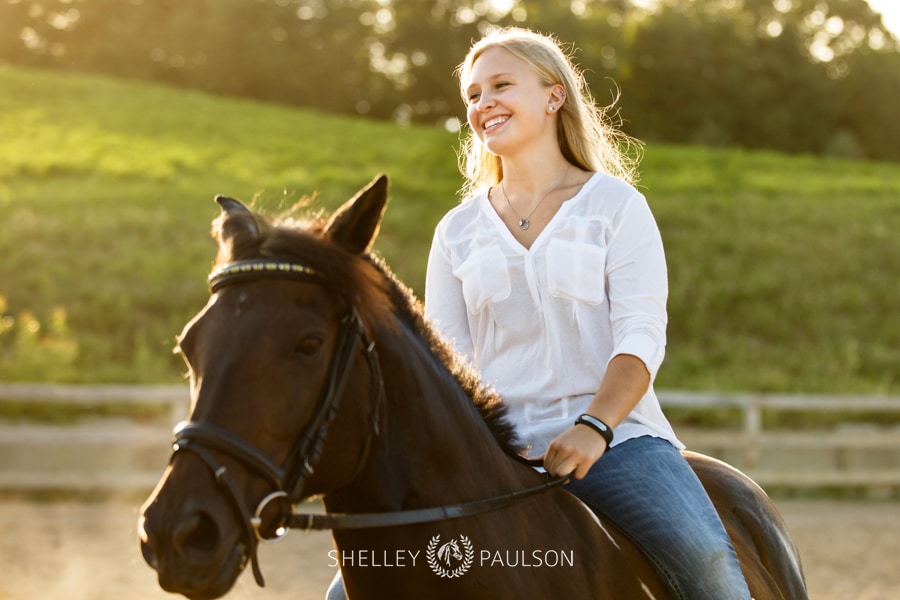 Can you feel her joy?
I love me some backlit dust!
Paradis has a beautiful confidence that shows in her smile.
She's also out-standing in her field. Sorry, I couldn't resist. 😉
Perfect ending!