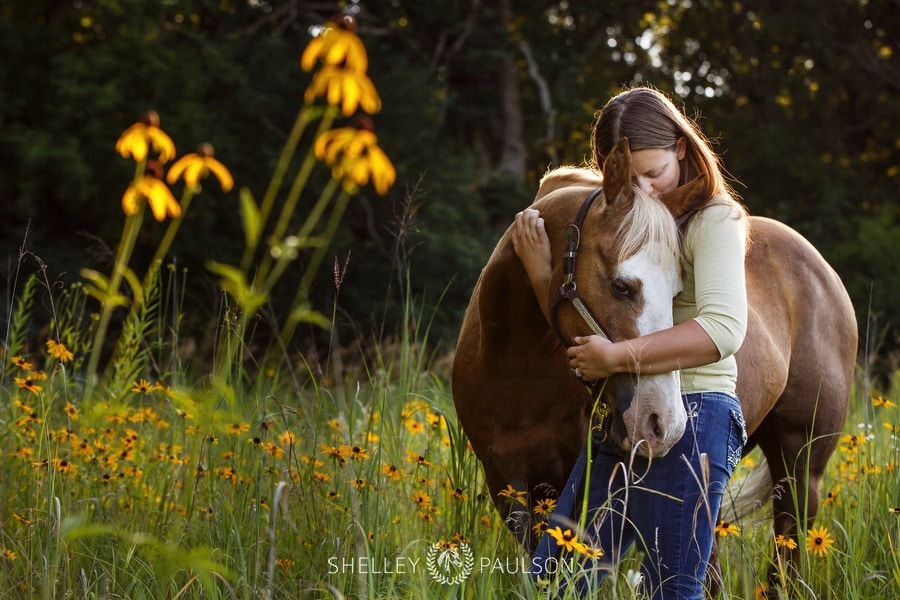 Anna and Sunny grew up together and were the best of friends. They had spent 21 years by each other's side galloping through fields, exploring their world, and learning the true meaning of friendship. They knew each other as they knew themselves.
Anna's family bought Sunny as a yearling. He was to be shared between her and her sister. When Anna was 12, Sunny became all hers. They spent nearly every day together and Anna's life revolved around Sunny. He would come whenever she called his name and give her a sad look when she would say goodnight to him. He knew her secrets, he was her life.
But as Sunny grew older, he developed a terrible lung condition called "heaves" which made it increasingly more difficult for him to breathe. Last summer, they came a point where there was no longer any treatment options to keep Sunny healthy and breathing comfortably. It was time to do the right thing for Sunny, even though it meant Anna would be the one finding it hard to breathe for awhile.
Anna's last day with Sunny was filled with hugs, kisses, tears and sunlit fields bursting with golden flowers. I had the privilege of being there to give Anna the gift of memories in the form of photographs with her sweet boy.