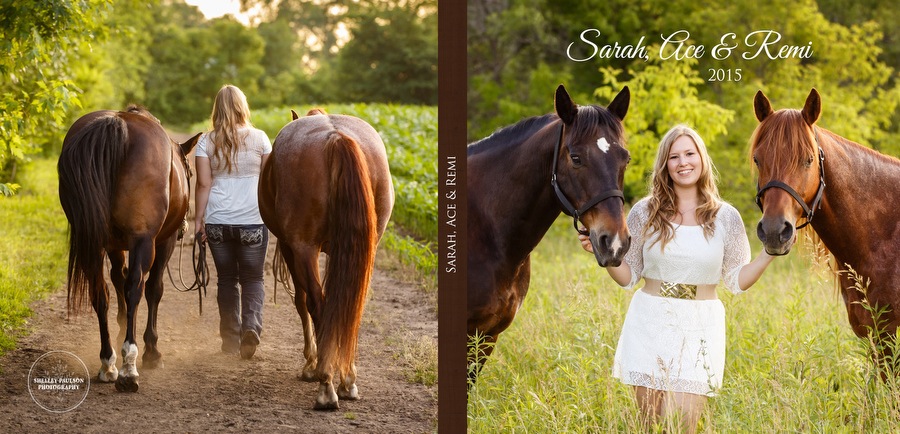 I thought it would be fun to share Sarah's photos with you by showing the design of the photo album I created for her. If I had been thinking ahead, I would have taken a photo of her album before I shipped it off, but I only had this idea today, so there's that. 🙂
I was Sarah's senior photographer a few years back. At that time, she only had Ace, the bay quarter horse in these photos. She recently bought Remi, and her mom thought a photo session with both horses would be a great birthday gift! (A little birdie told me she cried when she open the gift certificate!)
I love photographing Sarah. She has a beautiful confidence and a wonderful relationship with her horses. Because of the trust she and her mom put in me, and my comfort level with Sarah, I felt free to play and experiment with different angles, lenses and light during the session. Because this was one of my first sessions this summer, something about it freed my heart to push my own creative boundaries for the whole season. I can't wait to show you all the fun my horse-loving clients and I had this year!
Almost all of my clients purchase albums with their sessions. I build them into my collections because I like that my clients have all their favorite photos from our session in one place that's easy to share with friends and family. I also believe in making albums for my clients because I am a big fan of printing photos and not just letting them exist in the digital realm. 🙂
Sarah's album was a 10×10 Signature Album from Millers. It lays open flat, so I designed across the fold and make wonderful panoramic spreads that tell the story of Sarah and the horses she loves so much.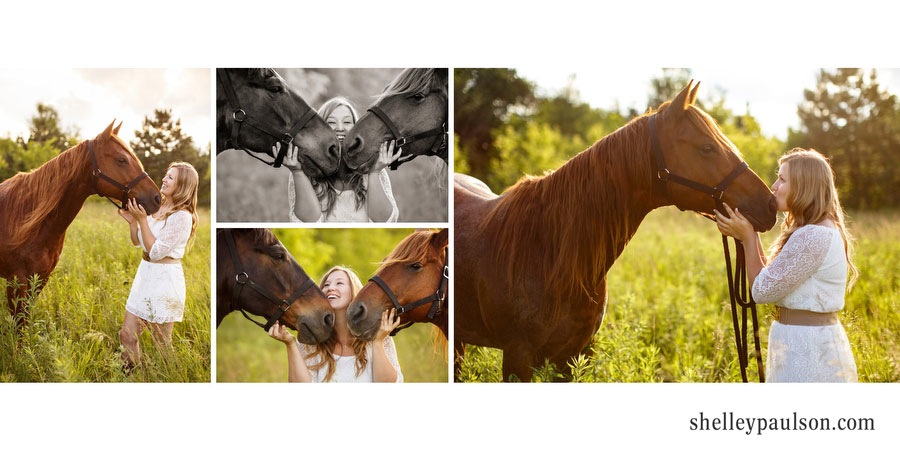 Doesn't Remi have just the BEST hair? Oh, that mane!