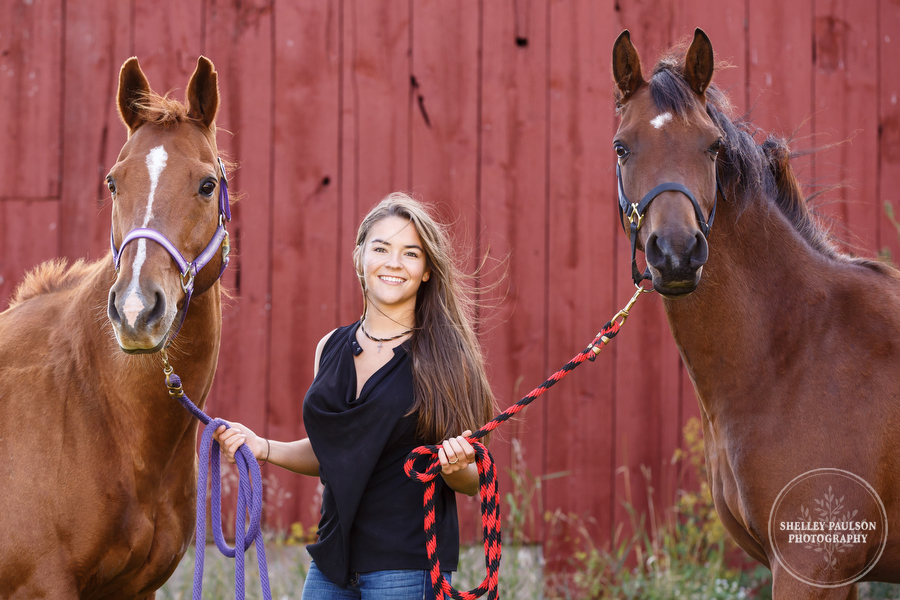 If I could be granted a superpower, I think I would want the ability to control the weather. I feel like I've turned into an amateur meteorologist over the years, as I try watch and read multiple weather reports and forecasts to figure out when to go ahead with a session and when to reschedule. If I could control the weather, life would be much easier! But as it is, things always seem to work out.
Take, for example, Kelly's senior session, which took place on a warm, sunny September day. The only thing we had to contend with was a fairly stiff breeze. I loved Kelly's attitude about it and her amazing hair, that would blow beautifully in the wind, and then just fall right back into place! The horses weren't familiar with this location, and combine that with wind and this weird lady with a camera asking them to stand still and be handsome on command, and we got some pretty great expressions!
Kelly was such a fun person to photograph. Comfy in her skin, with an easy smile. She's also very patient with her horses, which can be a challenge when trying to ask them to do something outside their norm.