This was my second session with Maddie. In 2011, I did a "Remember Session" with Maddie and her senior horse, Starr.
Last fall, it was Maddie who was the senior and I got to photograph her with Casey, a beautiful Appaloosa. High School Seniors with horses are my FAVORITE type of portrait session! It's such a beautiful time in young women's lives, and they are usually very close to their horses after spending endless summers riding and showing.
I adore Maddie and her family, and I hope get to photograph her and her horses for many years to come!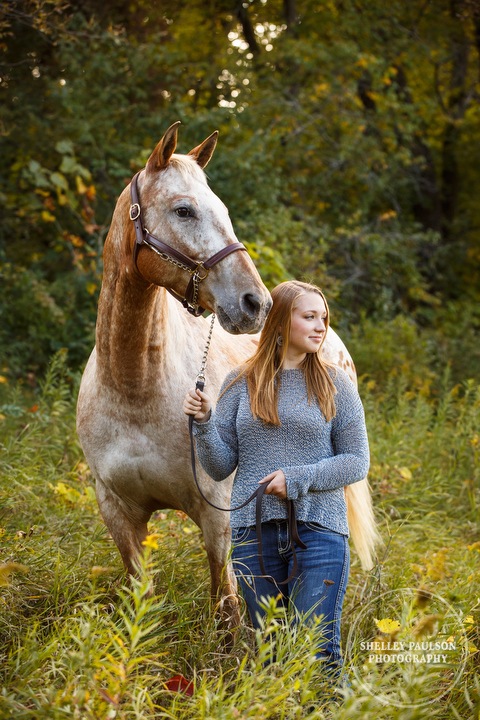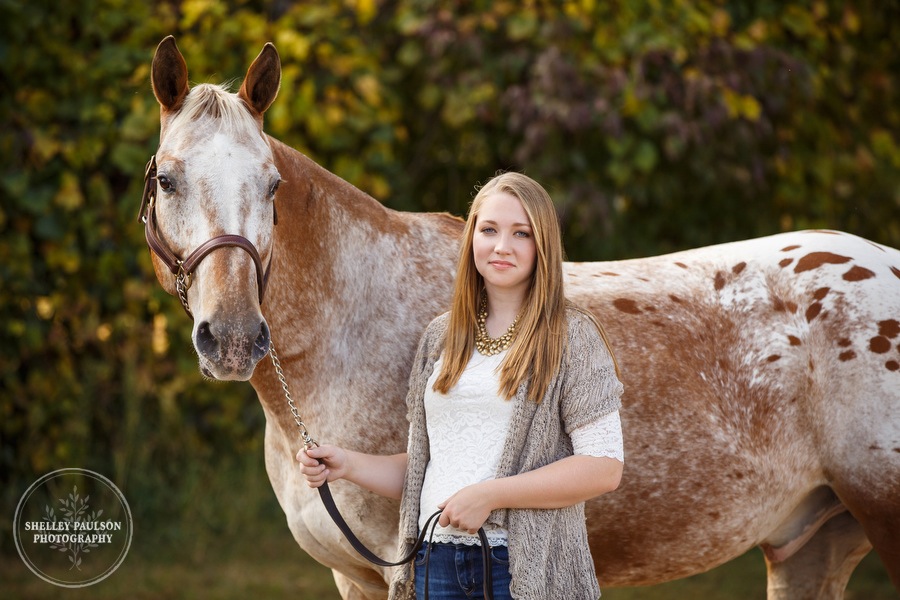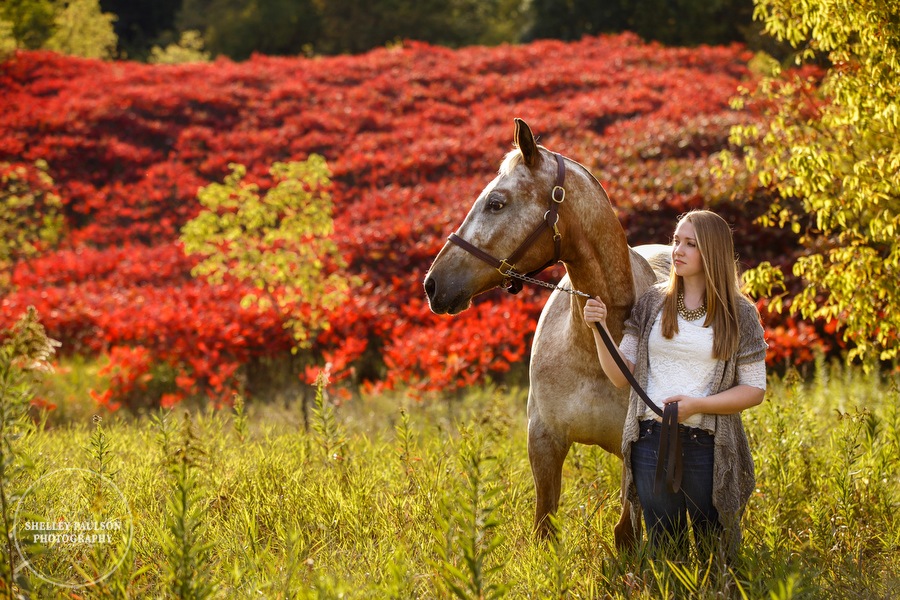 I about died when I got out the car to scout the location and saw this hillside of vivid red sumacs!