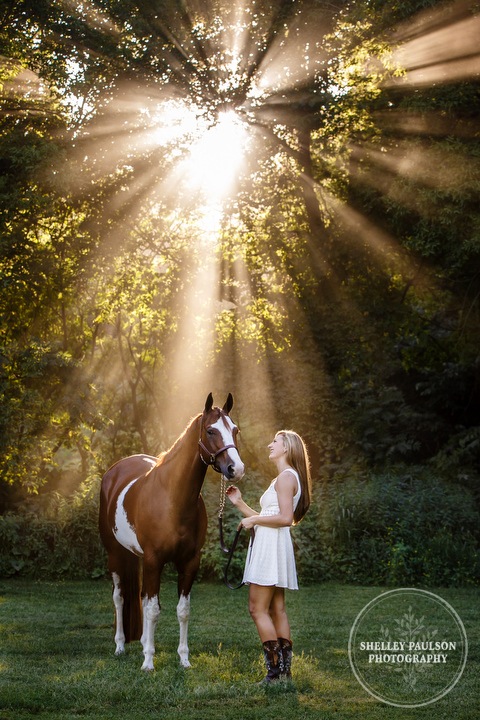 I never know exactly what's going to happen at a photo session. I don't allow myself to get too many specific ideas in my head so that I can be open to be inspired by my subject, location, and the light. This night was no different, and I was inspired in a BIG way!
This session started out like many others. I had Lyndsay: a beautiful, joyful, confident young woman to photograph, who made me smile and giggle with her the entire time. I had Teddy: a beautiful pinto gelding with impeccable manners. And I had Lyndsay's mom Andrea, and her trainer Helen Frost: two great helpers who worked tirelessly behind the scenes.
Before this first image happened, I was working in nice, soft light when suddenly, a car drove down a dirt road behind these trees. Slowly, rays of ethereal light formed in the late day sunlight. It took a few too many minutes to reset Lyndsay and Teddy where I wanted them, but I knew I would have another opportunity.
Before moving back to my soft light, I chose the exact spot where I wanted them the next time a car came down that road (we were prepared to BE that car, if one didn't present itself!). It wasn't five minutes later and I heard one! I knew exactly where I wanted them, put them there quickly, and was able to work for several minutes in this incredible light! The result is one of my favorite photos of all time!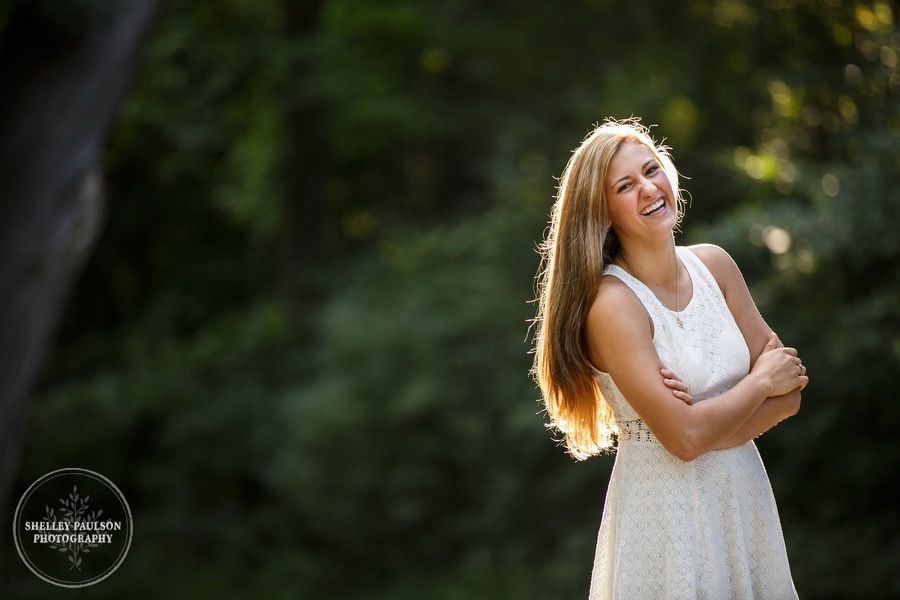 Back to Lyndsay, seriously, she epitomizes "bubbly". She's also very smart, soft hearted, and a great hockey player!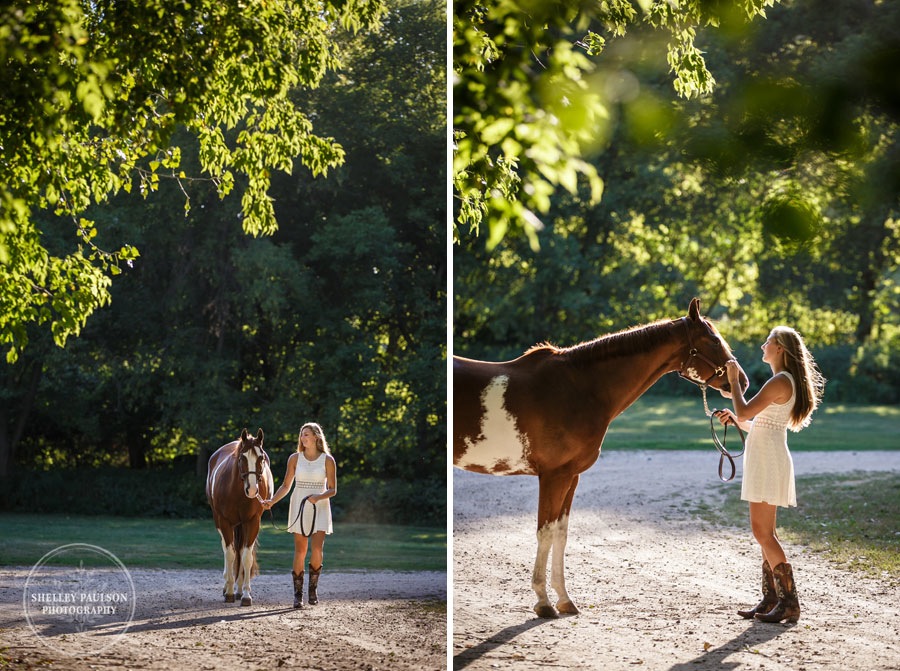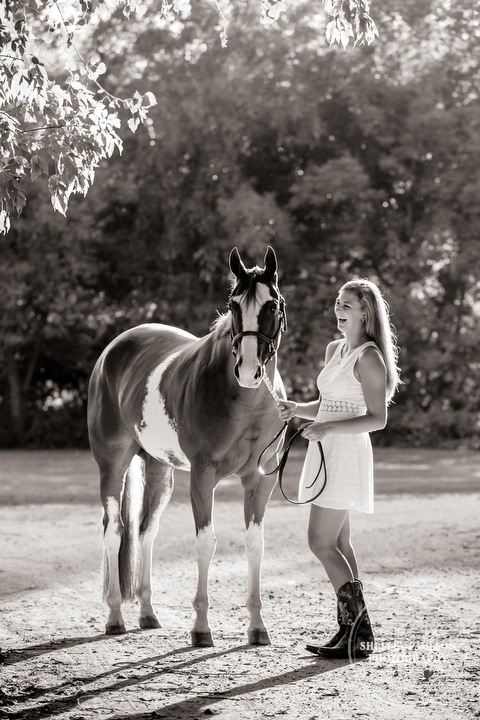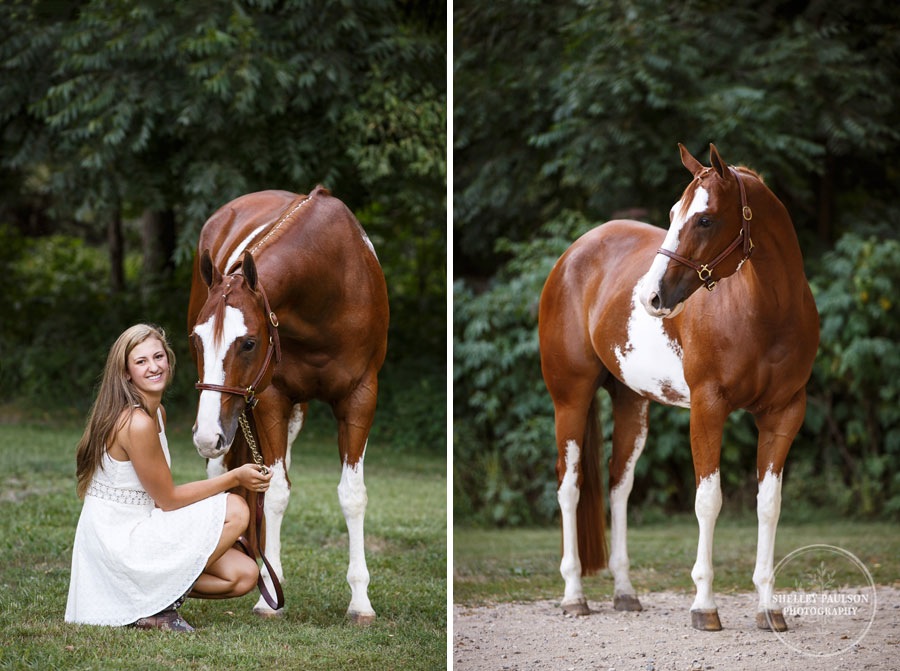 I've got a crush on Teddy! He's sweet, handsome, and a perfect gentleman!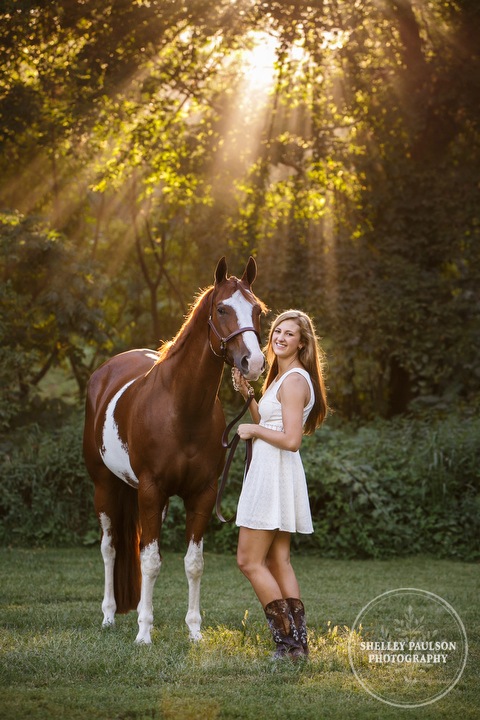 I can't help but share another one with the light rays. 🙂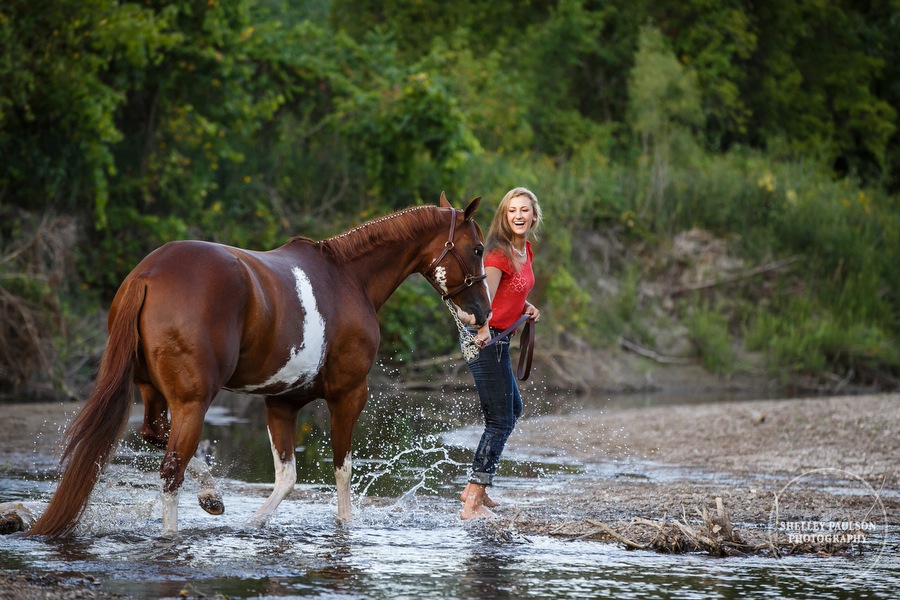 One of Lyndsay's wishes for the session was that it be near the water. The interesting twist on this is that Teddy had never been in water, and horses are generally pretty terrified of it because they can't tell how deep it's going to be. But this wonderful horse, just trotted right in. He trusted Lyndsay and I'm pretty sure he would follow her anywhere!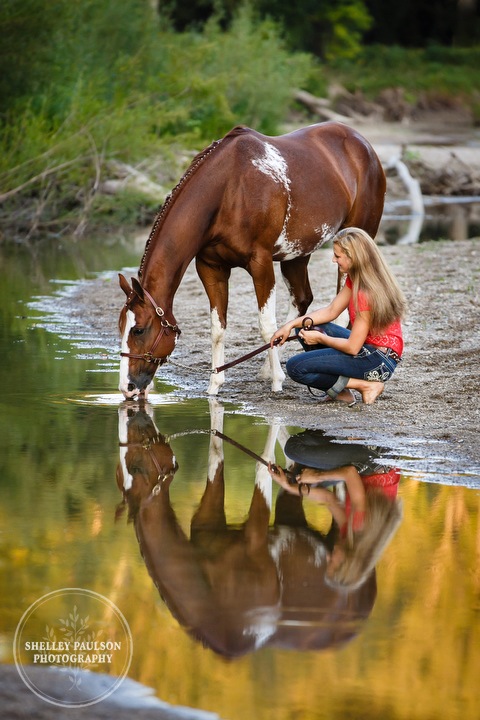 He even thought it was nice to have a little sip!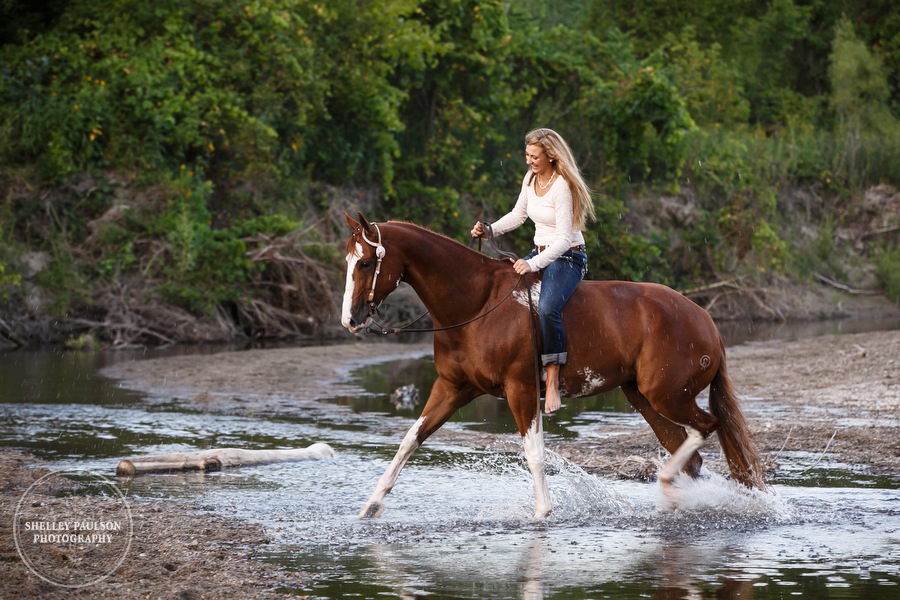 And then she rode him through the water! I love her face here!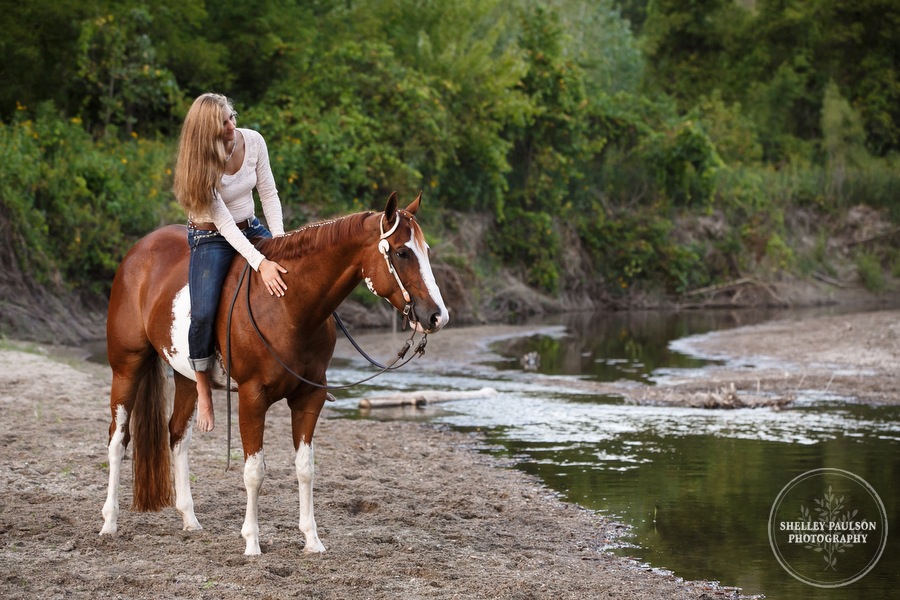 Good boy!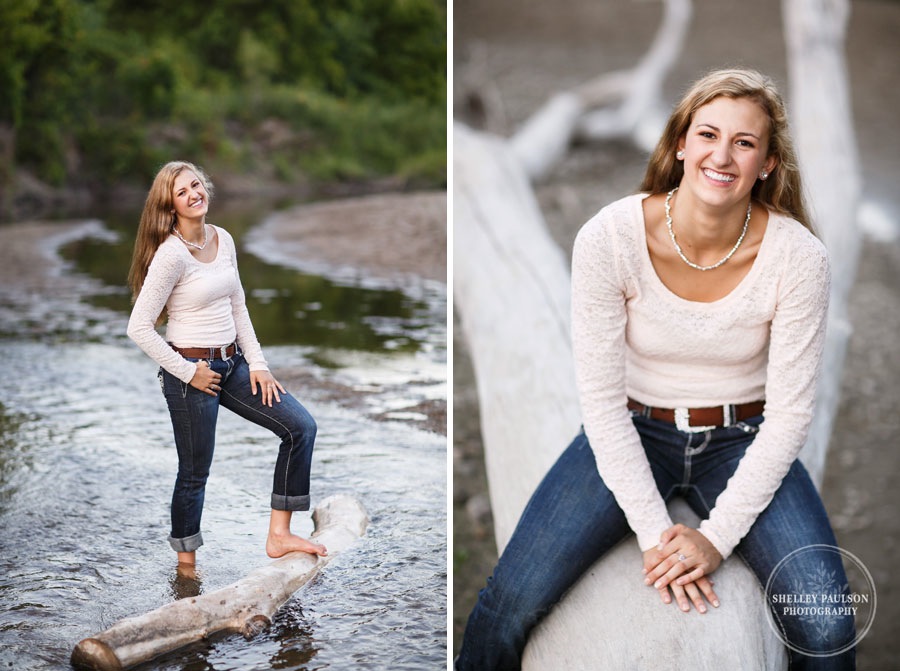 We ended the session with just Lyndsay. What a fun evening we had together!