I am not sure how many of you know this, but I was born in Nebraska. My parents moved to Minnesota when I was two, so I don't remember living there, but as long as I can remember we have been making the trip back to visit family.
When Emily's mother Mary contacted me last summer about doing her daughter Emily's senior photos, and asked if I would possibly be in the Omaha area this year, I was able to say yes! I had already planned a trip there for a family reunion in July. The tricky thing with sessions I travel to is…the weather.
The weekend leading up to the session was lovely. Not too hot (like Nebraska can be!) and mostly rain free. The region was in the midst of a month long stretch with little or no rain. Well, as you can guess, that was about to change.
The evening of the session, storms started to pop up just east of Omaha. I thought we were safe, but as I drove to the session, the clouds started to build to the west. I was almost there, so I just kept going. I wasn't there more than a few minutes and it started to thunder and rain. We were in for a bumpy ride, which should have been a surprise, considering Emily's horse's full name is "Tornado Alley." She was born in the midst of a tornado!
I love working with window and doorway light, so we started with that while it rained and hailed outside.
What comes after the rain? A rainbow!
We had about 45 minutes to work outside before the next wave of storms came. These two were a dream to photograph!
The weather gave me a free wind machine!
During a session like this, I always like to photograph seniors without their horses too.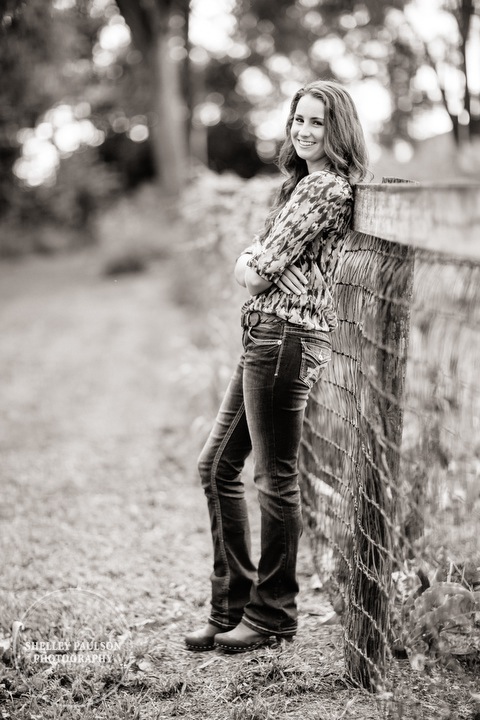 When Emily noticed her mom's hair standing on end, and the hair on my arms stood up, we called it a night and decided to finish the session the next morning…
The evening rains brought a beautiful mist to the countryside. If I was more of a morning person, I would do more sunrise sessions. 😉