For the past four years, I have been either attending or working at the Wedding and Portrait Photographer's annual WPPI convention in Las Vegas. For the past three years, I've been able to combine my trip with a few days of visiting my parents who spend their winters about an hour outside of Las Vegas, close to some very beautiful national parks.
This year I got smart and did the sightseeing part of the trip BEFORE the convention, so I didn't need a day to recover from all the "fun" in Las Vegas. 😉 I'll share first about my time in nature, and then I'll share about the convention. 🙂 In both posts, I'll be mixing in some iPhone photos, just for fun.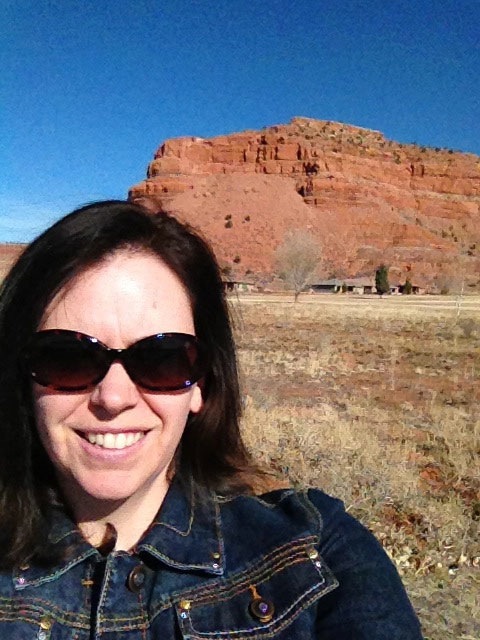 The first day I was there promised the best weather, so we headed up to Page, AZ to tour Antelope Canyon. It's a narrow slot canyon, and something I have wanted to photograph for a long time. In order to preserve the Canyon, the only way you can see them is by taking a tour, lead by Native American / Navajo guides.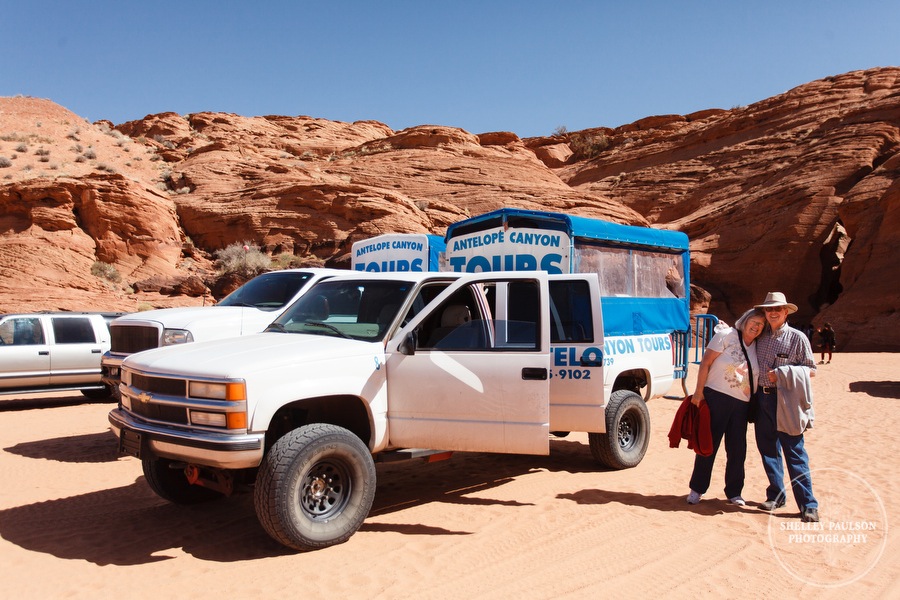 We took a very memorable ride in the back of a pickup from Page to the canyon. The road there is mostly sand and rock and very bumpy!
Once at the Canyon, we were taken through the canyon (with a whole lot of other tourists!) while our guide explained the various features. We opted to take the regular tour instead of the photography tour, so I didn't bring a tripod and didn't have a lot of time in each spot for photos. I had no idea how dark it would be and was very glad I had the Canon 24-105 f4 image stabilized lens with me, as I ended up using shutter speeds less than 1/40th of a second, with sometimes even going down to 1/10th! I haven't used this lens very much, so I had no idea if they were going to be sharp or blurry. I was pleasantly surprised when almost all of the images were tack sharp! Yay Canon!
The day was sunny, but windy, and a couple of times, wind showered down on us as we moved through the canyon. They warned us to guard our camera gear, but I didn't listen. My lens is going to have to go in to Canon for cleaning because dust got into the focusing ring and it grinds nicely when I move it. I count it all worth it for the neat photos I was able to create!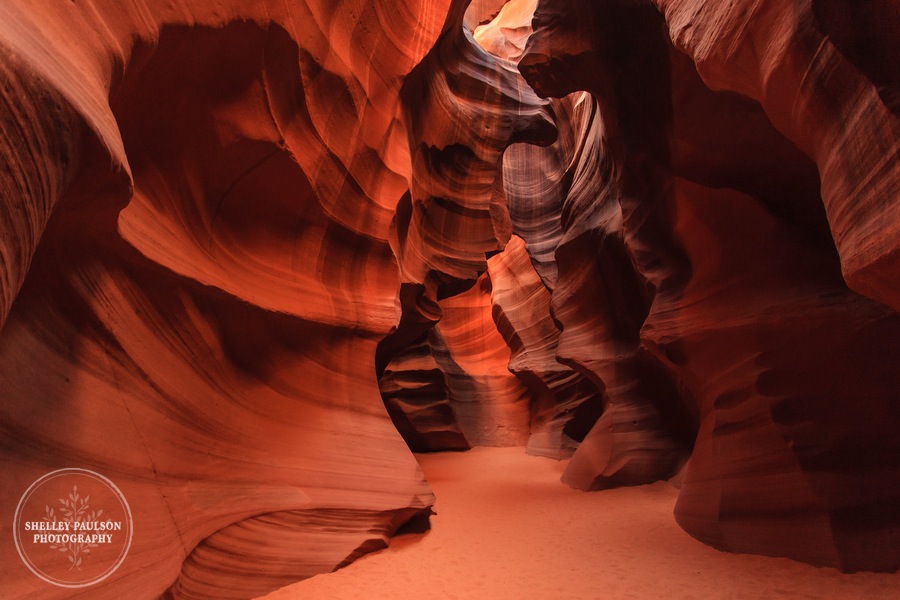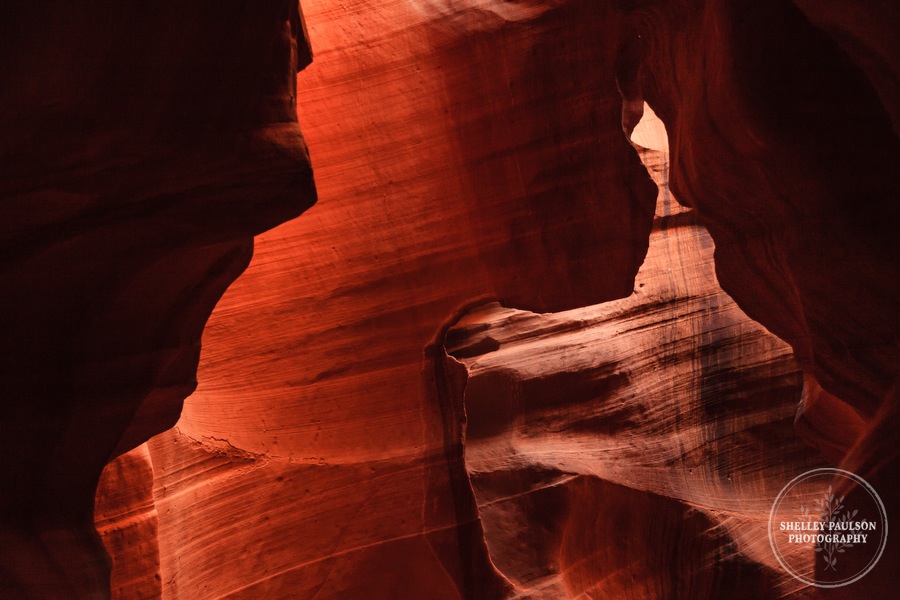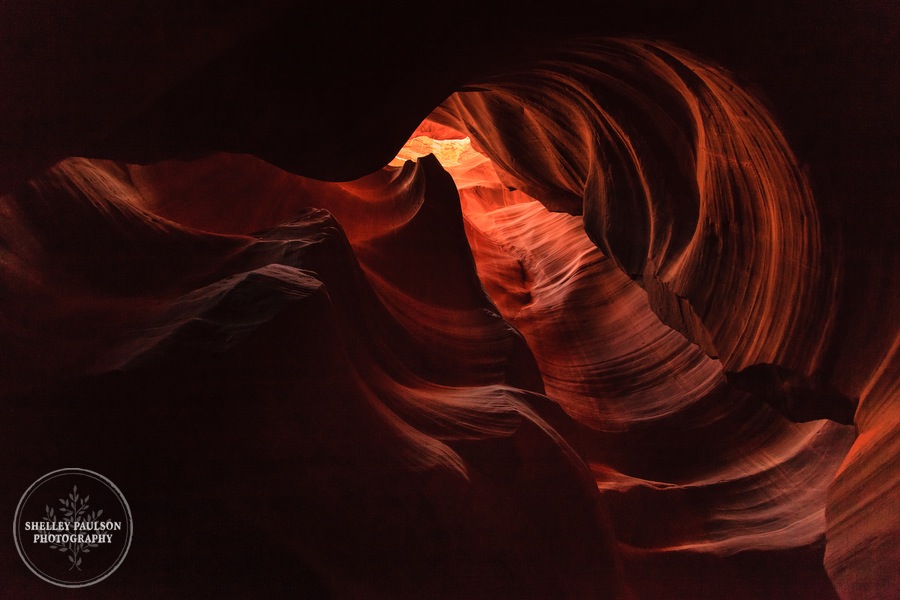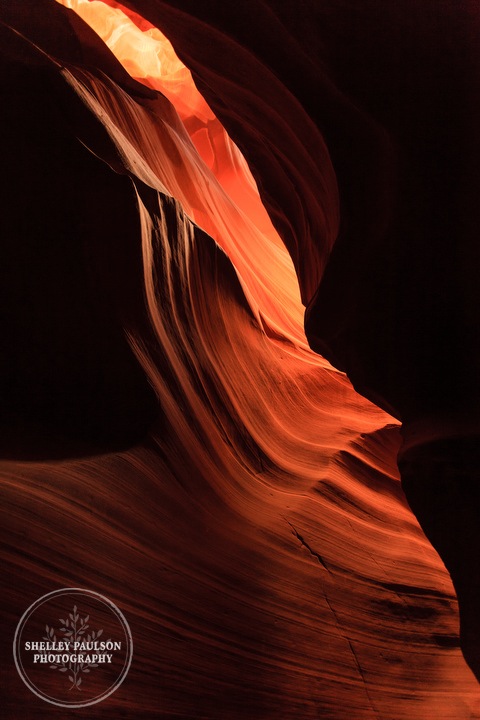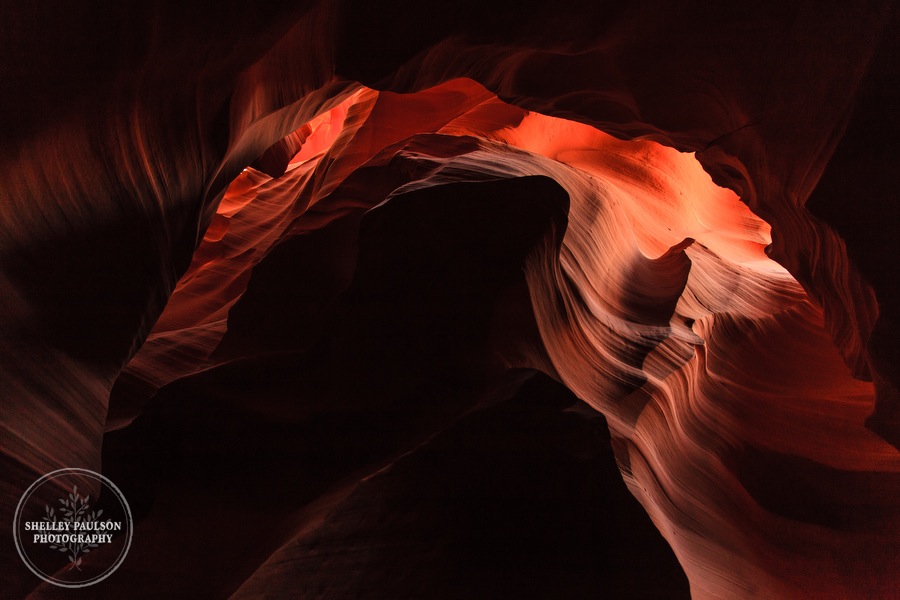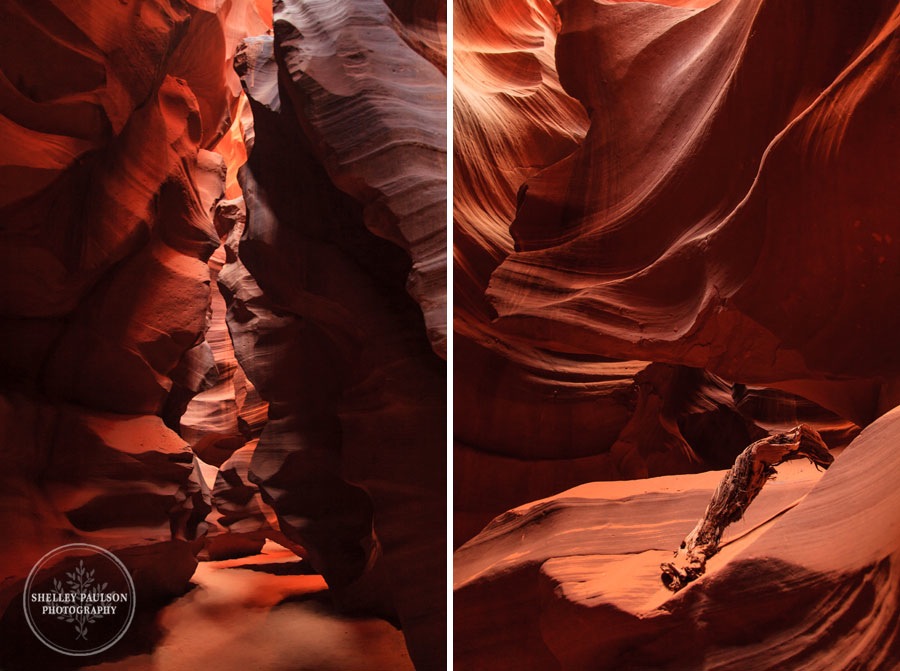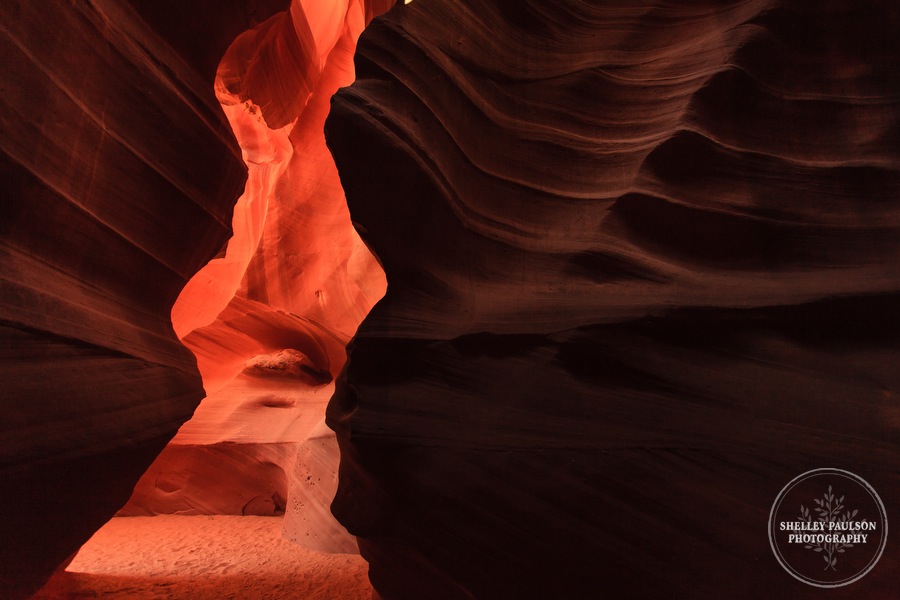 On our way back, we stopped at Lake Powell, where I jumped out of the car and made this pano by taking three photos while rotating my body left to right.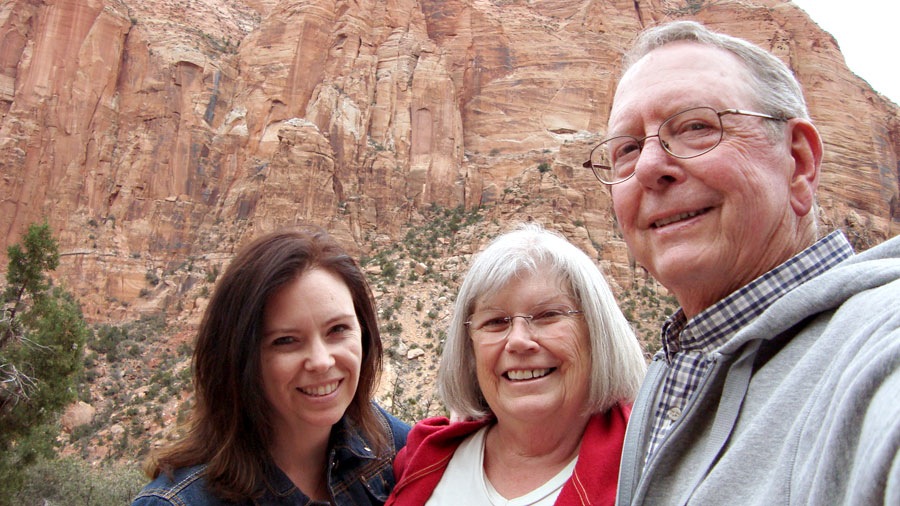 We drove back through Zion National Park as the clouds started to build in. The next day was a rare soaker for the area. Some parts even had hail and thunder. We went shopping.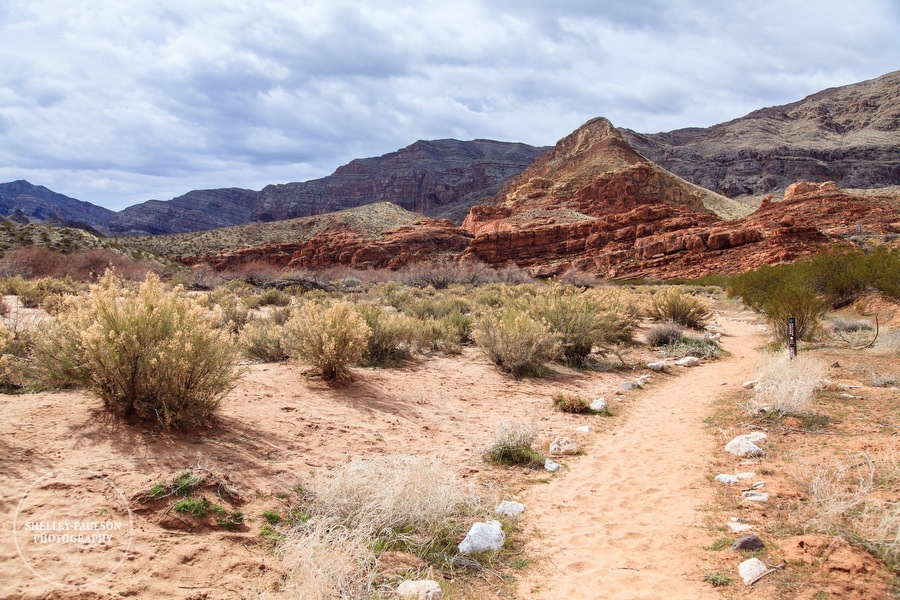 We spent the next day at Virgin River Gorge.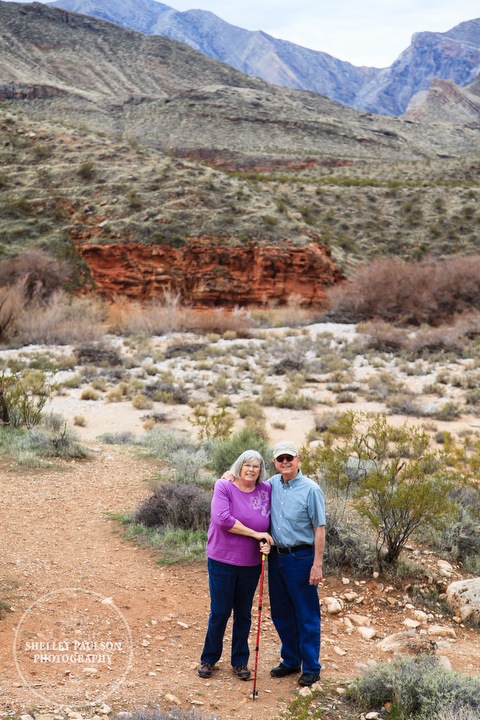 I love them! 😀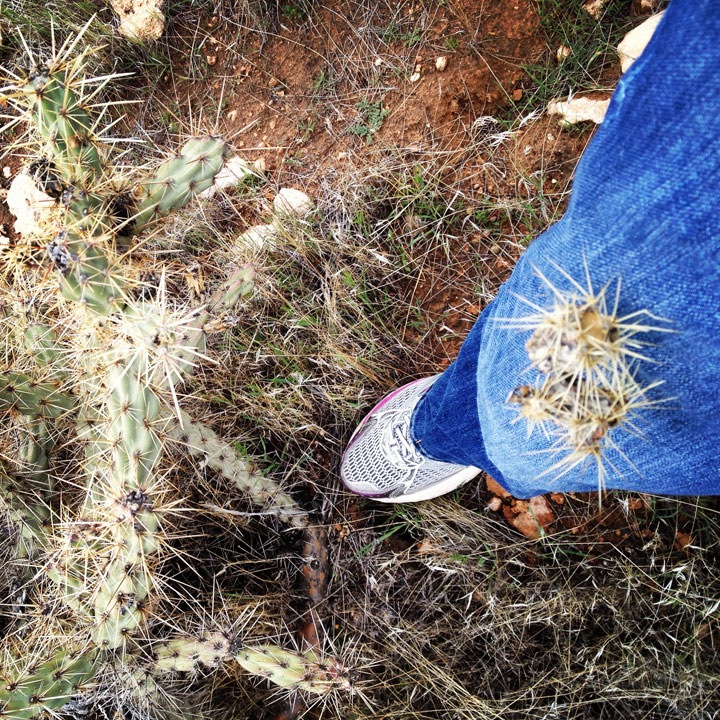 I was attacked by a Cholla cactus. I had to discretely pull down my pants to get some of the needles out and then it hurt for a few hours!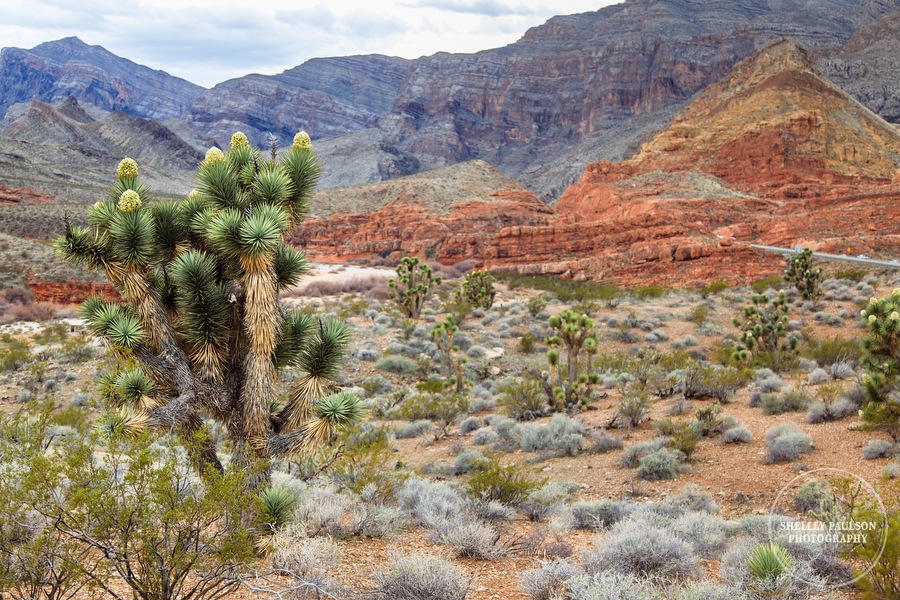 One of the best things about this area were the numerous Joshua trees. And even better, they were flowering!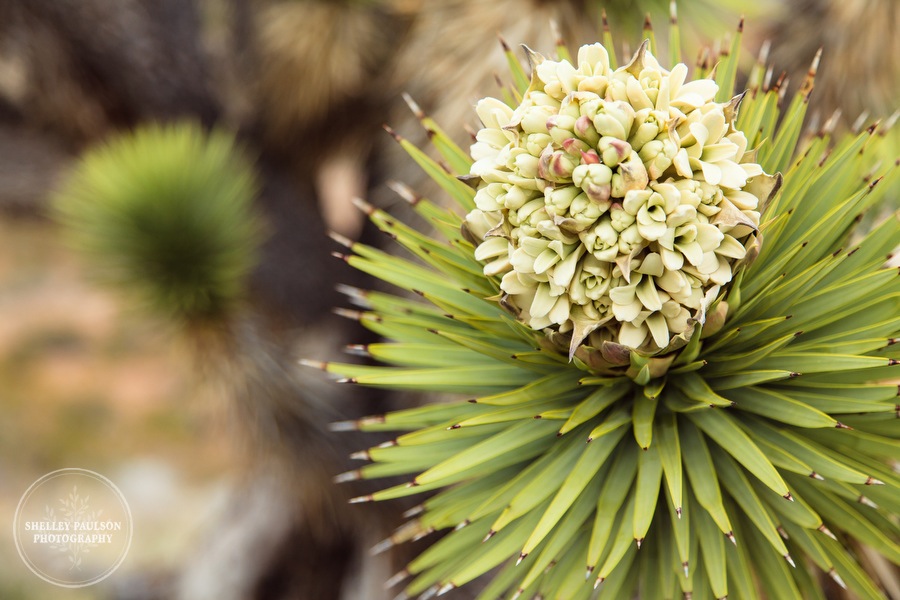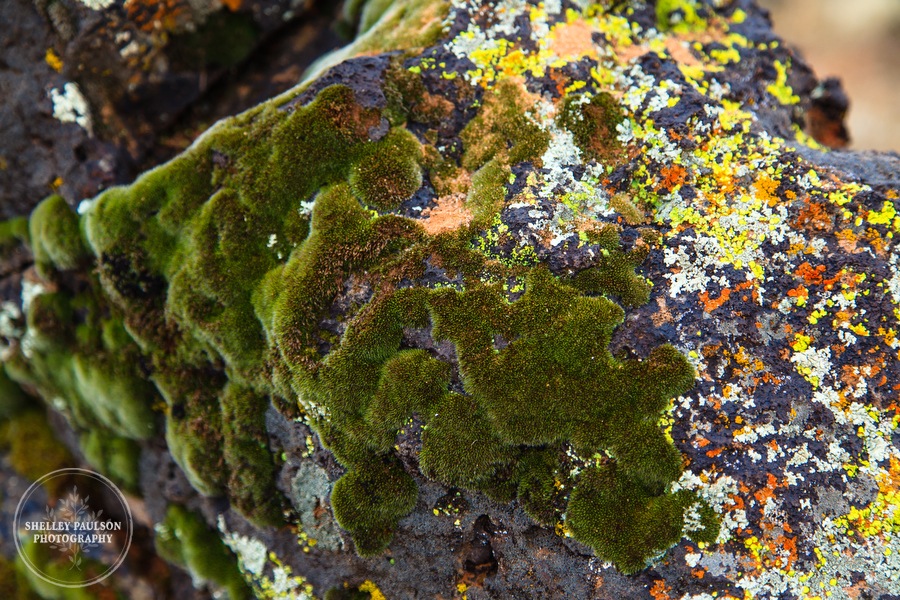 We drove up to St. George Utah for some coffee and a little more hiking at Snow River Canyon and I found this colorful scene.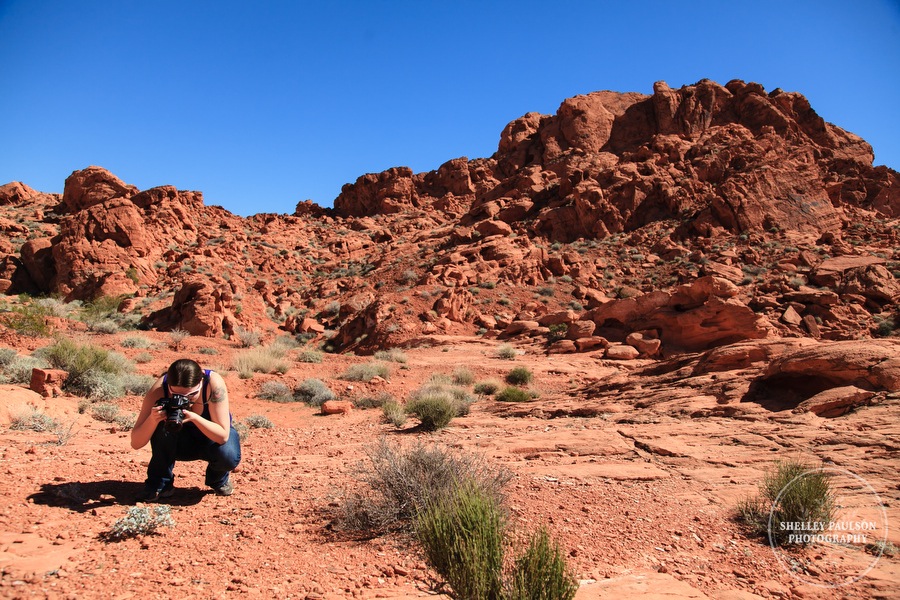 My friend Kate from Plumeria Album Design joined us on Sunday for some tennis and a delicious homemade brunch. We left mid-afternoon to head to Las Vegas for the convention, but made a stop at one of my favorite parks in the area, Valley of Fire. I always feel like I'm on Mars when I'm there.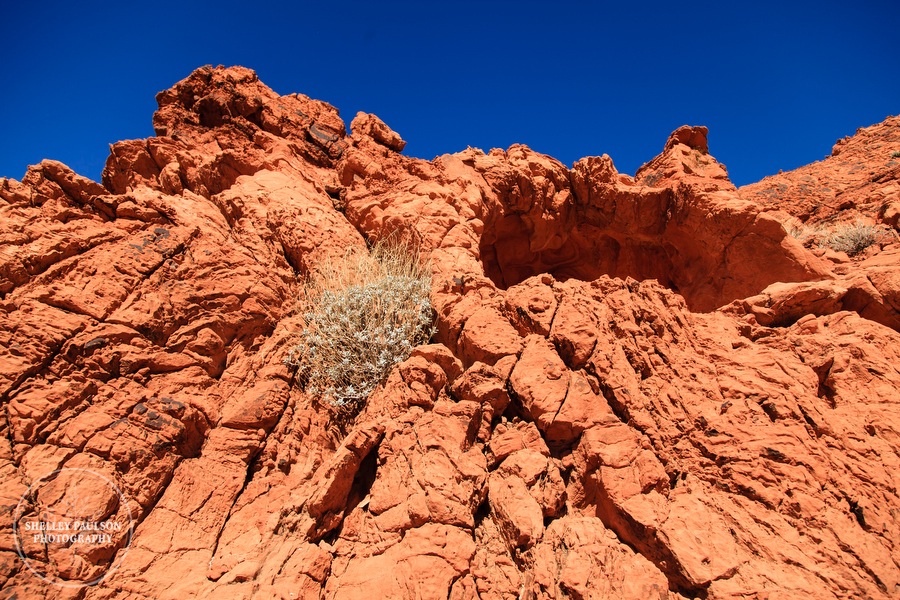 We may or may not have climbed up to that cave with our cameras. 😉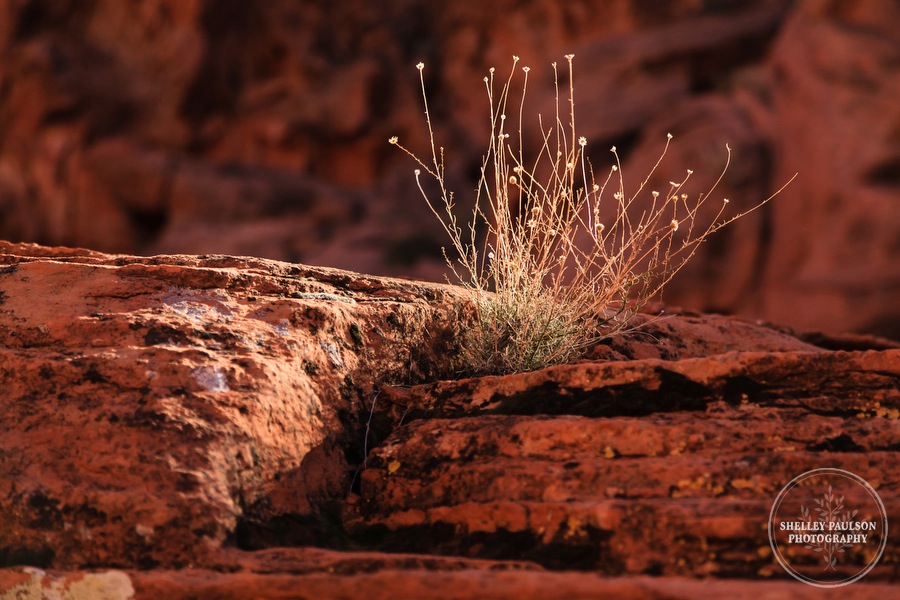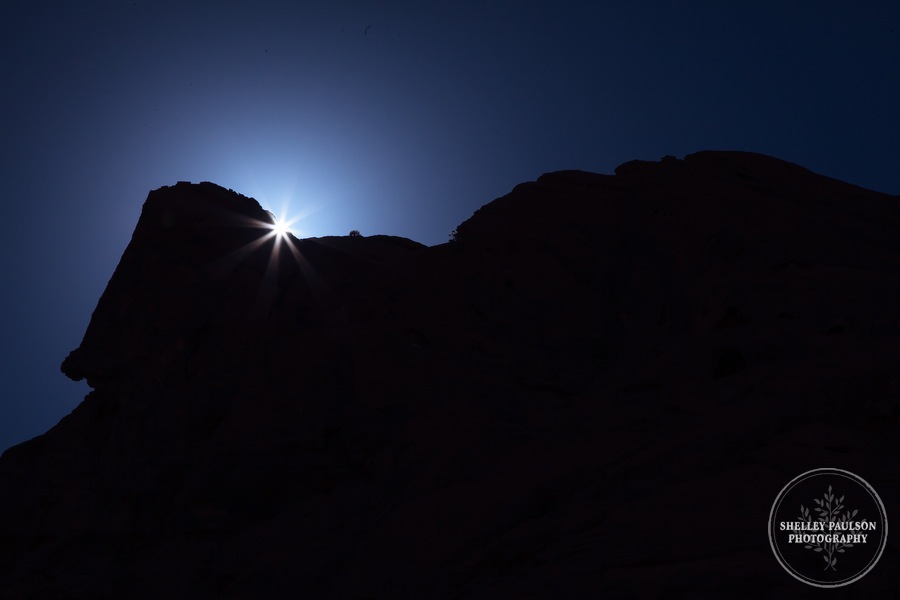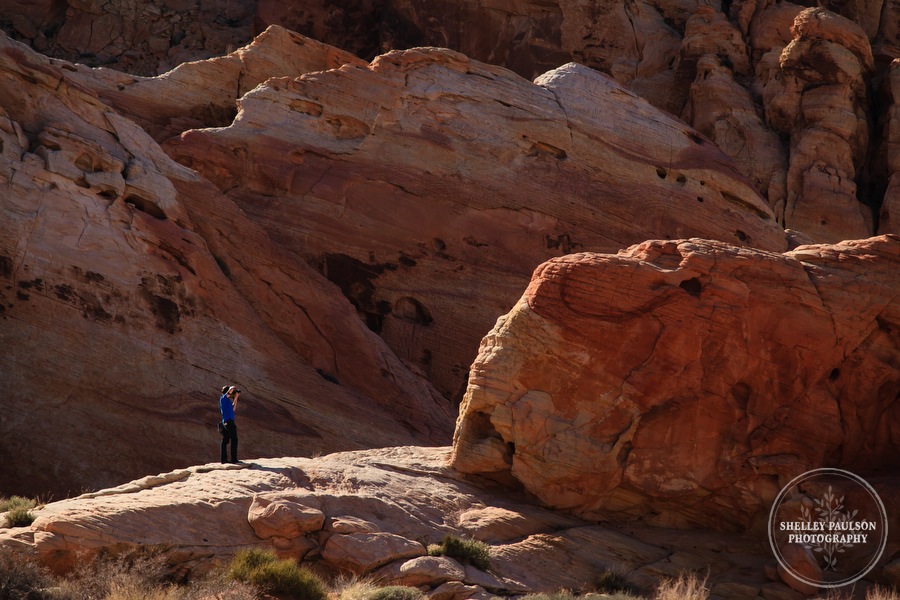 I'll shoot anything in good light, including a photographer I don't know. 😉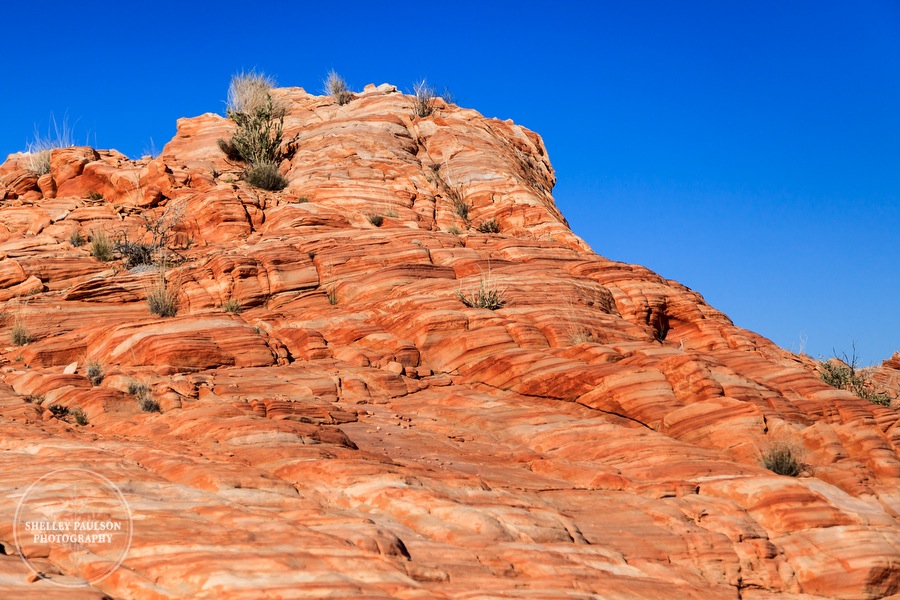 The colors are just unreal! Reminds me of marbled meat.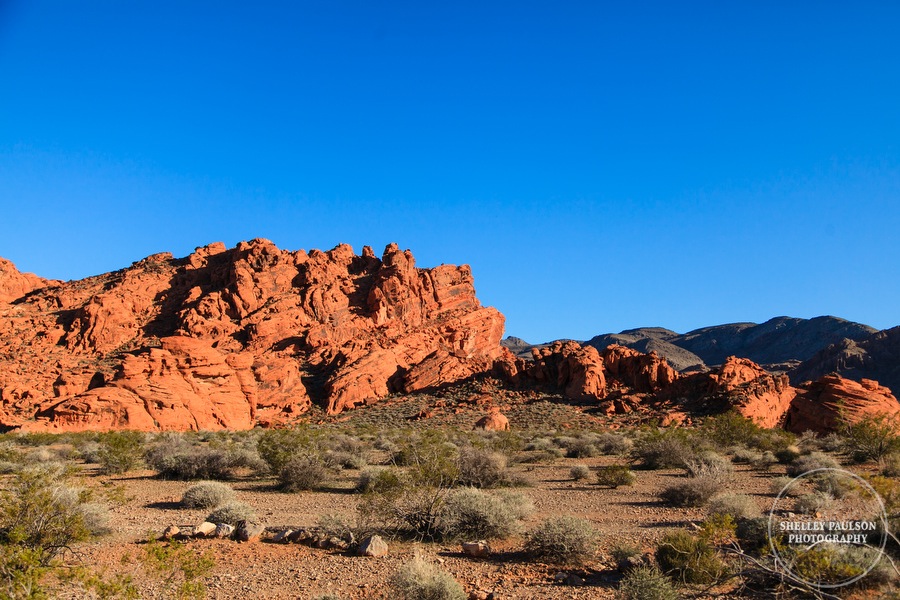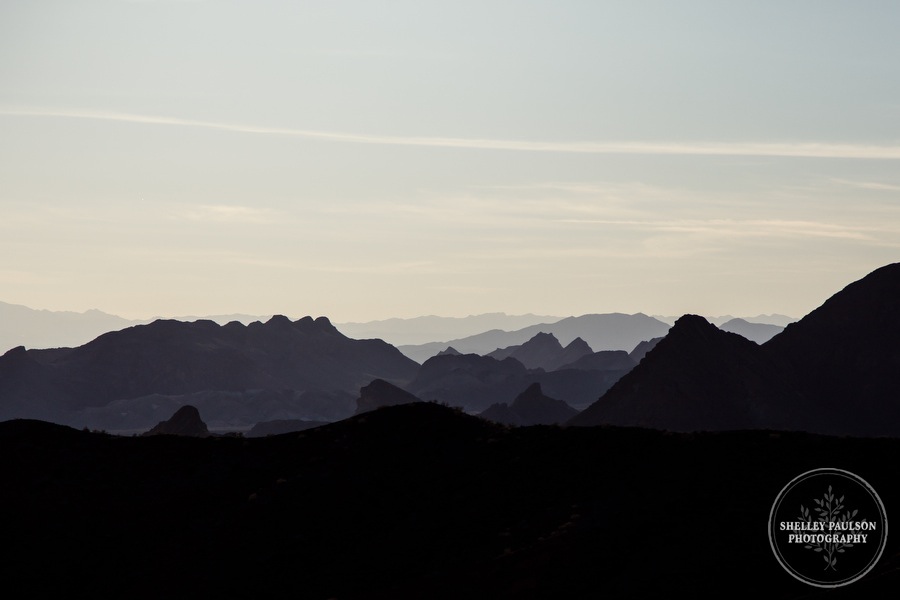 I hope to get part two posted tomorrow, so stay tuned!