It's been a busy couple of months! I'm definitely not complaining, but when I'm working to get photos edited and orders out to clients, blogging falls to the back burner. Now that I'm getting caught up, I am going to start blogging again regularly. I have months of catch up to do and lots of photos I'm excited to share!
Truth be told, I'm not big on tooting my own horn. I prefer to let my work and my clients speak for me. However, as a small business owner, I know that self-promotion (even that phrase bugs me!) is an important part of any marketing mix. So here goes!
Zenfolio Featuring My Images in an International Ad Campaign
I have had the honor of being a Zenfolio Professional Team Member for several years now. They have primarily looked at me as an equestrian photographer, but recently discovered my wedding photos. I am SO excited to see my work and my beautiful clients in these ads!
The above ad featuring a photo from Zack and Missy's wedding ran in the October issue of PPA's Professional Photographer Magazine in the US and UK. It will run again in the UK in January.
The ad below, featuring a photo from Aric and Aftan's wedding, will run in the Imaging USA show guide, and in the January Issue of Professional Photographer in the US. Some of the pieces from this ad will also be used in their trade show booth. I will get to see it in person at WPPI 2013, as they have asked me to assist at their booth again this year!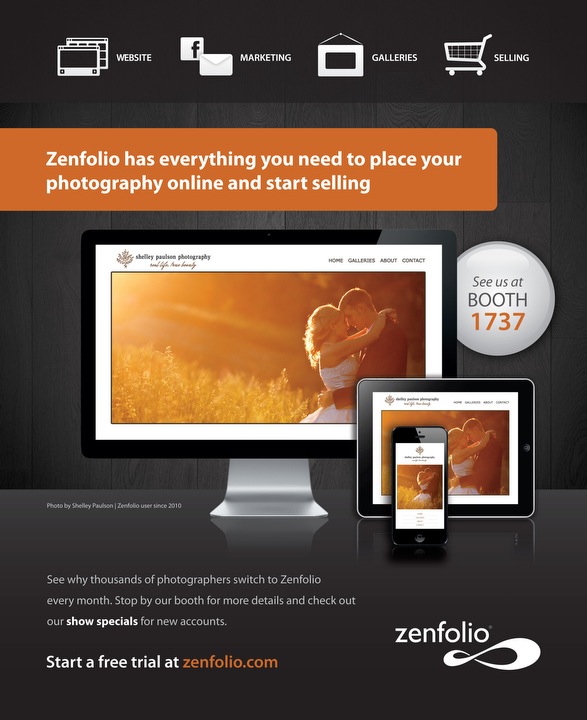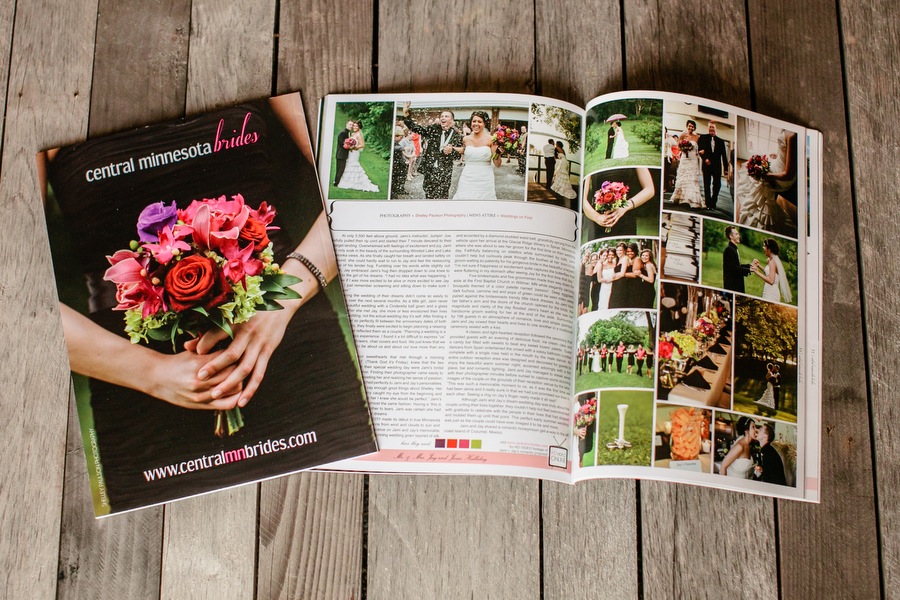 Central Minnesota Bride Feature
There's a new bridal magazine just for brides in Central Minnesota. They featured Jami and Jay's beautiful wedding in their inaugural issue, including using one of the images from that wedding on the back cover! It was also featured on their web site. I will have images from a past wedding used in their upcoming issue in an article about lake weddings.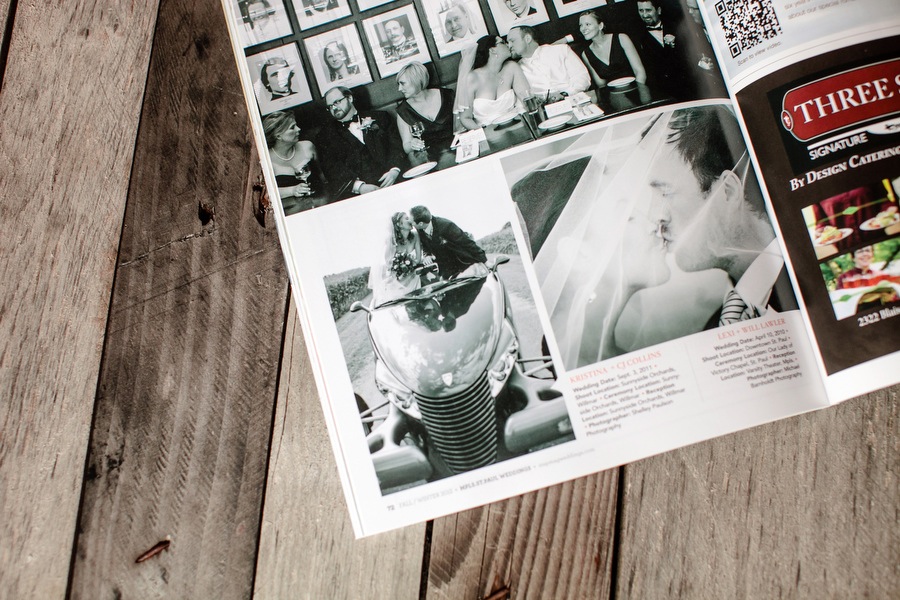 Mpls-St. Paul Weddings Kissing Feature
Mpls-St. Paul Wedding magazine ran a cute section featuring kissing photos and use one of my images from CJ and Kristina's wedding. This one was extra special for me because Kristina is my niece!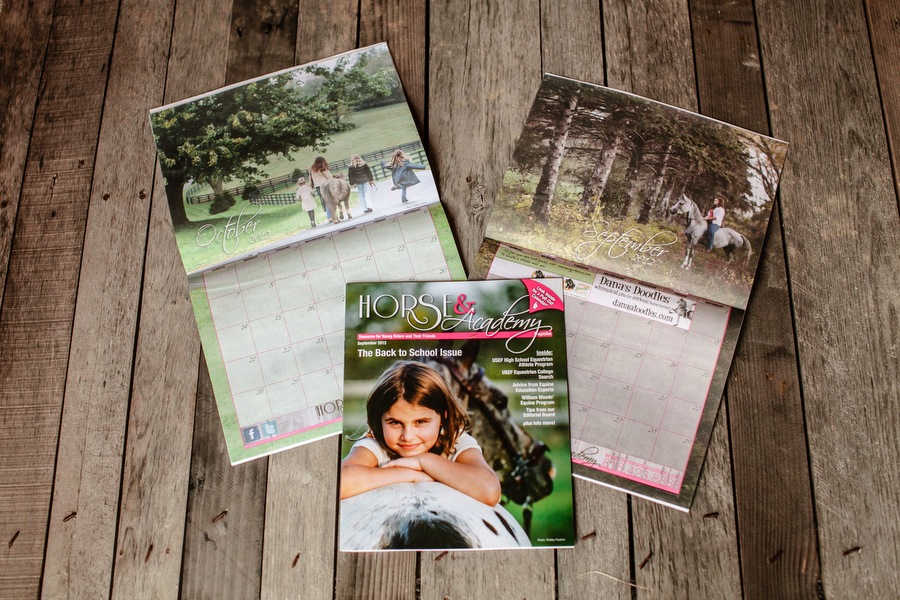 Horse and Academy Cover and Calendar
Last summer, as I drove to Kansas City for a wedding, I received a call from Julie, the editor of Horse and Academy magazine about using some of my images in their upcoming issues. It turns out she lives in Kansas City, so we met for coffee. It turns out she grew up in Minnesota and we know a lot of the same people. The horse world is SMALL – usually no more than 3 degrees of separation. 😉 Anyway, it was fun to have one of my images grace the cover, and several used as images for their calendar.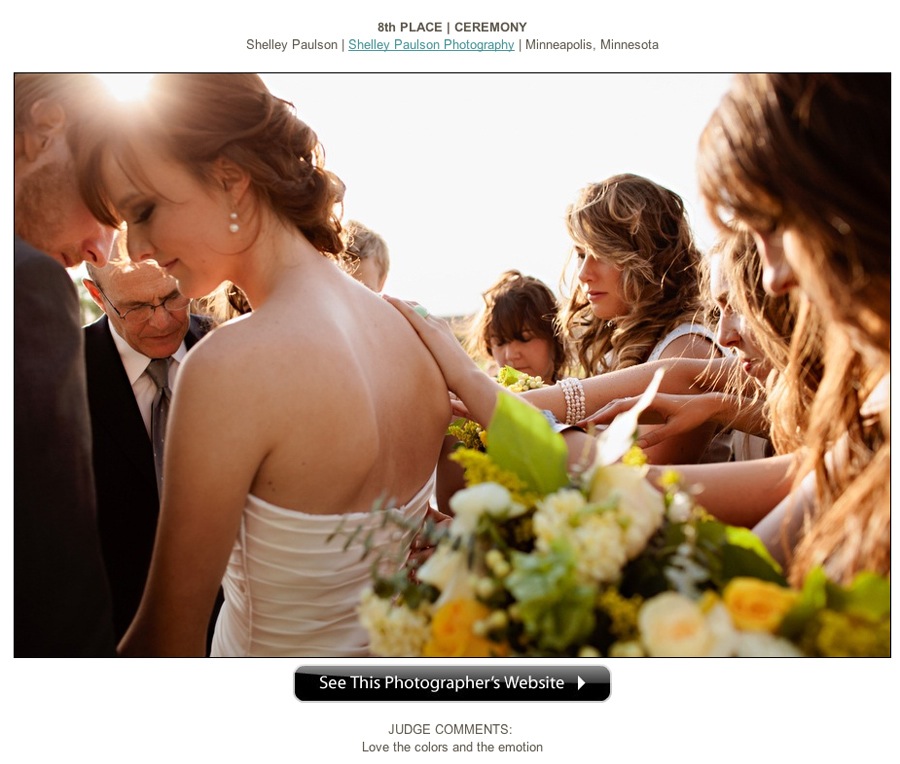 ISPWP Summer 2012 Contest Placement
From their web site: "The International Society of Professional Wedding Photographers (ISPWP) is a rarity among wedding photography organizations. Photographers cannot simply buy an ISPWP membership, they have to earn it." I share that word for word because it's a pretty big deal to me not only to belong to an organization with high standards, but place in one of their contests. I aspire to be like those who place in these contest, and to be counted among them was such an honor. I placed 8th in the Ceremony category with this photo from Matthew and Sara's wedding.
And then, when they sent out an email about the next contest, they used my photo! AHHH! I was floating on air that day. 🙂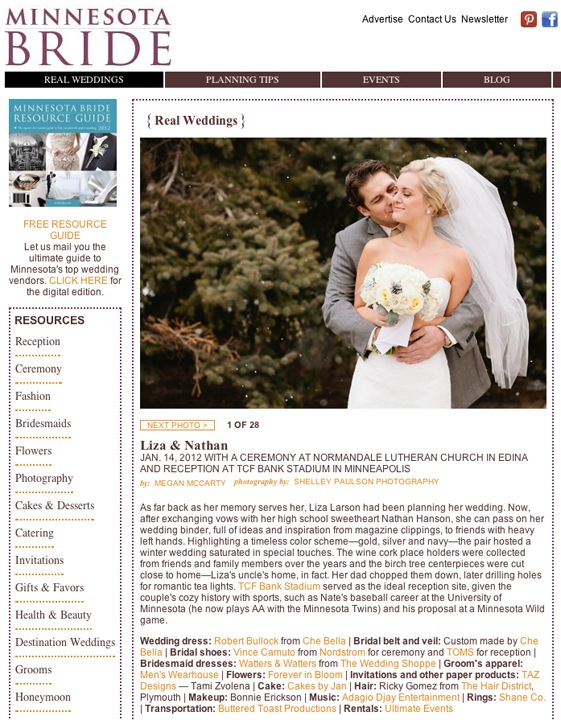 MN Bride Real Weddings Blog Feature
I love to have weddings featured on the Minnesota Bride web site, like this one with Liza and Nate. They always do such a great job telling a couple's story and sharing just the right images to inspire brides. It was a dream come true for Liza to have her wedding featured, and I was so happy to be part of making that happen!
You can see more blogs and sites where my work has been featured by visiting my new FEATURES page.
Horn tooting over! Look for more photos soon!