Whew! It's been a very busy "off-season" for me and now this crazy warm weather in March has me freaking out that summer is almost here and I still have much to share from 2011 and the first few months of 2012. I'm not complaining, though, it's been good to be busy. It just means that blogging falls to the back burner while I focus on the more urgent tasks of running a business. 🙂 Oh, and I have a feeling Minnesota weather will have the last word about this mild winter, and we'll see at least one more snow.
Last autumn here was glorious. Its beautiful color and warm weather lasted well into October, giving me many opportunities to create photos against stunningly colorful backdrops. I was so excited when Kim Pittman of Morning Star Andalusians contacted me about photographing her Andalusian mares and their current crop of foals. This is a noble breed I haven't photographed often, so I welcomed the opportunity.
We chased and chased them around the pastures on Kim's property and it was a delight to see them kick up their heels and gives us a show! If you are interested in learning more about Kim's horses and her breeding program, please visit her web site.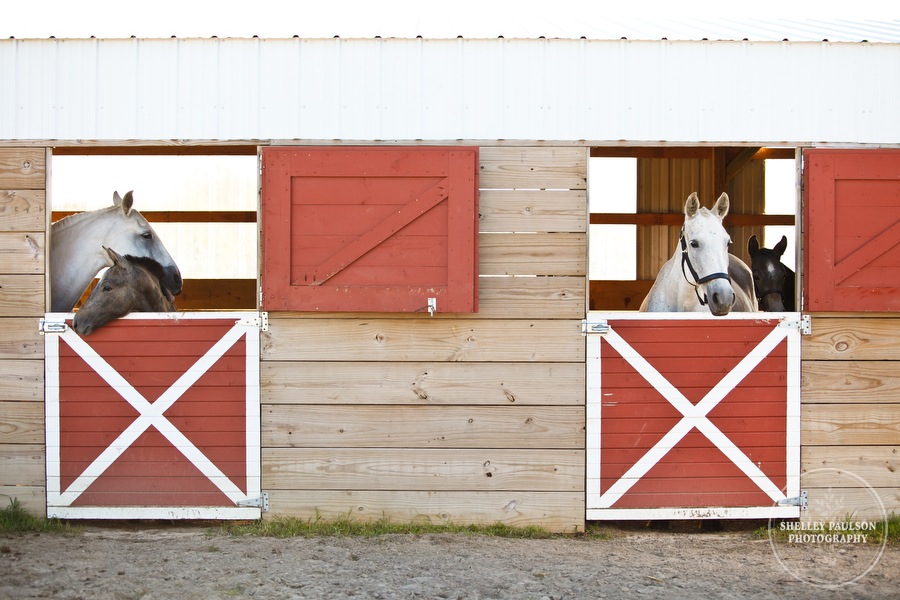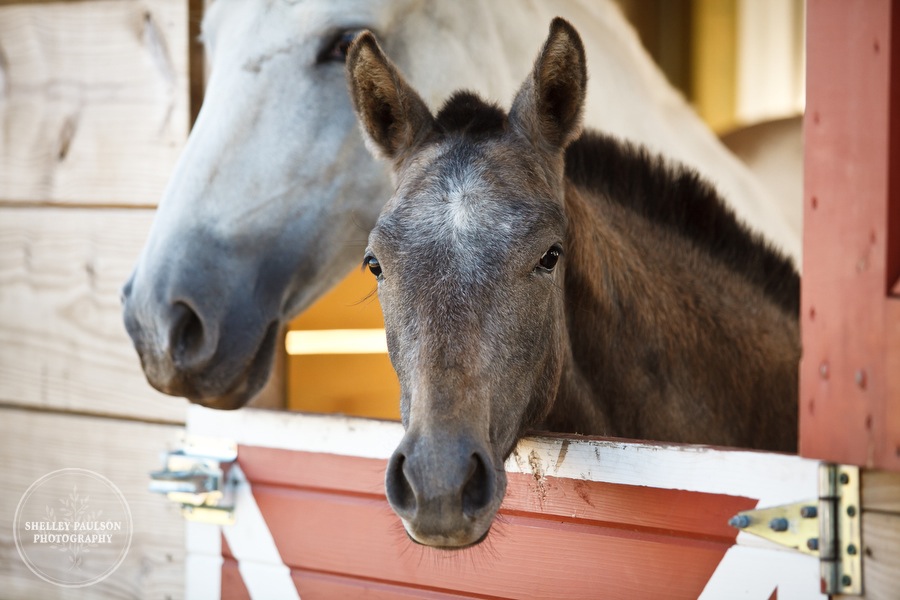 Oh how I love whiskers on foals!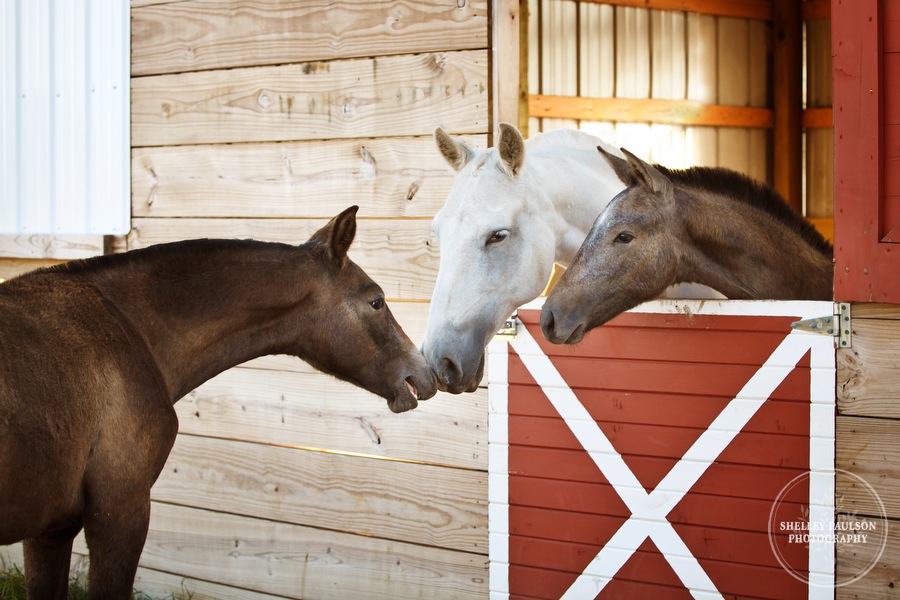 Saying "hello"!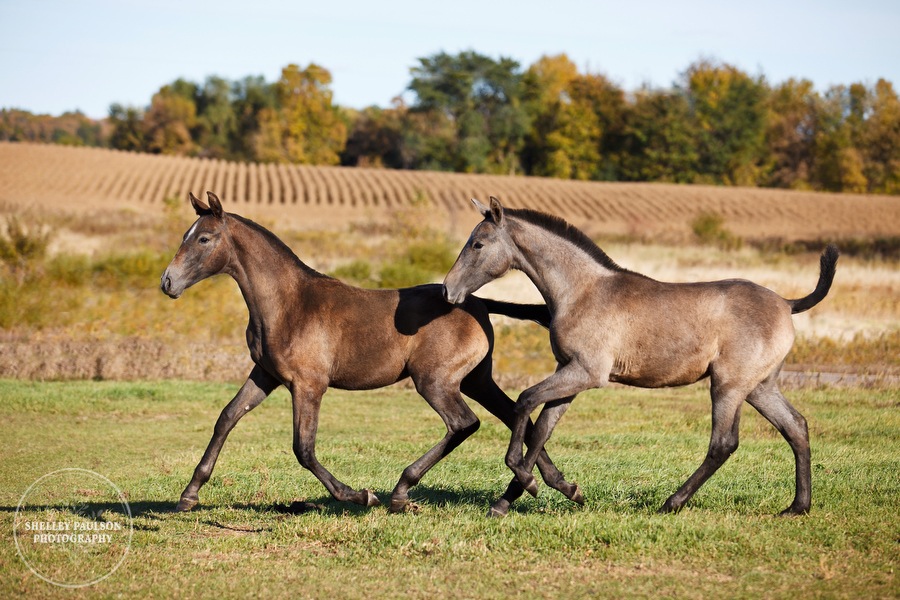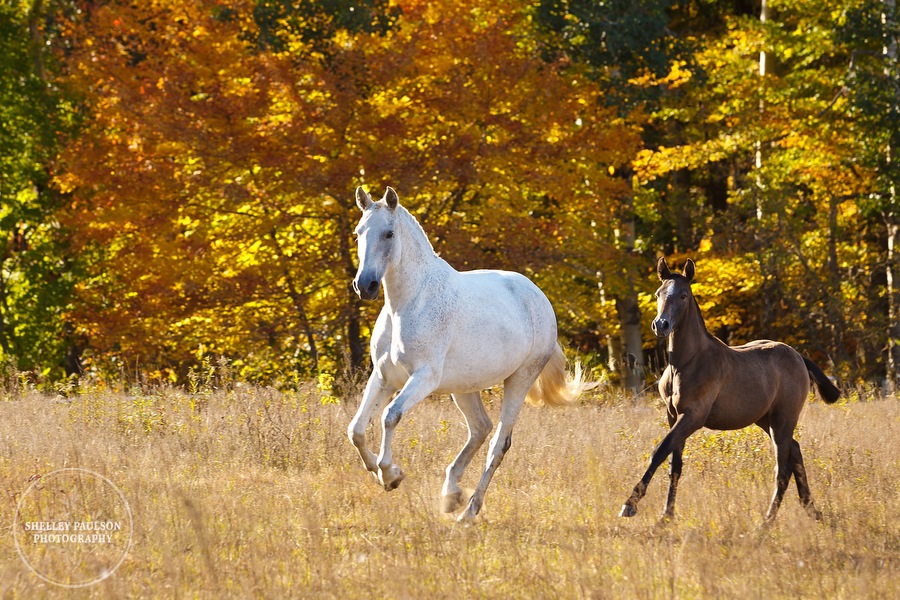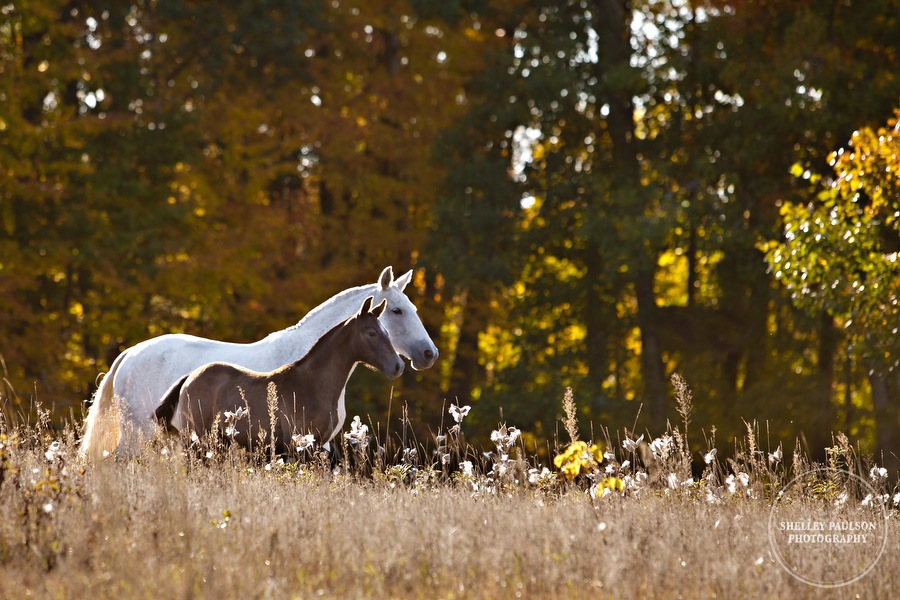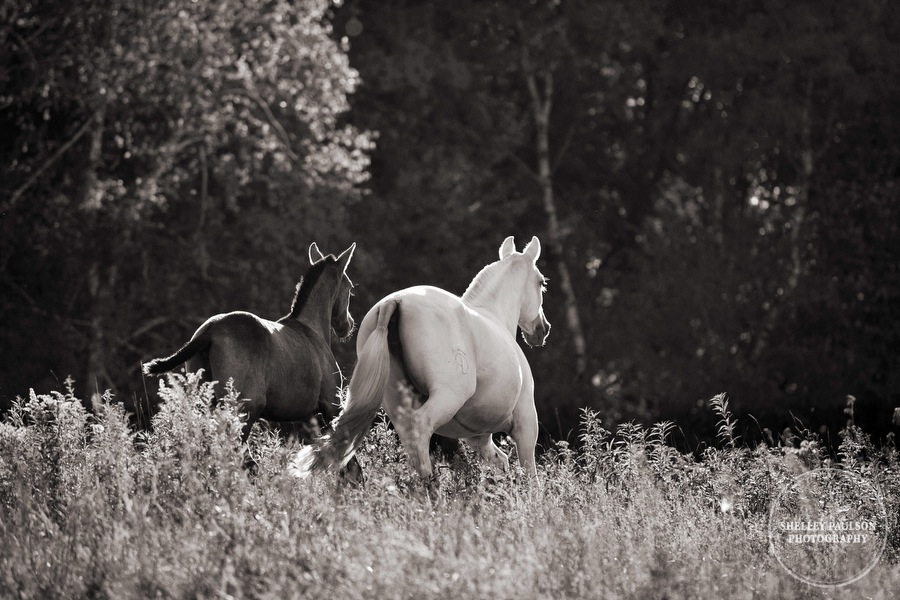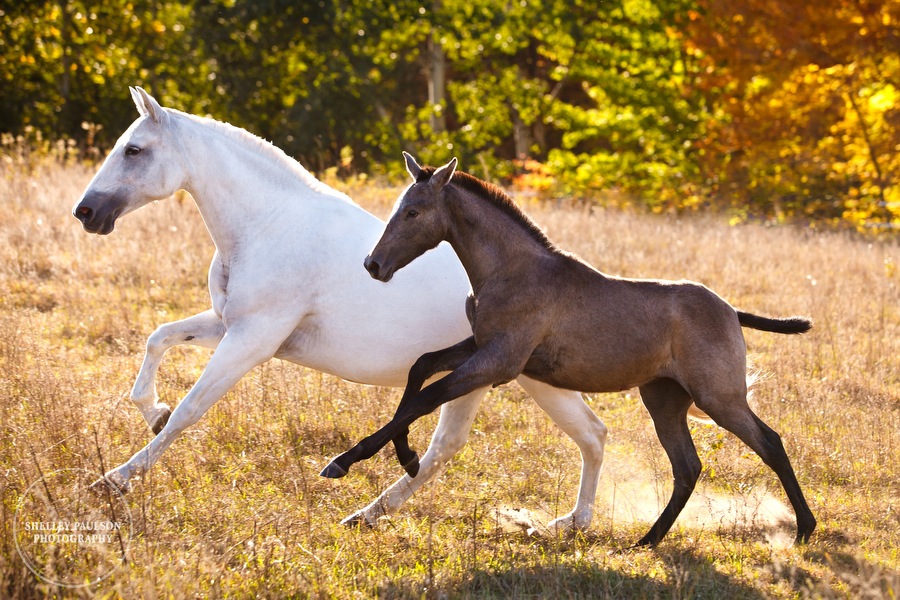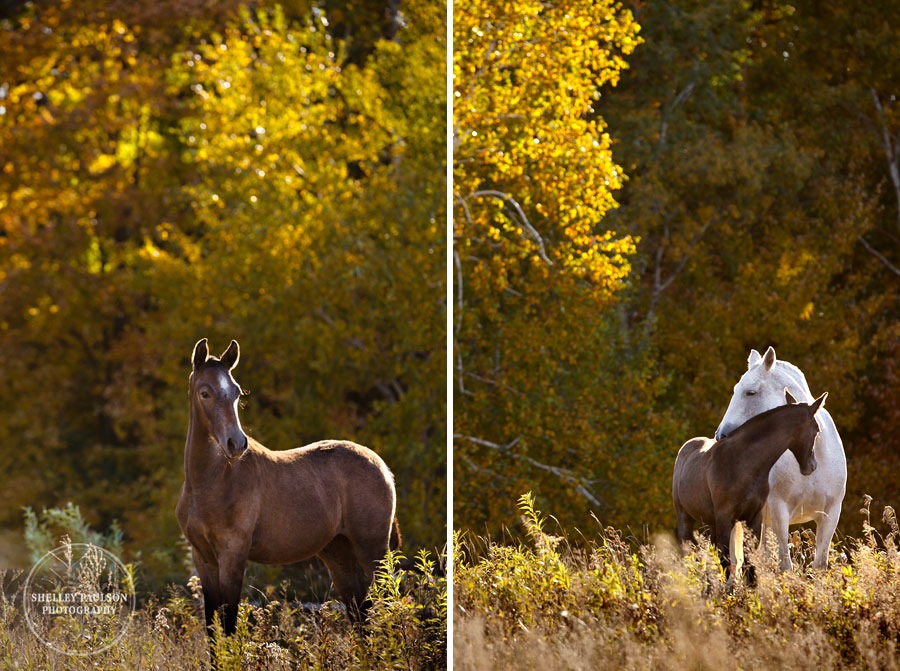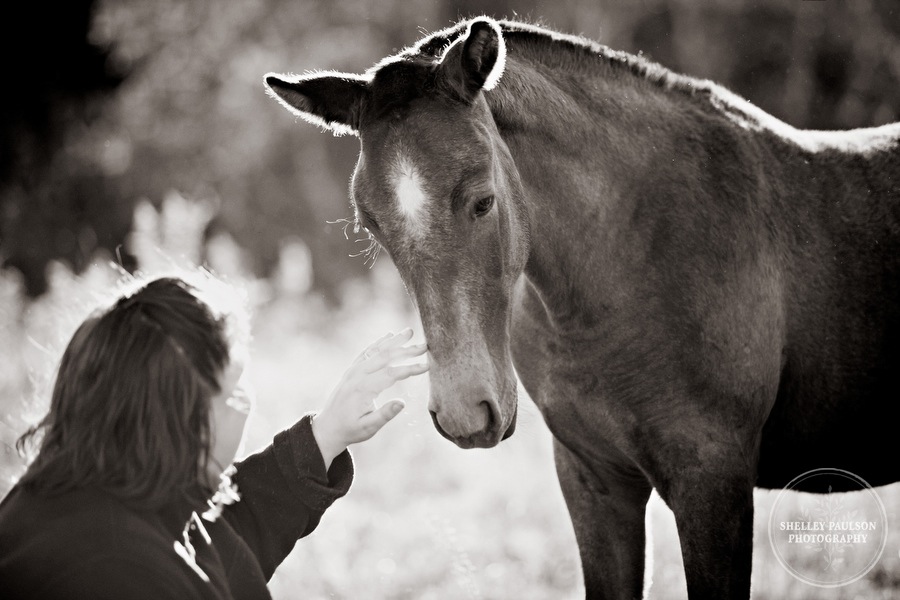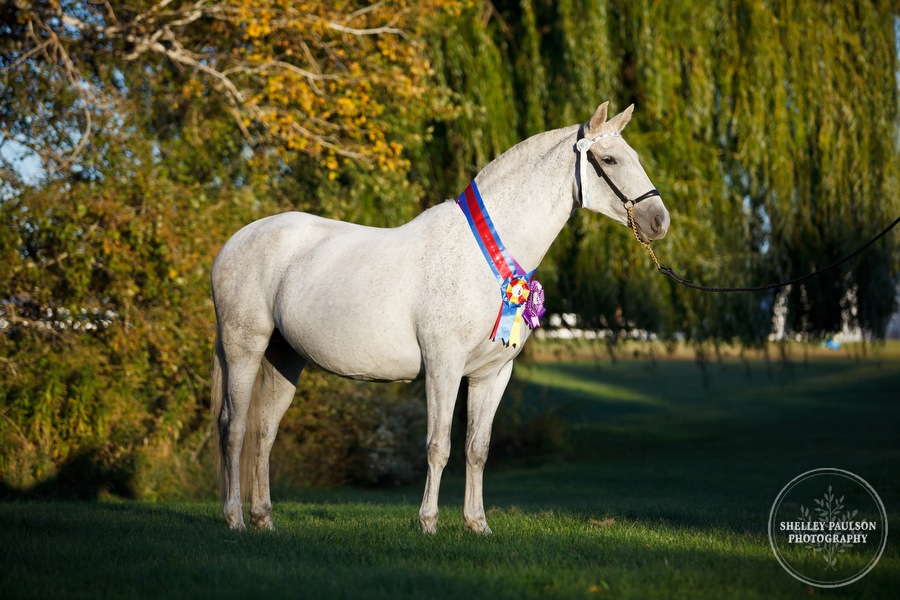 After photographing the horses "at liberty," we did more "posed" type of photos.