Minnesotans like to talk about the weather, and I'm no exception. Boy, did we Minnesotans have a lot to talk about this summer and fall! Some days, I feel like I should have minored in meteorology, because I am pretty much at the mercy of weather from May to November every year.
The week of this session, was one of those times when I was particularly tuned into the forecast. We were scheduled for Thursday, but it was supposed to be crazy windy, and I am not a fan of working with hair or horses in high wind. So the morning of the session, I called Christine, and asked if we could move it up a day. It was a scramble for her and her beautiful family to get the horses and themselves ready, but were all so glad we did – we had one of the nicest days of the entire year for this session and the next day was terrible. It pays to be flexible!
Aside from the beautiful subjects, perfect weather and beautiful light, the farm where the Tanks board their horses was ablaze in autumn color. I was one happy photographer!
One of my favorite things about this session is a friendship that has started between Christine and I. We work out at the same gym and have enjoyed working out together and long coffee chats for several months now. She keeps me motivated and I'm so grateful to finally have a friend who lives in my community and with whom I have so much in common. 🙂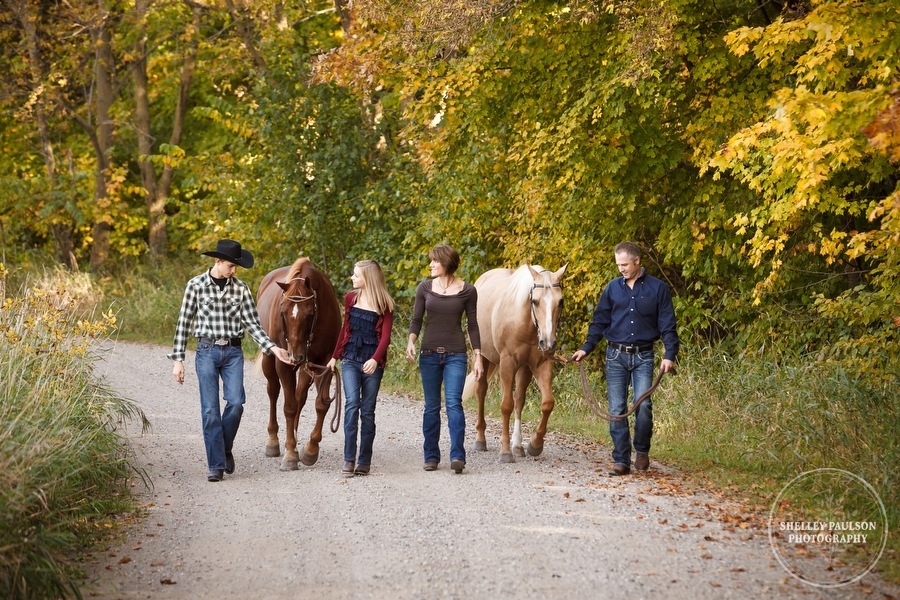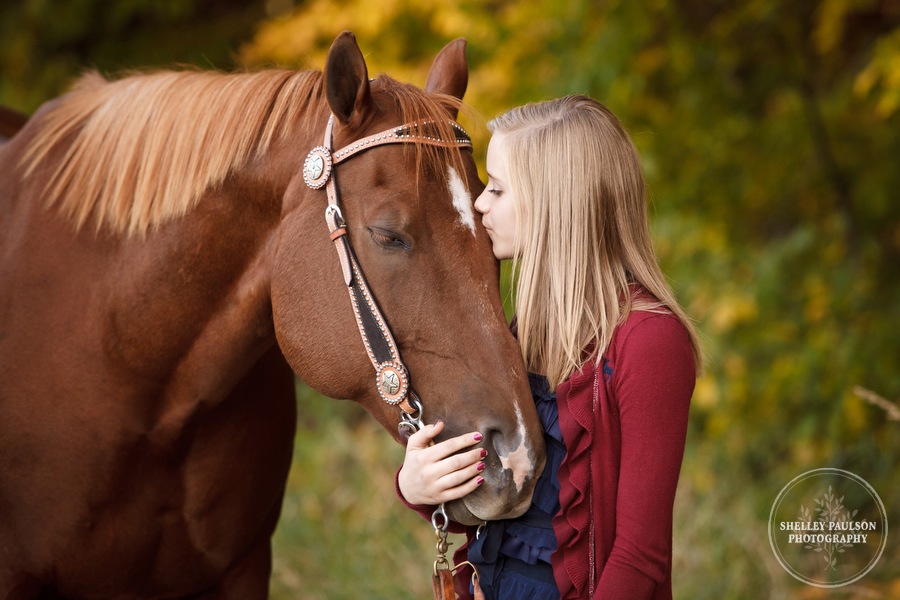 Chris' daughter Peyton and her horse Red have a very sweet bond. This is a one person horse and it's clear that person is Peyton is that person.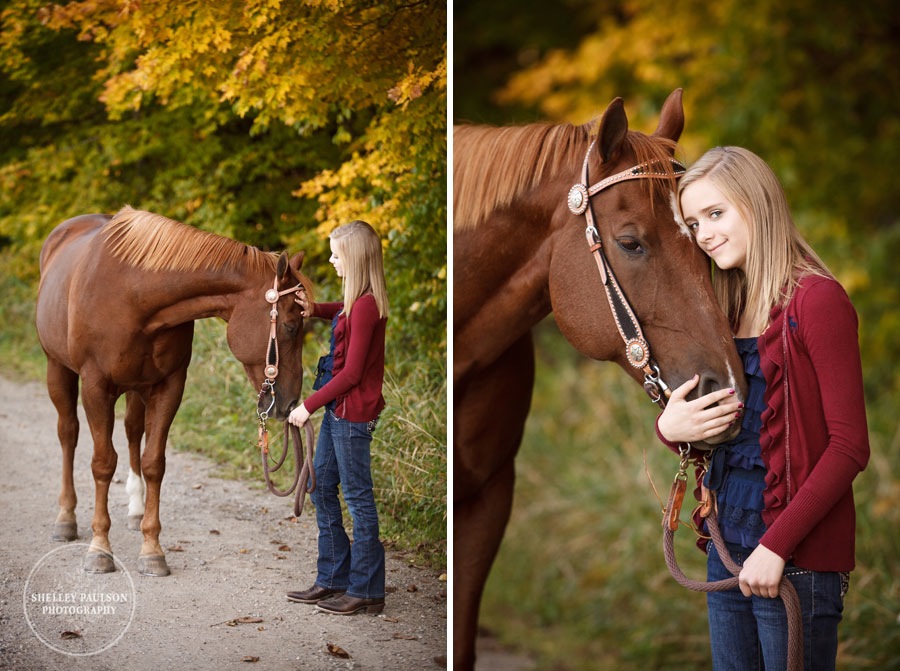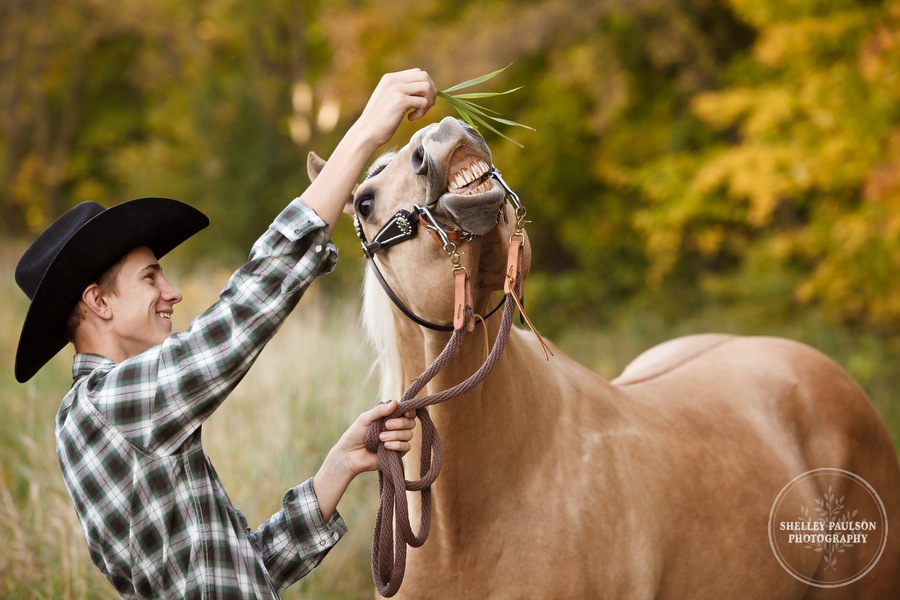 This cute moment between Morgan and Cervesa made us all laugh!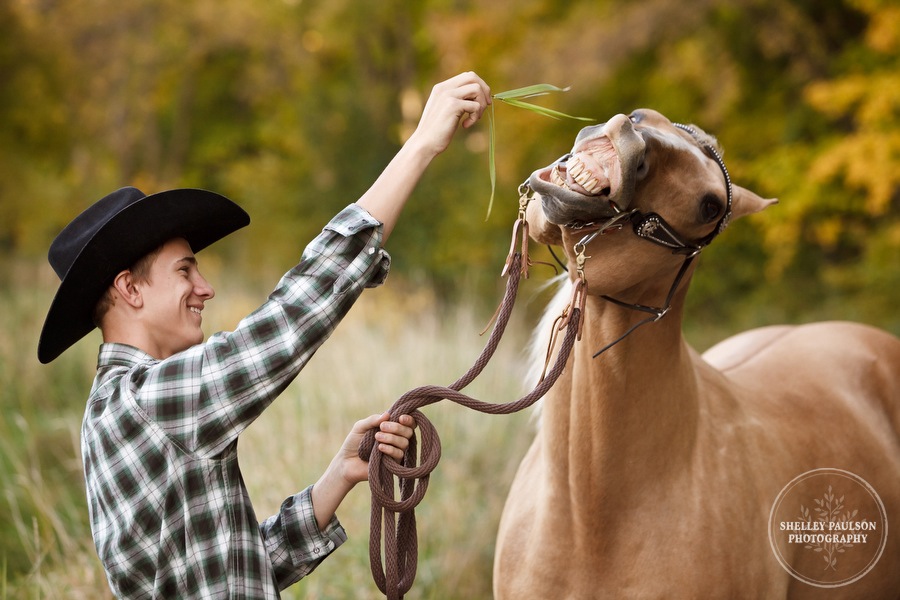 My favorite part is Morgan's smile!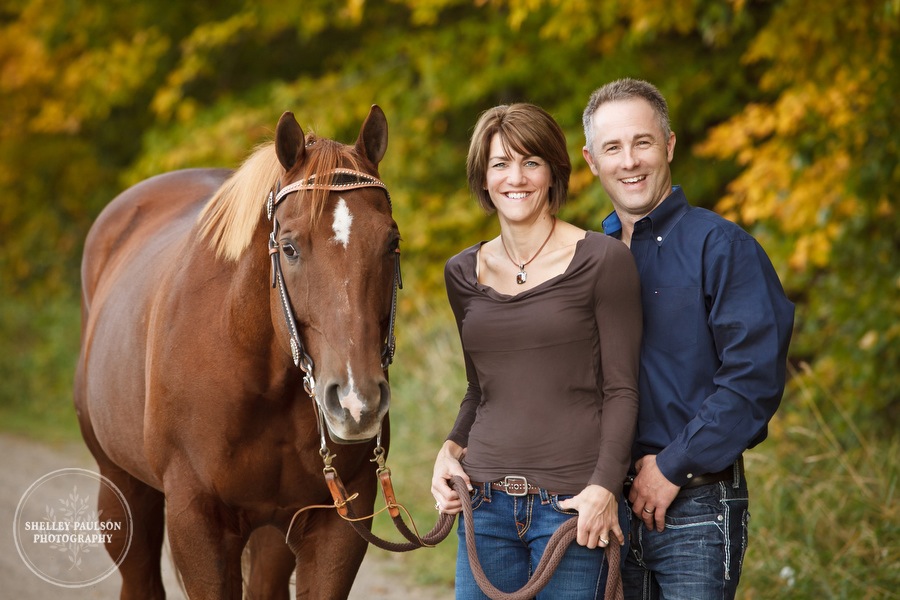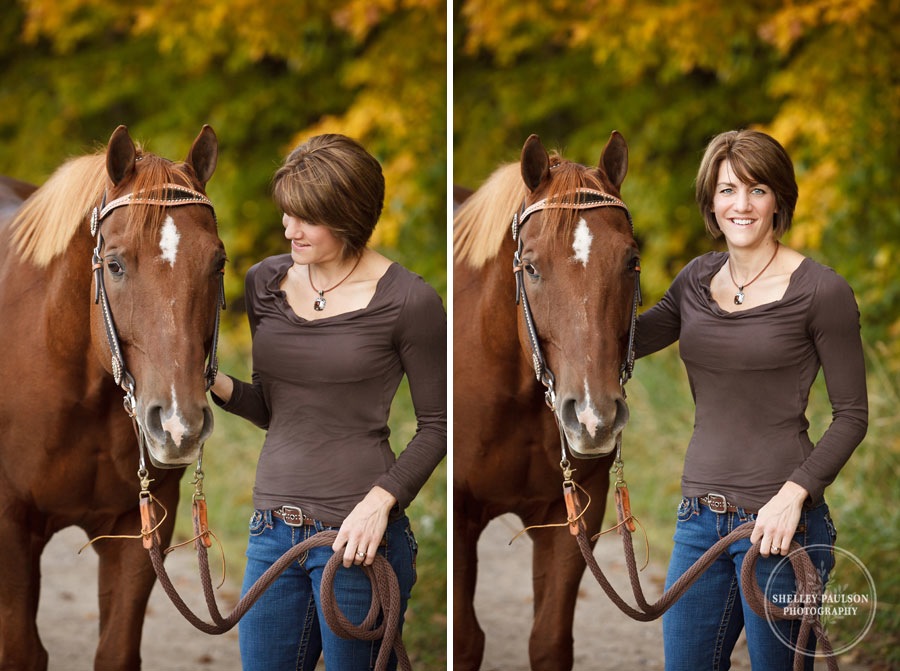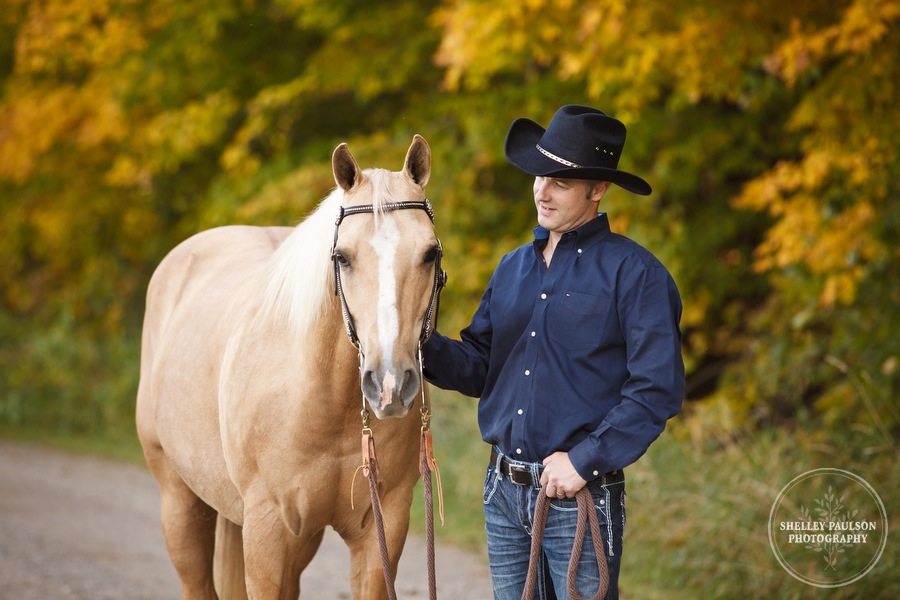 Jon makes a great cowboy. 🙂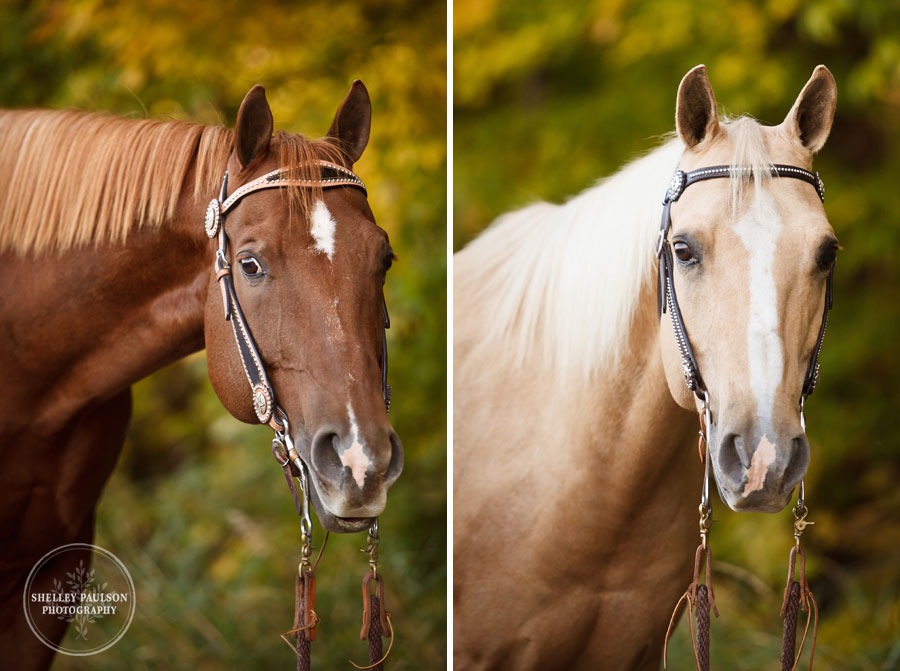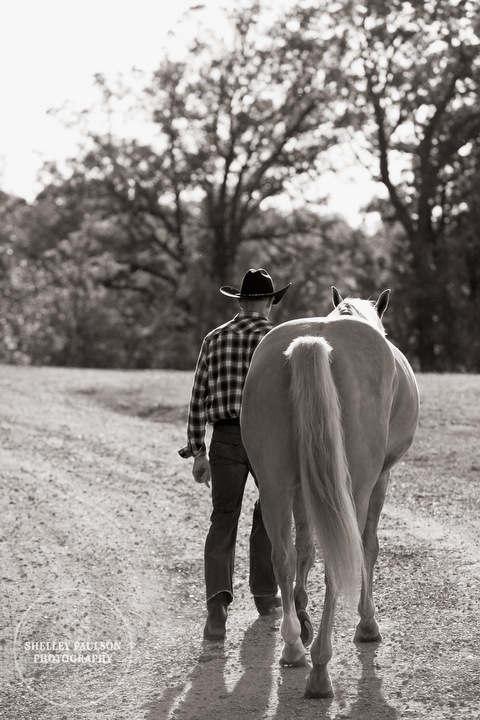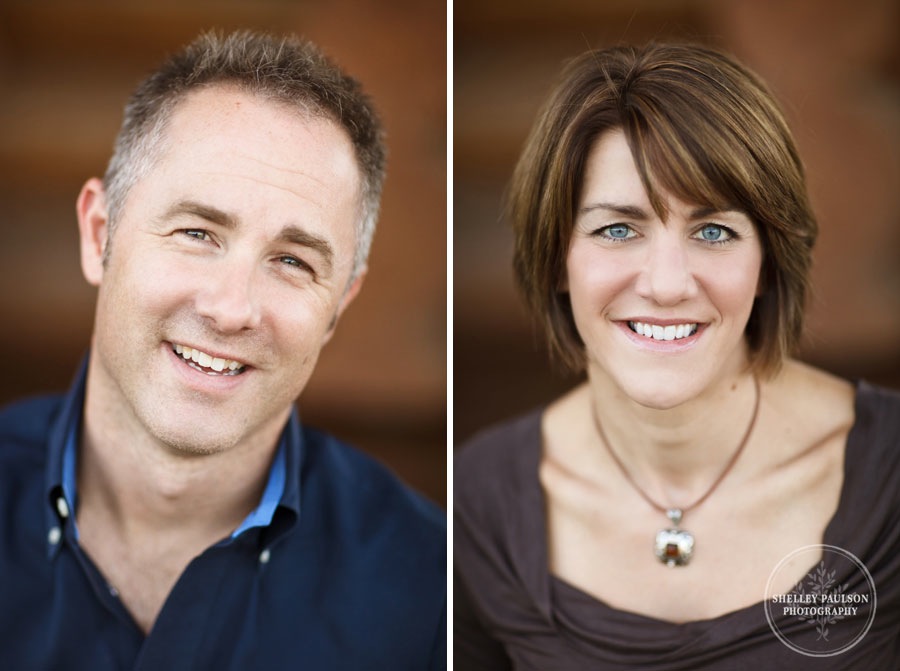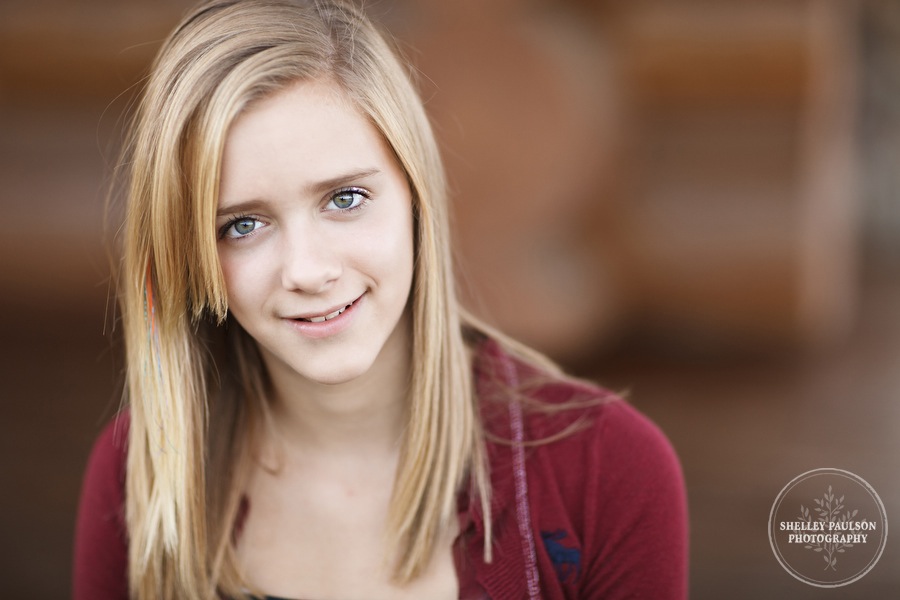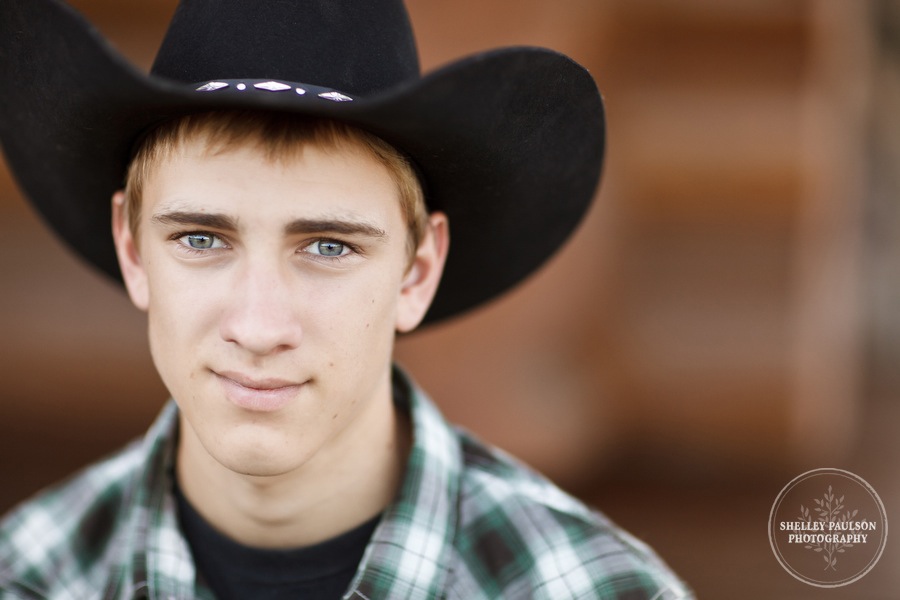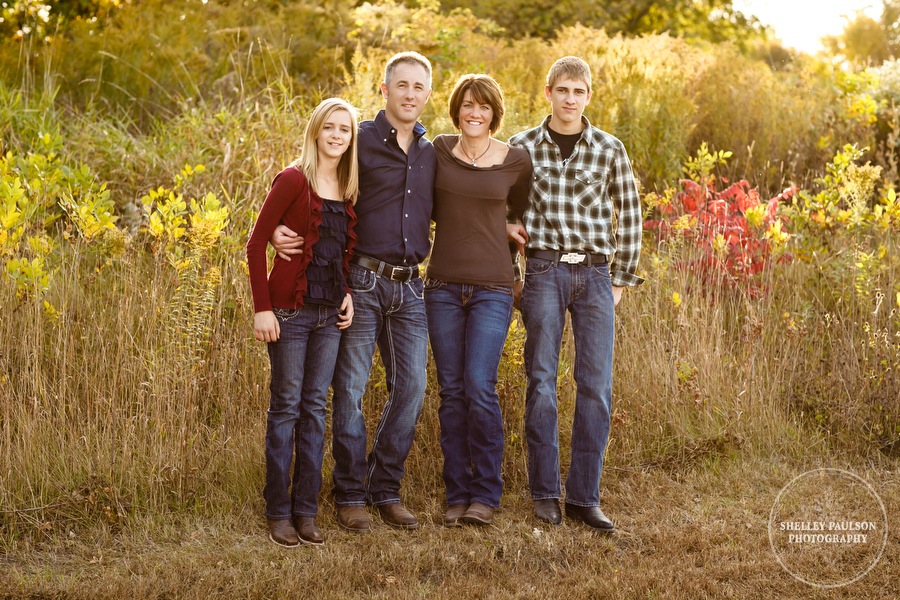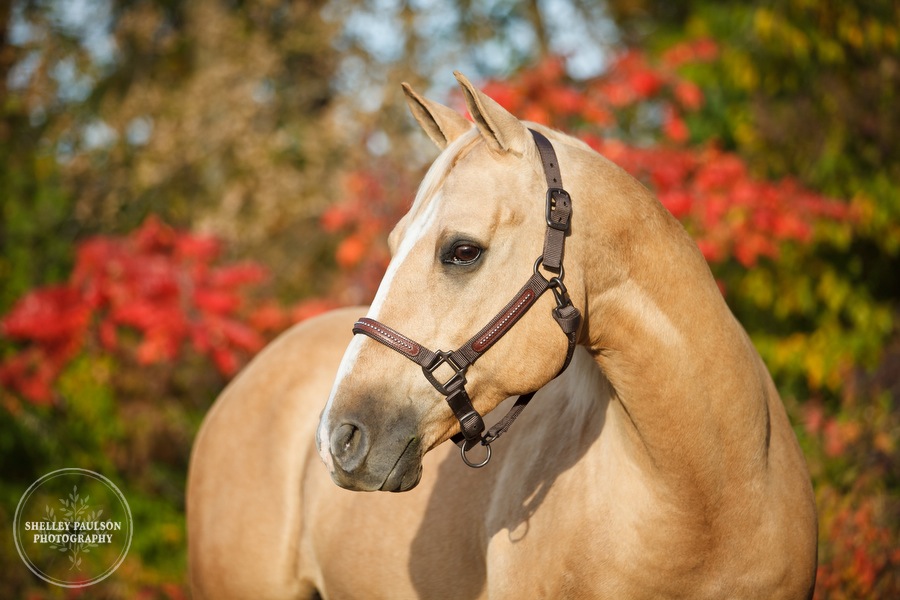 I love Cervesa's palomino coloring.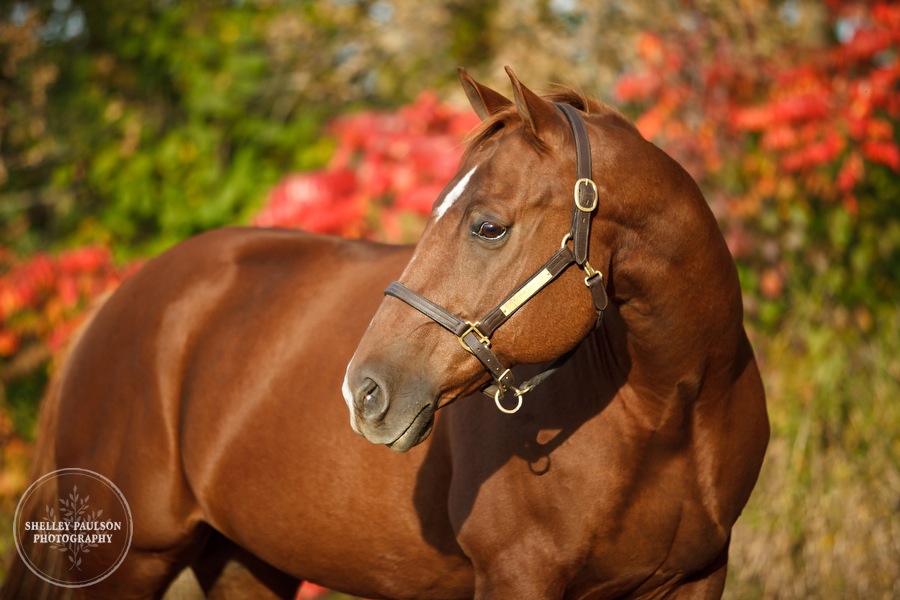 Red is a descendant of "Secretariat".