ABOUT THE "WIRKSHOP"
This story begins last spring. A friend of mine was getting married in Kansas City and I didn't have the date available. I wanted to help her find someone great to photograph her wedding, so I contacted a friend of mine who is an extremely talented wedding photographer in the area, Tyler Wirken. My friend didn't have a huge budget, and my point in contacting Tyler was to ask if he knew of someone at a lower price point who would do a good job. Well, it turned out that the wedding really interested him, and long story short, Tyler himself photographed their wedding. For him, it was a pretty powerful experience that brought him back to his roots as a photographer and reminded him why he started doing weddings in the first place.
Read Tyler's Blog Post about Katrina and Josh's wedding
The powerful experience came for me when I saw the images for the first time. I was brought to tears, as I was able to see and experience my friends' wedding day, even though I couldn't be there. I was so intrigued by how someone who didn't know this couple like I do could capture the essence of their relationships with such beauty, truth and emotion.
I KNEW I needed to learn more of Tyler's "ways" and that the best way to do this was to sign up for his "Advanced Documentary Wirkshop." I have made a commitment to my clients to have a "Beginner's Mind" and work hard to be the best photographer I can be. So I signed up, and dragged my good friend Krissy along with me for moral support. I will speak for both of us and say that this experience has had a major impact on our work, both wedding and otherwise. But I will also say, it wasn't easy for either of us.
There is a heavy emphasis on critique and it's not easy to have your work honestly evaluated in front of your peers. However, I am a firm believer that critique is THE most effective way to go from where you are right now as a photographer to where you want to be. I can point to about five benchmarks in my journey as a photographer where I grew the most, and each one is tied to a one-on-one critique with a photographer I respect.
This workshop is not for the faint of heart, but it is for those who are brave enough to admit that they aren't perfect and want to learn and be a better documentary photographer. To be honest, most photographers won't attend this workshop like this or ever receive critique from another photographer because they are afraid of someone giving them honest feedback about the areas of their work where they need to grow. I think a big part of that is that we tend to tie our identities in with our photography, so if our photography is criticized, we take it as a criticism of who we are. It's SO much easier to just post photos to Facebook, where even the most boring, crappy photos get accolades (mostly from your mom and best friend). But those of you who do choose to attend this workshop will walk away with something valuable – growth.
Tyler is offering his next Advanced Documentary Wirkshop March 5-7, 2012.
Whether the critique is part of a workshop like this, or you hire someone like me for mentoring and critique, I believe that there's no faster way to learn how to improve your photography. It's not the easy path, but the things in life that are really worth it are rarely easy.
Here's a video and wrap up post from the Wirkshop I attended.
ABOUT MY ASSIGNMENT
The format of the "Wirkshop" involves going on-site for a day to document a local business, then having your work from day 1 critiqued and observing the critiques of the other students, then going out again on day 2 to document that business again with what you learned from that first day's critique. Day 3 is critique from day 2, as well as instruction on culling your work and cropping (that part was INVALUABLE!!!).
My assignment was a local business called "Sky's Limit Crossfit Gym". Crossfit is a fairly new gym/workout format. Wikipedia describes it as "A strength and conditioning brand that combines weightlifting, sprinting, gymnastics, powerlifting, kettlebell training, plyometrics, rowing, and medicine ball training." I would describe it as a hard core workout that pushes people to their physical limits. I also call it inspiring.
I attended this workshop just three weeks after starting a weight loss program. I had already lost about 8 lbs at this point, and was working out on an almost daily basis. To document this dedicated group of normal looking people (moms, women my age and older, people of all shapes and sizes) has continued to inspire me as I continue to work to lose weight and get in shape (I've now lost over 20lbs and am gaining muscle and strength with every workout!)
Tyler picked this assignment for me for several reasons:
1. The light was not going to help me: it is dark gym with fluorescent lighting. I couldn't use light to pretty up my photos. I had to make it work with what was available, which wasn't much.
2. The setting is chaotic. I told Tyler that I tend to lose focus when things get hectic around me. Loud music and lots of movement challenged me to keep that focus.
Sky's Limit has a motto that pretty much sums up my experience – "BETTER THAN YESTERDAY." I walked away from this workshop a better photographer, and I also believe, a better mentor and teacher. I learned a lot from Tyler, the other students, and from the staff and members who let me document their hard work and effort.
I want to thank Ronnie Oswald for letting me spend a few days in his gym. If you live in the Kansas City area and are looking for a great place to get fit, I highly recommend that you check out Sky's Limit Crossfit!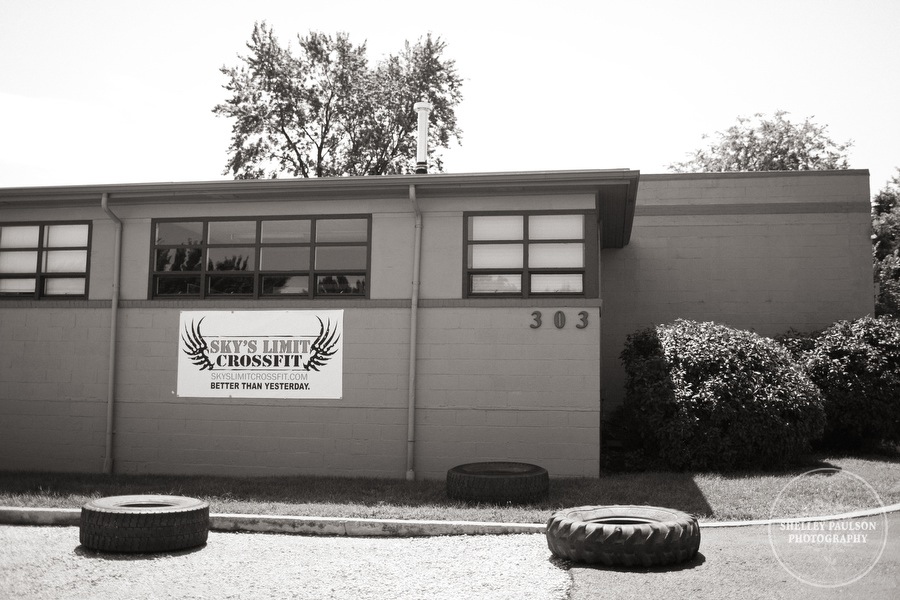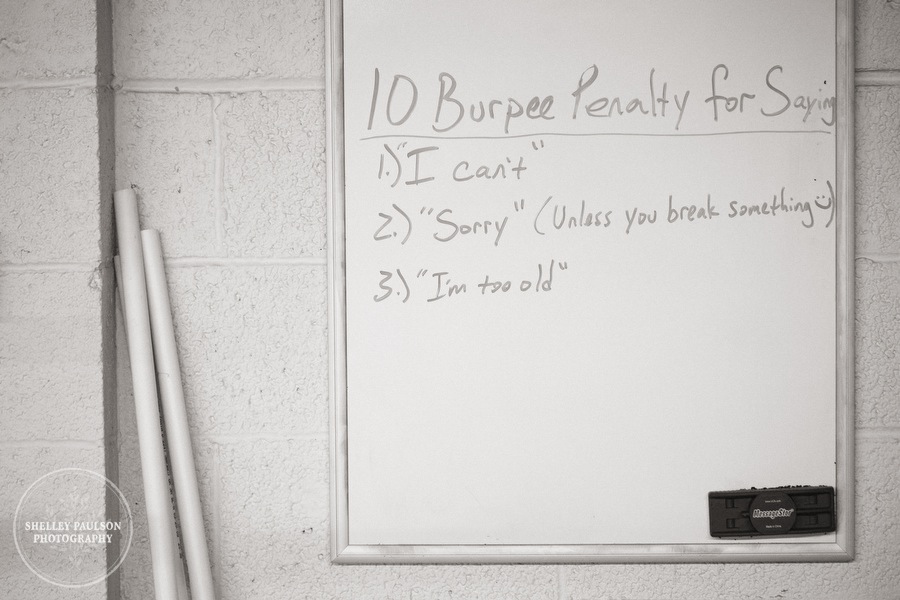 Love this!
Ronnie is a great trainer. I enjoyed watching the way he challenges people while still being fun and flexible.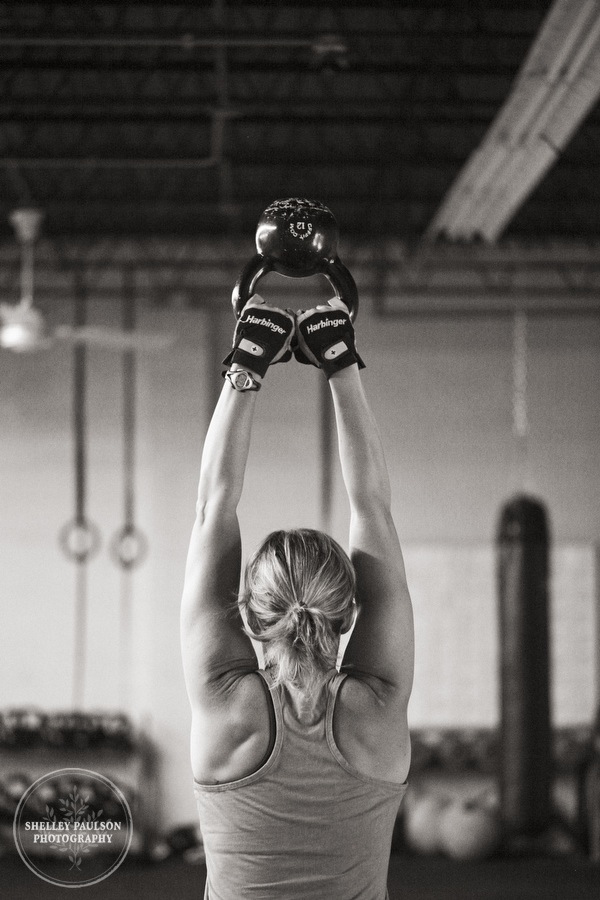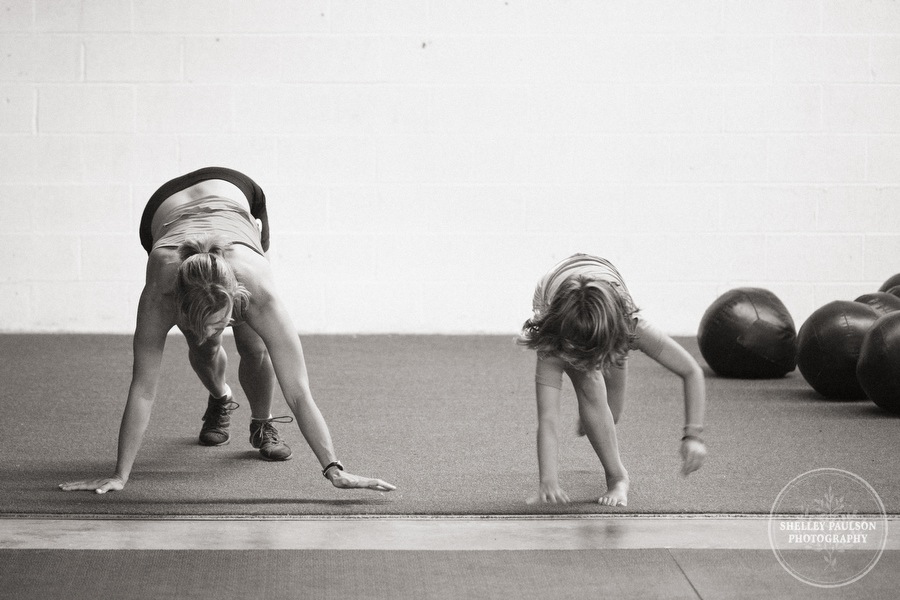 This member brought her kids to her training session. They "worked out" with her. 😉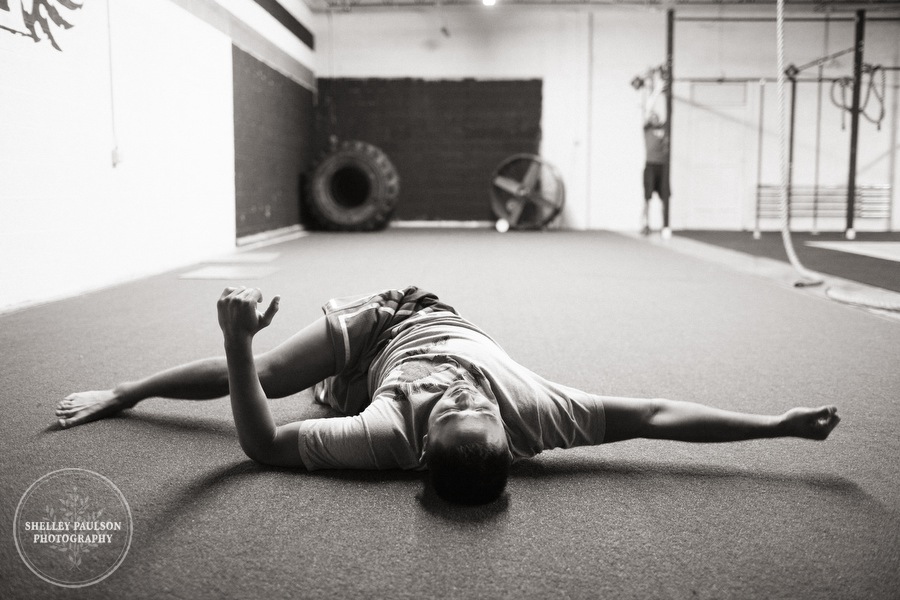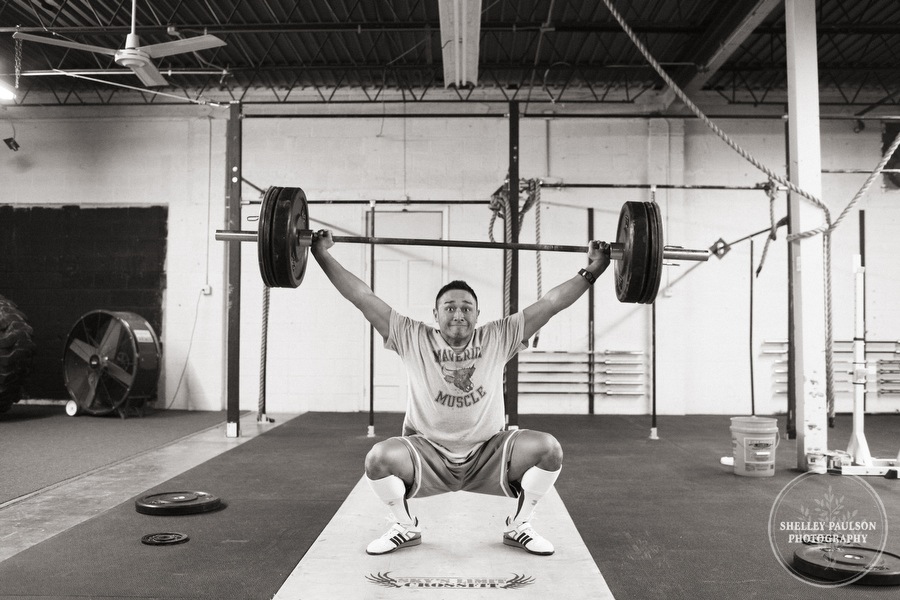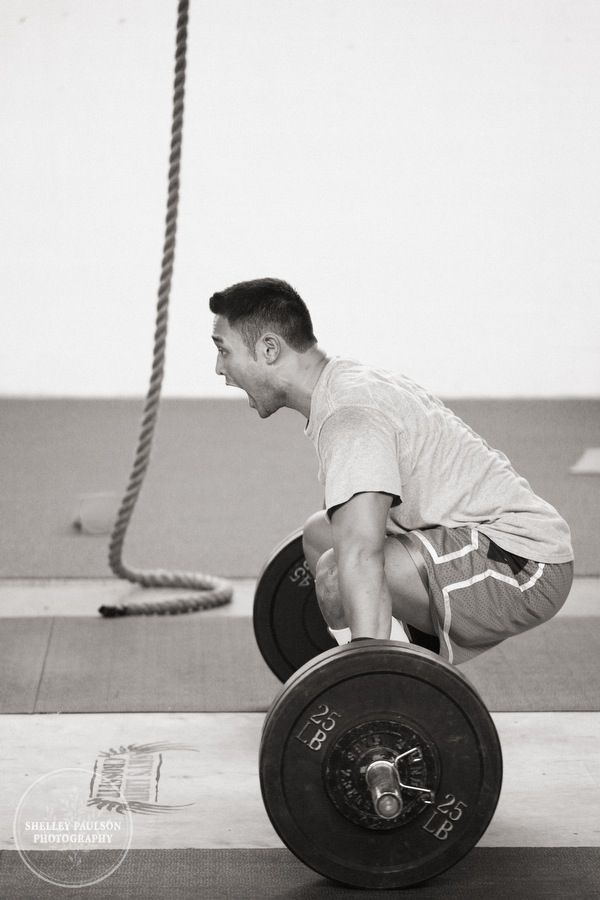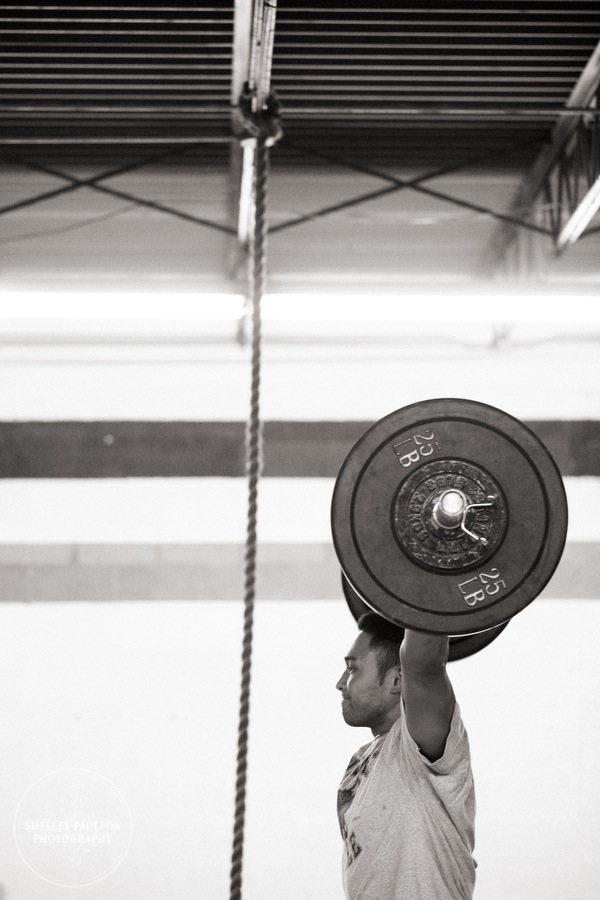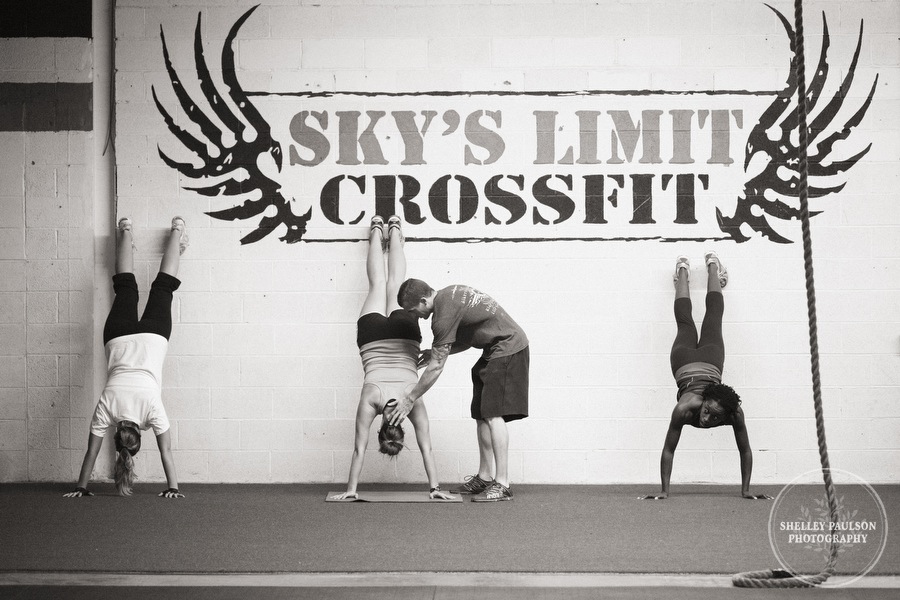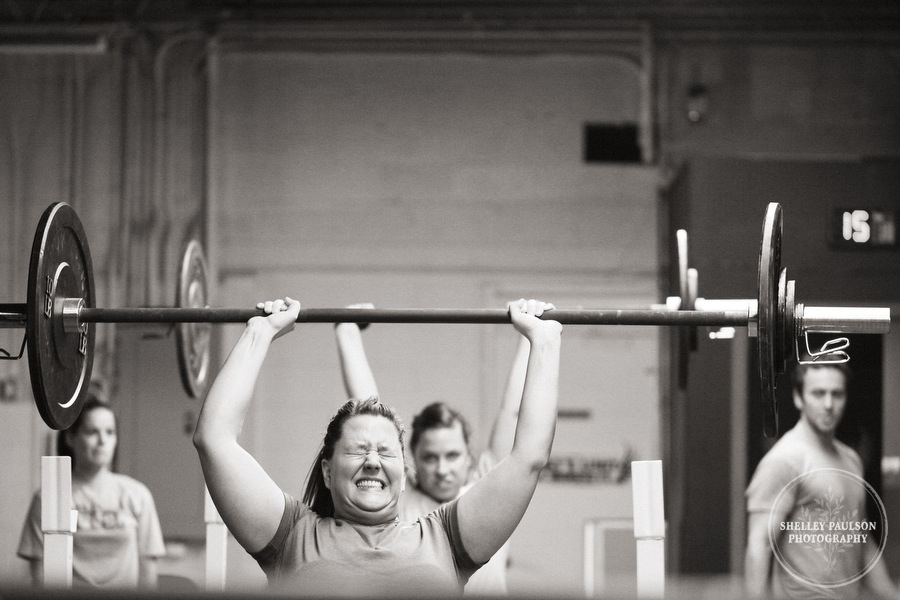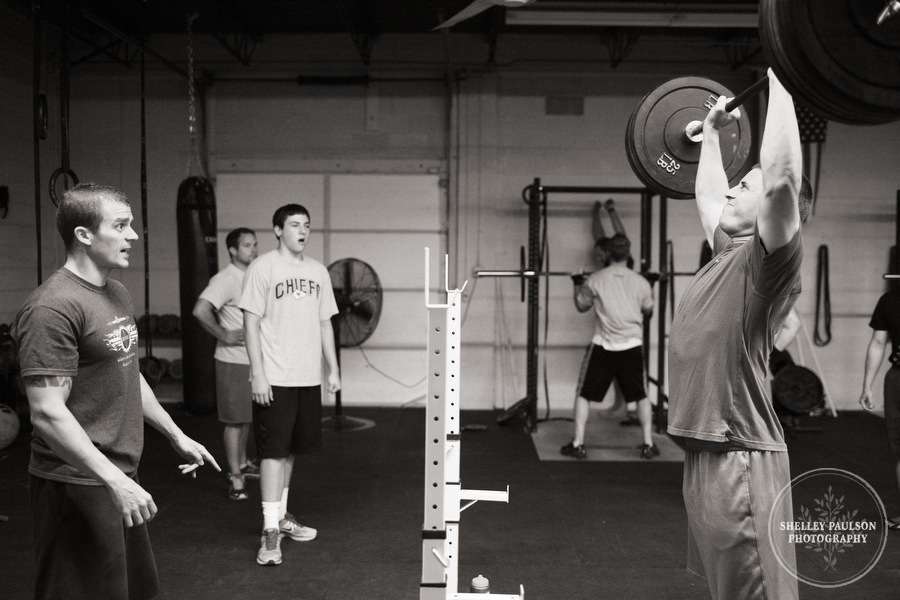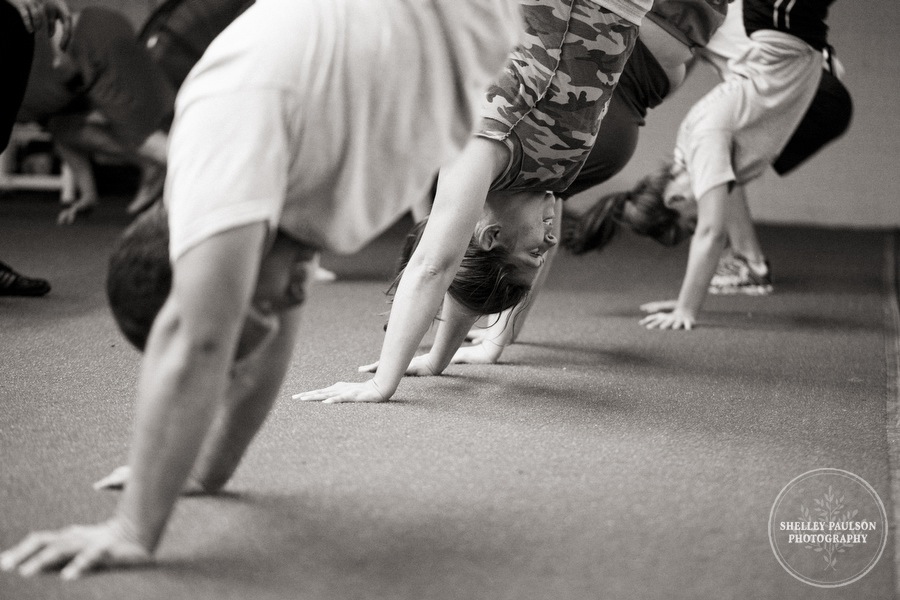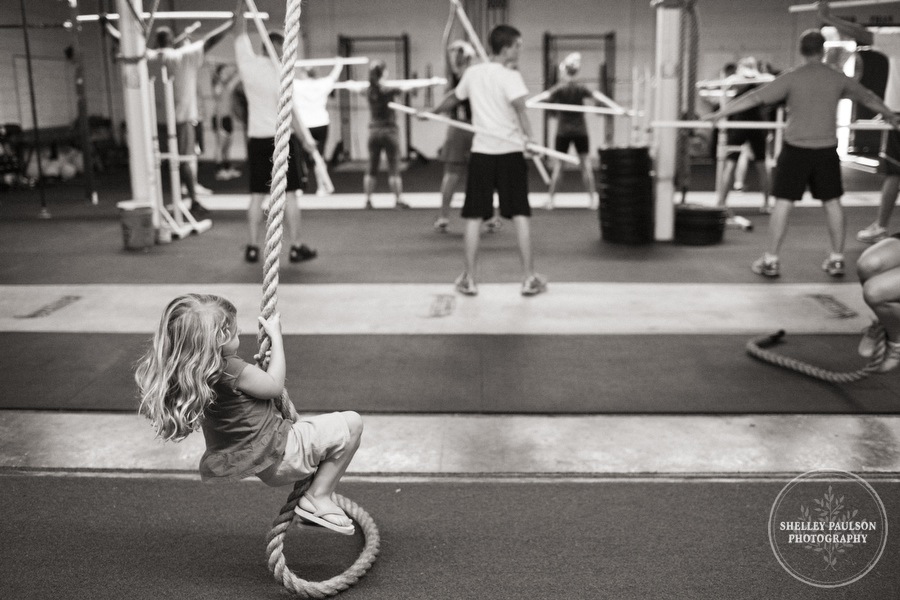 Ronnie's daughter Sky (the gym's namesake) visited for a little bit.
She didn't want to leave. 🙁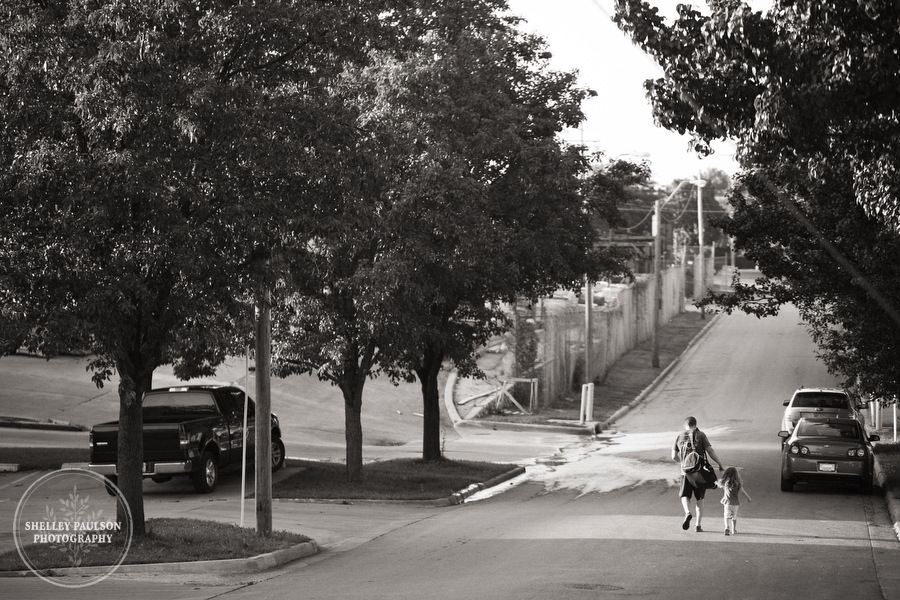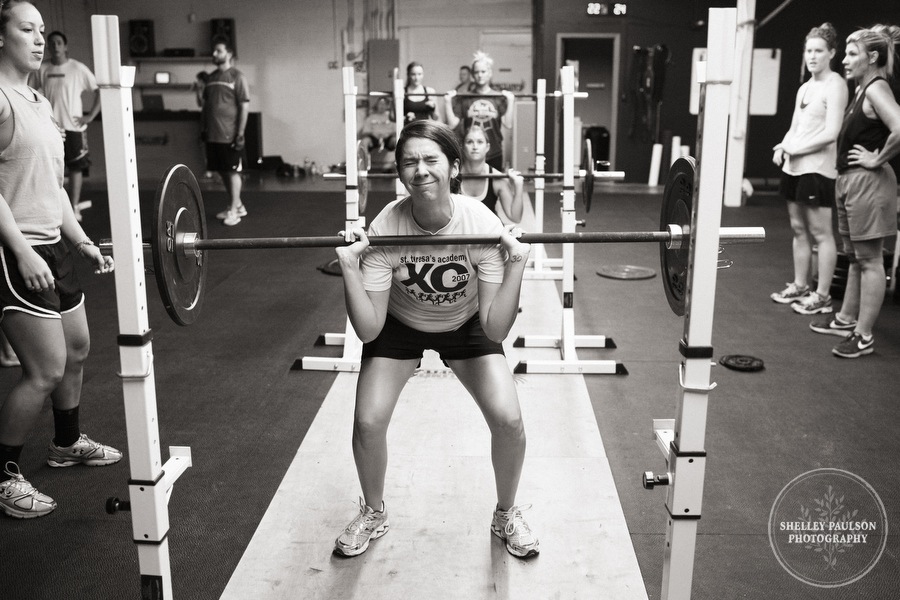 Hard work!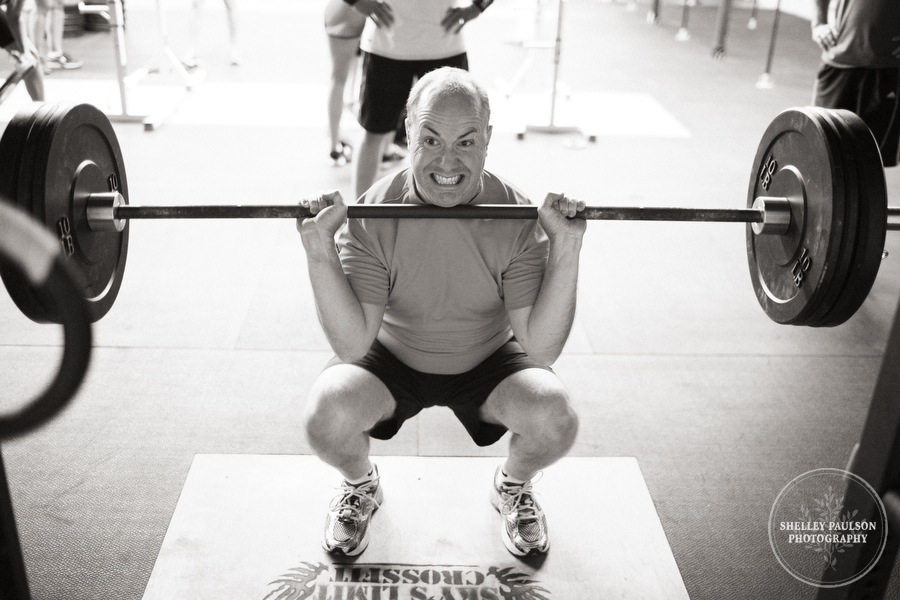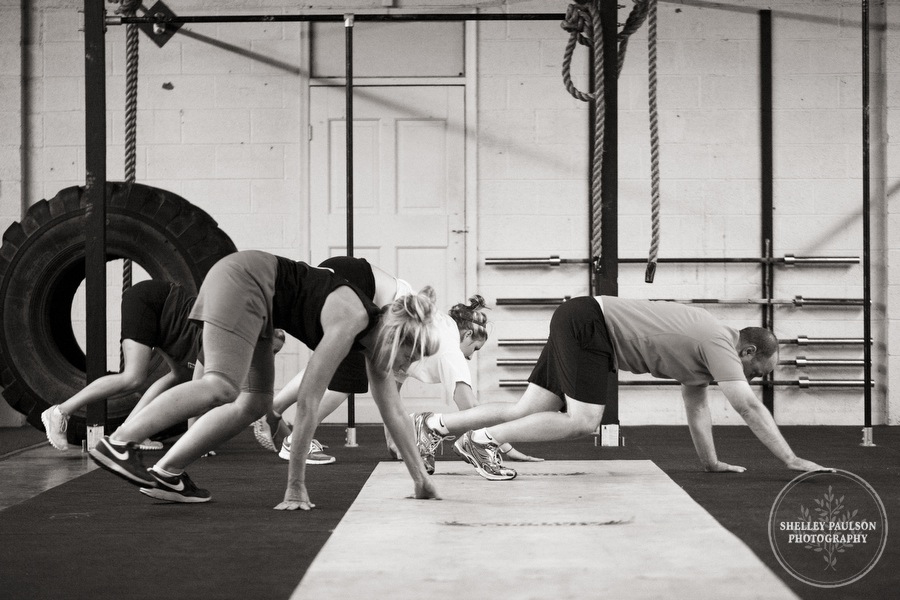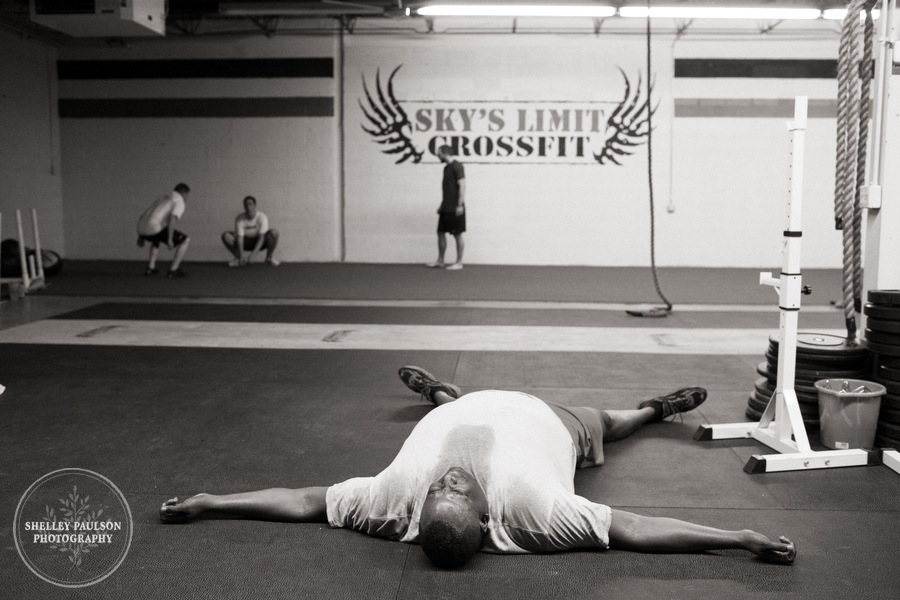 The workouts are short, but intense. Most people felt like this at the end.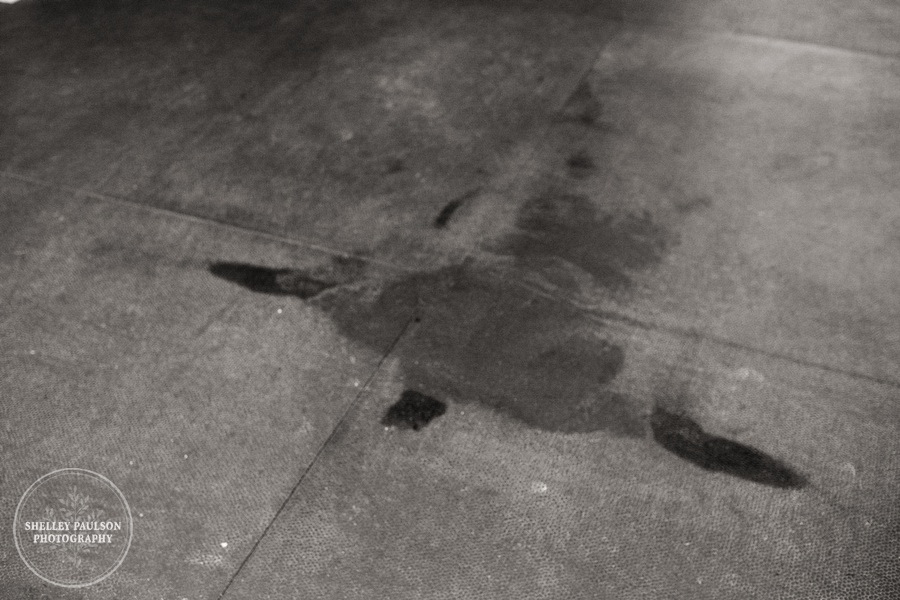 He left behind a "sweat angel"
Day 2 – Ronnie warming up with his morning class.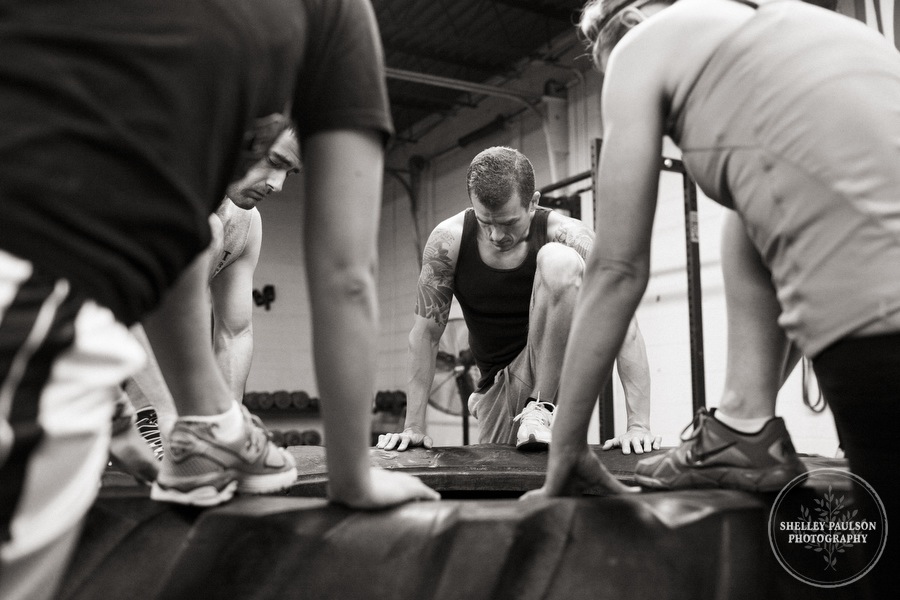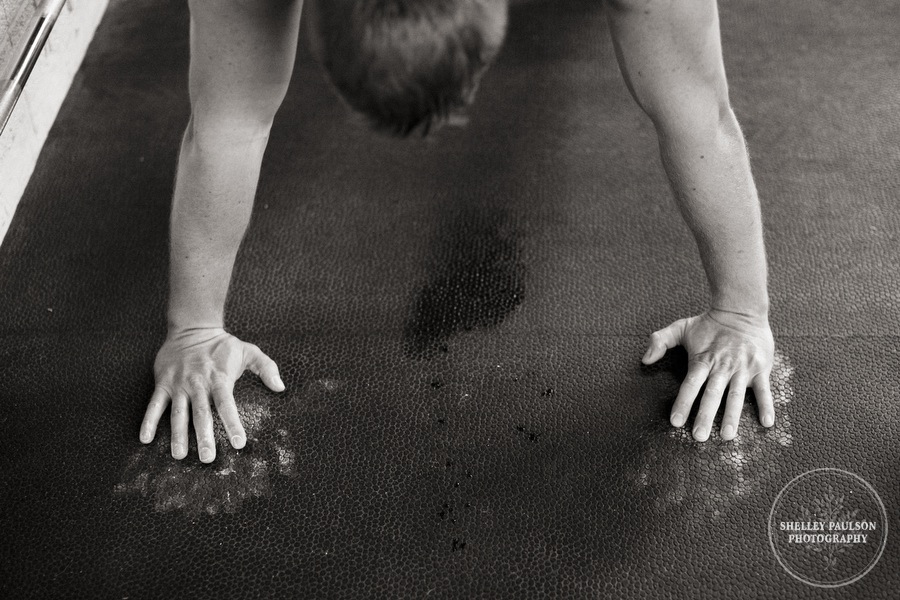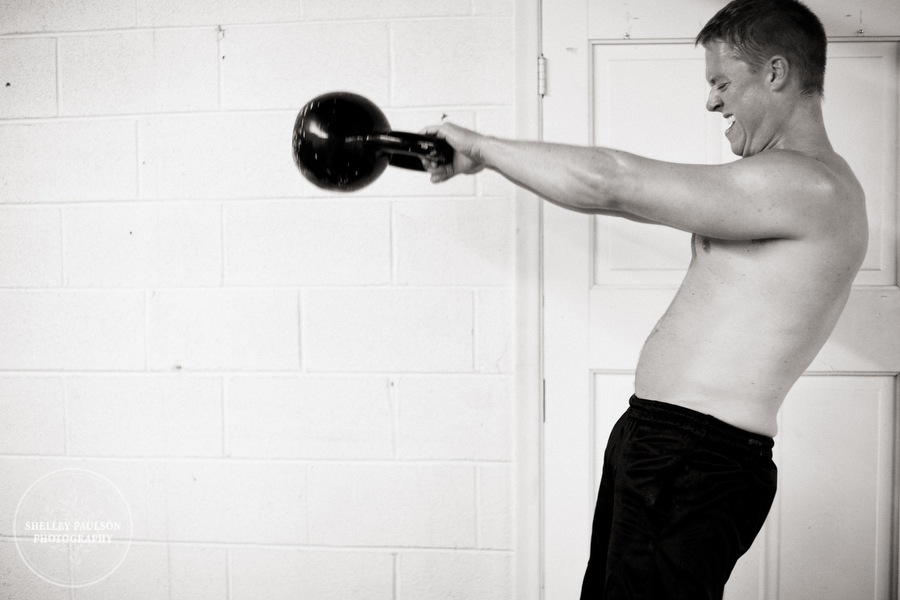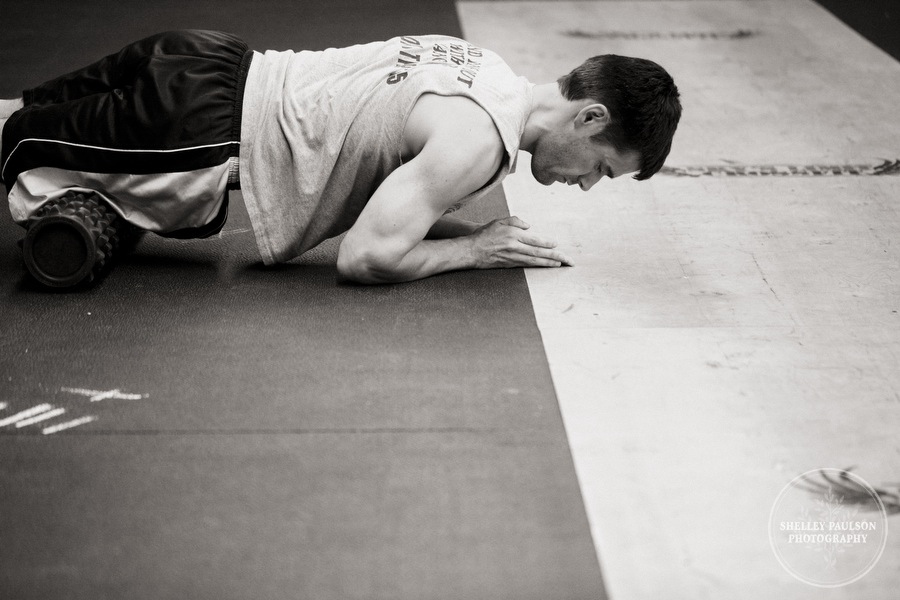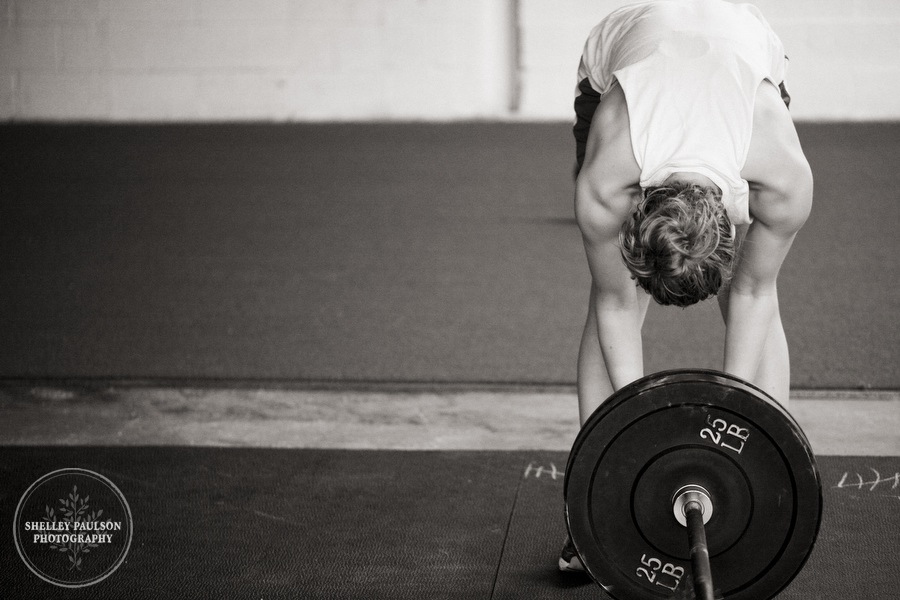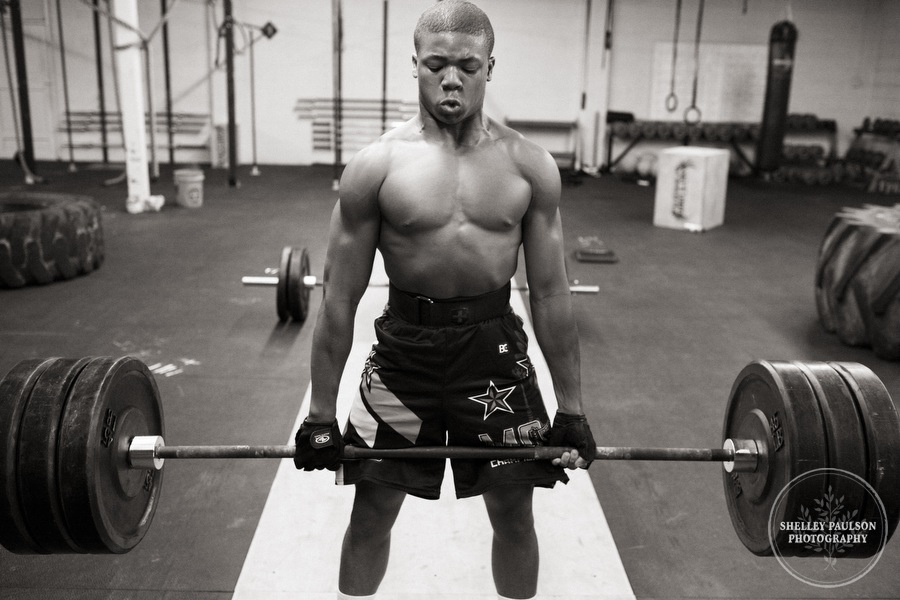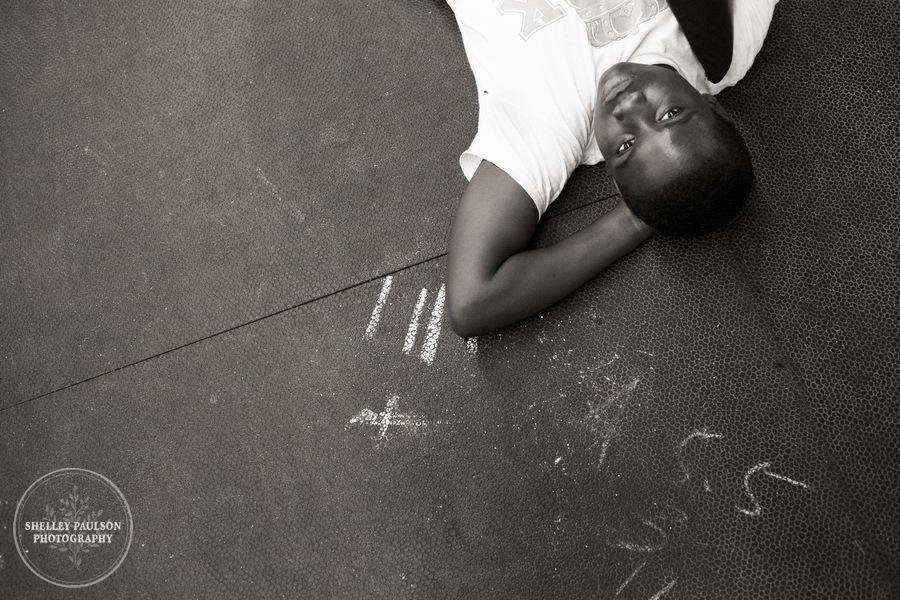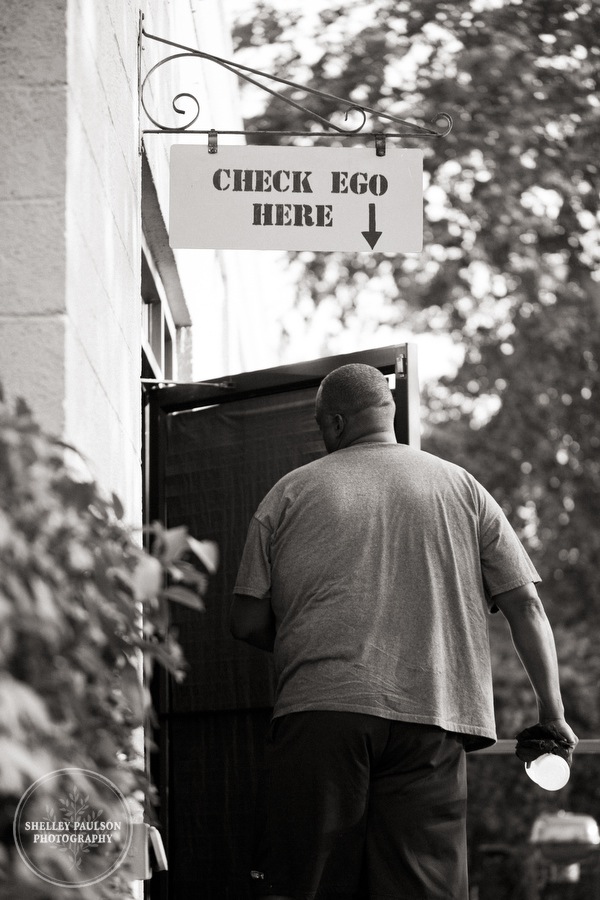 I love this sign over the door.
I was also amazed to see people show up both days. I think I would have been home nursing my painful muscles after day one. 😉