Sometimes, all the elements seem to align for a memorable session – perfect (and I mean PERFECT) weather, beautiful light, gorgeous location, a couple in love and two sweet, calm horses. Lance and Katie are so easy to be around. They are laid-back, authentic people whose relationship with each other and their horses feels effortless. Can you tell I enjoyed this session? I'm so looking forward to their wedding in a few weeks!
Photographers Notes: I have a confession, and it might make some of you heave a sigh of relief. My photos don't come out of the camera looking like these, especially the back lit ones. For back lit photos, I underexpose people's skin by about a half a stop to a stop in order to retain some detail in the bright background (shadows are easier to recover than highlights). In Lightroom, I use adjustment brushes to lightly dodge the faces and bodies back to what would be a normal exposure. I also use the HSL sliders to bring down the luminance of the trees and grass when they get too bright. Note, if you shoot JPEG, you will lose a lot of the data required to have a final image with this amount of dynamic range. The only way to get back lit images that would look similar to this straight from the camera, where in one exposure you can see background and skin detail is to shoot film. Film has a MUCH greater dynamic range than digital. I do not shoot film, so this is how I compensate!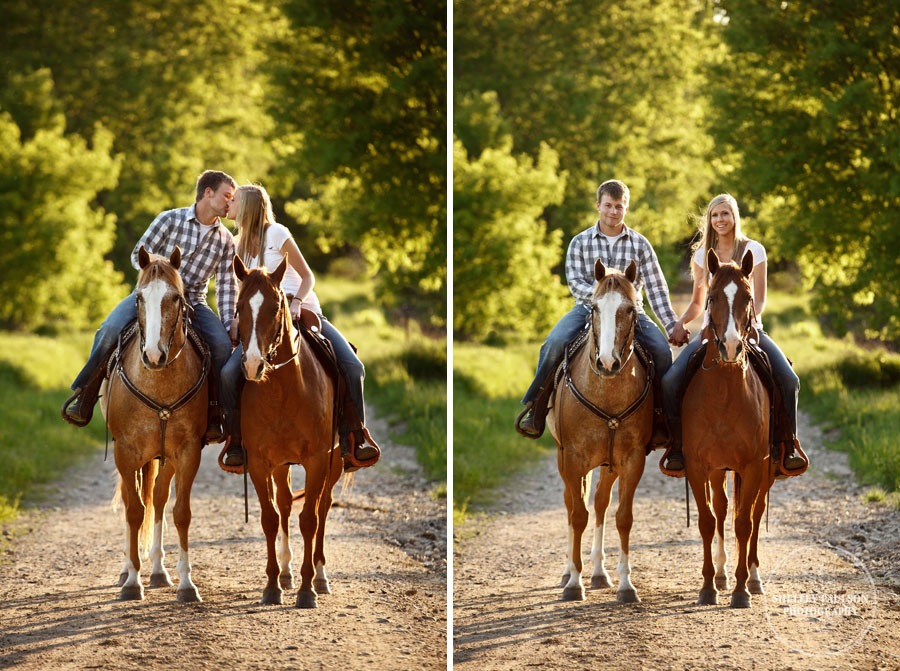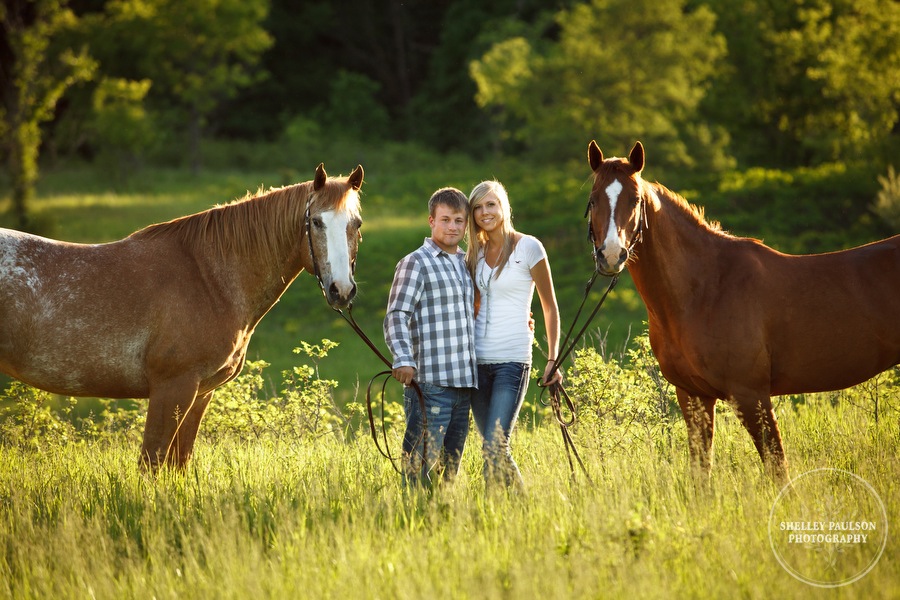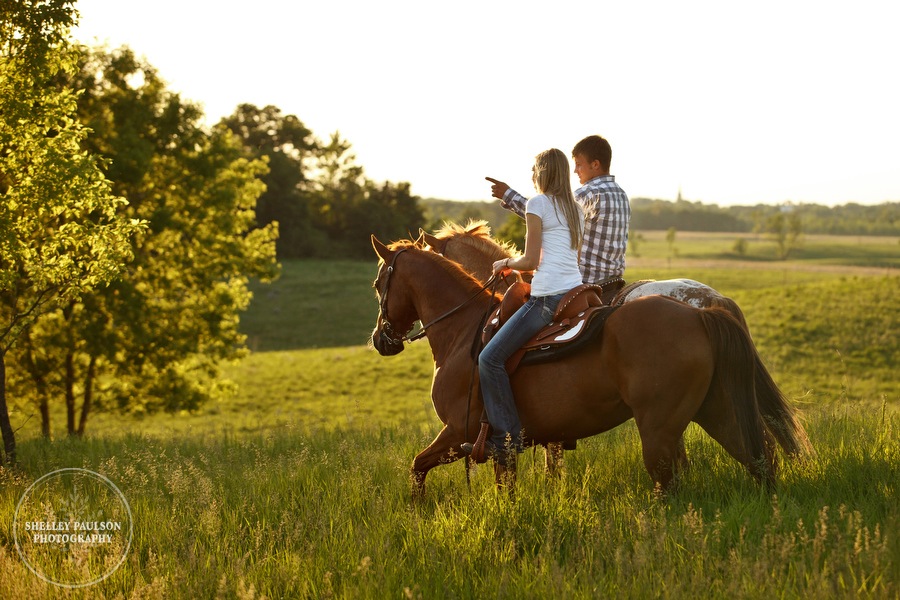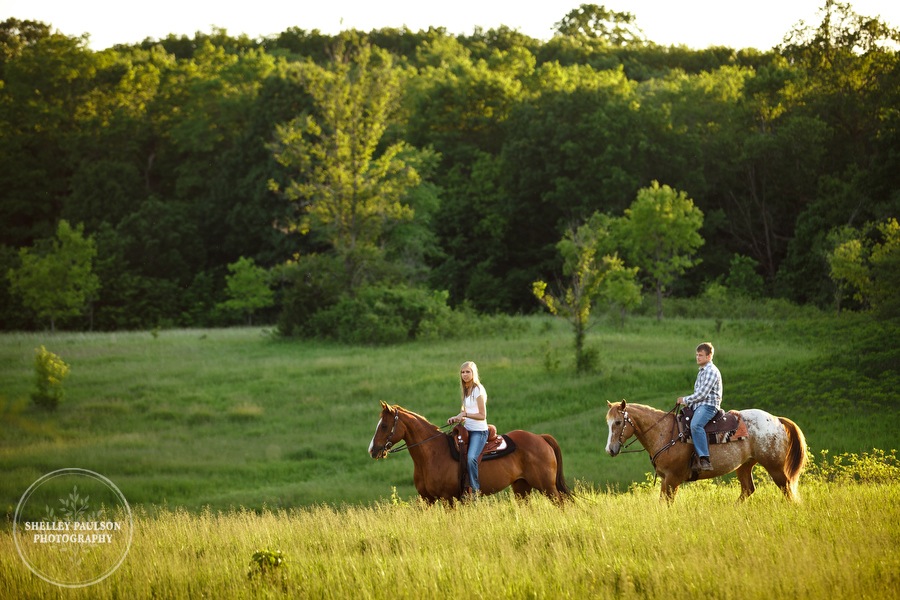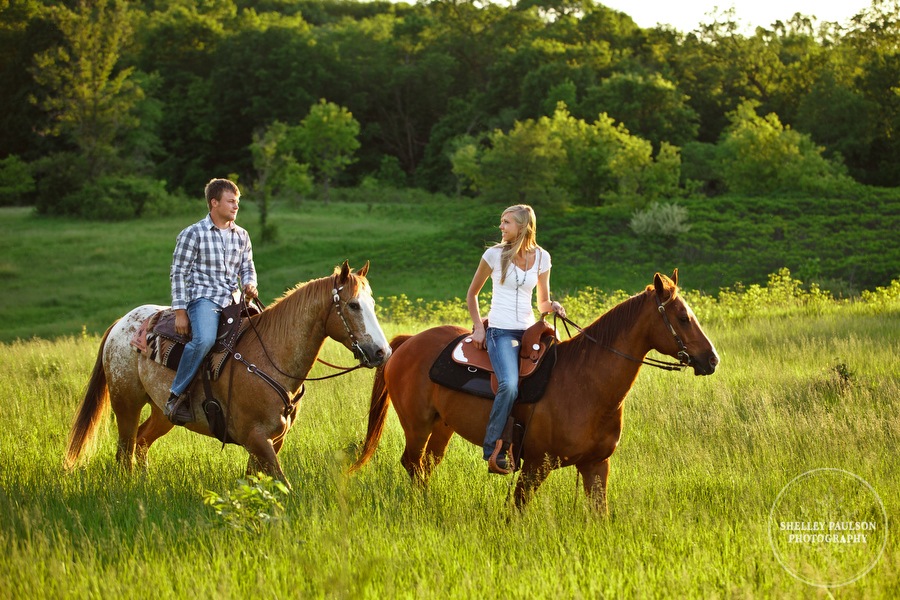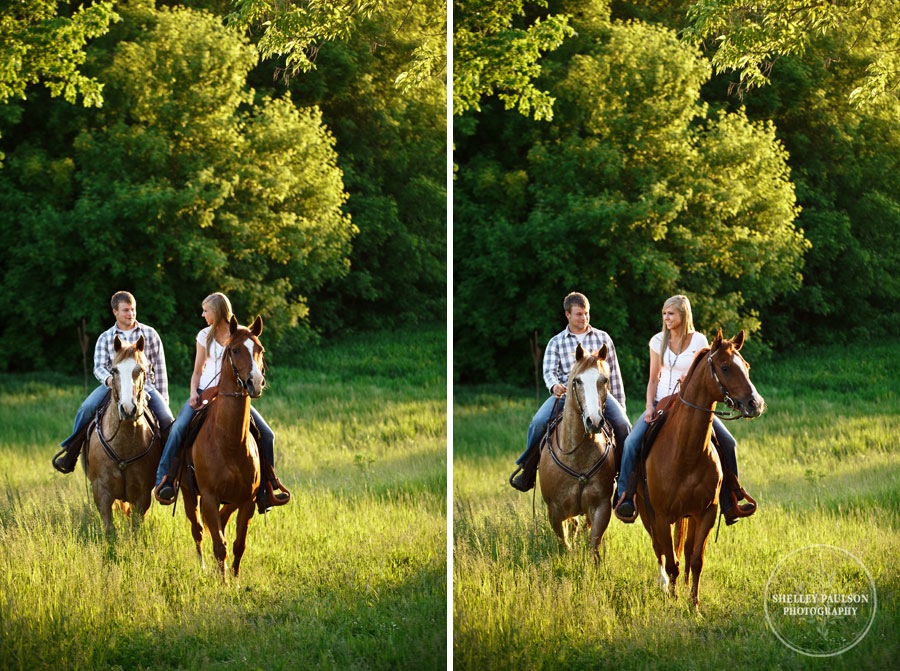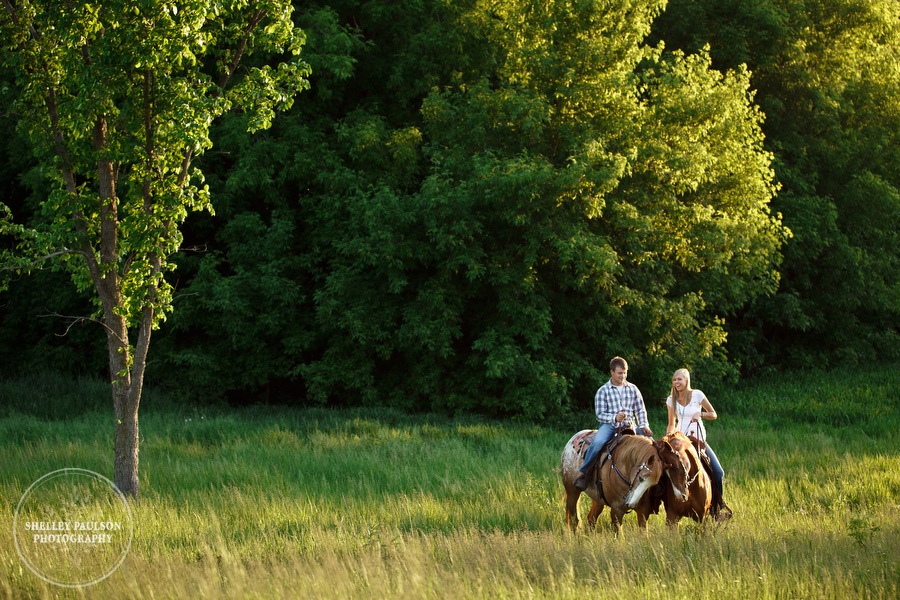 The horses were using each other to get rid of gnats, but I think it looks like they are cuddling with each other. Ha ha!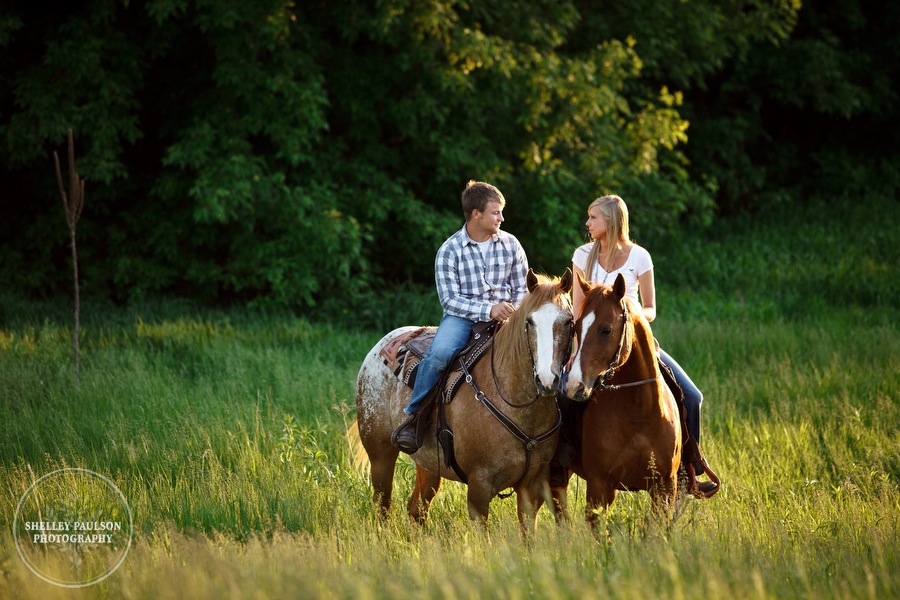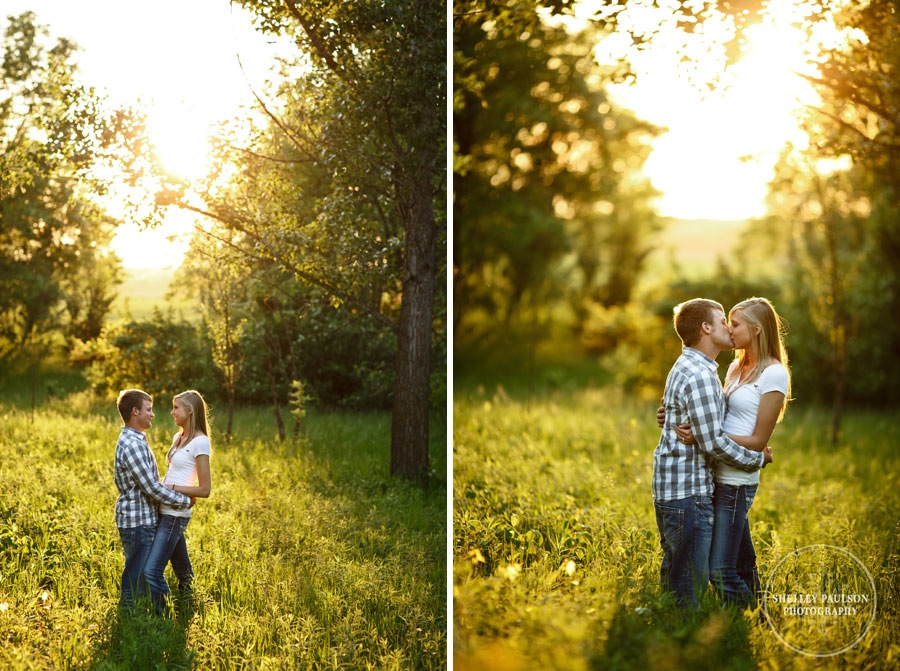 We put the horses away as the sun got low in the sky and just focused on Lance and Katie's love for each other. This yummy pool of light is one of my new favorite locations I've photographed in. 🙂