This first photo sums up to me how it feels to be around horses – such joy and freedom!
When I was a teenager, I entered an essay contest for 4H. The winner of the contest would win a young Arabian gelding. I didn't win that contest, but greatly enjoyed watching my friend raise and train that horse. So when I found out that Aimee got Cisco the same way, I was so thrilled! The bond between her and this youngster is palpable already. I got my own horse when she was just two, and being involved with her training created a strong lasting relationship between us.
These are Aimee's senior photos. We had a perfect evening, beautiful light, and a lot of fun creating these images together.
Photographer's Notes: My husband came to this session with me because it involved a lot of driving (and because he's just a great guy)! He observed how I worked with Aimee and her young horse, and commented how difficult this session would have been for a photographer who doesn't have experience with horses. As beautiful as they are, horses are also very complex creatures with a flight instinct (meaning they scare easily) and require experienced handling in order to keep them, and everyone around them, calm and safe. While dealing with all of that, the photographer has to also keep the person in a good state of mind and create an environment where he or she can relax in front of the camera. I would caution anyone without horse handling experience to approach photographing horses and people together with great care.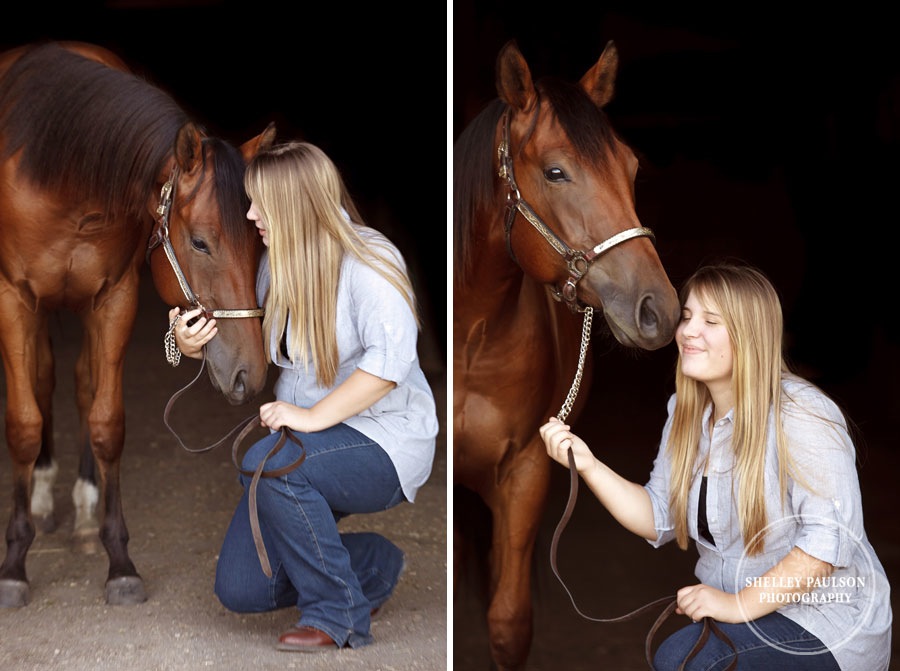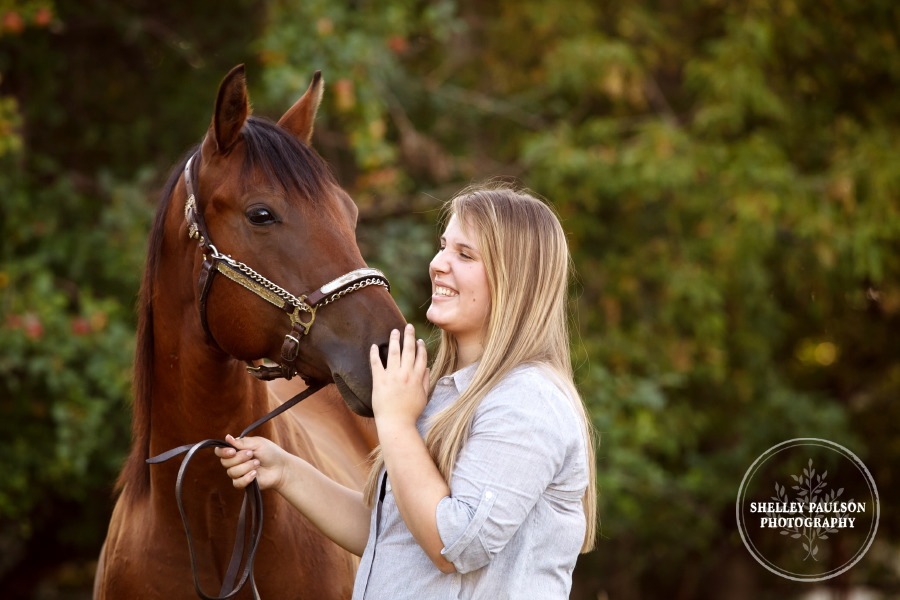 I LOVE crinkled noses. 😉